Uncover the best Spanish locations for families with children of all ages
There are many beautiful locations all across Spain, and if you are looking for a summer holiday getaway with a little bit of everything, there is no better place to visit than the Land of the Sun.
However, did you know it is also the perfect holiday destination for families with many different areas that cater perfectly to families with children of all ages?
So if you are looking for a summer getaway with the rest of the family, there is a selection of great holiday destinations in Spain that you can begin to consider if you are unsure where to take your family abroad this Summer.
Why should I visit Spain?
Spain is the ideal location for families with young children looking for a summer getaway from the UK.
Not only are the flights reasonably cheap, but Spain is also very accessible, with flights to various locations in Spain from all major airports within the UK. A direct flight to Spain from the UK only takes around 2 hours to 2 hours and 45 minutes, making it the ideal location for families who may have children who find it difficult to stay still and seated in one place for too long.
Spain also has a great selection of cuisines, from traditional Spanish food and tapas-style dishes to the more continental selection, including all your classics, ideal for children of all ages, meaning you won't be missing out on your weekly dose of pizza or chicken nuggets.
The best family holiday locations in Spain
Some of our favourite Spanish destinations that are the perfect family holiday include the following three Spanish family holiday locations:
Costa del Sol
Barcelona
Mallorca
1. Costa del Sol
Costa del Sol, also known as the Coast of the Sun, is exactly what you may picture it as in comparison to its name. Yes, there is a reason it is called the Coast of the Sun, and it definitely isn't because it rains all the time!
Costa del Sol is located on the Southern coast of Spain in the municipality of Malaga. It has many attractive summer holiday destinations, including Malaga, Marbella, Torremolinos, Fuengirola and Nerja. It is known for its incredible Mediterranean beaches, bright blue seas and many different attractions rich with history, culture and holiday sport activities.
Costa del Sol is a great destination for families and those with children because offering a selection of activities and attractions:
Amazing Water parks: The Costa del Sol coastline is home to several family-friendly water parks, including Aqualand Torremolinos and Aqua Velis, which offer a range of slides, chutes and flumes with areas designed for small children, teenagers and adults providing a day of fun in the sun for all the family!
Spectacular Theme parks: There are a few theme parks in the Costa del Sol area that are perfect for a day of fun for the whole family. Selwo Aventura features a safari park and a range of animals, which is great fun for all the family, especially those who love animals!
Beautiful Beaches: There are a host of family-friendly beaches, including the popular La Malagueta beach in Malaga, which offers calm waters and a range of facilities and water sports activities which are a great relaxing getaway for all the family.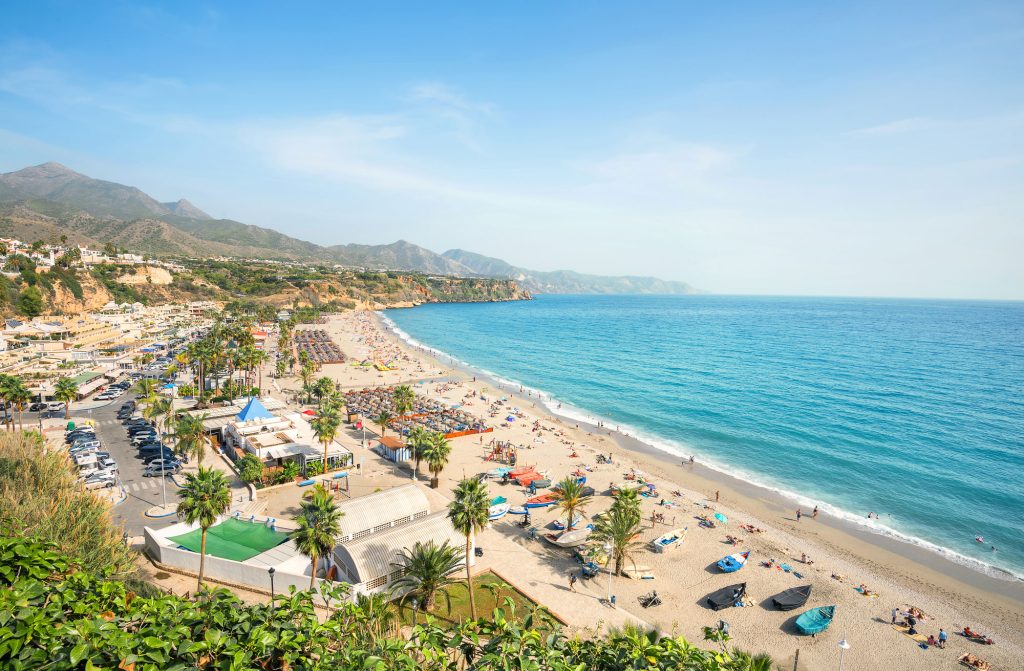 Awesome Adventure activities: Families can enjoy a range of adventure activities such as zip-lining, horseback riding, and mountain biking.
2. Barcelona
Barcelona is a great city that is rich in culture and history. It is a must-visit for anyone who loves architecture and rich Spanish history however, it is also a great location to take a visit with the whole family as well.
Barcelona is located in the autonomous community of Catalonia and is in the Northeastern region of Spain on the coastline facing the Mediterranean sea.
Although you may not first consider Barcelona as the ideal family holiday getaway, it is a perfect holiday for people of all ages, including little children. Some of the things you can do in Barcelona that make it so appealing for families is the following:
Visit the famous Park Guell: This famous park features colourful mosaics and sculptures, as well as stunning views over Barcelona. It is a great place for children to explore the different areas of the park and spot the unique and funny details that no other park in the world offers.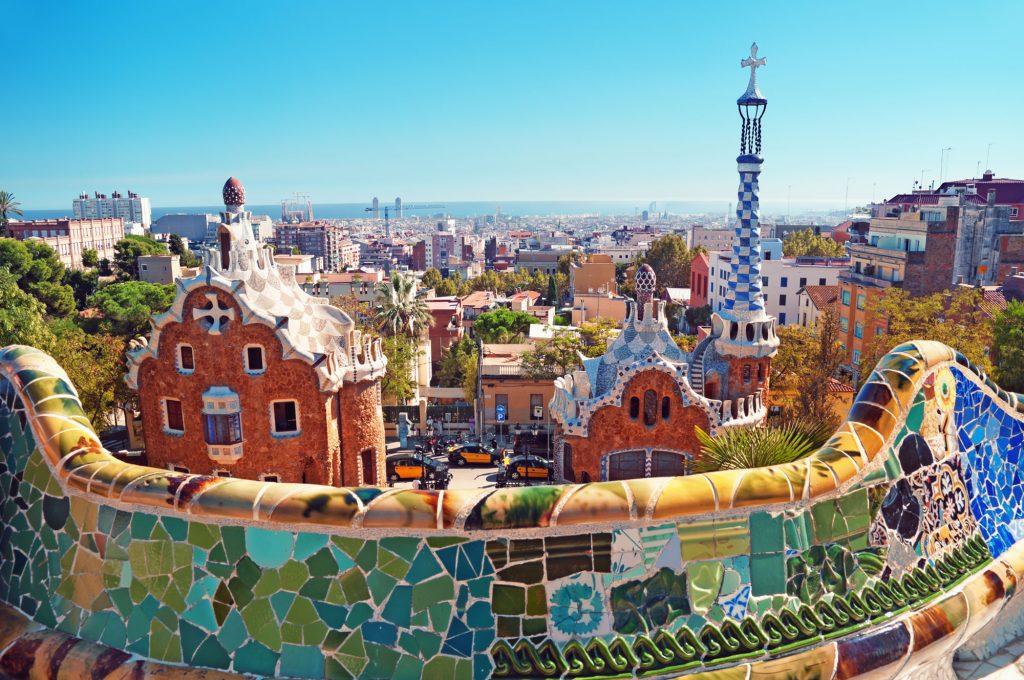 Take in the aquatic beauty at Barcelona Aquarium: The Barcelona Aquarium is home to a wide variety of marine life, including sharks, rays, and sea turtles. It is perfect for families who can enjoy a guided tour or take a stroll through the aquarium and get stuck into all the different interactive activities that are on hand for children of all ages.
Tibidabo Amusement Park: Tibidabo is a historic amusement park that offers rides, attractions, and stunning views over the city. There are rides and attractions for all ages, from roller coasters to a Ferris wheel and is an overall great and fun day out for the whole family.
3. Mallorca
Mallorca is a great destination for families with hot sunny weather and breathtaking beaches and coastal landscapes. It has many historical sights and a rich Spanish history.
Mallorca is part of the Balearic Islands and is the largest and most popular Spanish Baelric for good reason. It is located in the Western Mediterranean sea and is a great holiday location for families.
The reason Mallorca is the perfect summer holiday location for families is due to the many different family holiday activities it has available including:
Relaxing Beaches: Mallorca has many beautiful beaches, including the family-friendly Cala Millor and Alcudia beaches, which offer calm waters and plenty of facilities and water sports available for the whole family of any age.
Hiking and cycling: Families can explore the stunning natural scenery of Mallorca on foot or by bike, with a variety of routes and trails to choose from.
Visit Palma Aquarium: The Palma Aquarium is home to a variety of marine life, including sharks, fish, rays, and sea turtles. It has a selection of activities available that are perfect for the whole family including things to do for little children and teenagers.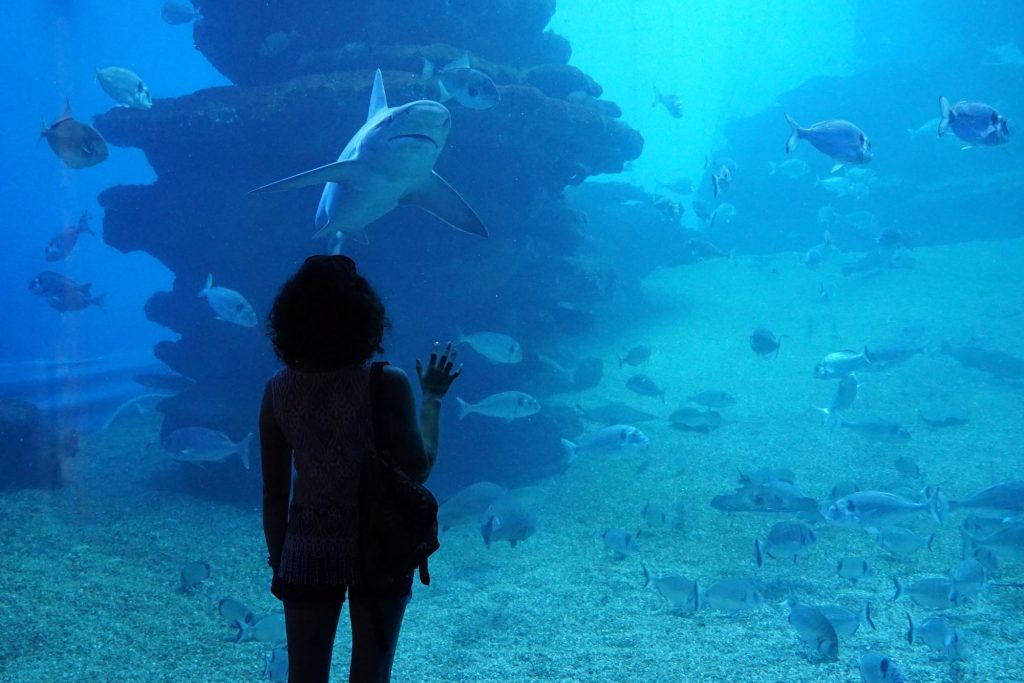 Have fun at Katmandu Park: Katmandu Park is a theme park that offers rides and attractions for all ages, including a 4D cinema, a laser maze, and a soft play area for younger children. It is great fun for all ages and the perfect family day out.
Conclusion
Overall, Spain is the perfect holiday destination for the whole family and offers many great locations that provide everything you want for a great summer getaway for the family. Flights and accommodation are relatively priced for all these holiday destinations and offer a selection of different elements that are great for all types of requirements you may need as a family catering to all age groups.
For more travel blogs and tips on the best holiday destinations, visit HandL Blogs which provides a selection of different travel blogs on a range of topics including travel, cooking, fitness and tech.