With the summer holidays and our trip to Germany as soon as the kids broke up from school, I'm a little late with my Bigjigs review for last month. The boys were sent an item each from the range of which they were very happy about.
Bigjigs Dinosaur Train
I'll start with this very cute Dinosaur Train.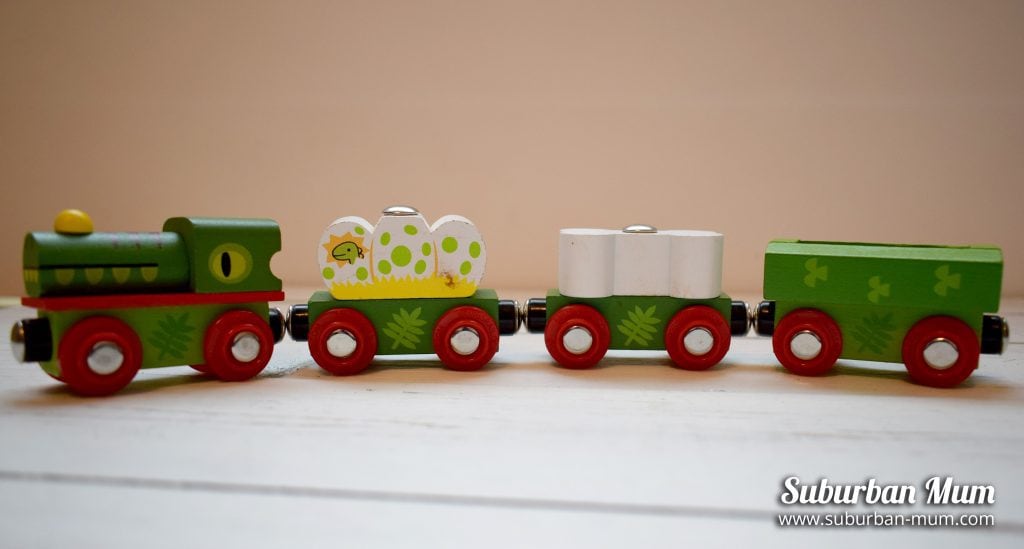 A new train is always a welcome addition to their already huge collection. This Dinosaur Train is of a good quality that you would expect from Bigjigs which is made from responsibly sourced materials.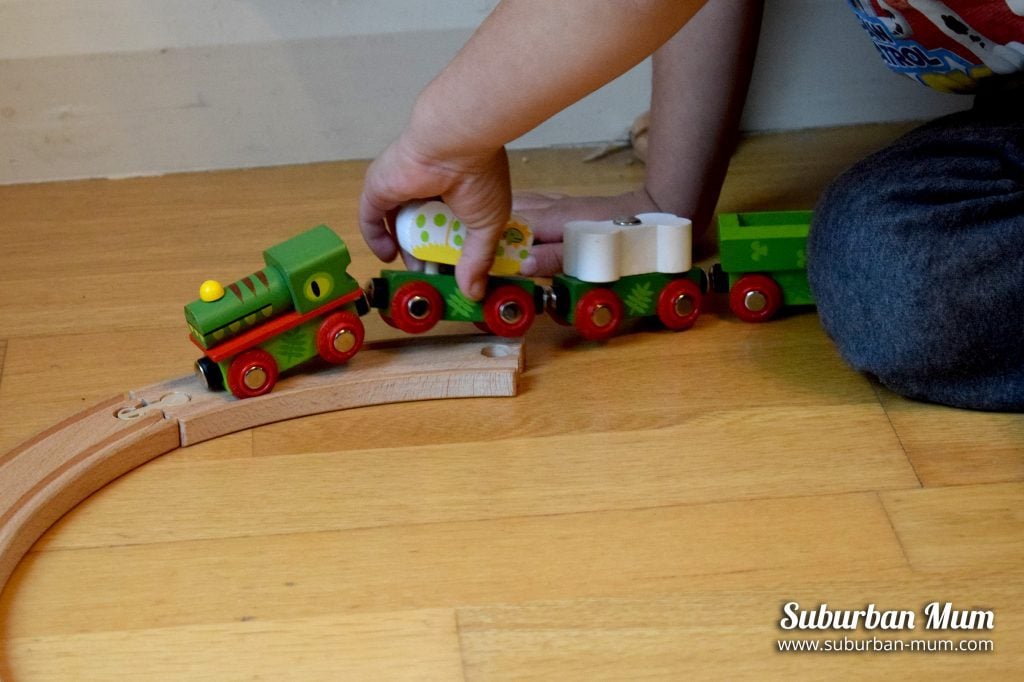 The Dino train has a dinosaur face on the front of the train and comes with three carriages in which you can transport dinosaur eggs and bones. The train is compatible with most other wooden railway pieces and has fit in with the sets we already have perfectly. Priced at £11.49 it's fantastic value and would make a great gift for any train mad children!
ZooBooKoo Cube Books – Dinosaurs and Planets
Following on from the dino theme we were sent a set of ZooBooKoo Books. I'd not heard of these before but they are really clever little fold out Educational Cube books suitable for children from 3+ (depending on what type of book you buy). The pack we were sent included a book on Dinosaurs and a book on Planets and were suited to children aged 6+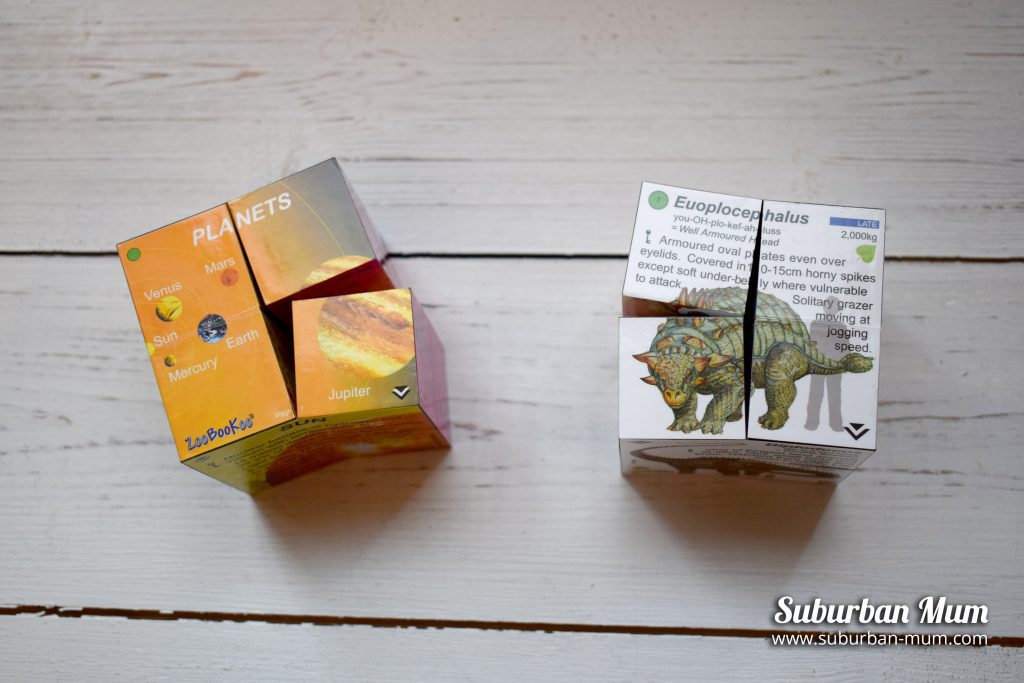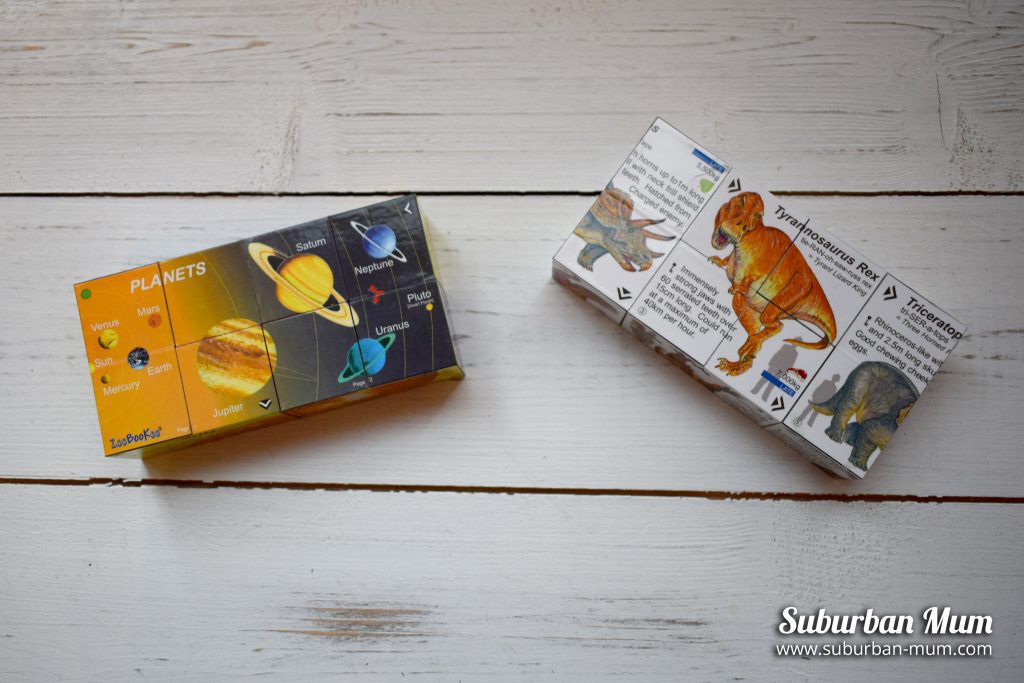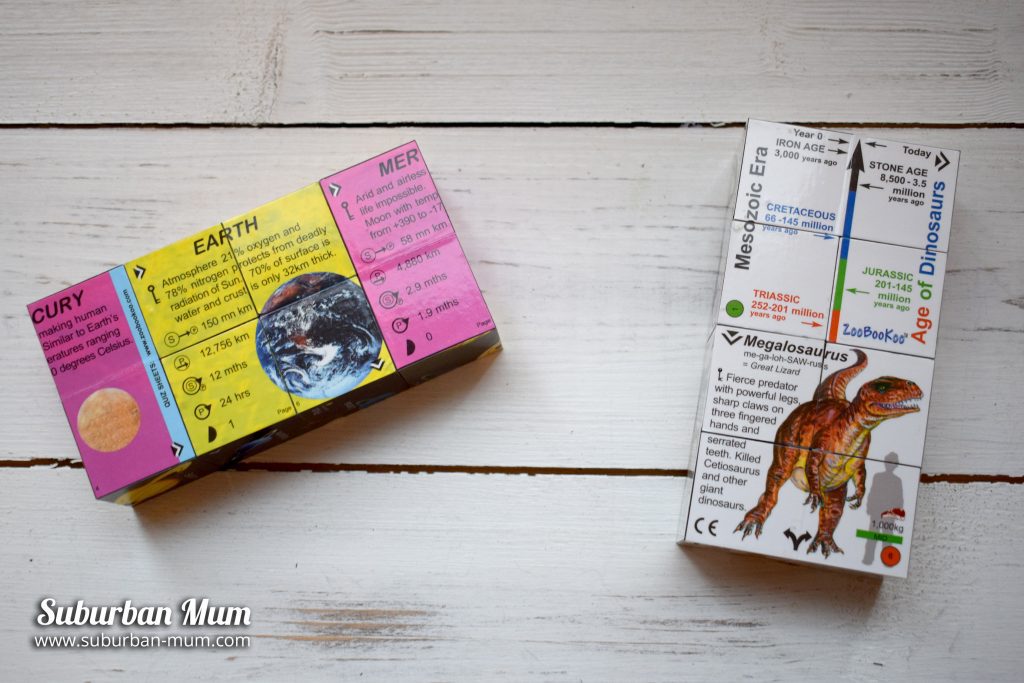 There are some great little facts in these books and E really liked the way they folded out to reveal more information. It's great for learning and you aren't overwhelmed with too much information in one go either.
The Dinosaur one has some great illustrations and it was really nice to be able to test E on his dino knowledge again.  (He was obsessed with them when he was three!)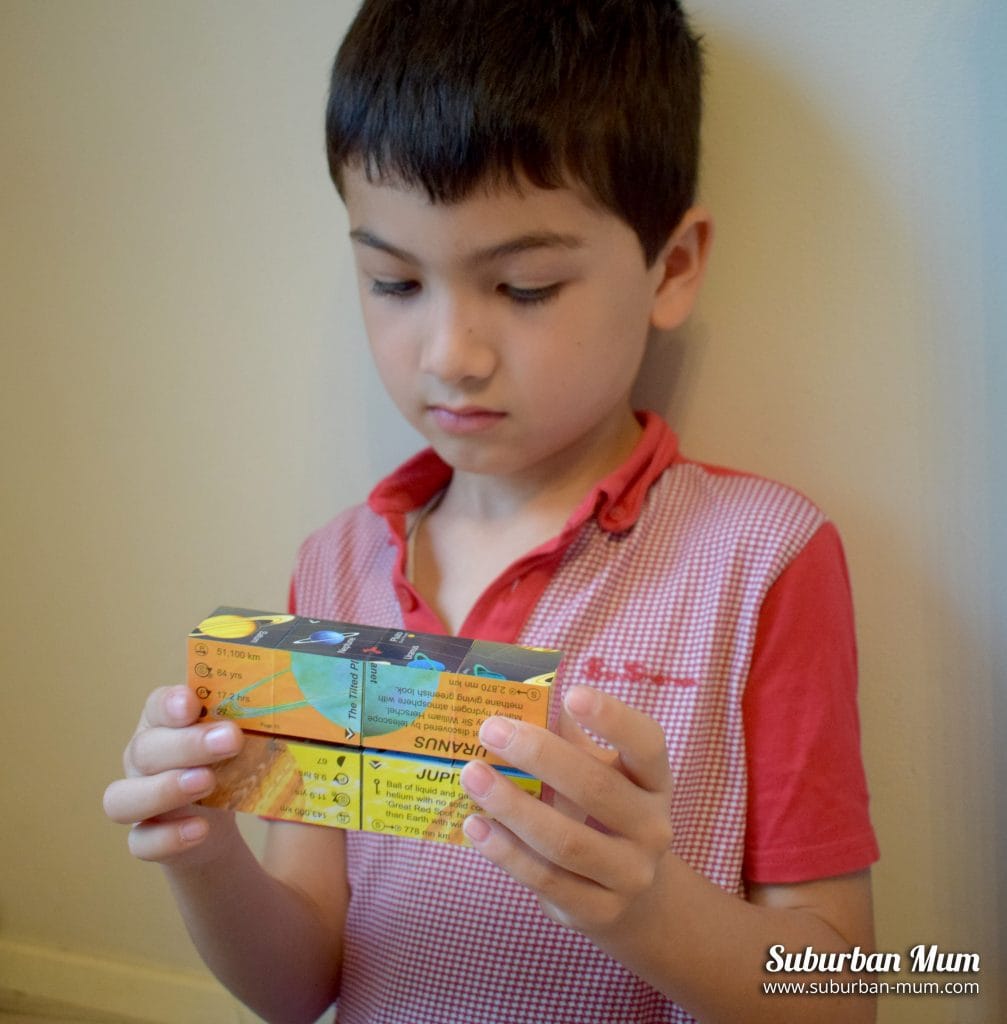 The ZooBooKoo Cube Book pack is priced at £12.99 and there are other packs suitable for pre-school and Key Stage 1 too.
*We are part of the Bigjigs Play Patrol and were sent the items above in exchange for this honest review.