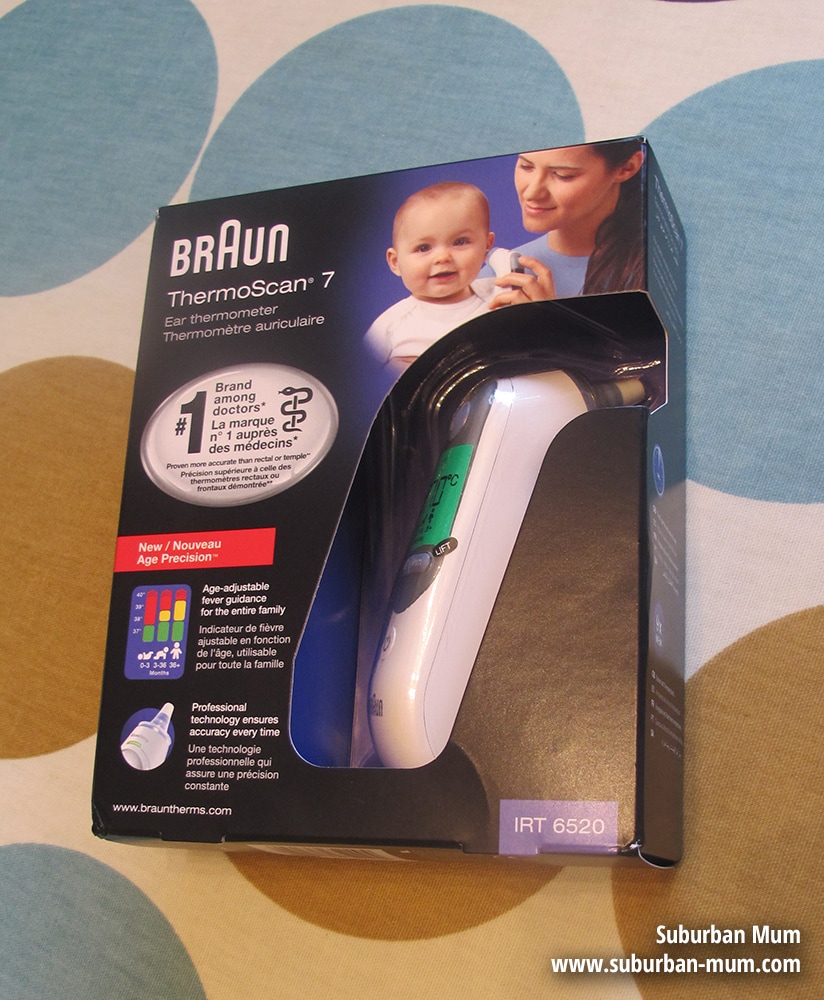 When you have a poorly child and you need to take their temperature the last thing you want to do is pop a thermometer under their arm (whilst they wail and wriggle because it's cold!) and then wait for what seems like an age for it to beep and give you your reading – right? This is how I've been doing it over the last 4 and a bit years when my boys have been ill.
I have always known that ear thermometers exist and are more accurate but for some reason, I never thought to invest in one. We were lucky enough to be sent one from Braun to test out.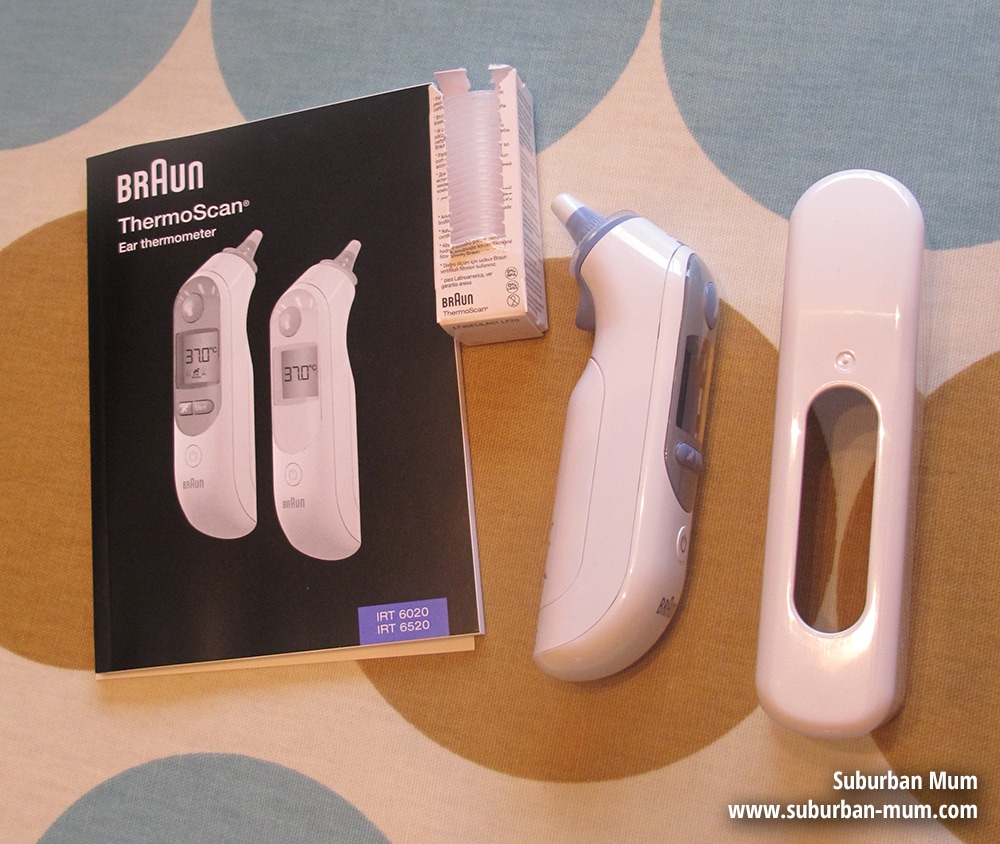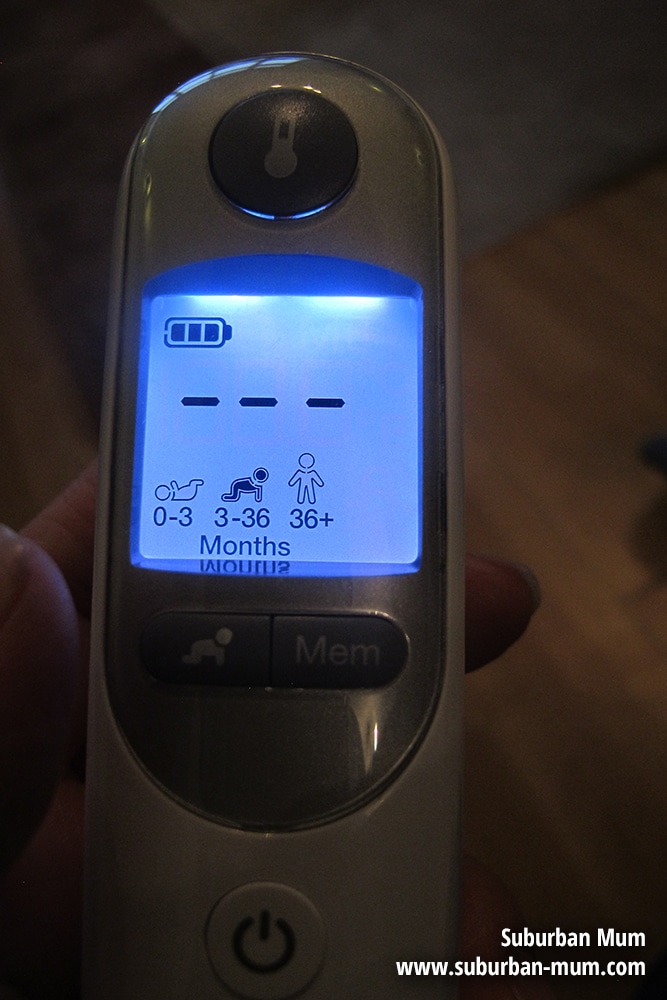 I wasn't aware, but the definition of fever changes with age, so what is normal for a four-year-old could be classed as high fever in a newborn. This Braun Thermoscan ear thermometer has Age Precision® technology which means all you need to do is set the age range of the child you need to take the temperature of (0-3 months, 3-36 months and 36 months – adult) and the thermometer does the rest. There is a colour-coded display which visually shows us whether the temperature range is "normal, elevated or high"
As well as this, the ear thermometer pre-warms the tip – so no wailing children moaning about having something cold jabbed into their ear!
Features
Age precision®technology
Pre-warmed tip
ExacTemp® guidance
(confirms when you have safely secured the thermometer in the correct position)
Night light feature
Memory function to store the last nine temperature readings
What it includes
The product comes with a handy storage case and a pack of BPA and latex-free disposable lens filters so you can easily switch use of the thermometer between your children, avoiding cross-contamination.
Verdict
I was very impressed by how quick and easy this was to use. I tested this out on M whilst E was at school and he barely noticed what I was doing as he was so pre-occupied with watching Cbeebies! It literally took seconds to get a reading.
The Braun Thermoscan 7 retails at £49.99 which although is a little pricey for me, given how quick and easy it was it's definitely worth the money. Highly recommended.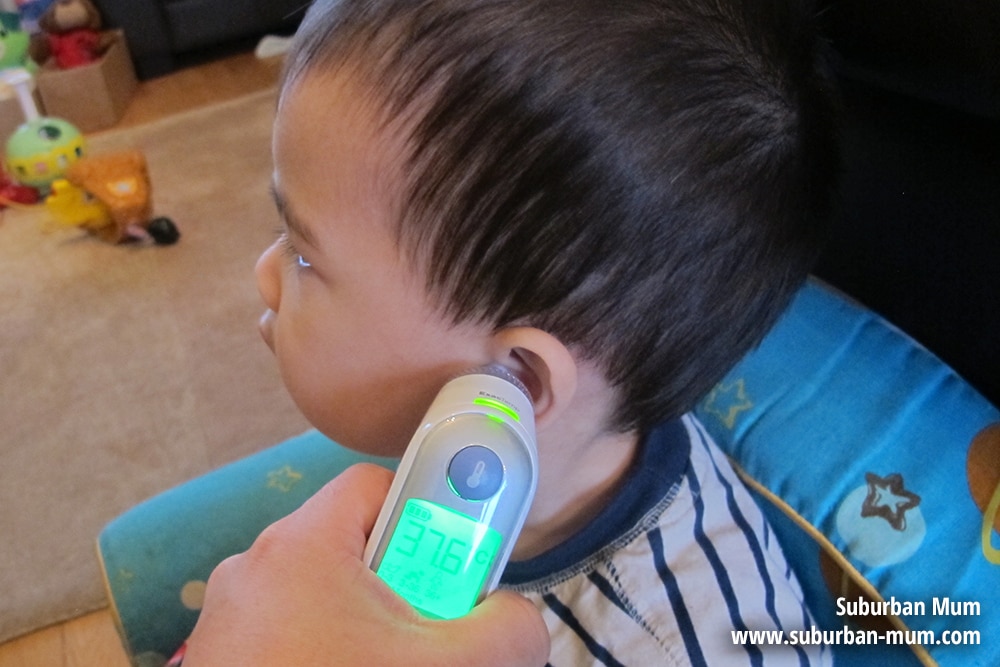 Pin it for later: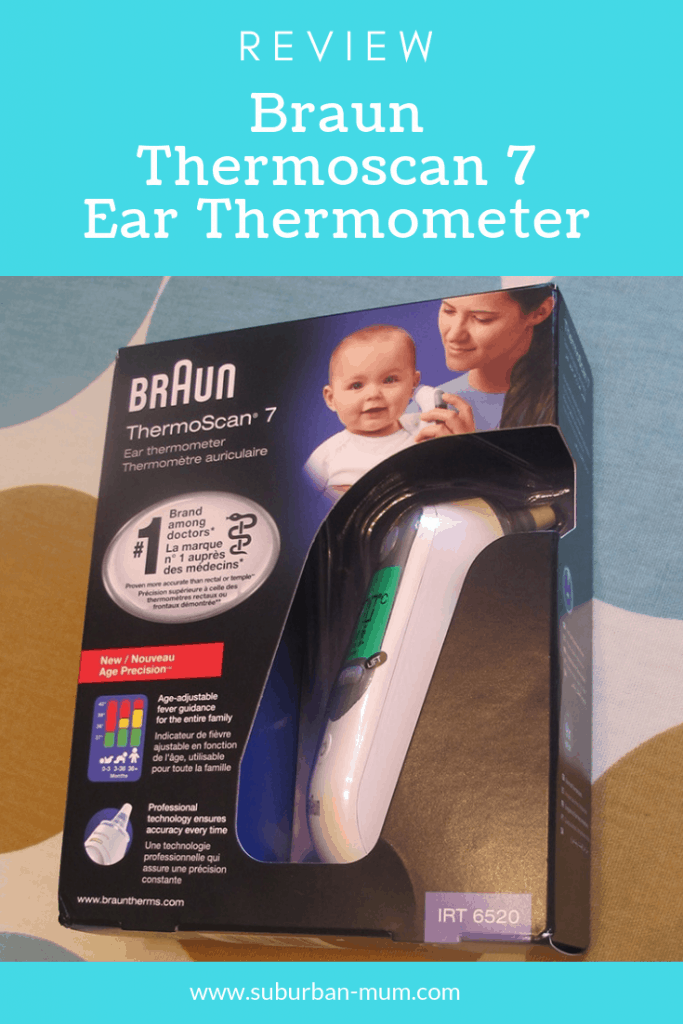 You might also like: