Do you have a go-to cuisine when you eat out?
A firm favourite of ours is Indian. Finding new places to try is always something we like to keep an eye out for so, of course, we said yes when we were invited to try out Chakra in Kingston. Chakra is located along the riverside in Kingston. It is easily accessible and a great area for shoppers to visit or just for people looking for somewhere to eat.
W arrived on a Monday evening around 6.30pm, it was also M's birthday, so it was a special treat for him that night too. It was quiet (we were the only people in the restaurant for most of the duration), but I imagine it would get busier towards the weekend. Upon arriving the staff were friendly and helpful. They suggested some starters for us to try out and we chose some mains ourself from the menu.
The menu at Chakra Indian restaurant, Kingston isn't extensive, but there is still plenty to choose from to appeal to all fans of Indian cuisine.
For starters, we had Punjabi fish fingers with Minted yoghurt, Kid goat kheema naan (chargrilled minced goat meat stuffed naan, served with roasted garlic raita) and samosa ghugni chaat  (spiced yellow peas, topped with, mint, tamarind)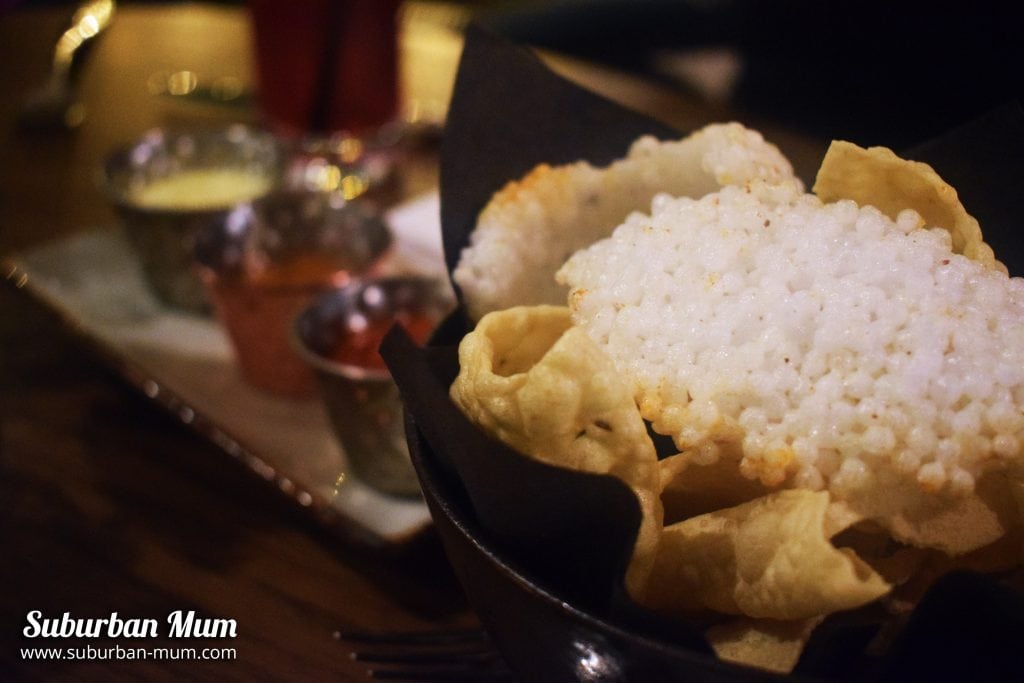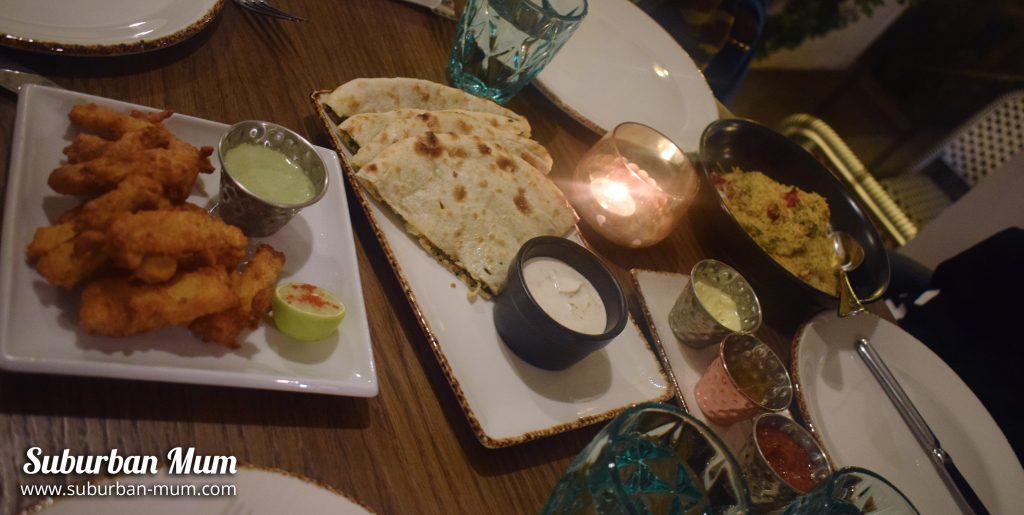 Chakra aims to marry traditional flavours along with a contemporary flair and this was apparent in the Punjabi fish fingers and the Samosa Ghugni chaat we tried for our starters. I have to be honest, we were a little underwhelmed with the fish fingers. We also didn't expect the samosa to be deconstructed but the flavours of both the samosa and the kid goat keema naan made them really delicious.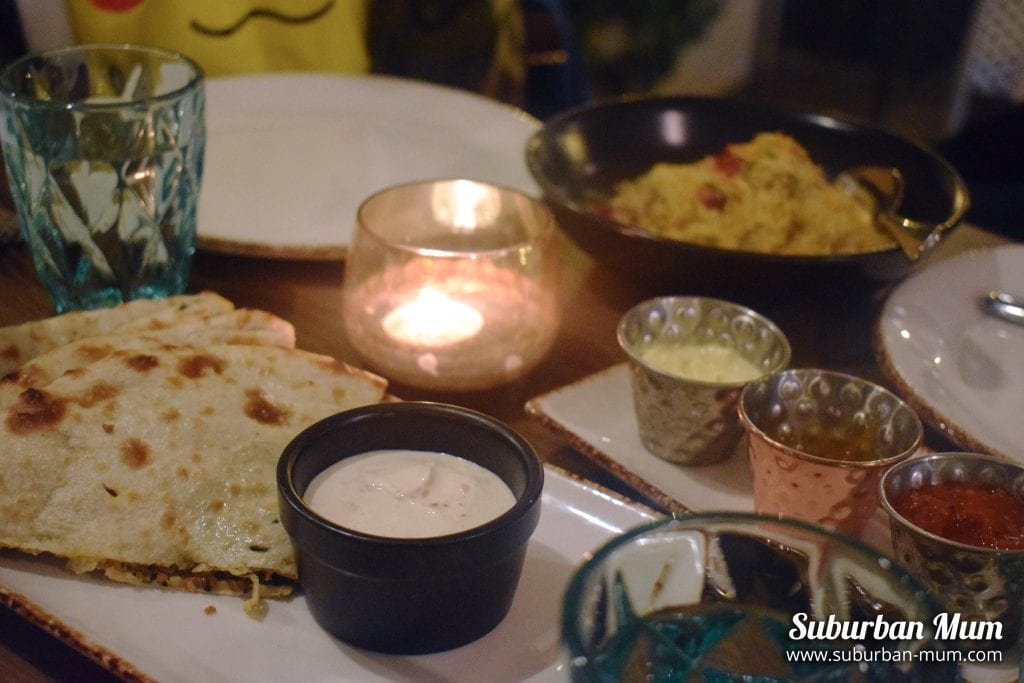 For our mains, E chose the Mangalorean Prawn which is king prawn in a sauce of caramelised onion, roasted spices, tamarind.do. I think this was the best dish from our mains by far. It was packed full of flavour and something different to what we've tried before.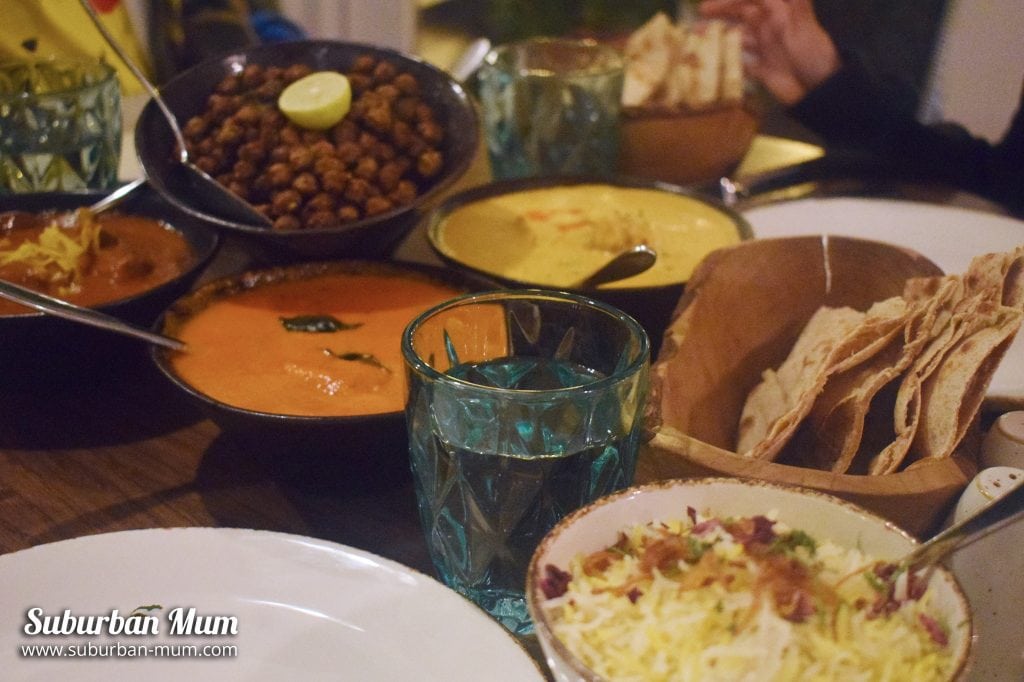 M went for the Sadgi Ka Chicken Korma which is chicken simmered in a sauce of almond, sundried coconut, Iranian saffron. He usually loves chicken korma but found the flavour of this one to be a little different and the chicken chunks were a little on the large side but he gave it a good go.
I opted for the Lamb Shank Nihari which is Braised shoulder shank with yoghurt, yellow chilli, roasted gram flour. Unfortunately, the sauce it came with seemed quite runny with not a lot of flavour but the actual lamb shank was cooked well – it was just disappointing that the sauce was bland.
Mr H had the Kundpur Chicken which is a Southern spiced chicken curry with chilli, tamarind, curry leaf. Again the sauce was runnier than we're used to and didn't have as much flavour as we expected. It might be down to the fact that we're used to having curry that has a thicker sauce, others may prefer a runnier one so I guess this is down to personal preference.
For dessert, both Both E and Mr H had the Gulab Jamun, an Indian type dumpling with ice cream. It was a nice way to end the meal however when it said "dumplings" we thought there would be more than one.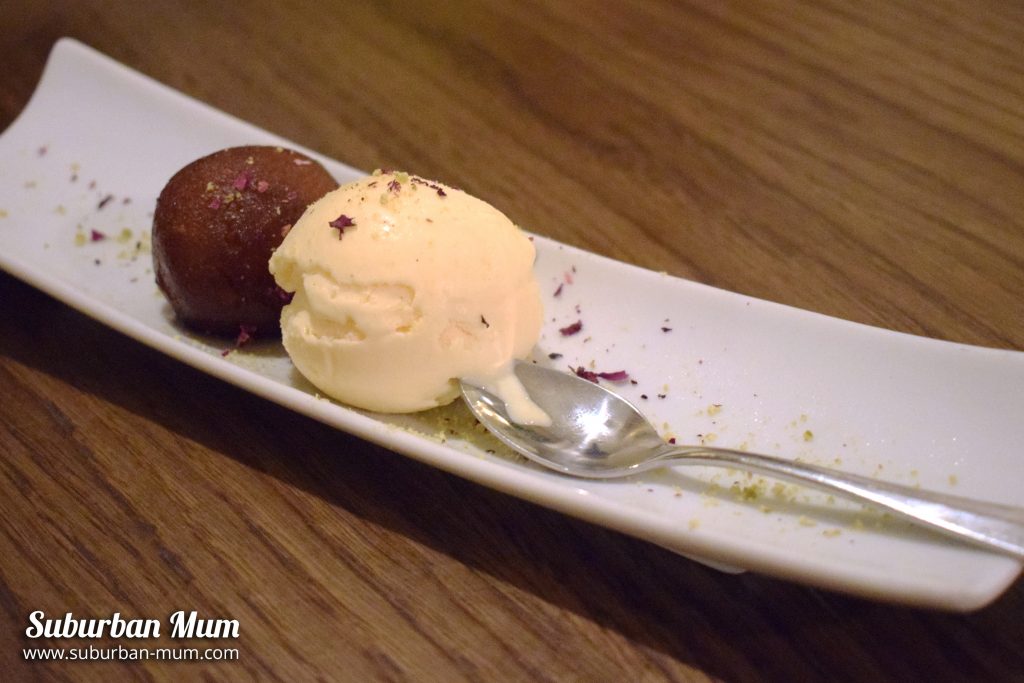 I opted for the Mango Kulfi – I was surprised when it came out as it is the first time I've seen Indian Kulfi on a stick like a lolly but it was nice to have to sweeten the mouth. M had a very "non" Indian cheesecake but the staff were great and popped a candle in it so we could all sing him a Happy Birthday which was a lovely touch.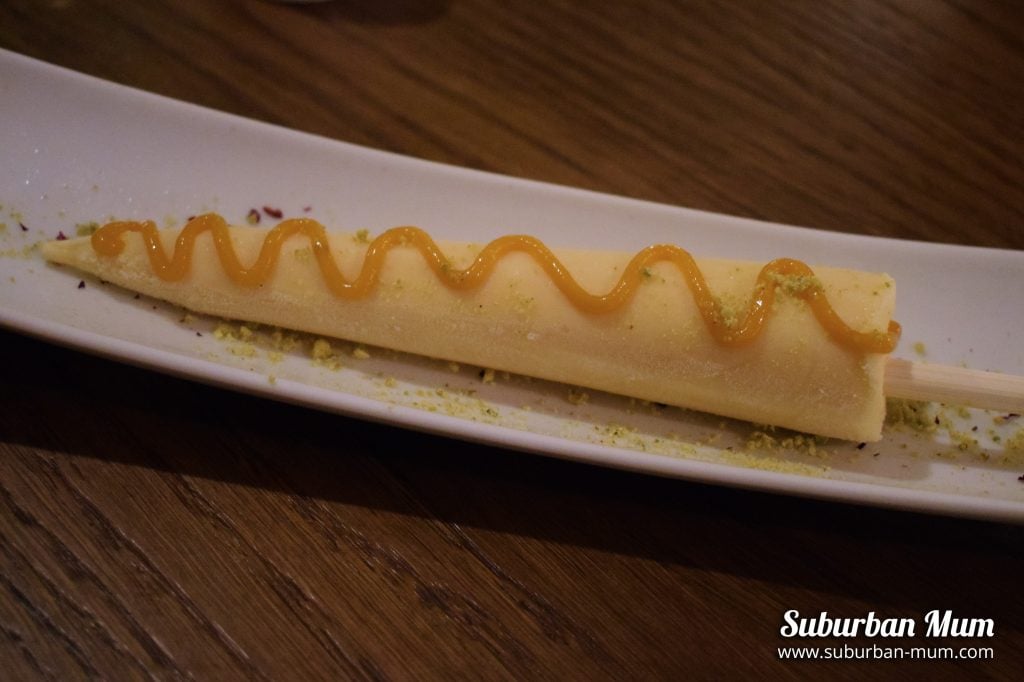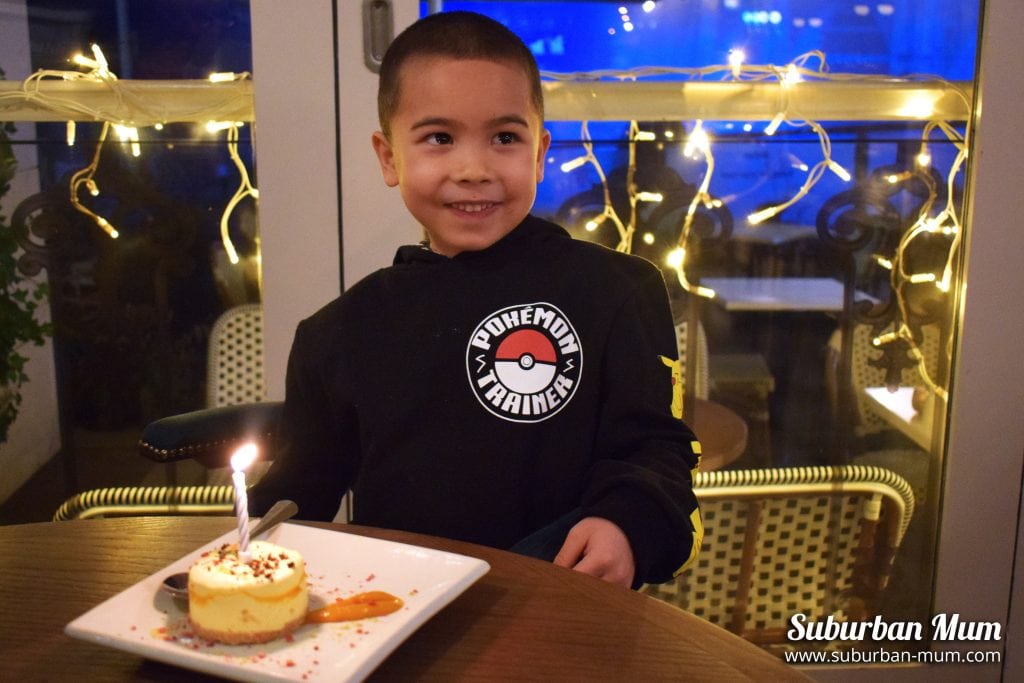 Overall, we enjoyed our meal but we did feel that certain foods could have done with a little more spice to add to the flavour for our personal tastes. The interior of Chakra is beautifully decorated and we couldn't fault the friendliness of the staff. They also have another branch located in Kensington as well as take-away service located in Wimbledon.
*We were invited to Chakra and received a complimentary meal for the purpose of this review.
You might also like: