One of my favourite dishes to cook is this Chicken Katsu Curry. It's super easy to make and tastes just like the Katsu Curry in Wagamamas!
Read on for the recipe!
Chicken Katsu Curry (serves 4)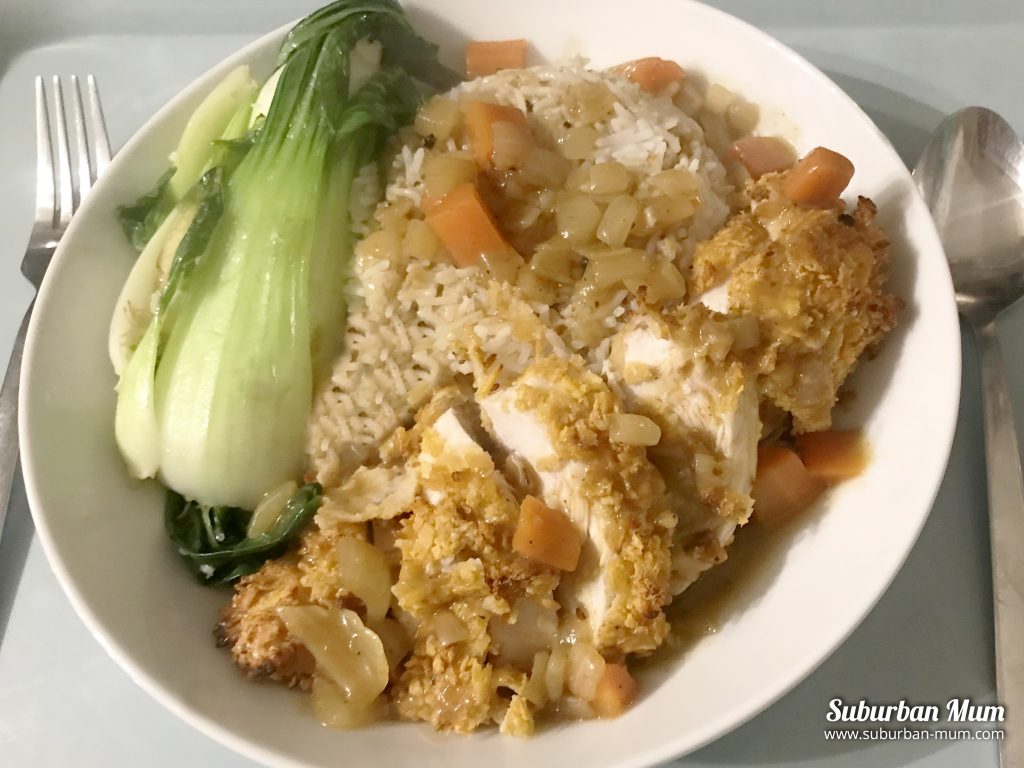 Ingredients
For the Katsu curry sauce:
1 tablespoon oil (I use Olive oil)
1 chopped onion
5 peeled garlic cloves
2 carrots, chopped and peeled
2 tablespoons plain flour
1 tablespoon Medium Curry Powder
600ml Chicken Stock
2 teaspoons Honey
1 tablespoon Soy Sauce
1 Bay Leaf
1/2 teaspoon Garam Masala
To make the crispy chicken coating:
4 Chicken Breasts
100g Plain Flour (seasoned with salt and pepper)
1 Egg, beaten
120g Cornflakes (broken into bits using a pestle & mortar or whizz in a blender)
Olive Oil
Method
1. Preheat your oven to 200C and then start to make the sauce by heating the oil in a pan or wok.
2. Add the onion and garlic and fry for a couple of minutes. Then add in the chopped carrot and cook for around 10 minutes with the lid on until the vegetables are soft.
3. Stir in the flour and Curry Powder and cook for a minute.
4. Next, pour in the Chicken Stock slowly until its all been combined.
5. Add in honey, soy sauce and bay leaf and bring to the boil.
6. Simmer and cook for around 20 minutes until the sauce has thickened.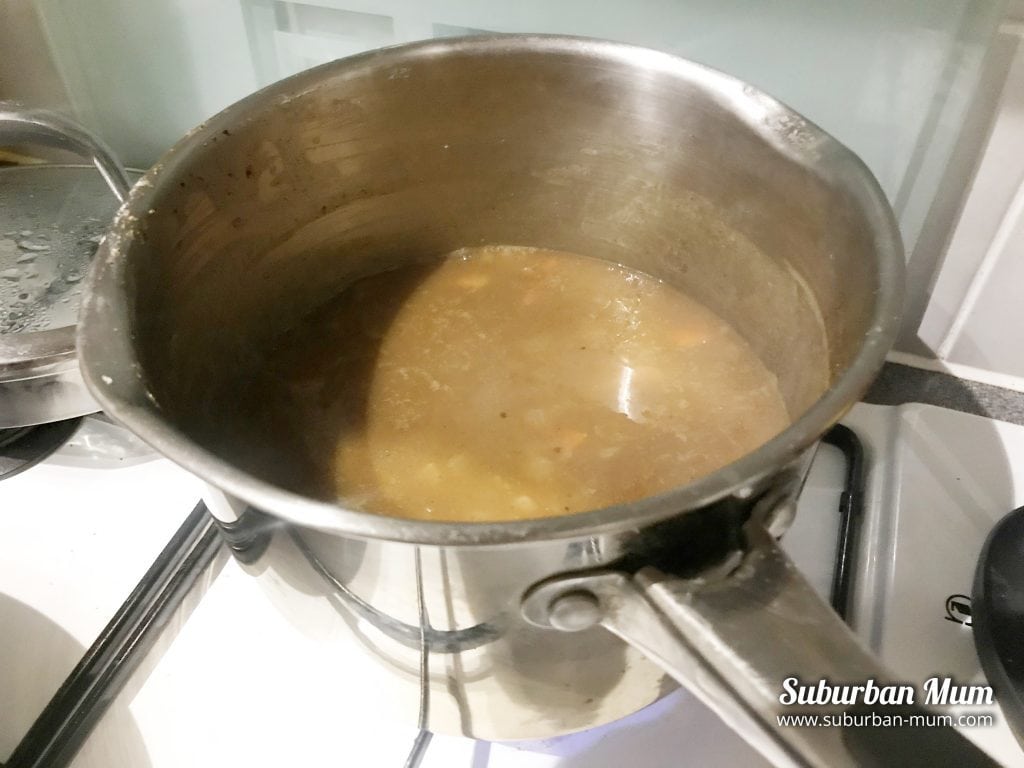 7. While you are waiting for your sauce, prepare the chicken. Lay the flour, egg and cornflakes on separate plates.
8. Coat the chicken breasts into the flour, then the egg and lastly cover with the cornflakes.
9. Spray with oil and pop into the oven for 15 minutes.
10. Once your sauce is ready, add in the Garam Masala and Salt and Pepper.
11. Pass through a sieve for a smooth sauce or leave as is for a chunky sauce depending on your preference.
12. When the chicken is cooked, slice and serve with the sauce, rice and your choice of vegetable (we usually have ours with Pak Choi.
Enjoy!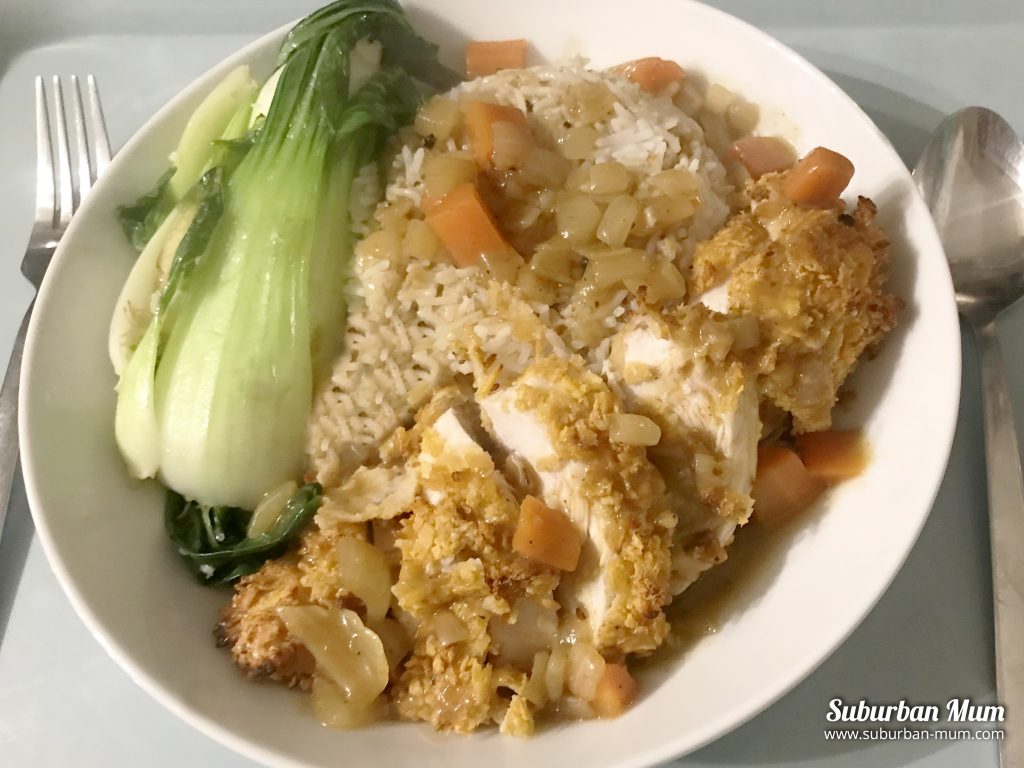 Pin it for later: