We love STEM Toys in our house – anything that enables the boys to explore and spark their imagination and creativity can only be a good thing. We were sent the Clementoni Science Museum Mind Designer Robot to review and I was interested to find out what it was capable of and what educational benefits it would have for the boys.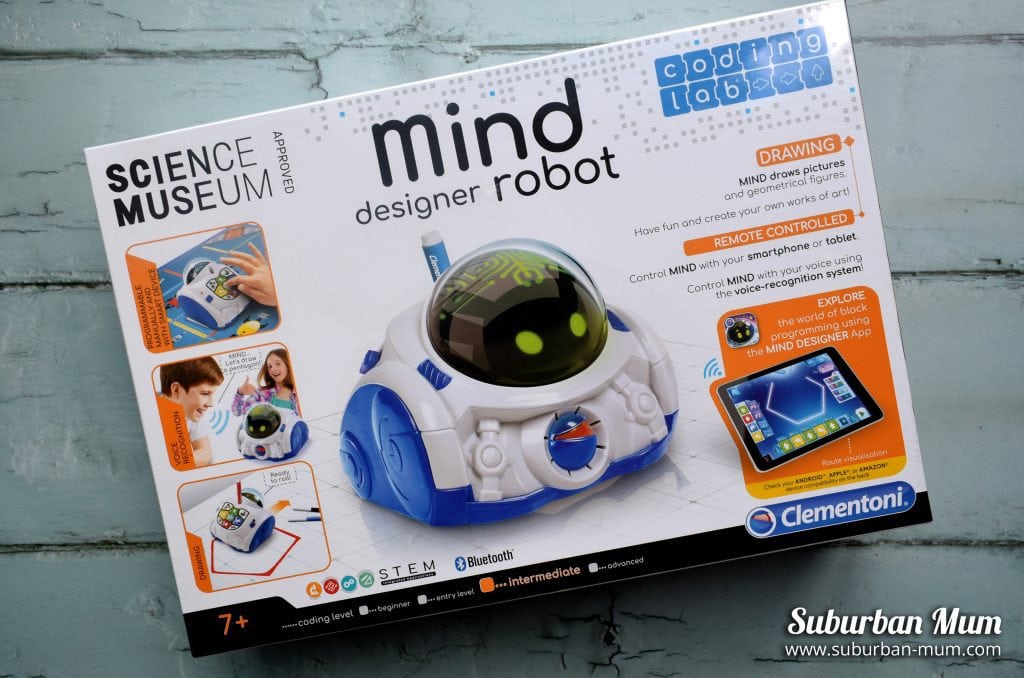 What's in the box?
The box contains the MIND Robot, a double-sided activity board, three washable felt pens and an instructional manual. It was also supposed to have 10 A3 sheets of paper, but this was missing from mine. This wasn't a problem though as we always have sheets of paper to hand.
The robot requires 4 AA batteries to be installed which aren't included, so make sure you have these before you start to play. A tablet or phone is also required when using in App mode.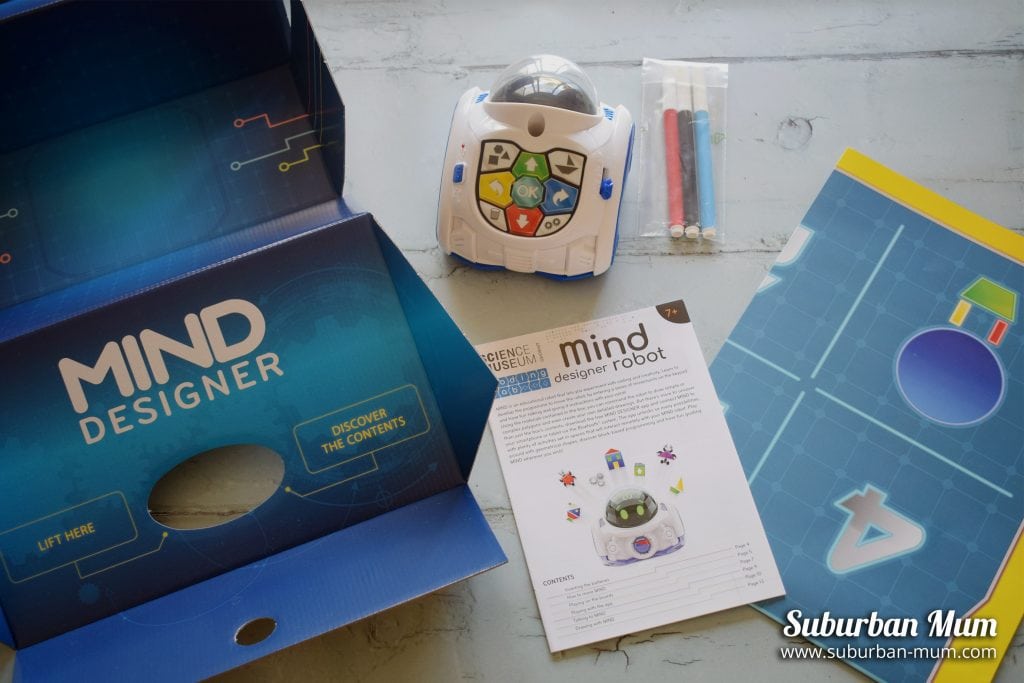 What is the Mind Designer Robot?
The Mind Designer Robot is a programmable robot that can move, draw and complete tasks and missions that you set by using the keypad on its back. There are three different modes of play which include Free play, Educational Mode and App mode.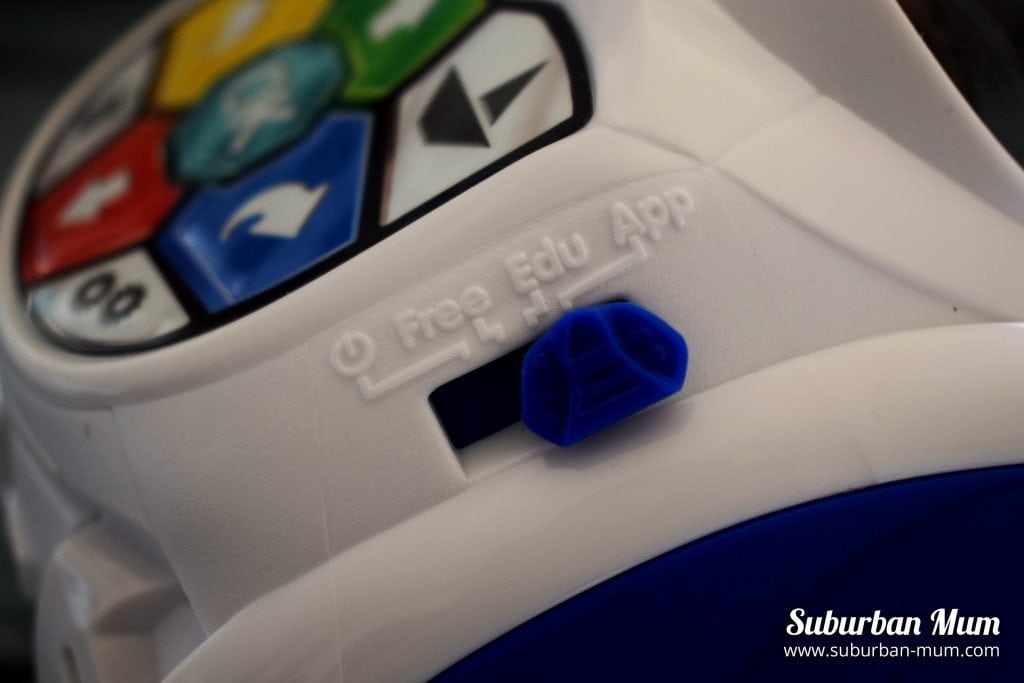 How does it work?
Free Play mode
We started off with the free play mode. In this mode, MIND can be placed on a flat surface and moved around using the keypad buttons. You can input a sequence to move it forwards, backwards and turn left and right. As soon as MIND is switched on, his face lights up. He can also be controlled by talking to him via the microphone button using a list of commands. A felt pen can also be popped into the top of MIND for him to draw too.
Educational Mode
In the Educational mode, you can program MIND with the aid of either the yellow or blue boards. The Yellow board has a grid of numbers and MIND will set you maths questions which you need to answer by inputting the correct sequence (for example ↑↑→↑↓↓). If you answer incorrectly MIND will ask you to place him back to the start so you can try again. If you answer correctly, you move onto the next level.
The blue board is a little harder and consists of a maze in which you have to help the robots on the board by finding them the object they need and to avoid different colour lasers to get to the correct destination.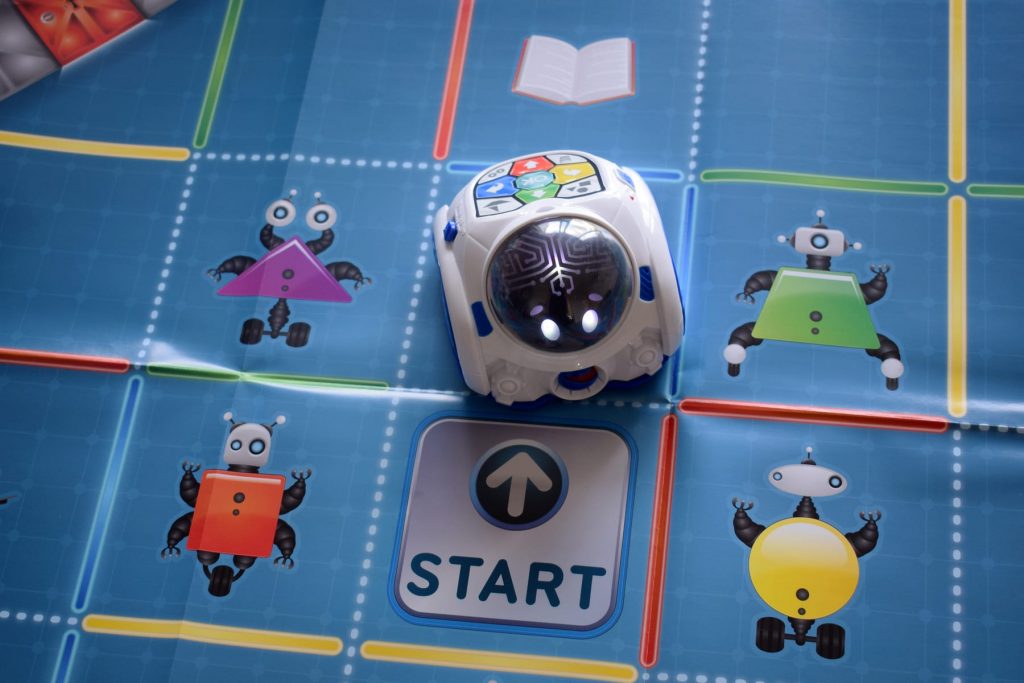 App Mode
To use MIND in the App mode, you need to download the Mind Designer app which is available on iOS, Android and Amazon Fire. There are three modes within the app: coding, real-time and drawing. It was fun creating geometrical shapes through the app which you could then ask MIND to draw. We had a play with each mode individually but only scratched the surface of everything the app has to offer.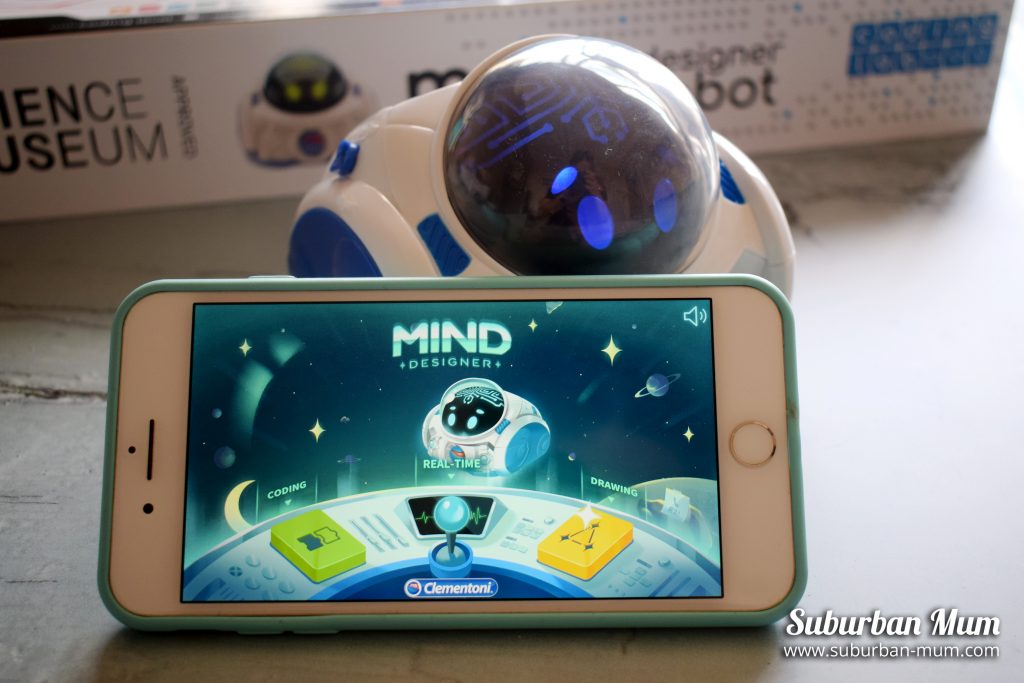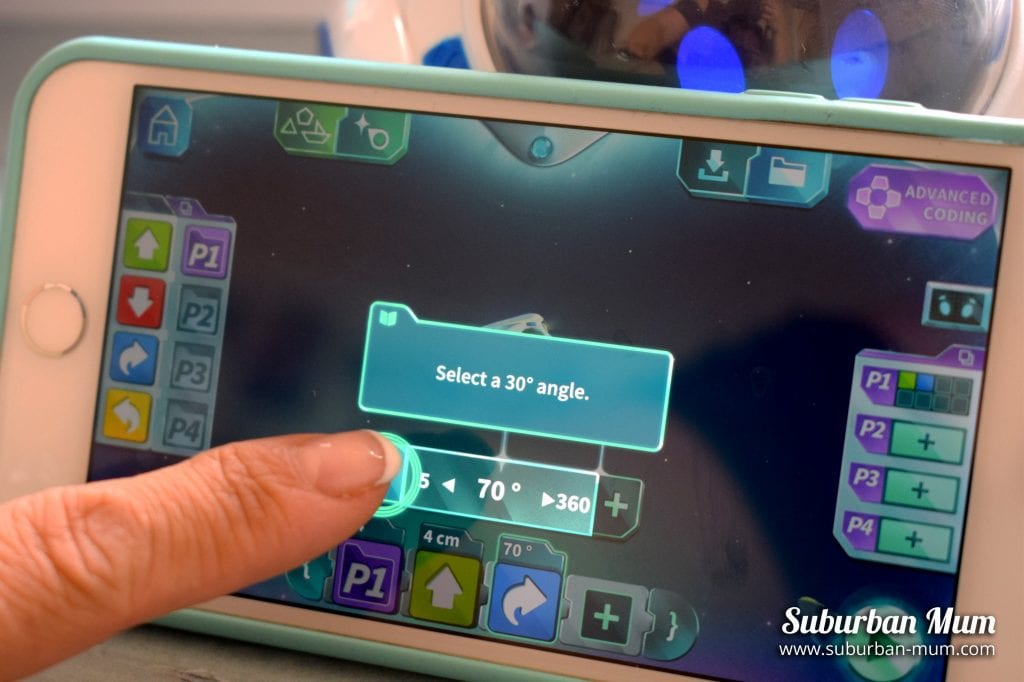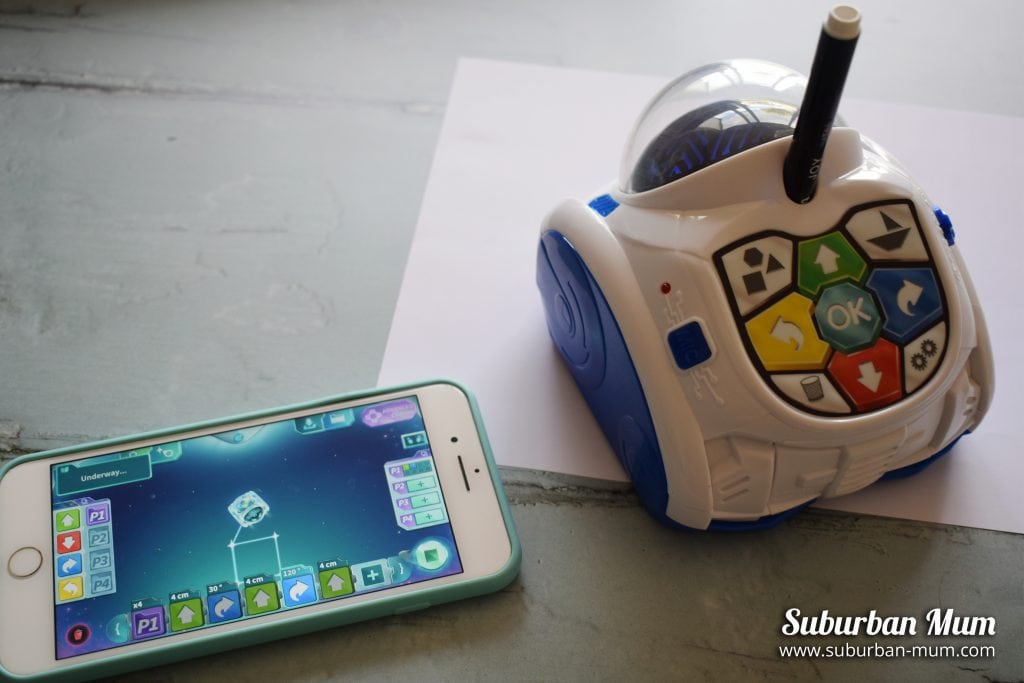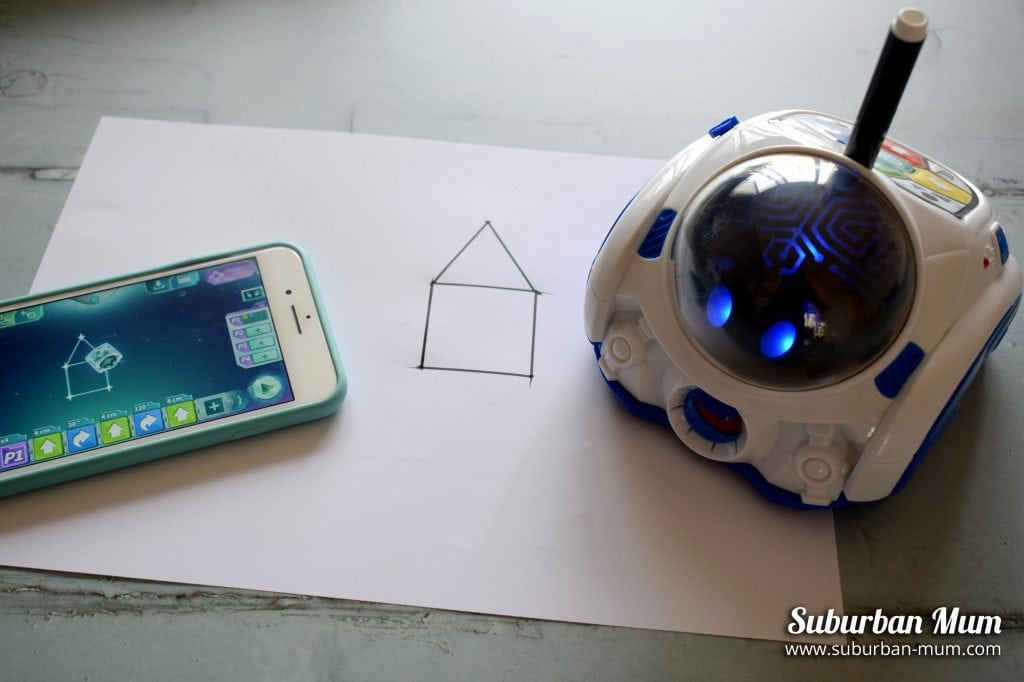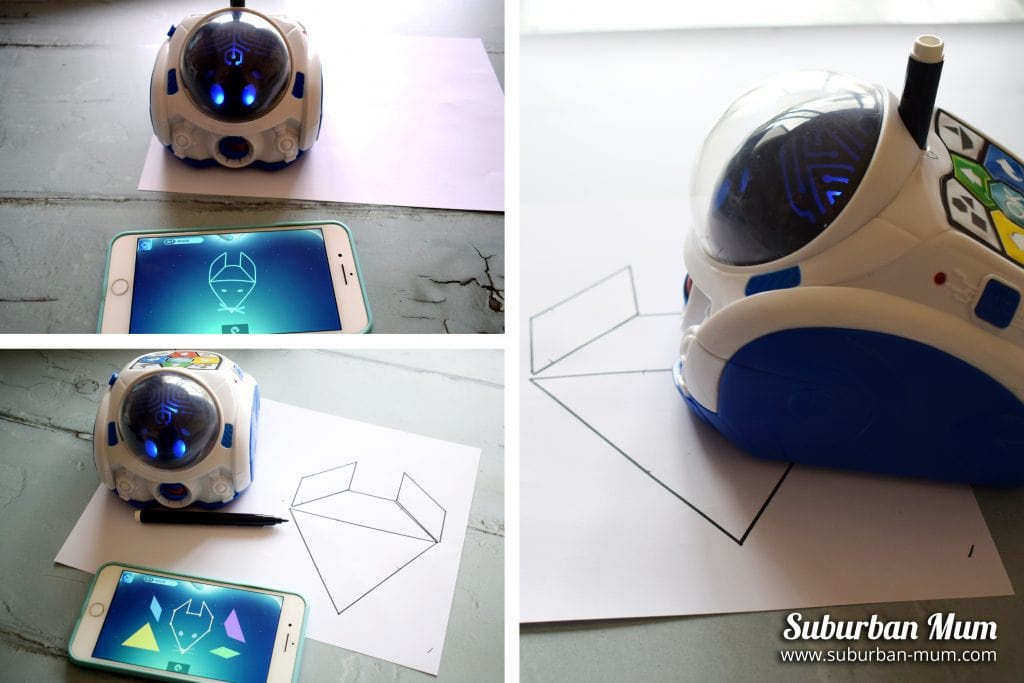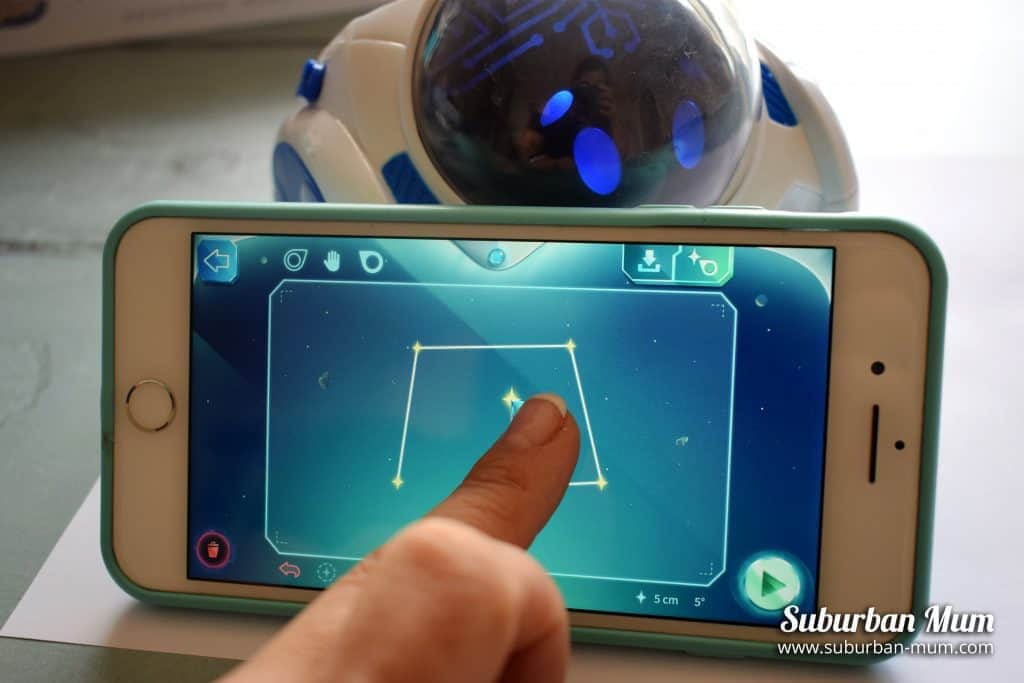 The Mind Designer indeed is an intelligent little robot that is packed with lots of features that will keep children entertained for hours. I love the fact that there are so many different modes to choose from. Our favourite so far is the drawing mode through the app. You are able to clearly see what you are drawing on your tablet or phone before asking MIND to draw it out on paper. It's a great educational toy that will help children hone their coding skills but in an interactive and fun way. I also like the fact that its compact and doesn't take up too much space.
The Mind Designer Robot is Science Museum approved and is suitable for children aged 6-10. It's priced at £49.99 and available from most toy shops including Smyths and would make a great gift for Christmas.
Pin it for later: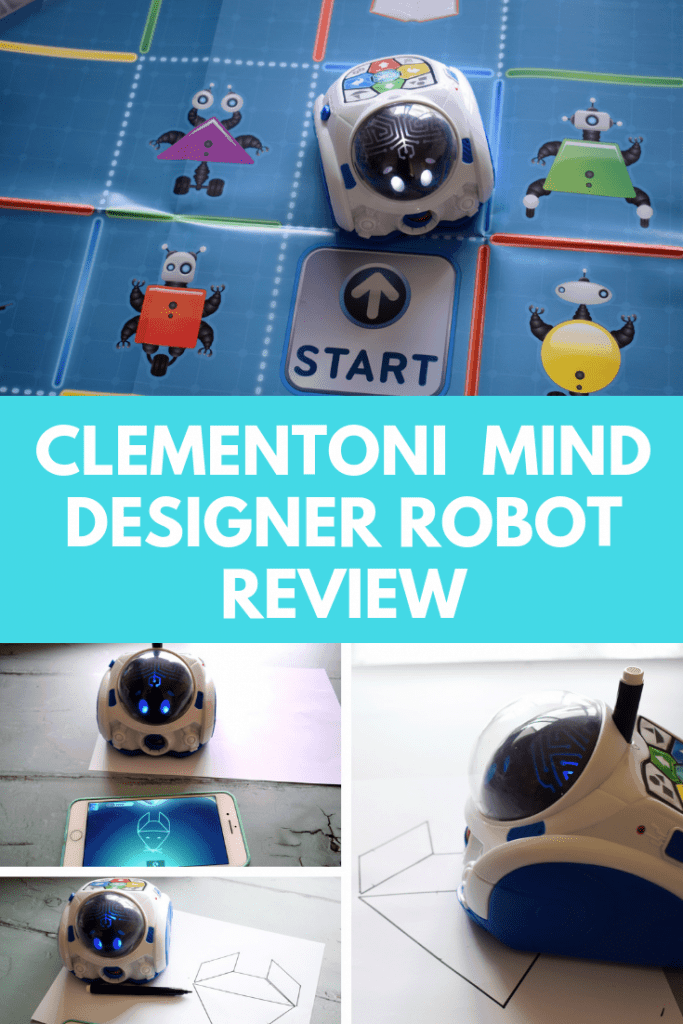 ---
Clementoni have a range of other STEM Toys such as this Science in the Laboratory set where you can perform over 150 experiments.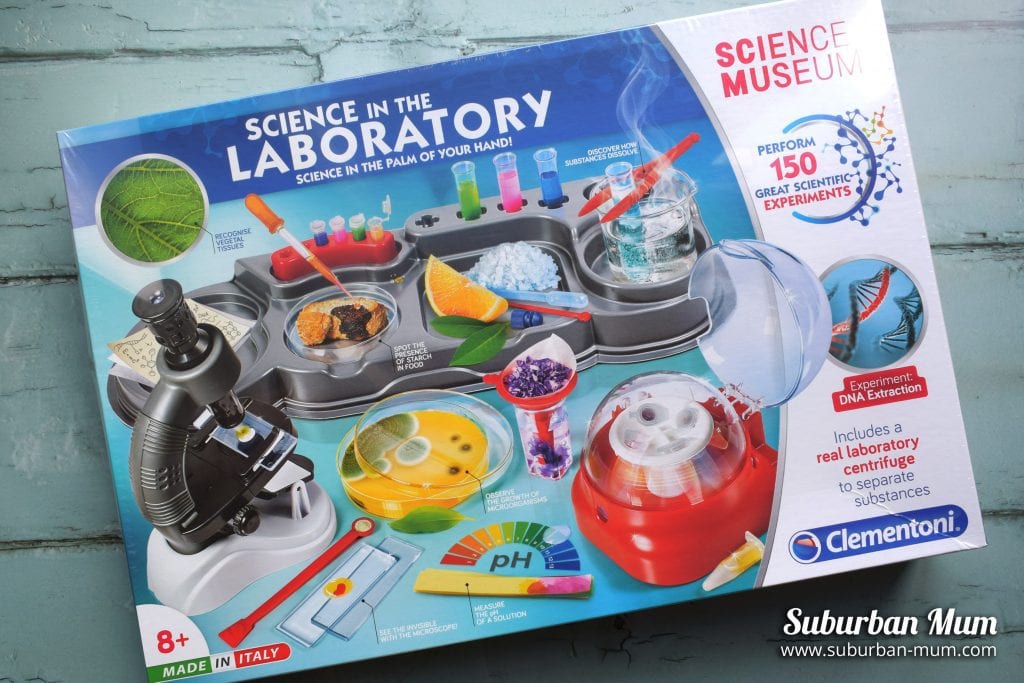 [amazon asin=B07BRWT98V&template=iframe image][amazon asin=B07CKVJHR8&template=iframe image]
*We were sent the Clementoni Science Museum Mind Designer Robot for the purpose of review.
You might also like: