When you become a parent, you quickly learn just how much your kids need to eat. They are constantly growing, so it makes sense. This may mean that you find yourself ending up spending a fair amount of your time in the kitchen area of your home preparing their grub, so you will want to get things in this part of your house as organised as possible.
Your home kitchen space might not be the largest, and space could be at a premium. However, fear not; we have come up with these clever space-saving kitchen storage ideas to help put your mind at ease.
Re-use glass jars to limit space occupied by packaging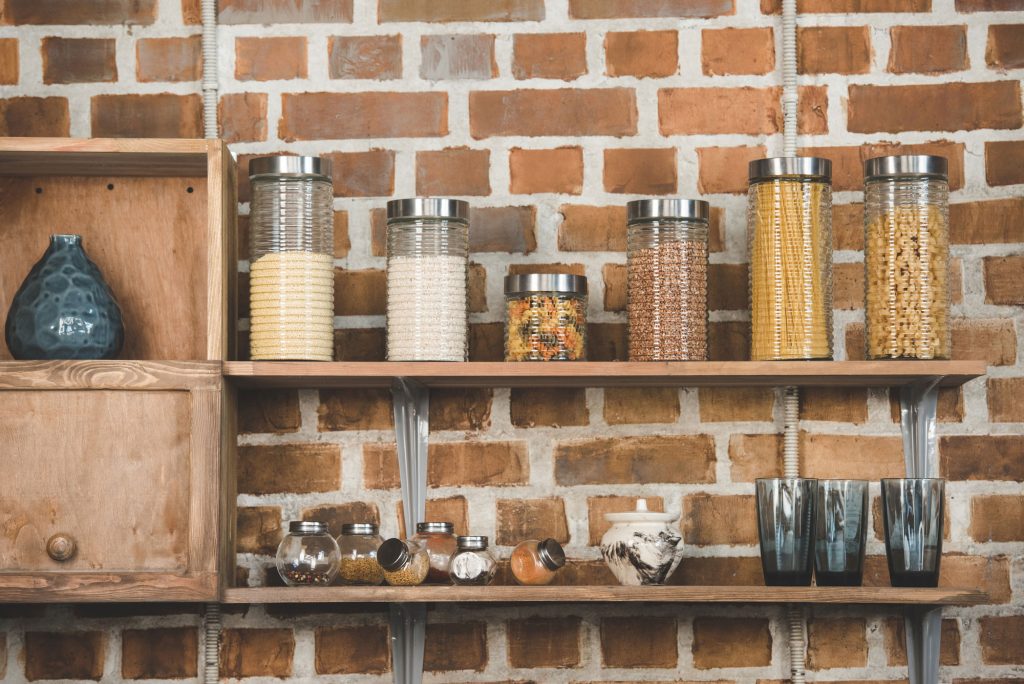 Be smarter with your kitchen storage and reuse glass jars and containers as food storage instead of having plastic boxes scattered all over the place and taking up valuable storage space in cupboards and on countertops. For example, you will find that endless cereal boxes will take up a lot of kitchen space in no time.
In addition, transparent storage in jars will mean you can easily see exactly what is stored in there, of course, they can house any food that can be kept at room temperature, not just breakfast cereal! That way, your kids can still see what they are looking for when they go into the kitchen.
Multi-tiered pull-out drawers
Ideally, you might wish you could have lovely tall kitchen cabinets to use, but if you have a kitchen with a lower ceiling, this could be impractical and unfeasible. One solution is to install multi-tiered pull-out drawers that fit neatly under your countertops. You can get smaller-sized drawers which aren't overly cumbersome and won't take up too much space.
Portable kitchen storage
There are advantages to portable kitchen storage solutions when you have limited space, such as kitchen carts on wheels. This can be useful if you don't have an open-plan kitchen diner and your kids eat their food in a different room of the house.
You'd be amazed at how amazing portable kitchen trolley carts are these days, with some having drawers and wine racks. The more inventive kitchen storage ideas, the better when you have hungry young ones to feed. It could be a great purchase that saves you from needlessly using up a lot of your all-important spare kitchen space.
Get a hanging drying rack for your crockery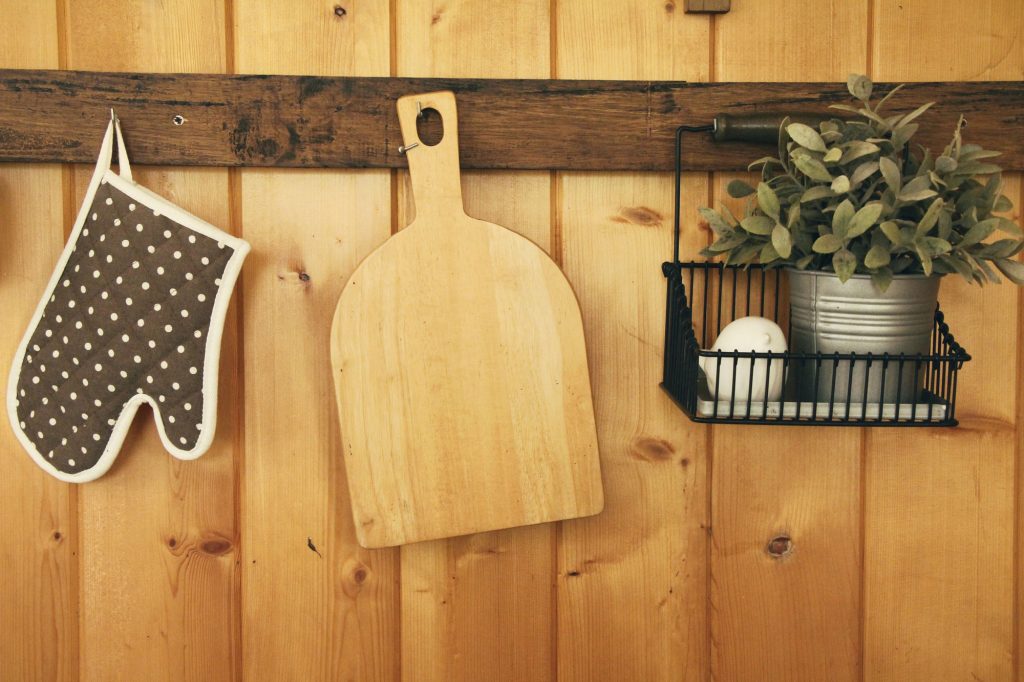 Drying racks can take up a lot of surface space in your kitchen and cause other items around the place to get wet. So, another clever space-saving kitchen storage idea is to install a hanging drying rack for your crockery; remember to put a water-resistant mat underneath to catch all the falling droplets.
Small wire storage baskets
Need somewhere to store your tea and coffee jars, olive oil, herbs, spices and so on? Well, a neat option is to get small wire storage baskets and put them on your countertops so you have easy access to them.
Fridge drawer organisers
Is the fridge used heavily in your household and takes up a prime place in your kitchen? When you have your kids constantly going in and out of your fridge, things can get a little bit hectic and disorganised in there. So, take control and optimise your fridge's storage by getting drawer organisers that neatly divide your food into different sections.
Hire a self storage unit
It may be that there simply isn't enough space in your kitchen to store larger kitchenware items such as blenders, bread maker machines, salad bowls, microwaves, wok pans, and so on. However, at the same time, you may not want to throw these great kitchen items away entirely; you may need them in the future, or one of your kids could need them when they fly the nest and have a kitchen space to use at their own place.
A sensible solution to your kitchen storage headaches is to hire a self-storage unit from a provider like Currie Easy Self Storage which prioritises security with a 24/7 CCTV monitoring system in place and is home to personal and business storage units up to 500 sq ft in size.
Renting a self storage unit will leave you safe in the knowledge that your treasured kitchen gadgets are stored away safe and sound. Many storage facilities offer you 24-hour access to your belongings, which means that you can pick your things up as and when you need them.