If you have lived in your home for a long time and are the owner, you may be considering your options regarding moving. Often, people move every few years, as their house's value increases alongside their salaries, helping them move to a bigger home each time. Part of this process regularly involves trying their best to increase the value of their home.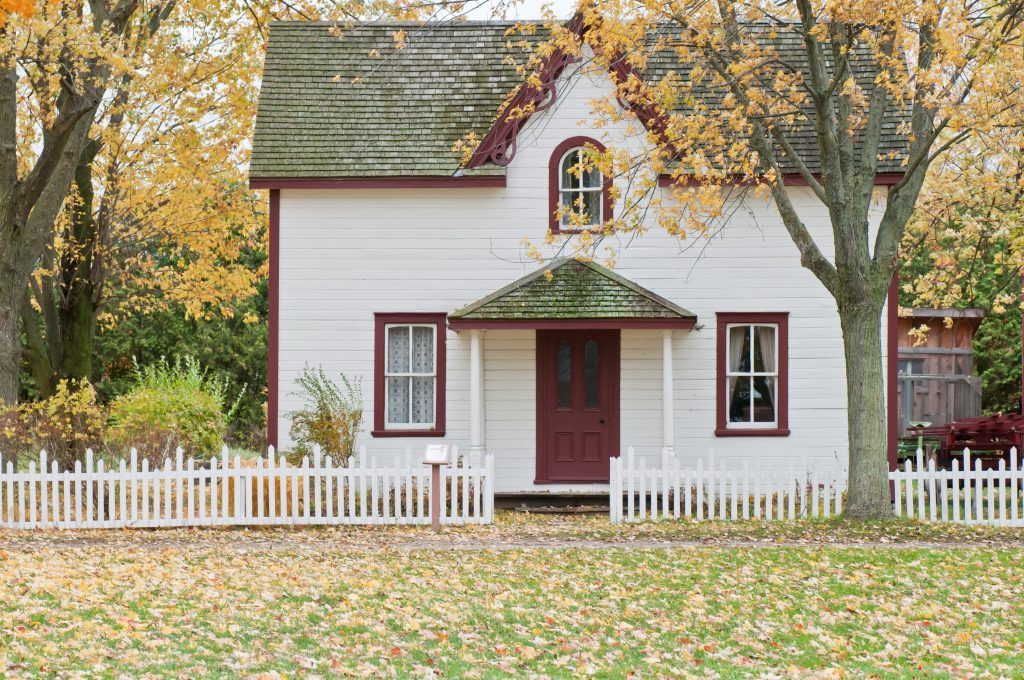 There are many ways to add value to a home. Some people opt for expensive extensions or loft conversions, for example. These take a lot of money, time, and expertise to complete. If you're looking to add some value to your house more simply and easily, there are a few easy upgrades you could consider. Read on to find out more.
Reface your exterior
One of the first things people will notice when they visit your home is the exterior and, as we all know, first impressions count! You want your home to have outstanding curb appeal from the off. There are a few different ways you can do this. The first, and easiest, is to simply repaint where needed and clean up any brickwork. A jet washer will do the trick just fine, which you can hire from any hardware store.
If you want to put a bit more effort in and spend a little more, you could reface your exterior. A stone veneer, for example, wouldn't cost too much money for the average mid-sized home. However, doing this could make your home stand out from the pack, giving it far more curb appeal and therefore boosting its value.
Consider an awning
Sticking with the exterior, there is also plenty to be said for awnings. Awnings come in all sizes and designs, meaning any of the good awning companies will be able to find something suitable for your home. Reach out to a local company and ask for a home visit. They will assess your space and offer you a variety of awning ideas.
Awnings are a great way to add a bit of shade to a patio or garden, or simply up the curb appeal of your home with a beautiful shade. They are especially great as an addition to your external entertaining areas. Some awnings are fixed while others are retractable. Either will add value to your home, with people loving the addition.
Finish the basement
In many parts of the US, basements are a common feature of homes. Unfortunately, it's also extremely common for them to be neglected spaces full of junk and unused personal items. This can be off-putting to buyers, who like to see a home that's ready to move into, rather than something that needs a lot of work.
Now, if your basement is a real mess, this may not be an "easy" fix, but, you may still find it's worth it. At the very least, you should empty the room of junk and clean it up. If you have a bit of spare cash, give it a lick of paint and turn it into a functioning room, whether that's a wine cellar, spare bedroom, or exercise room. This will show potential buyers how great the basement can be, helping add value to your home.
Make it energy efficient
These days, more and more people are concerned about their energy use and knowing where their energy comes from. Solar panels are less expensive than you may think and can quickly add value to a home. Potential buyers will see that they can save lots of money on energy bills thanks to the solar panels, meaning they may be willing to pay a little more for the home.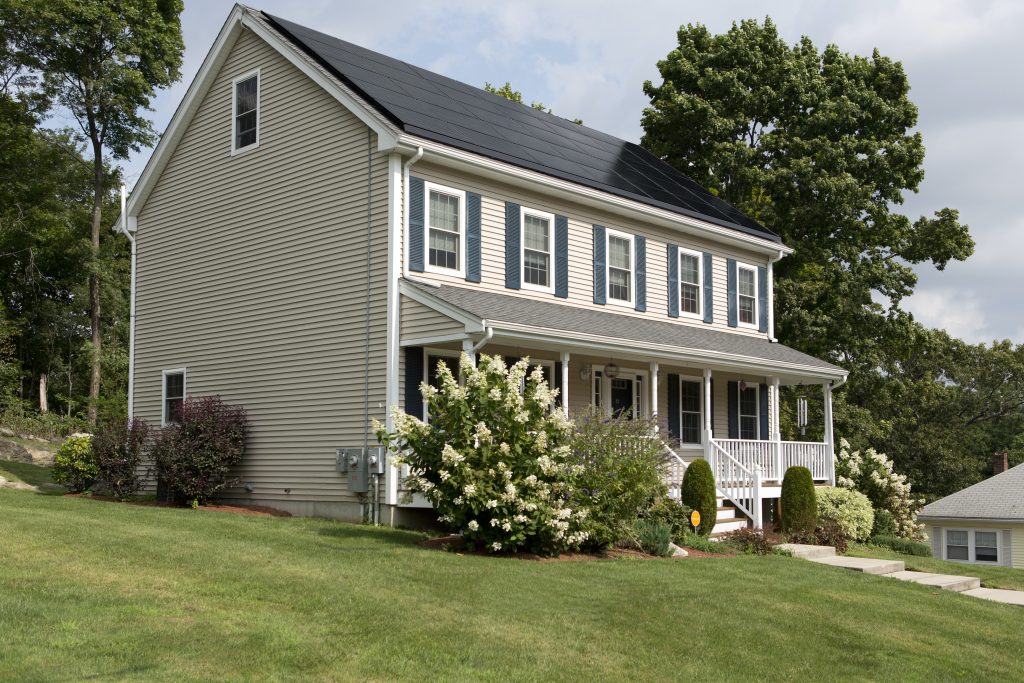 For an even simpler way to make your home energy efficient, look into energy-based gadgets to place in the home. Smart meters and energy-efficient bulbs are some very simple ways of making a house look and feel efficient while making it seem far more modern at the same time.
Open up the floorplan
Depending on the size and shape of your home, you may be able to add a huge amount of space by knocking out a wall or two. Before you attempt this, have a construction worker or surveyor come to your home and check which walls are load-bearing and which aren't. Then, you can decide if or where you may be able to open up the floorplan a little.
For example, many homes have enclosed kitchens and separate dining areas. Instead, you could knock down any dividing walls and create an open-plan kitchen diner. The same can be said for linking the lounge with the dining room. If any of these are appropriate for your current house's floorplan, you can add serious value as people love spacious homes.
Garden tidy
Back to more simple and cheap ways of making an impact – with the garden. No matter the size of your backyard or front garden area, there are probably a few simple ways you can make it look super appealing. Mow the lawn, pull any weeds, plant some fresh flowers or shrubs, and add some nice patio furniture. These tasks aren't too expensive and can all be done without the help of professional gardeners, meaning you can add value without spending much at all!
Upgrade your decoration
And, finally, one of the other easy tasks – give your decor a quick facelift! You don't need to redecorate the entire home or spend thousands on the flooring if it's not too bad, but you do want to make your home look as ready-to-go as possible. If that means half the home needs a lick of paint or some new wallpaper, so be it! Go for neutral colours throughout. This is a simple and easy way to make your home look far more attractive to buyers, as they can picture themselves moving in and putting their mark on your space.
With these simple, cost-effective methods, you can quickly add some value to your home, making it easier to sell. Boosting value doesn't need to be expensive – just think about what people's first impressions will be when they view your home. Get in that mindset and you'll quickly make these upgrades work.