The boys were recently sent two Crate Creatures Surprise KaBOOM boxes to review and just from first glance; they were rather intrigued. The creatures are contained in a crate like box with a plunger on top. The idea is that you push the plunger to detonate the KaBOOM box and see your creature explode out.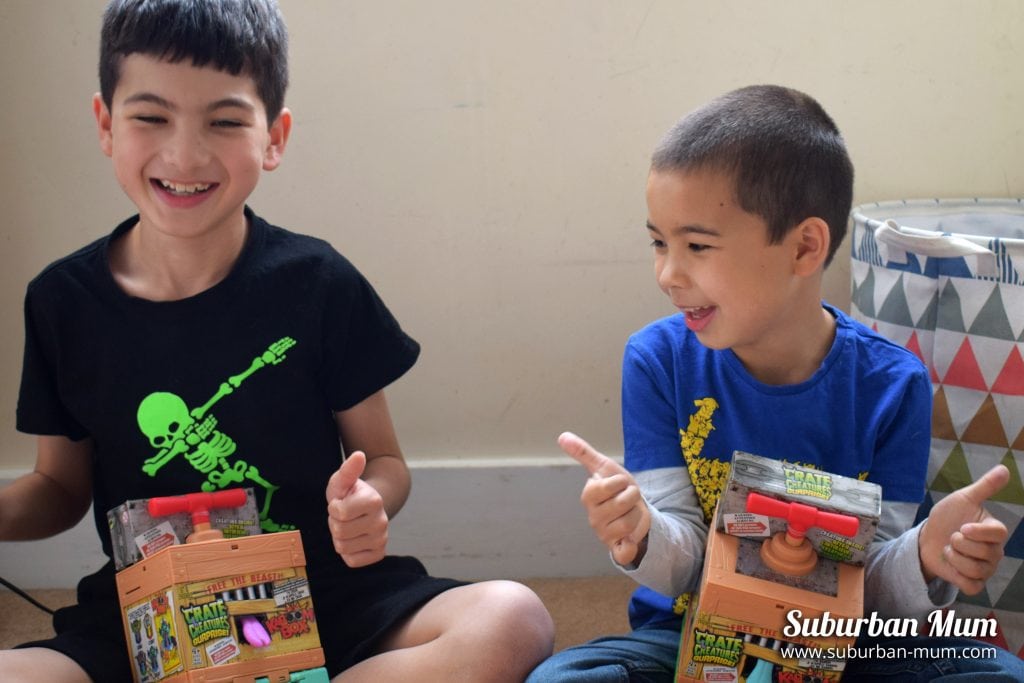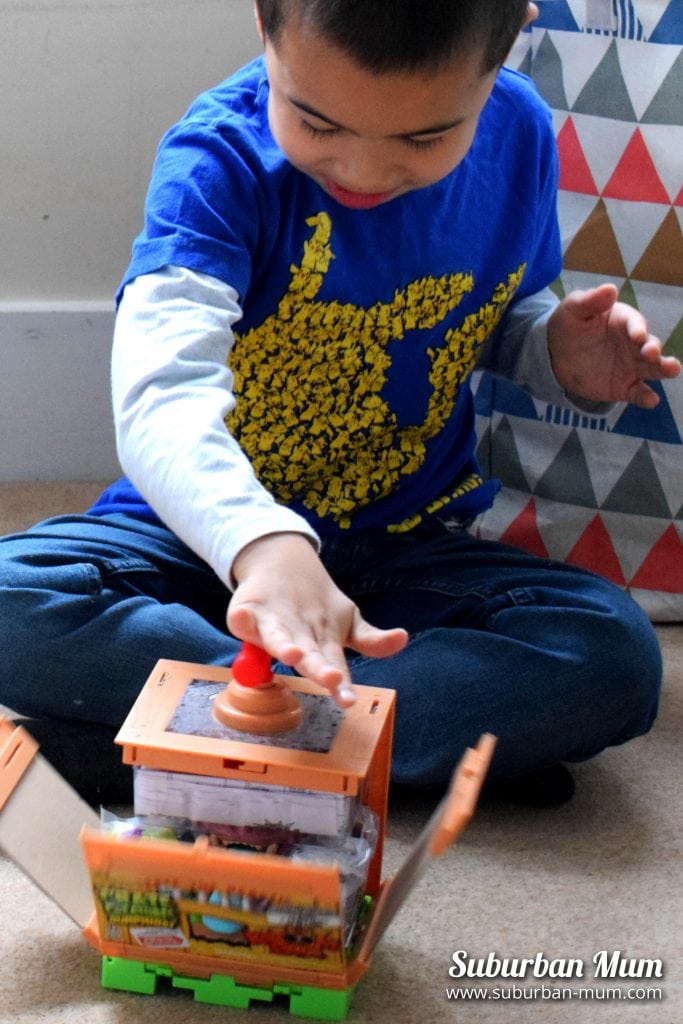 Overall, there are four creatures to collect; each of them has removable parts such as their legs and arms, and they make funny noises when you click them into place. You can also pull on their tongues too.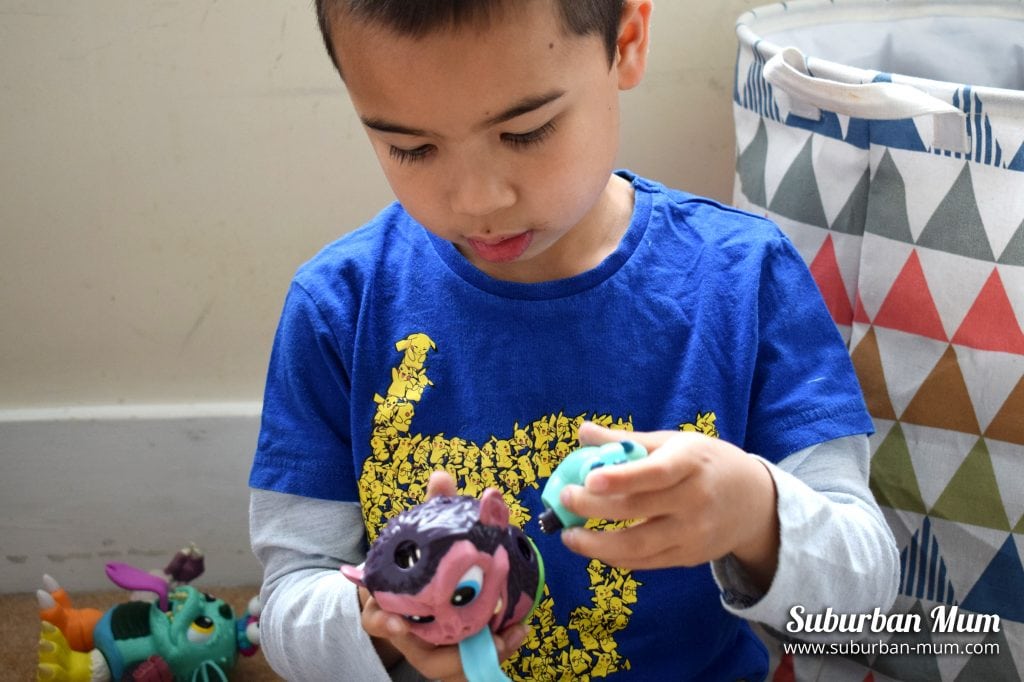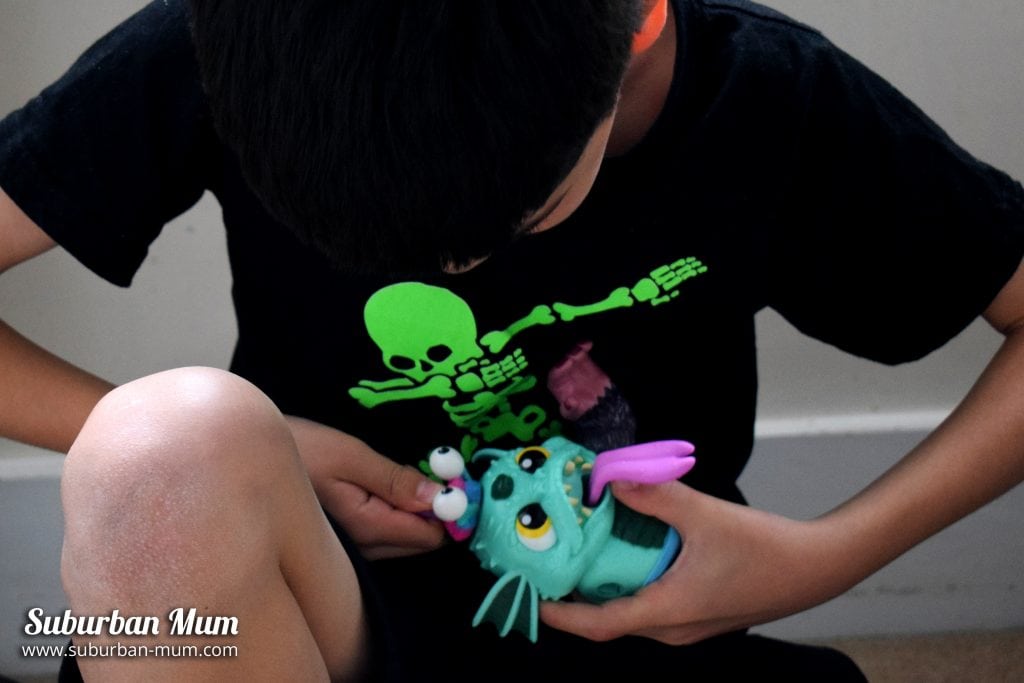 The parts are made of brightly coloured solid plastic which you can mix and match with other Crate Creature KaBOOM box creatures, giving them a unique look. The crate is also made out of sturdy plastic so when not in use, you can store the creatures back in their boxes.
The boys had fun attempting to blast their creatures out of the crate and comparing the differences between the monsters. The creatures make lots of funny and gross noises such as farting, burping and blowing raspberries which of course the boys found absolutely hilarious!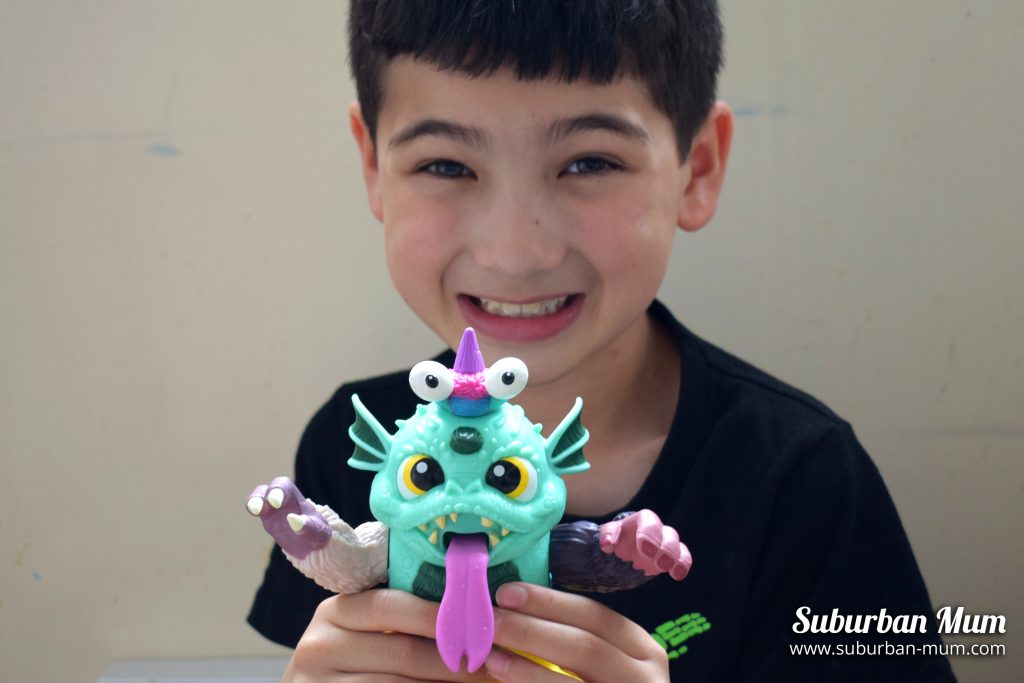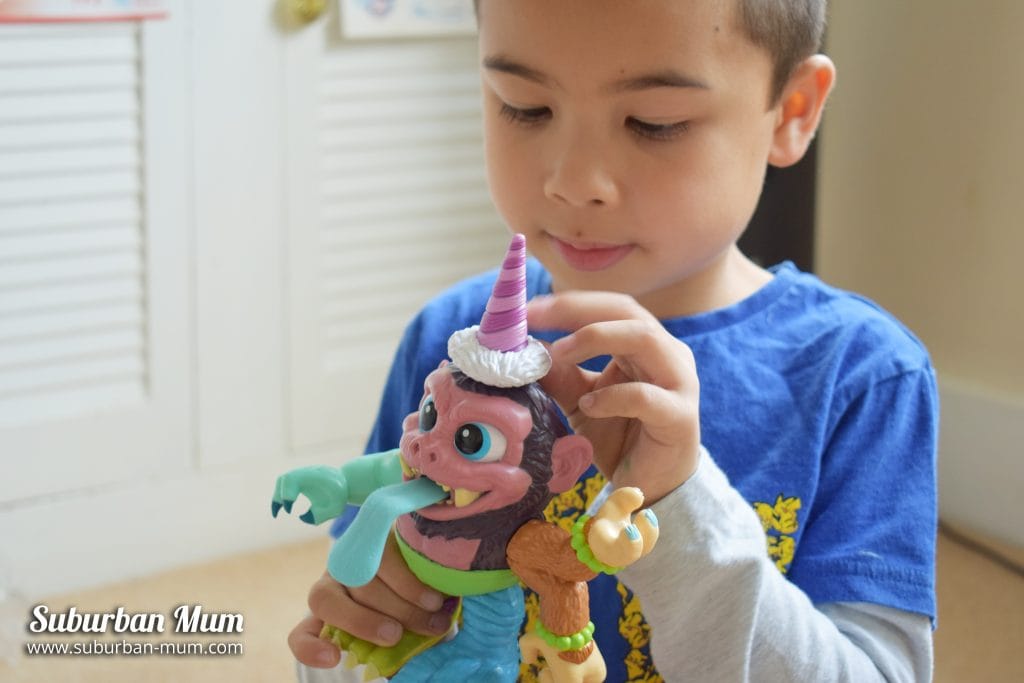 Overall, the boys have really enjoyed playing with their Crate Creatures – they've had lots of fun mixing the body parts up and have asked to add to their collection.
Crate Creatures Surprise KaBOOM box are from £22.99 and available from Amazon
*We were sent the Crate Creatures Surprise KaBOOM Box for the purpose of this review.