I think it's fair to say that compared to last year, the weather has been a bit rubbish over the summer. I've not been able to keep up with the weather changes as on a daily basis it can go from being cloudy and overcast, to sunny and then the rain will come. It's madness!
One thing we know all too well living here in the UK is that you have to be prepared for the ever-changing weather and for us, that means having a waterproof jacket "just incase"
We were very kindly gifted some Dare2B kids waterproof jackets to try out and it was perfect timing for this weather.
If you've not heard of Dare2B before, they are a sportswear company that specialises in activewear for running, cycling, and other activities. They have a great kid's collection from jackets and coats, footwear to hoodies and sweatshirts and more.
The boys both have the Lead II Hooded Waterproof jacket. My eldest has the Ebony Grey version and my youngest has the Nightfall Blue Dark Denim. They both chose the colour themselves opting not to match for once! There are a selection of other colours to choose from over on the Dare2B website.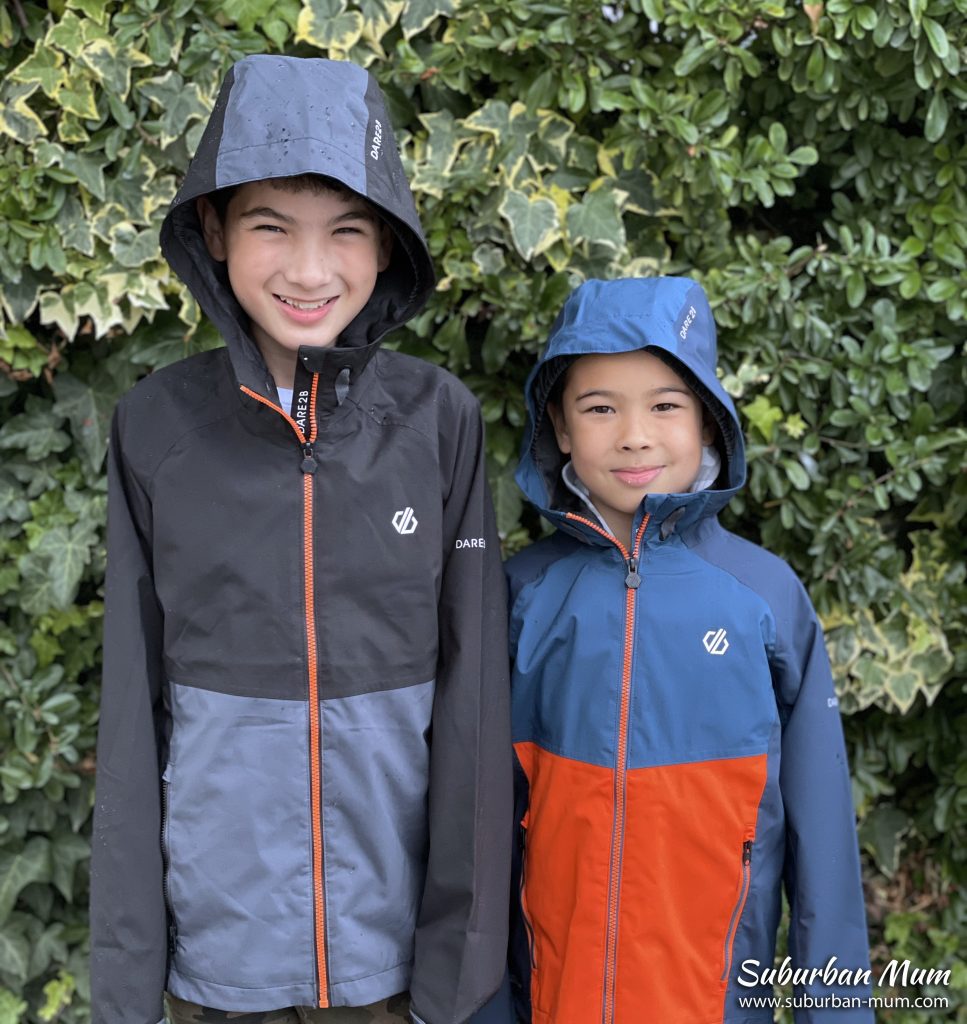 Although he's 11, my eldest is wearing the size 13 jacket and my youngest who's 8 has the age 9-10 so they both have some growing room in them.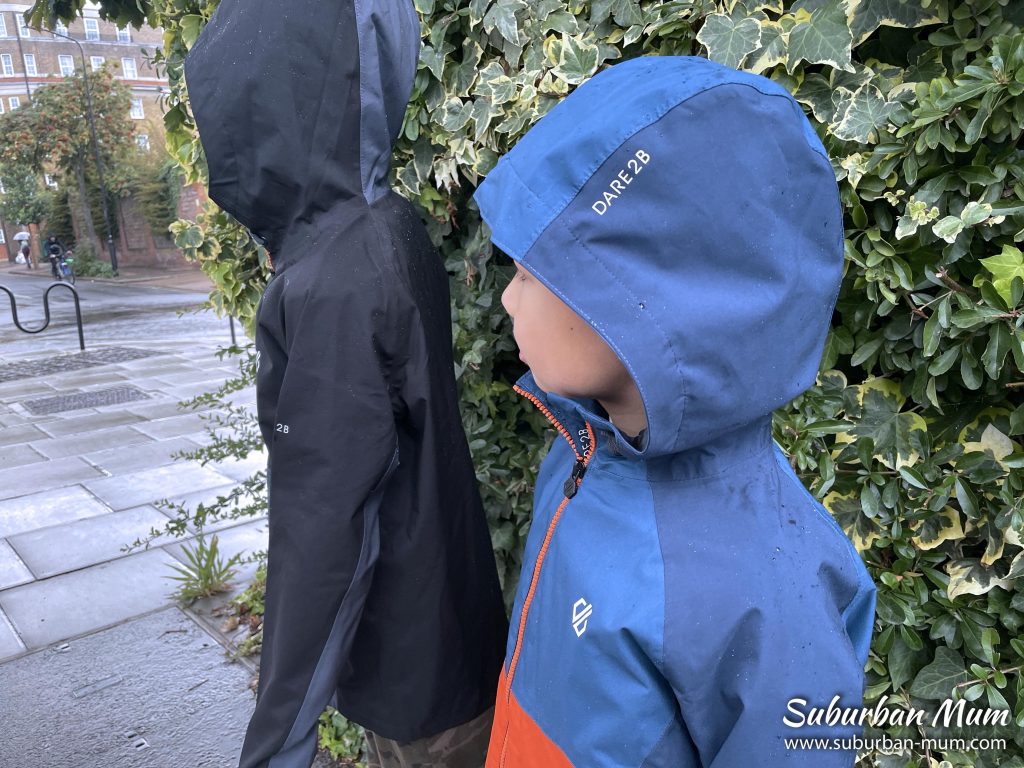 I love that these jackets are nice and lightweight – they can be easily tied around their waist or popped into a rucksack when they're not needed. The jackets are made from a soft stretch-fabric that is breathable as well as being wind and waterproof.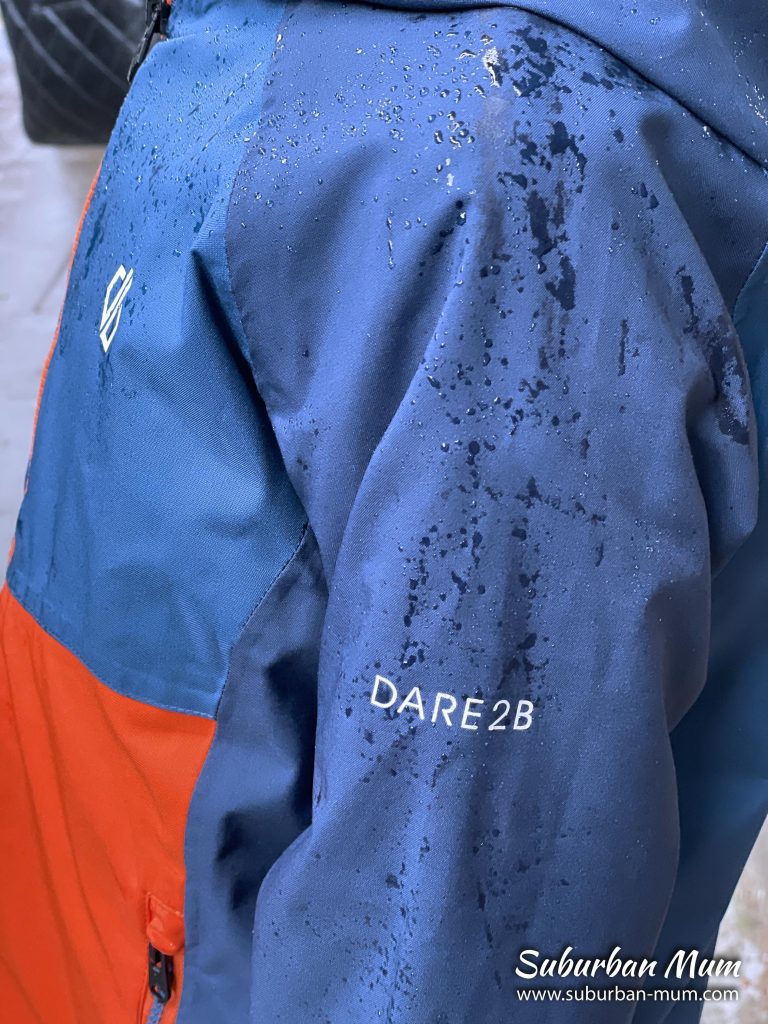 We find them super easy to pack with us on a day out – luckily we remembered to take them on our recent trip to London as they came in handy to keep the boys dry when the heavens opened!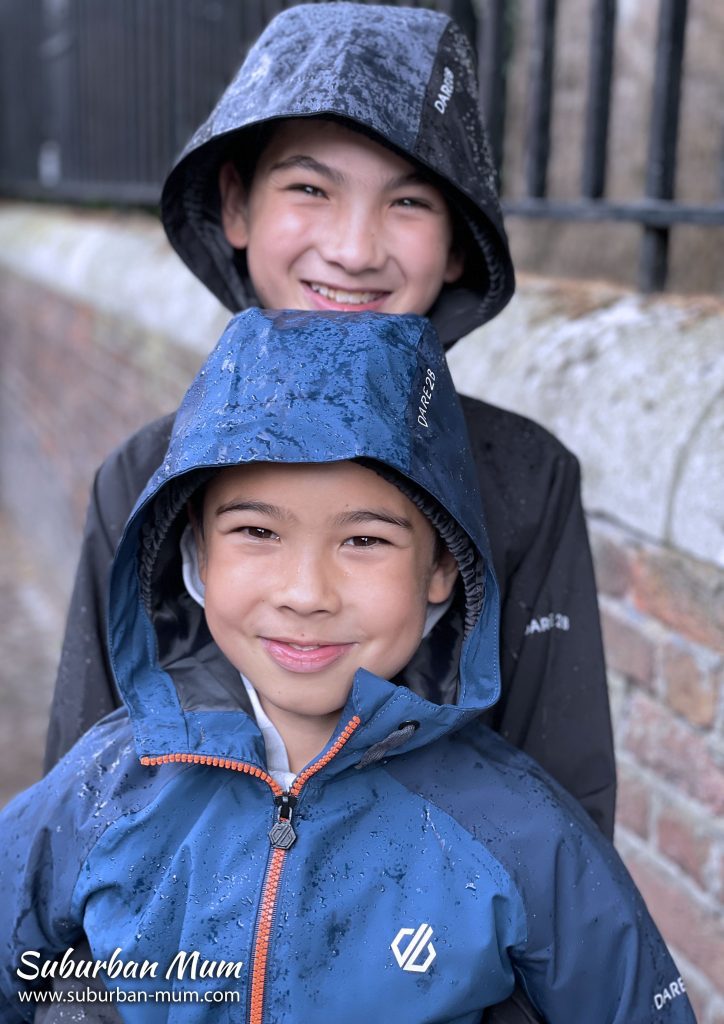 Now the kids are back at school, the jackets are great to have in their bags when the weather turns. They are designed to be worn all-year round so you can layer up accordingly. (a must with the British weather!) The jackets are well made and have two zipped pockets, an elasticated hood, adjustable cuffs and reflective details to improve visibility.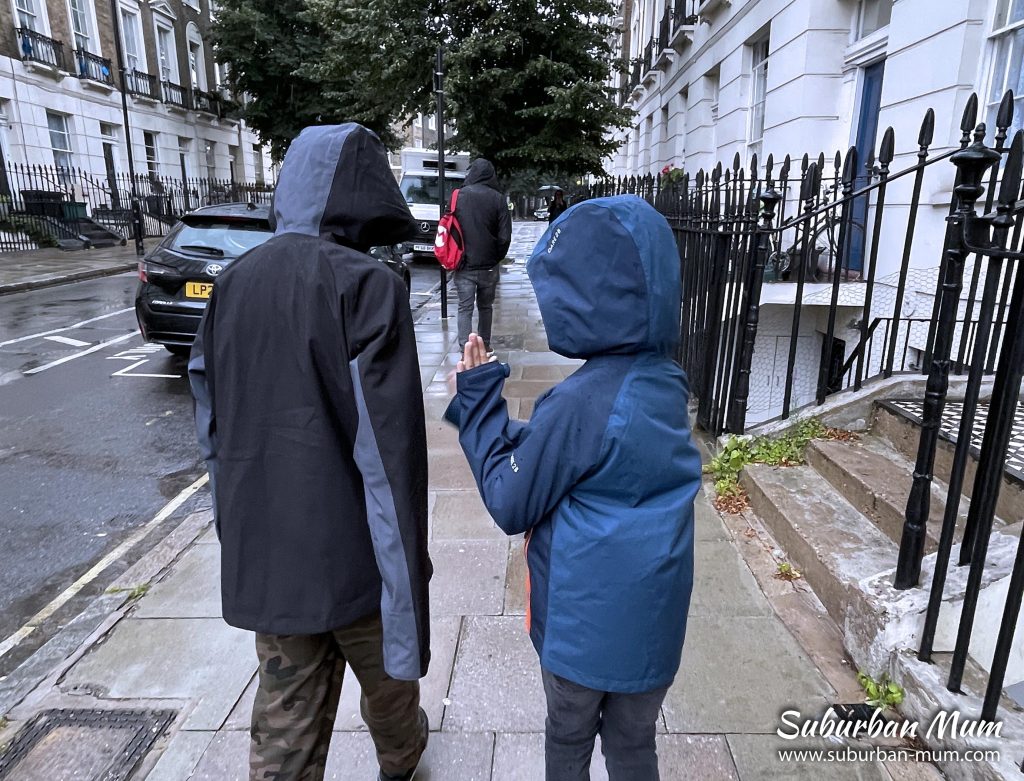 You can see the jackets in more detail and view the full kid's range over on the Dare2B website.
You might also like: