As a family we love nothing more than eating out – it's probably the Asian in me because big family meals are what my family do best. However, when an email landed in my inbox inviting me to try out the Lobsterfest menu at Belgo I knew this one was going to be for Mr H and I only.
My sister very kindly offered to look after the boys so that we could have a long overdue date night.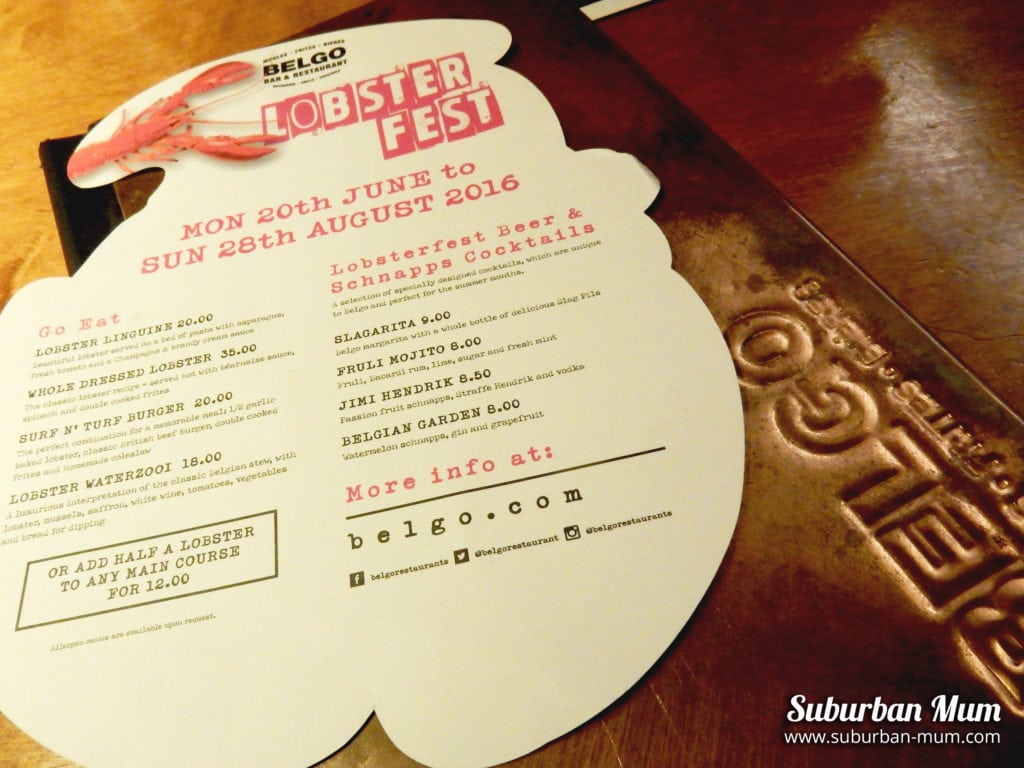 For those of you that are not familiar with Belgo they are a small chain of restaurants that are dotted in and around London and serve Belgian food and beer. They are also well known for their moules frites.
Belgo have been hosting Lobsterfest annually for the last 11 years and this year four specially created lobster dishes have been put together alongside four beer and schnapps cocktails which are exclusive to Belgo.
We visited the Centraal restaurant a couple of Saturday's ago and being a huge seafood fan I was really looking forward to trying out the Lobsterfest menu.
The restaurant was packed out (it was a Saturday night after all) with music playing there was a good "weekend" vibe which I have not experienced in a long time.
We started off with some Shredded Duck and Cheesy Beer Croquettes which were surprisingly filling. I love the beer chutney that it came with as it really gave the flavour of the croquettes more depth.
For our mains, there was no hesitation – I knew I just had to go for the Whole Dressed Lobster and Mr H went for the Lobster Linguine.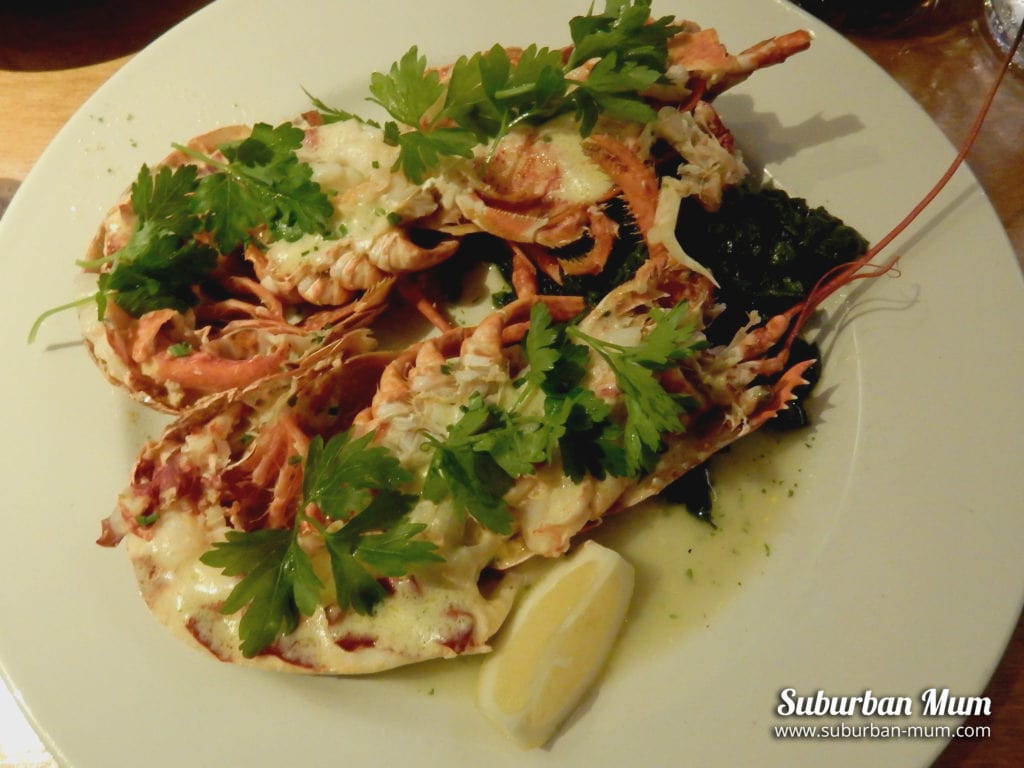 The dressed lobster was perfectly cooked and delicious. It was in a creamy béarnaise sauce alongside spinach and fries. However, I was a little disappointed that they there were no lobster claws. To me, the claws are the best part of the lobster (as well as the meatiest!)
Mr H really enjoyed his linguine and again, the lobster was perfectly cooked (but again no claw)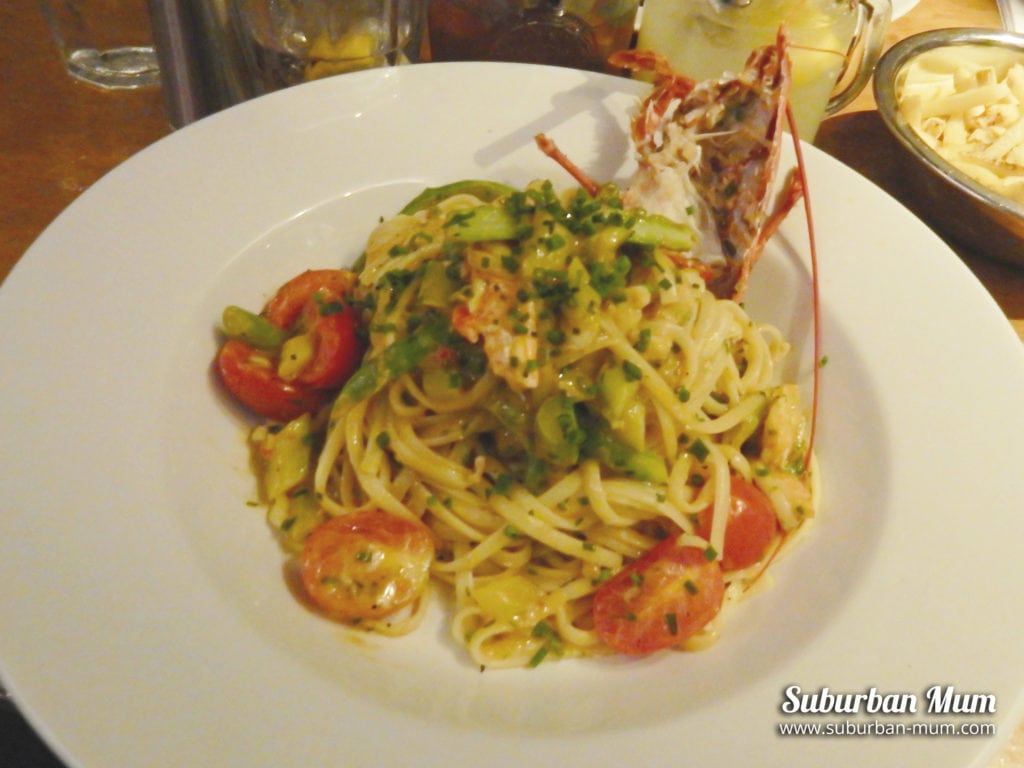 To accompany our mains, we had some cocktails from the Lobsterfest menu. I had a Fruli Mojito (Fruli, Bacardi rum, lime, sugar and fresh mint) and Mr H opted for the Belgian Garden (Watermelon schnapps, gin and grapefruit) both came in some quirky glasses and set us up for the evening!
You'd think that after all that food we'd be stuffed – well we were BUT we just had to try the desserts!
We shared a Belgian waffle with white chocolate sauce and strawberry and clotted cream ice cream. It sounds delicious right? Well… it would have been but unfortunately, I don't think the waffle was cooked enough as it wasn't overly crispy and tasted a bit eggy. It felt a little odd to be tasting egg alongside ice cream but it wasn't bad enough to stop us from polishing it off though and we were extremely full after! (serves us right for being so greedy!)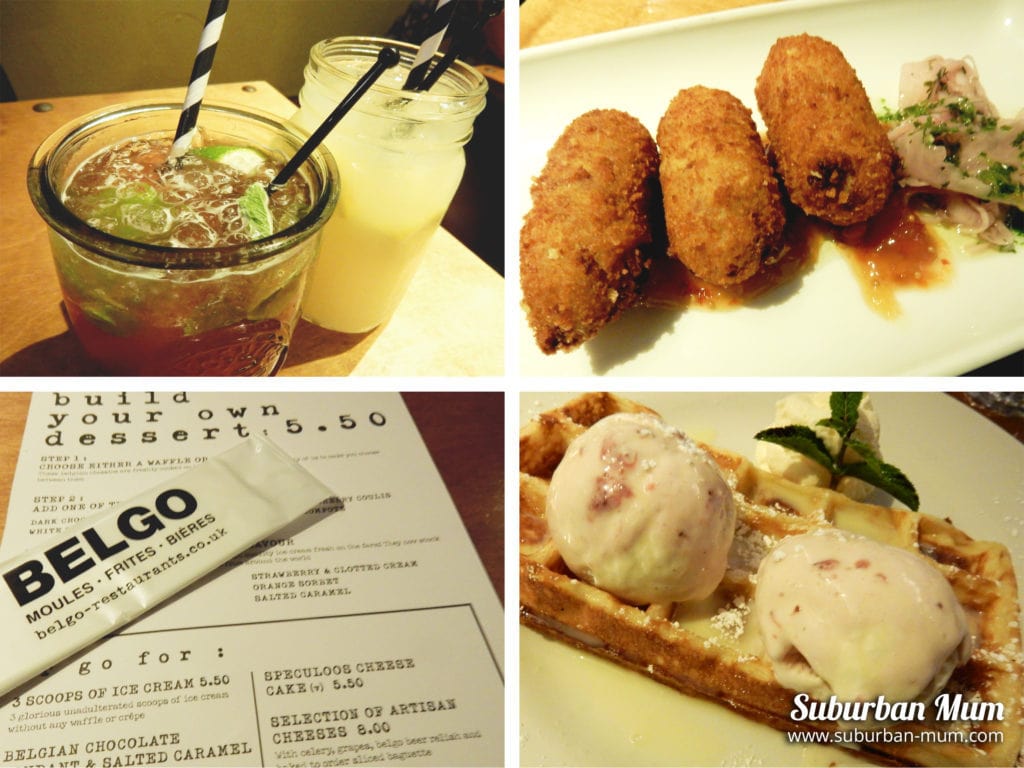 Afterwards, we had a lovely walk around Covent Garden, watched the entertainers there before heading back to a local pub for some more drinks.
It felt like one of those pre-marriage/kids dates, and yes Mr H made sure I got home safely too! 😉
The Lobsterfest menu is available at Belgo until the 28th August.
If you love lobster, you simply must go and try it!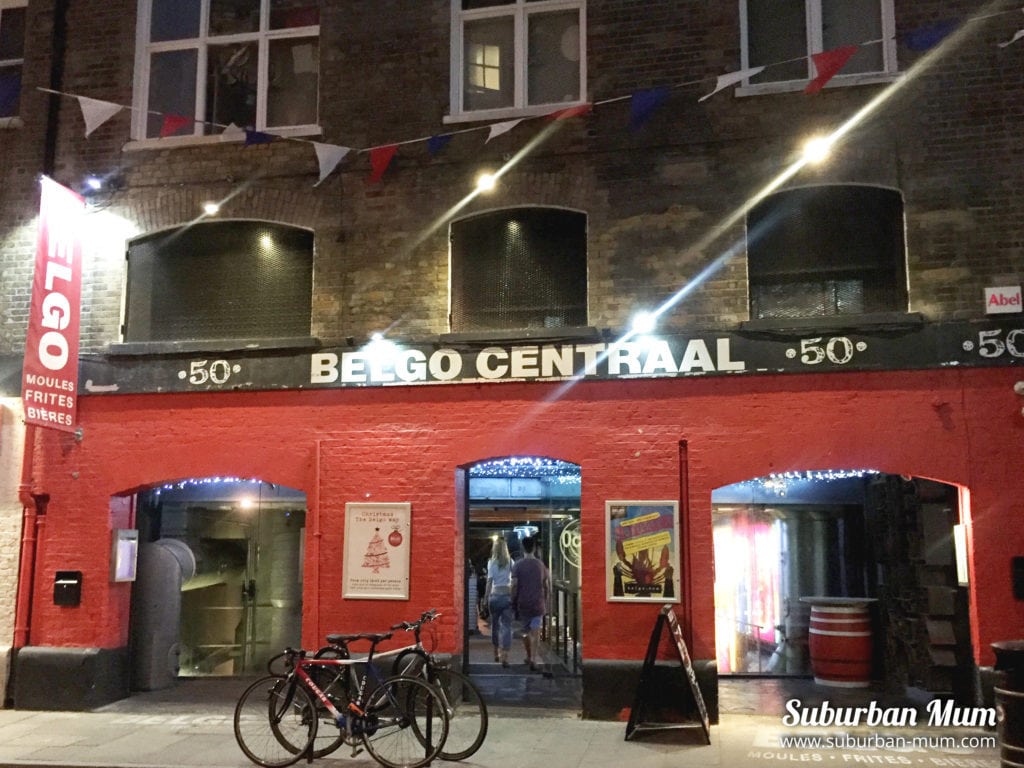 Pin it for later: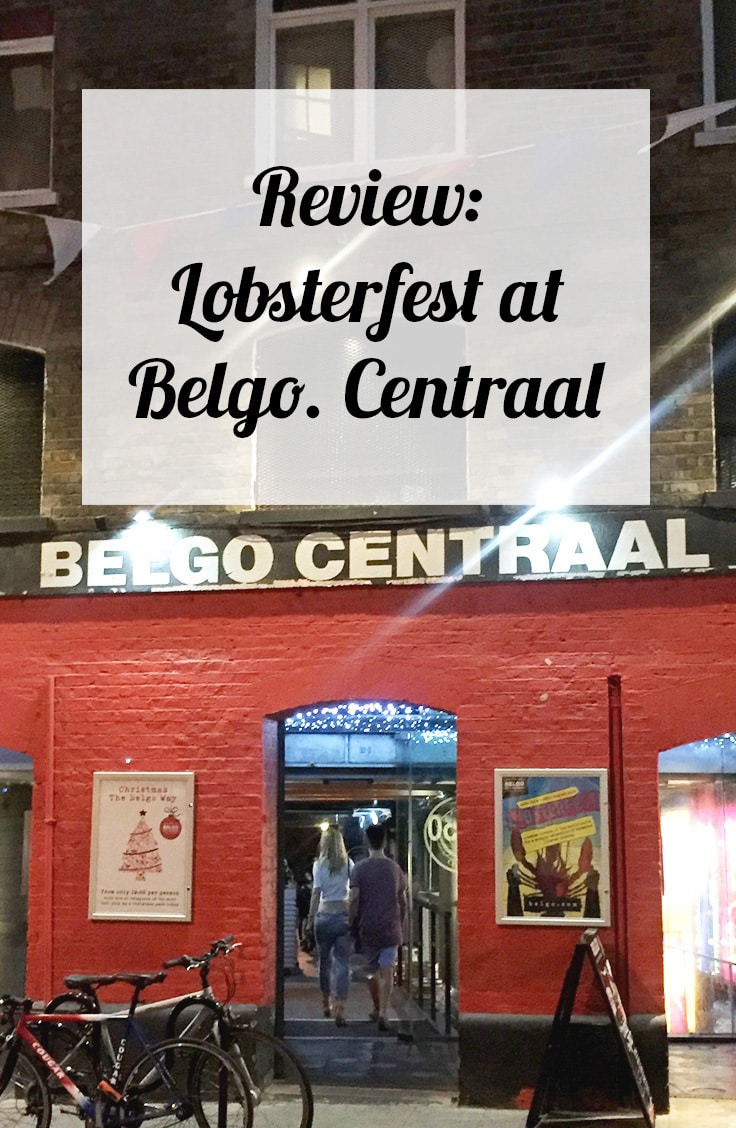 *We were invited to dine at Belgo to try out the Lobsterfest menu in exchange for this review.