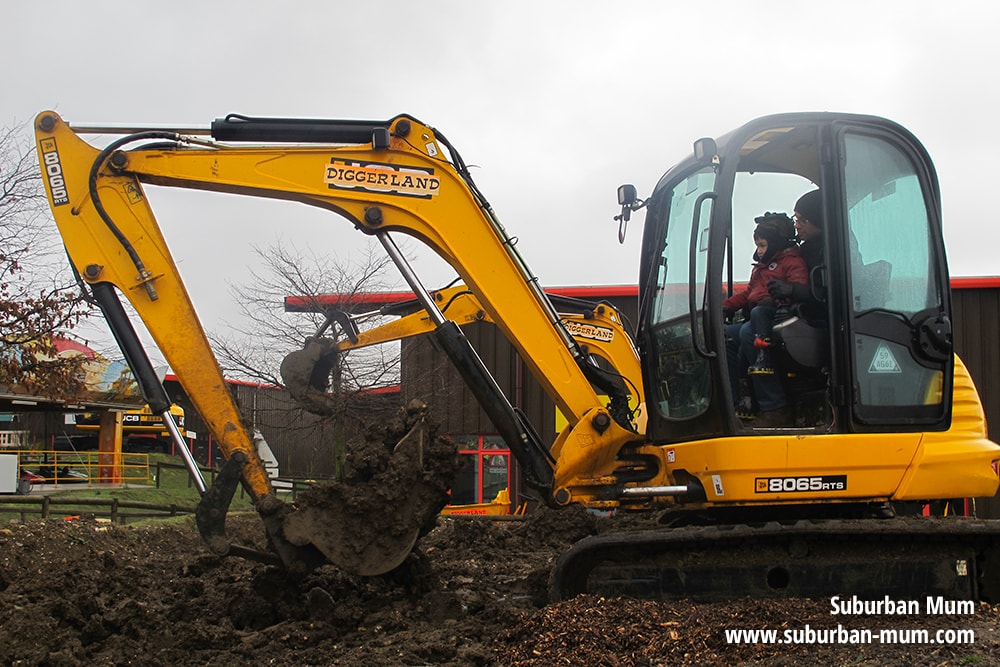 I remember hearing about Diggerland Kent years ago before I had children and wondered back then why on earth people would go to a "digger" based theme park. Two boys later and I can tell you that actually there is nothing better than to spend a day with real-life diggers that they can operate and ride on – come rain or shine.
We visited the Kent site at the end of February at the start of their season, along with some of E's school friends and we all had a blast. We weren't blessed weather-wise as it was cold and wet, but it didn't stop us from enjoying the day.
Having fun at @Diggerland_UK Kent today. Even if it is cold and rainy! pic.twitter.com/O7SK8yXgyE

— Suburban Mum (@suburb4nmum) February 28, 2015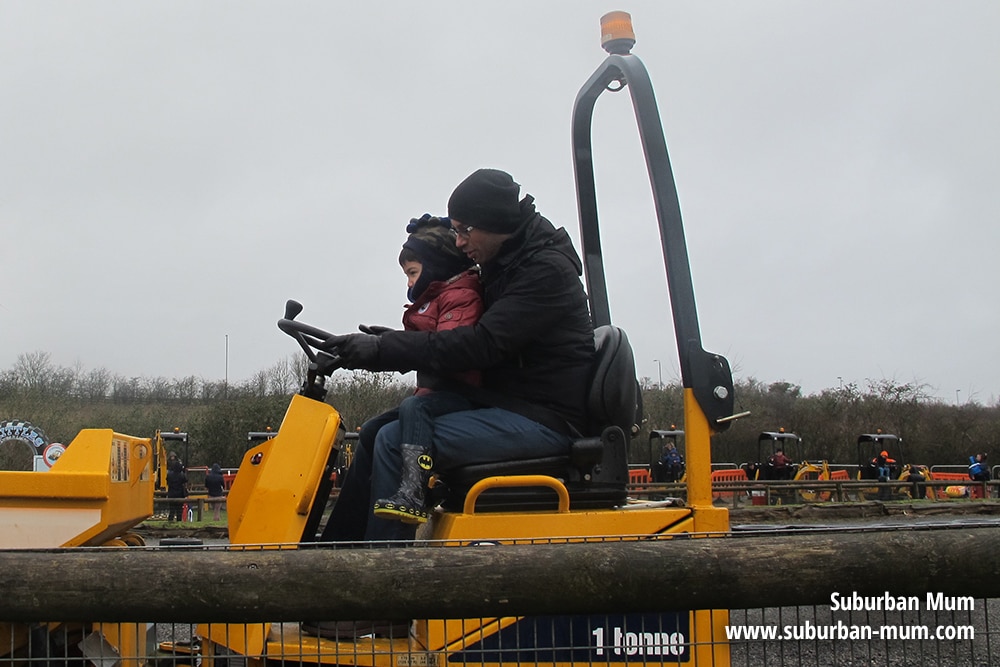 There were a good variety of rides to choose from – E didn't know what to go on first. We didn't have to wait very long for any of them which was fortunate as E (and daddy) were raring to go.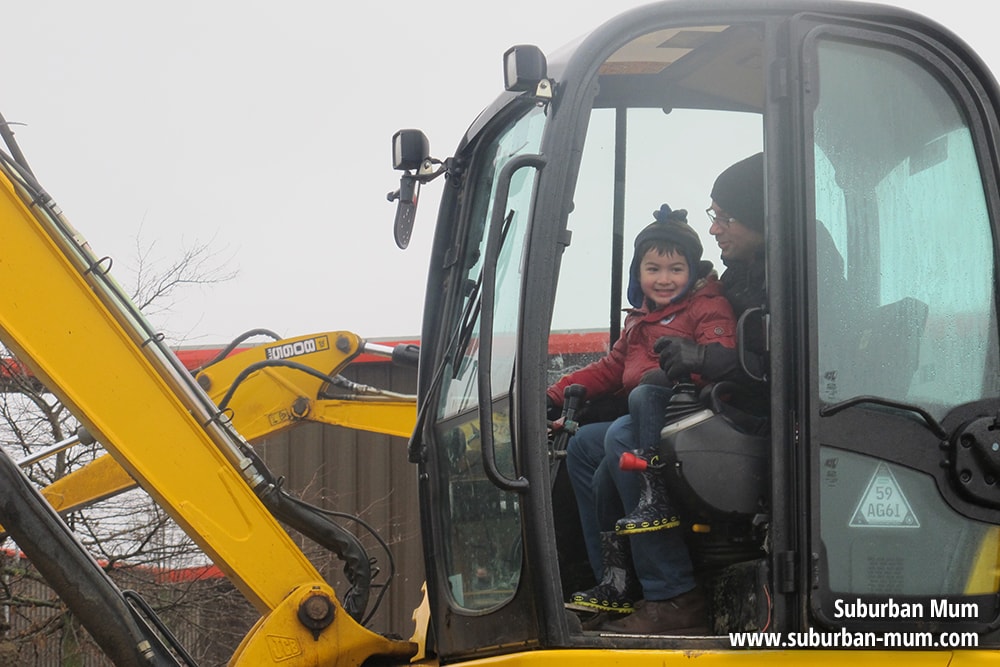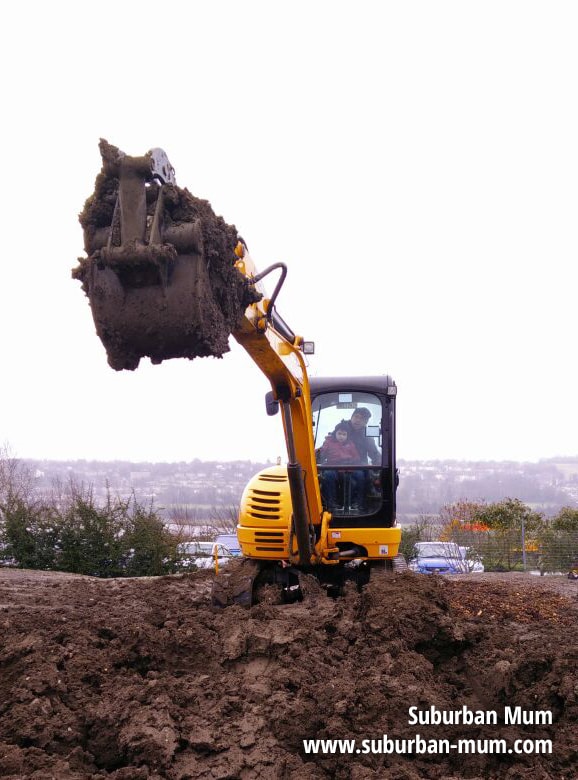 Diggerland is a full day's out worth of fun. We arrived at 10am when it opened and didn't leave until 3pm. If you think diggers are just for boys, I can assure you that girls will have just as much fun. There really is something for everyone. M, who is 2 and under the 90cm, couldn't go on many of the rides but, he was mesmerised just by watching and taking in everything that was going on around him.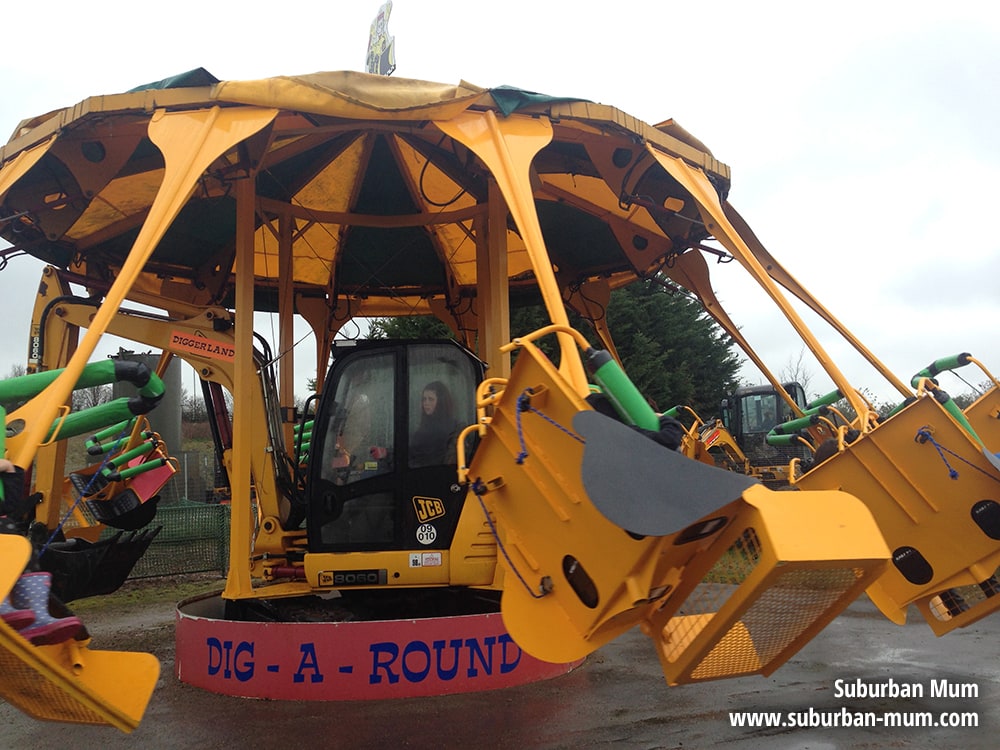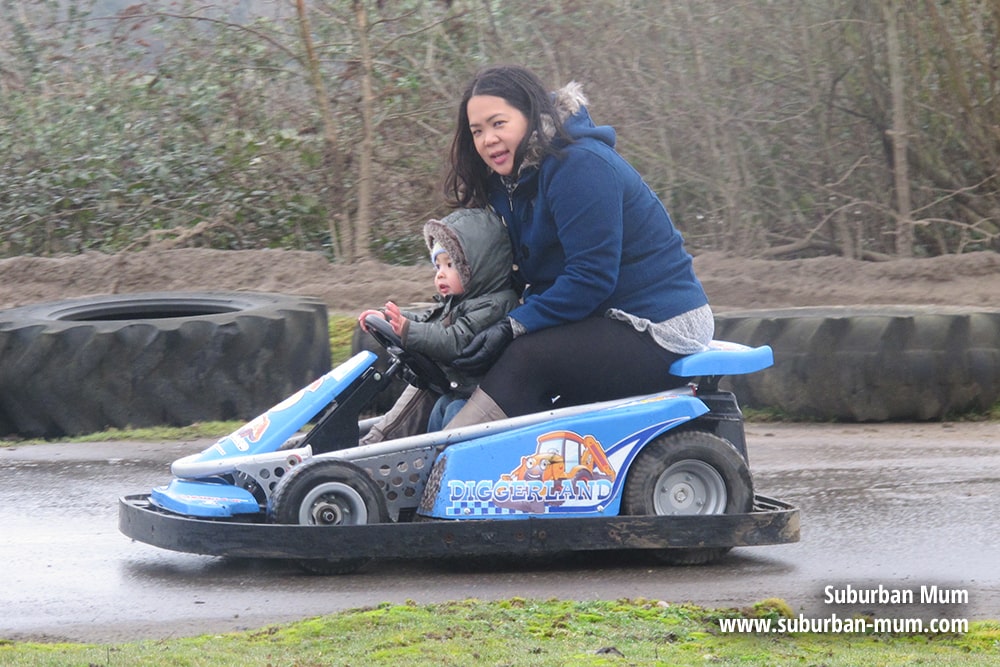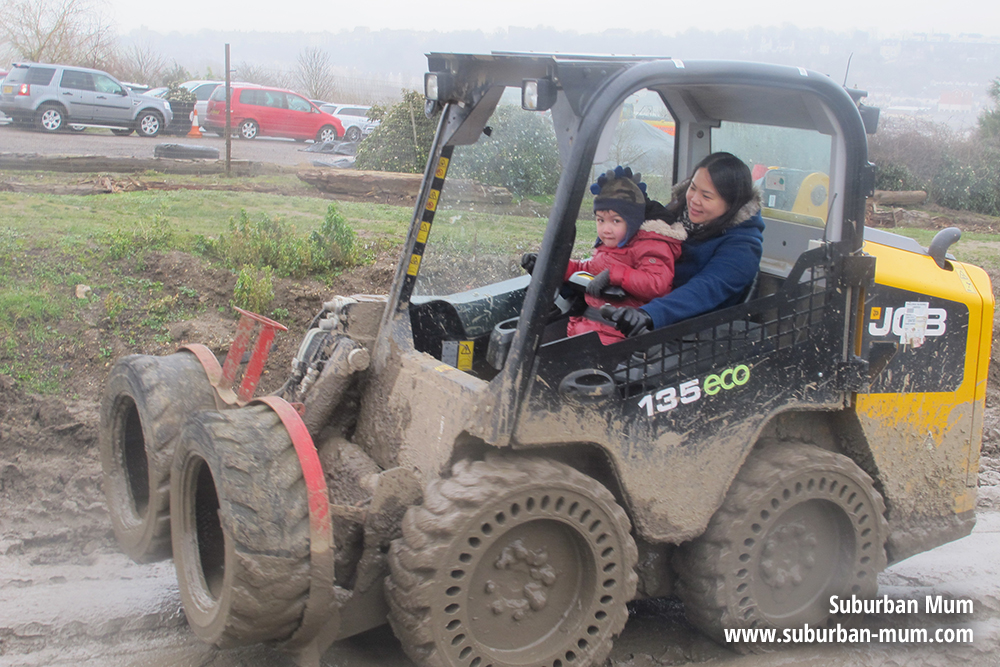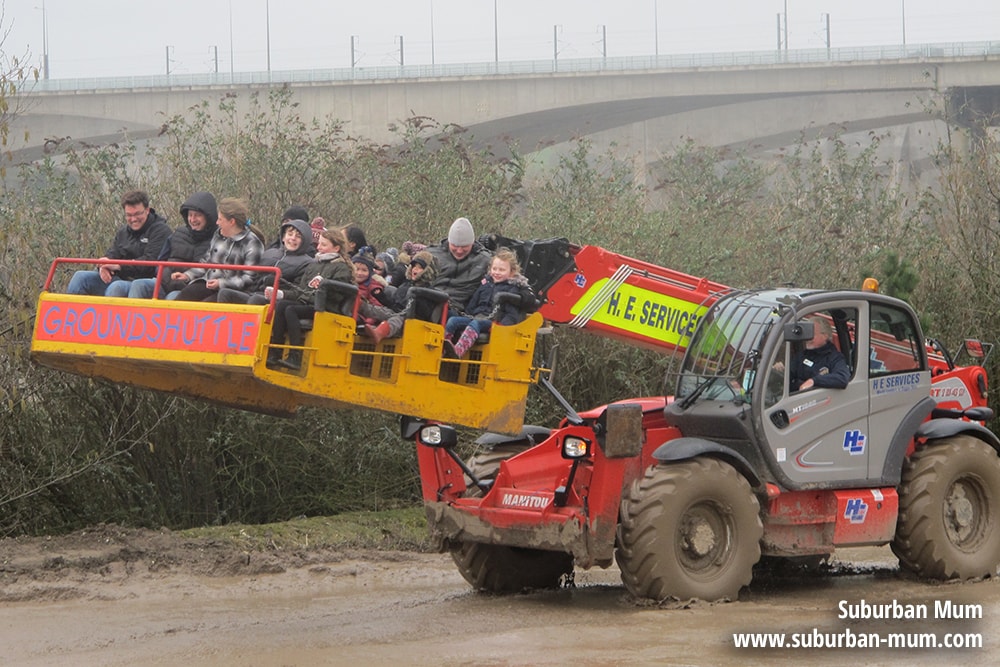 There are four Diggerland sites around the UK – Devon, Yorkshire, Kent and Durham. The theme park is open at weekends from 10am until July (peak season) where it then opens all week.
Facilities
Digg Inn restaurant which serves a good range of reasonably priced hot and cold refreshments
Softplay area (this is great if you have children under 90cm who can't go on many of the machines or rides.)
Gift shop
Cost
Tickets are priced at £19.95 if you pay on the day or £16.99 if you pre-book online. (for adults and children 90cm or over)
Verdict
Overall, we had a great family day out. M was a bit too young to be able to enjoy it fully which is why under 90cm go free, so I would definitely like to come back when he is older so he can enjoy the Diggerland experience properly. Both E and Daddy (and even me) had a huge amount of fun operating the diggers and although it did get a bit cold at times – this did not stop us from having fun. We simply spent some time at the indoor soft play warming up (the boys played while Mr H and I warmed ourselves up with cups of tea and coffee!)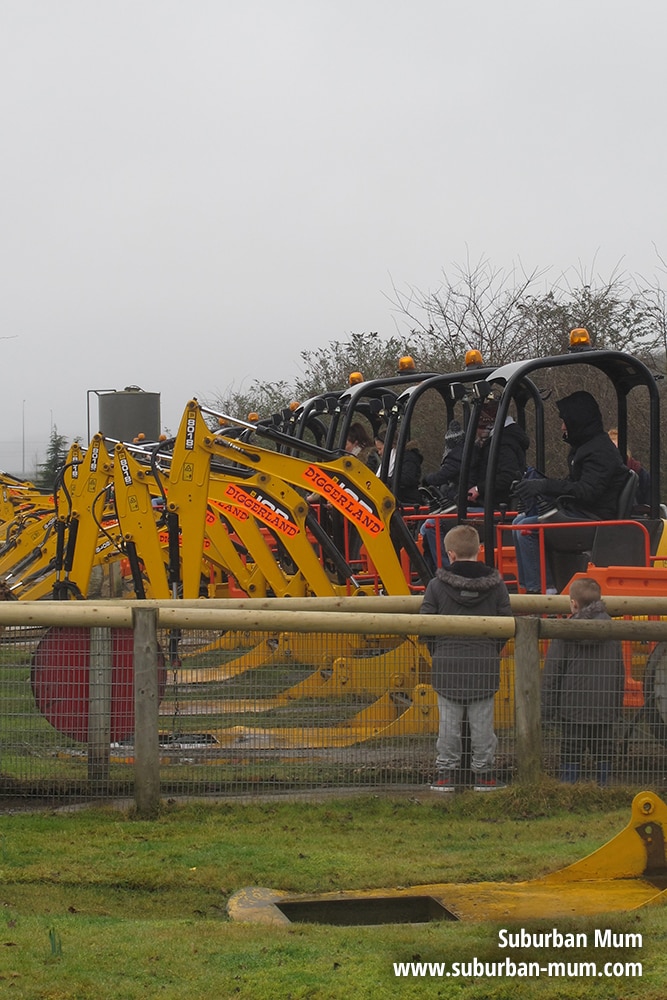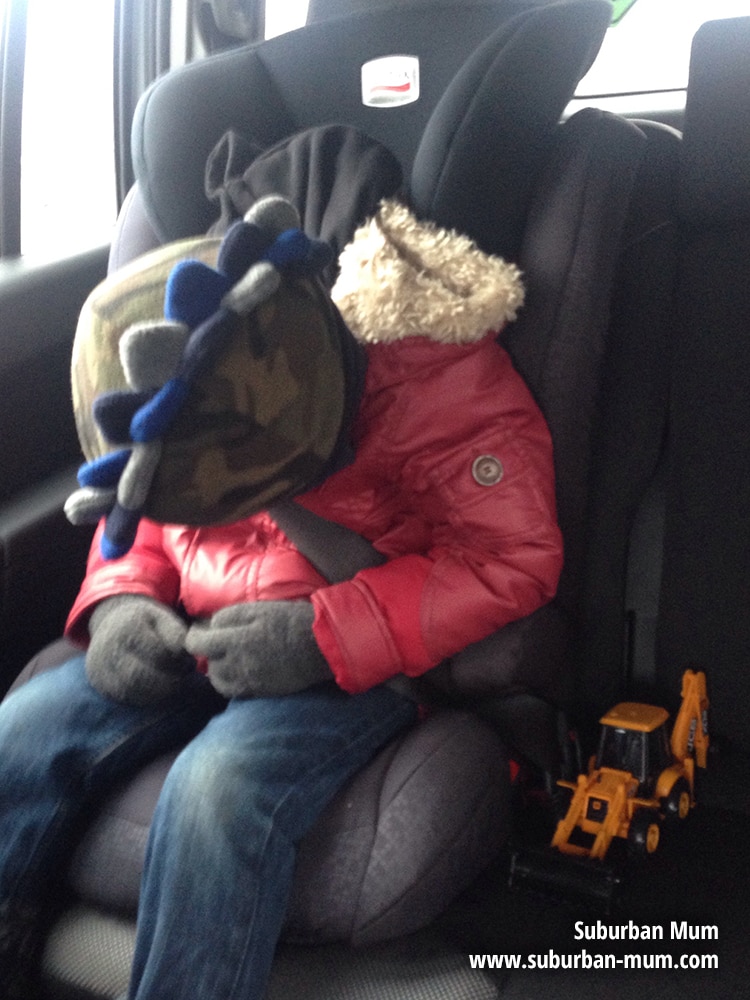 Thanks for having us Diggerland – we will definitely be back!
You might also like: