Easter is upon us and I am hoping that means Spring is finally going to be here too!
I usually love this time of year, it means lighter days where I get to hang the washing out, flowers are in bloom and most importantly, the boys are able to play outside in the garden again. They're super egg-cited about Easter – who wouldn't be when they get to have two weeks off school and can eat their own body weight in chocolate?
To celebrate the release of the new Peter Rabbit movie which is now showing in cinemas across the UK, Cadbury has partnered up and created some new Easter Egg packs which include a Peter Rabbit or FlopsyTM Rabbit soft toy.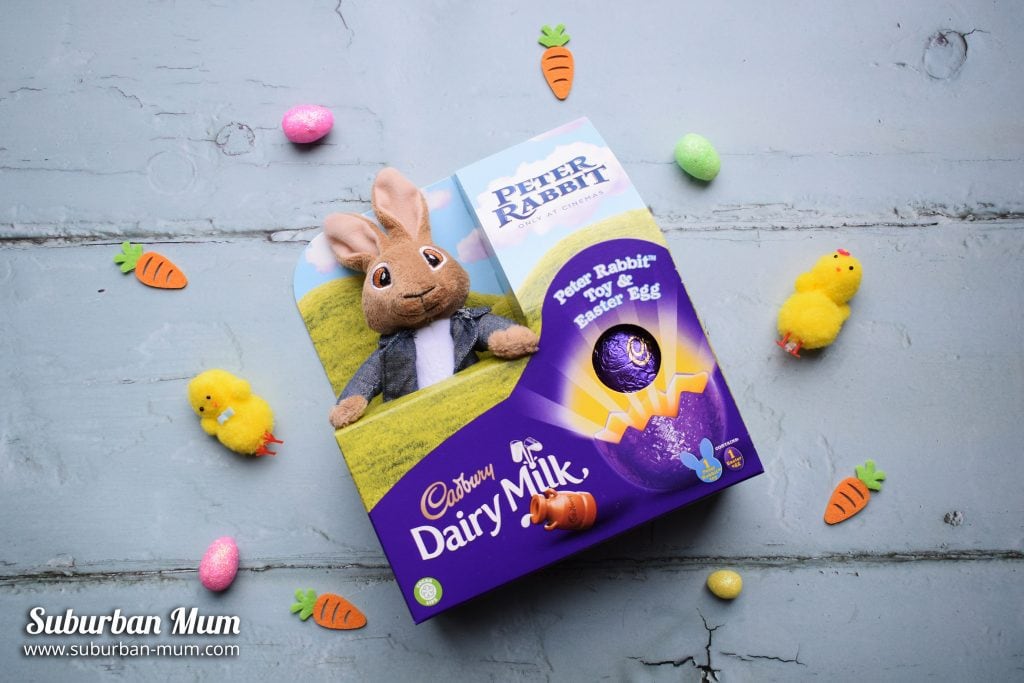 My boys were thrilled to have received some goodies from Cadbury and cannot wait to go and see the film next week in the Easter holidays. As well as the new Peter Rabbit packs, other Cadbury favourites are also available and include sharing bags. These are the perfect size for using for Easter Egg Hunts and for sharing with the family.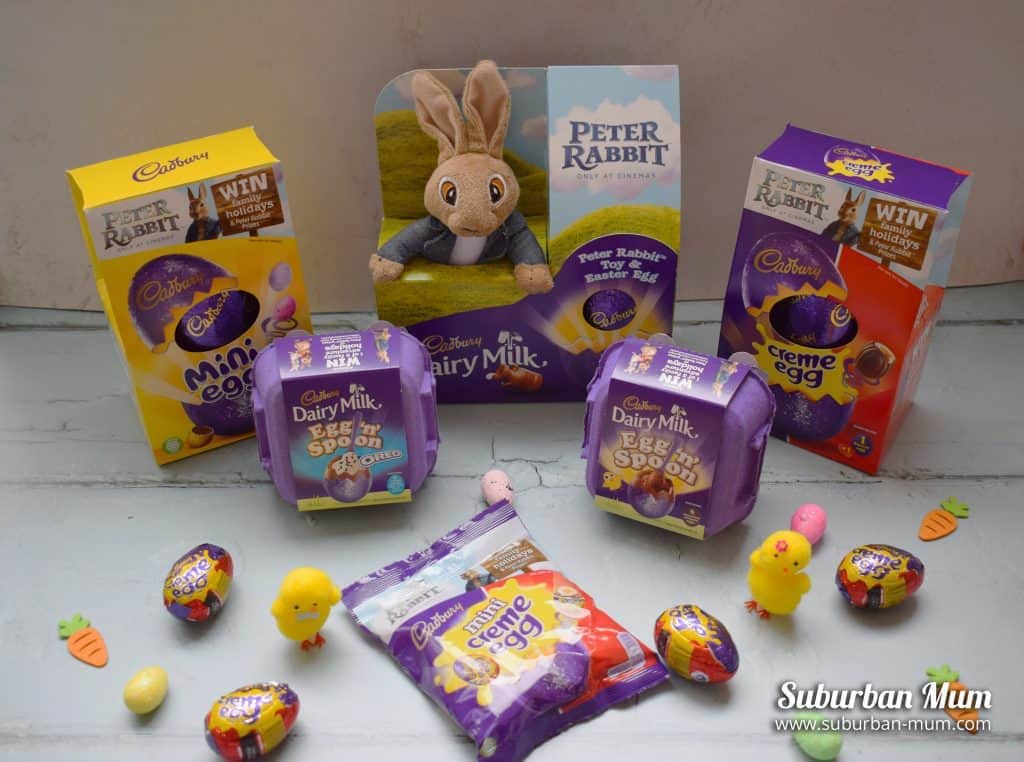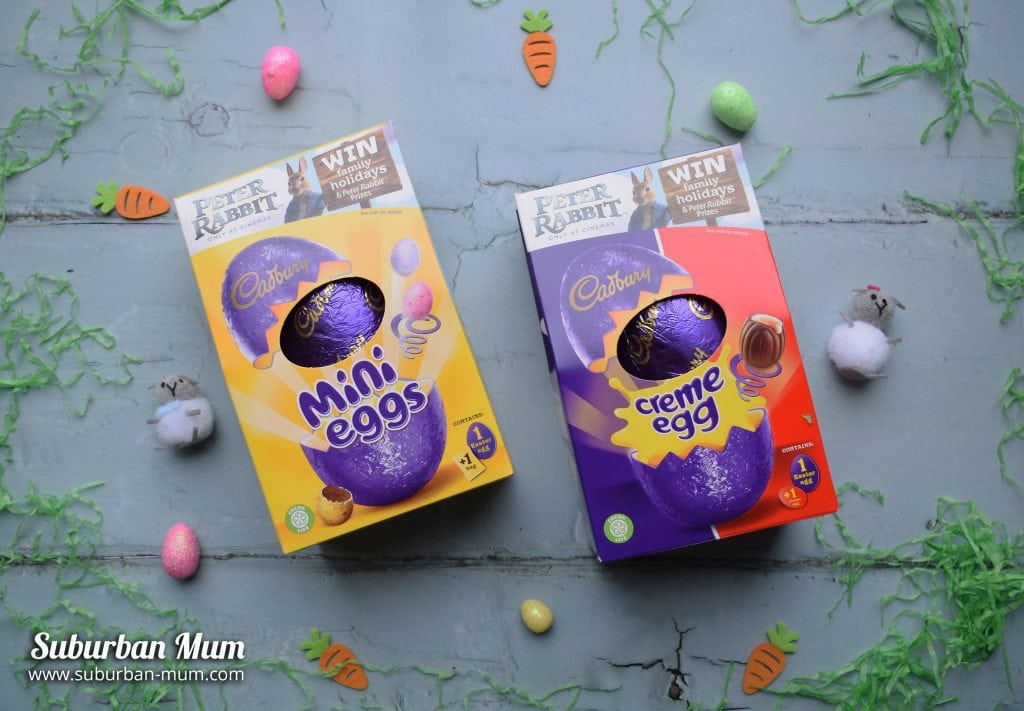 Easter is all about having fun – whether that's in or outdoors (you can never tell with this changeable weather!) I like to plan some fun Easter activities for the boys. Easter-themed crafts, baking and games tend to be a hit when we have a day at home.
We had great fun with these Cadbury Dairy Milk Egg 'n' Spoon chocolates. The boys had a race on their knees to see who would reach the finish line first. The victorious winner (M) wasted no time in diving into their egg with the use of the spoon to dig out the fluffy mousse centre.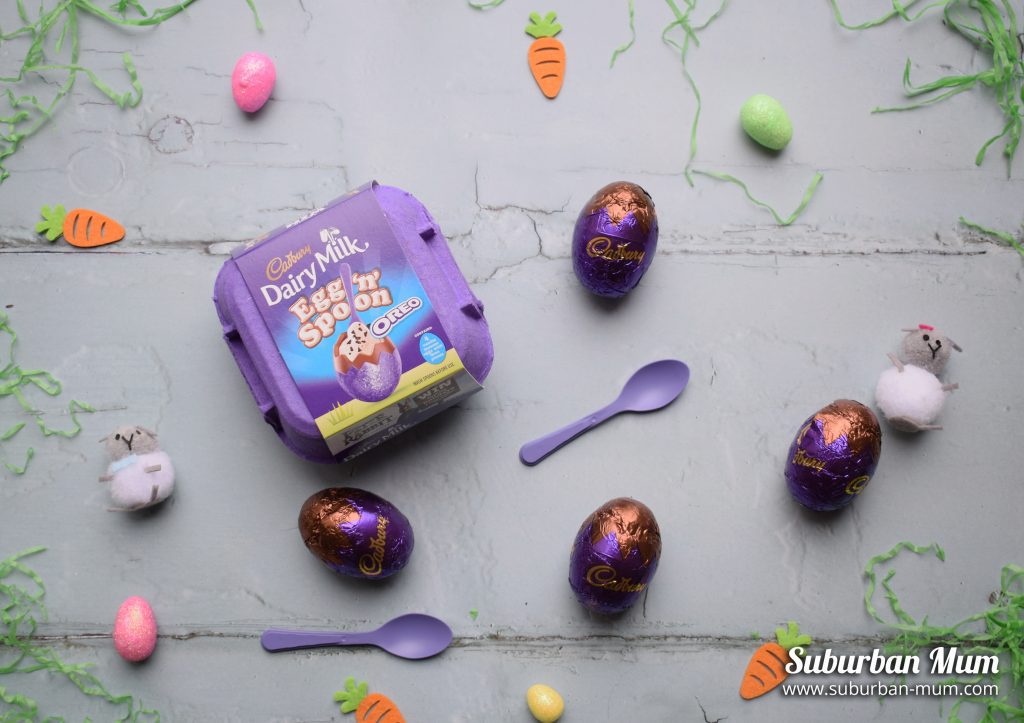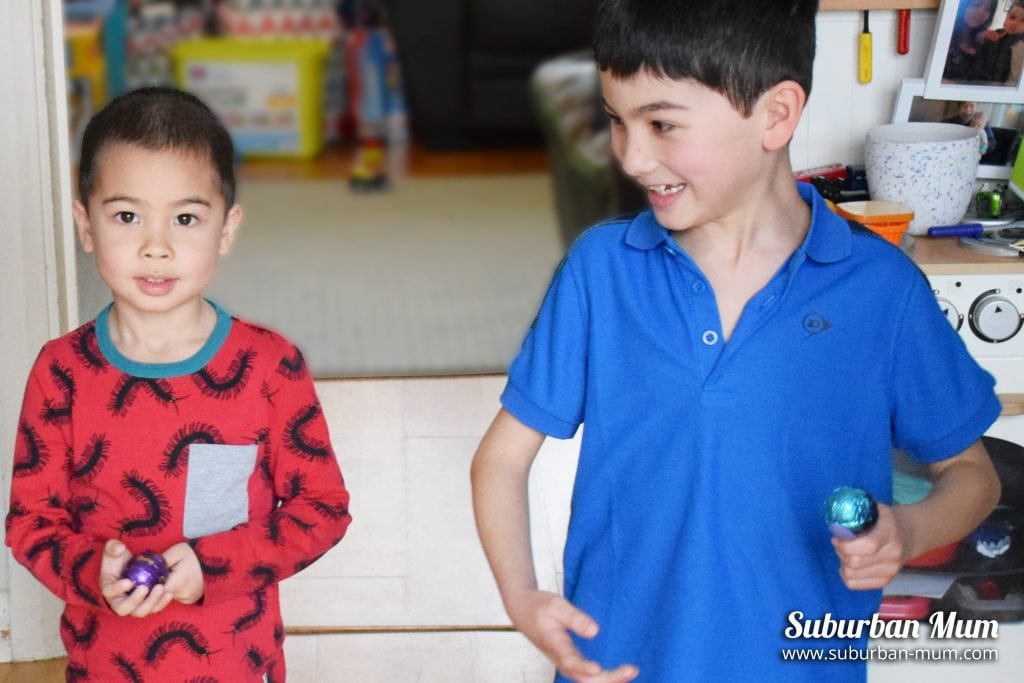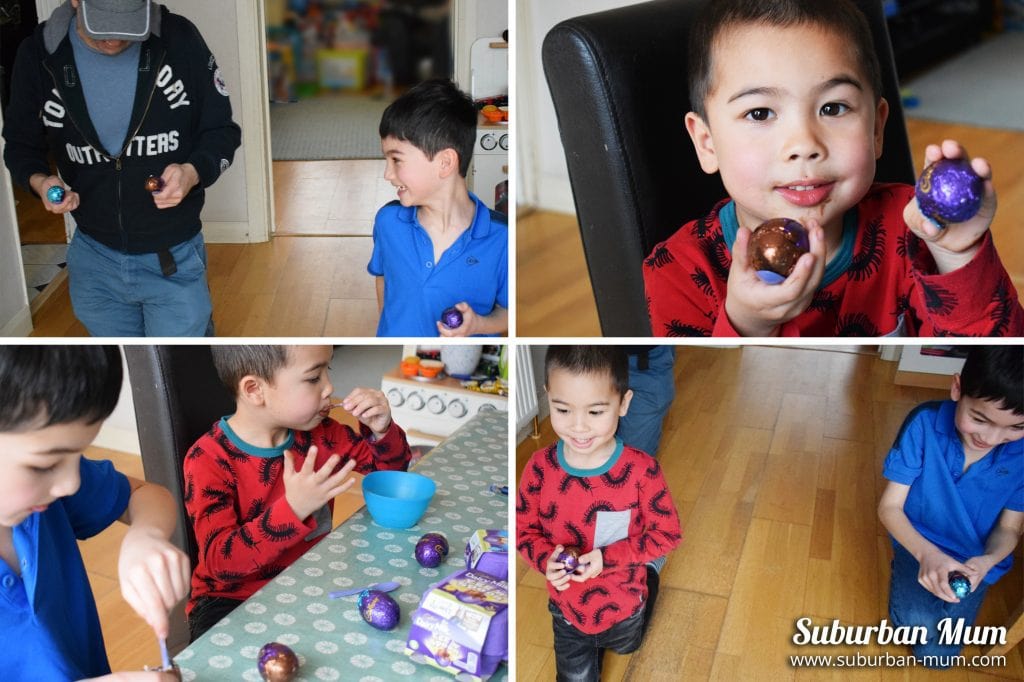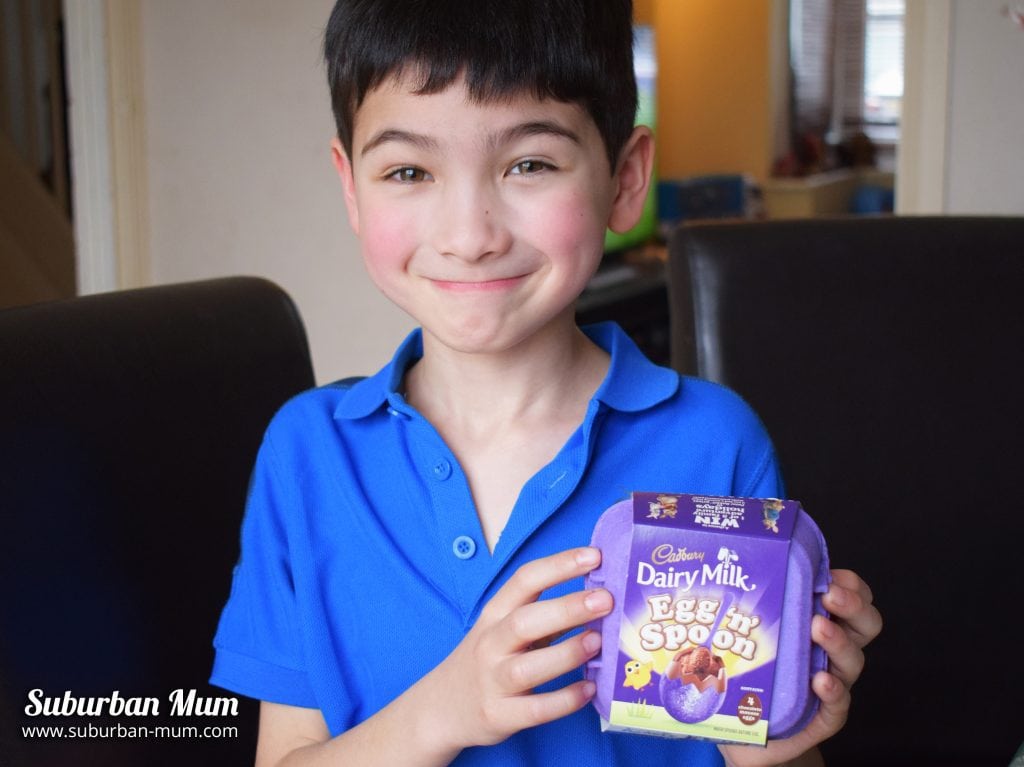 Cadbury has put together a very handy resource on their website where you can find inspiration for organising your own Easter Egg Hunt, recipes to bake your own treats and fun activities. There's even a free Easter Book by singer/songwriter Frankie Bridge retelling the forgotten story of the Easter Bunny too. The story follows siblings Jack and Molly as they discover a serious of mysterious clues and embark on an enchanting Easter Egg Hunt only to find a secret hidden rabbit-hole at the bottom of their garden. Who do you think they find down there?
And that's not all, you can also join the Cadbury Easter Egg hunt which is taking place at National Trust locations across the UK. Whether it's indoors or outdoors, there's lots of fun to be had this Easter with Cadbury.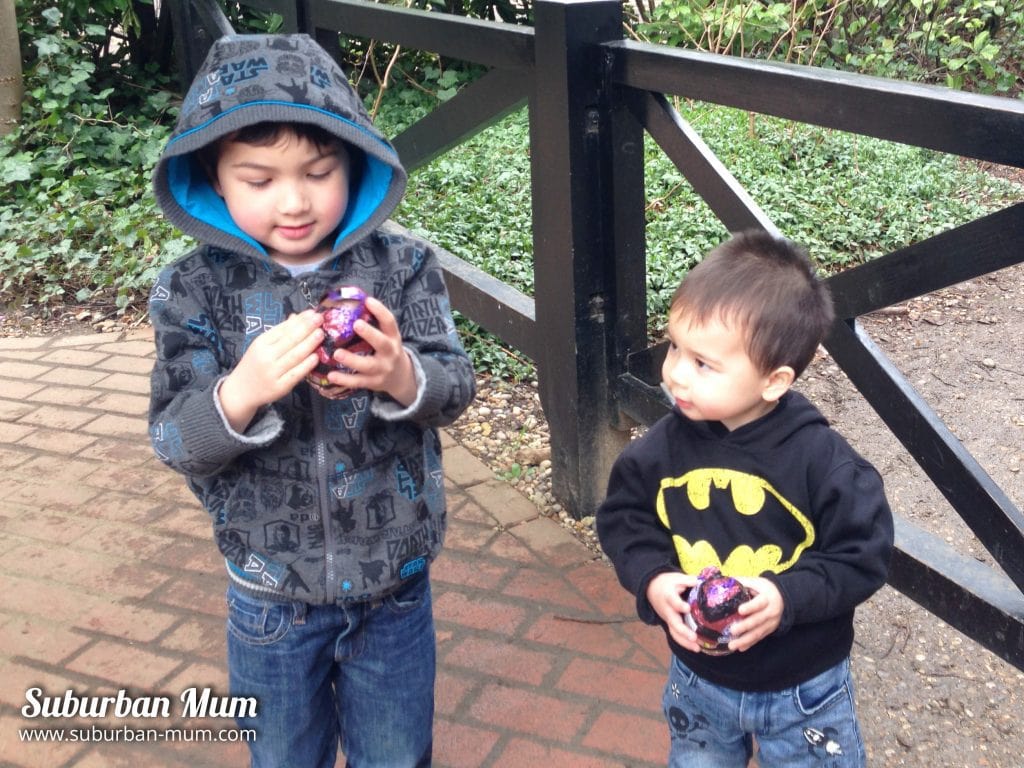 Check out the blog posts below for some more Easter Egg Hunt ideas:
Mel at 'Le Coin de Mel' – Our Easter Egg Hunt with Cadbury
Jen at 'The Mad House' – Easter Egg Hunts for Teenagers (with a free printable)
Danielle at 'Someone's Mum' – The Great Cadbury Easter Egg Hunt
Emma at 'Emma and 3' – Easter Egg Hunt Ideas to Create at Home (comes with a free printable)
Erica at 'Nine to Three Thirty' – Our Easter Egg Hunt
Becky at 'Cuddle Fairy' – Our Easter Egg Hunt