It's getting towards that time of the year when we scramble for ideas for the annual teacher's gift tradition. It is a lovely way of showing our children's teachers that we appreciate everything they have done for our kid's throughout the past school year.
Knowing what to get your child's teacher can be tricky, especially as they will be getting a whole host of other gifts too.  You also want to give them something they will use and appreciate. While' best teacher' mugs are great, chances are they will end up with a fair few of these over the years.
Now both E and M are in school. I need all the help I can get when it comes to buying teacher's gifts a the end of the year. In the past, I have put together an easy microwave mug cake pack and have also clubbed together with other parents to put some money towards gift vouchers
I thought I would put together a roundup of the different end of year gift ideas for teachers from fellow bloggers you can buy or make to show your appreciation for their hard work over the past school year.
Thank You Letter or Thank You Card
Mrs Mactivity has some great ideas for thank you letters and cards your children can give to their teachers at the end of the school year. Click the links below to download.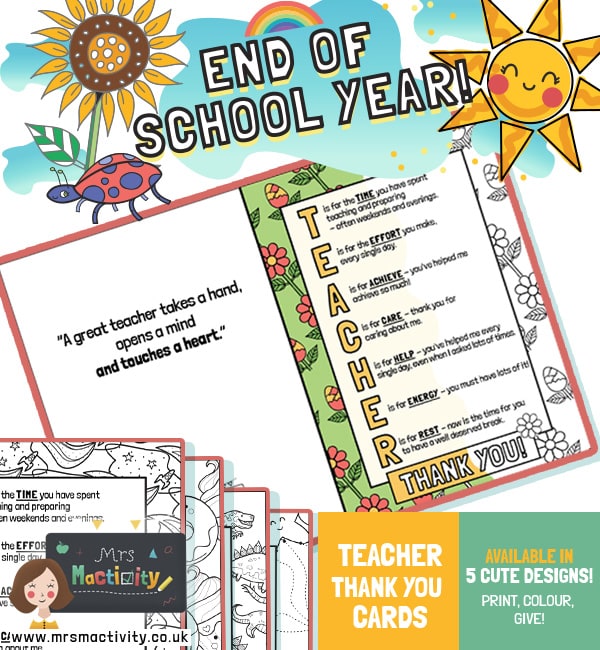 Over at Then I Became Mum and An Organised Mess, you can find some great posts on making your own thank you cards for teachers.
Collaborative Gifts
Instead of buying individual gifts from each student, why not ask fellow parents to put towards one big gift to surprise your class teacher with. This is something The Incidental Parent does with her class mums at the end of the year.
A Memory Post
Ankle Biters Adventures puts together a photo book of their little one's nursery memories over the year. This is a lovely way for teachers to see the progress of their students during their time with them.
What about this lovely photo frame idea instead of the book. AnkleBiters Adventures uses pictures and quotes along with a little verse to create a beautiful gift for the teacher.
Supply Kit
The nursery where The Queen of Collage's children goes, informs the parents of any supplies and equipment they may need. This enables parents to gift items they need and will get use out of as opposed to something they may already have or have no use for.
A Personalised Book
Suzi from Raising Badgers had this idea for a beautiful gift. "For my daughter's wonderful Reception teacher I bought 'Totally Wonderful Miss Plumberry' by Michael Rosen, a nice picture book about a lovely teacher. I also scanned in a picture she had drawn of her teacher and printed it out onto some paper which allowed the design to be ironed onto a blank cotton shopping bag. It was a minor faff but it looked good and was well received!"
Bath Bomb
Ever After with Kids suggest a nice bath bomb so they soak away their issues and relax after the end of the school year. This can be shop bought or homemade but it's a lovely gift that will always come in useful.
Do you have any fun and different suggestions for end of year teachers gifts? What present have you gifted that has been well received by your child's teacher?
But what about gifting something homemade. Something your child (and you!) have put some thought and effort into to say thank you for all their hard work.
Shell Candles
How about using this lovely idea to make your own shell tealight candles from Simple Parenting? This is a lovely idea and a great keepsake.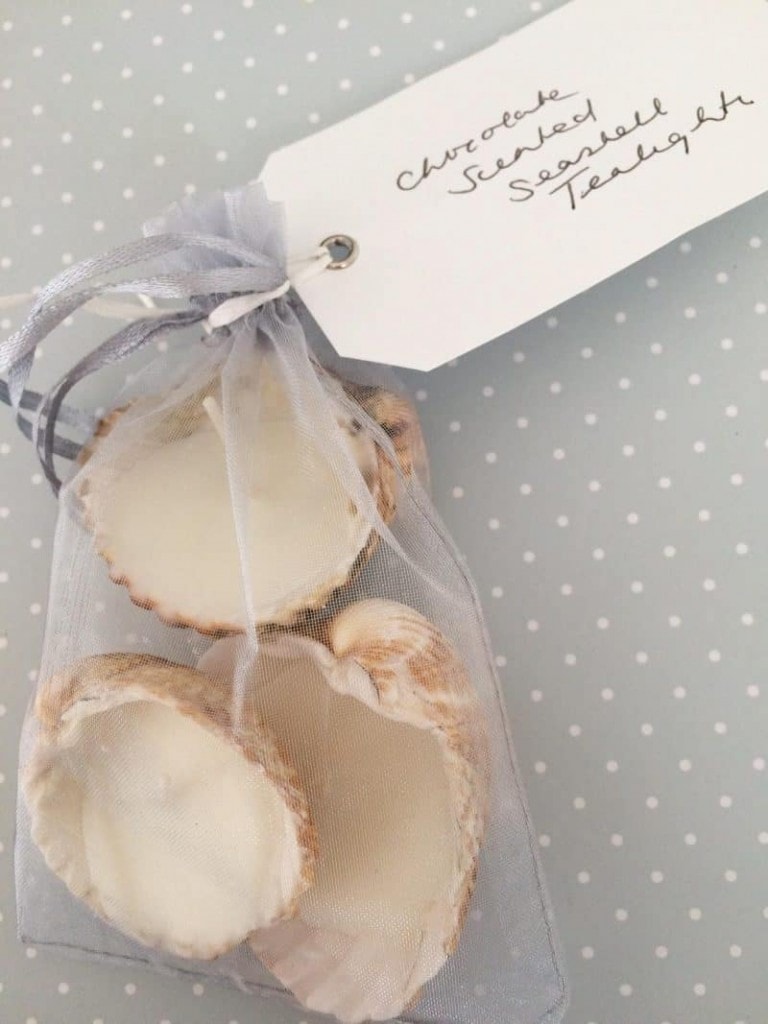 Book Apple
This is such a great gift idea for teachers don't you think. Instead of gifting an actual apple why not try this craft from Susan K Mann. It isn't really one you can do with younger kids but is perfect for older kids to make with adult supervision.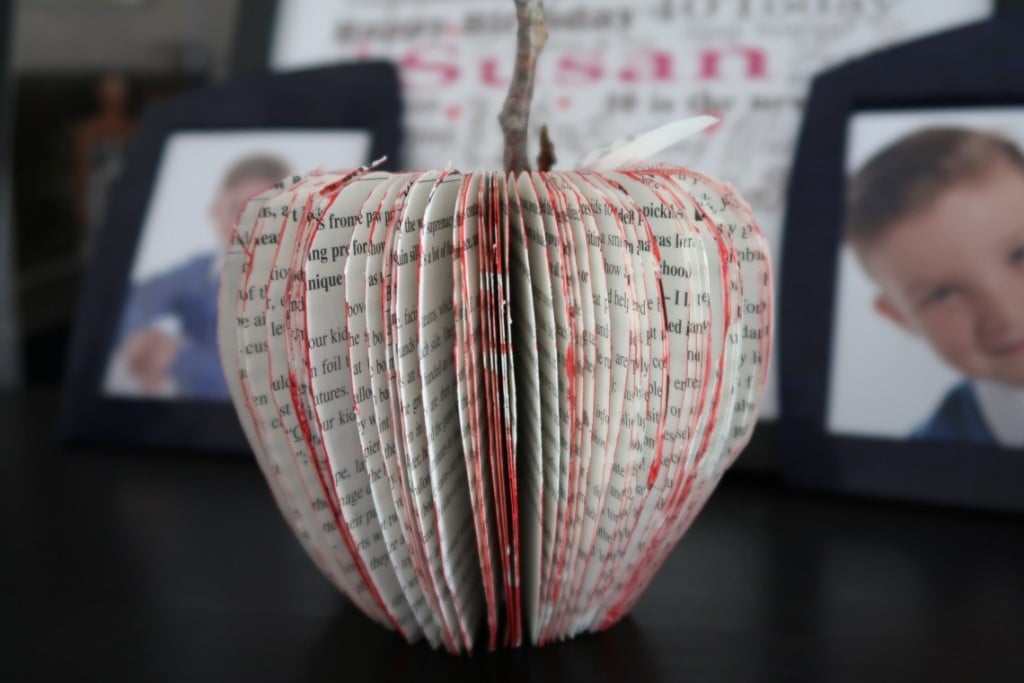 Bookmarks
Head over to Red Ted Art for some great ideas on making a keepsake bookmark to gift to your child's teacher. they are lovely and really easy to make.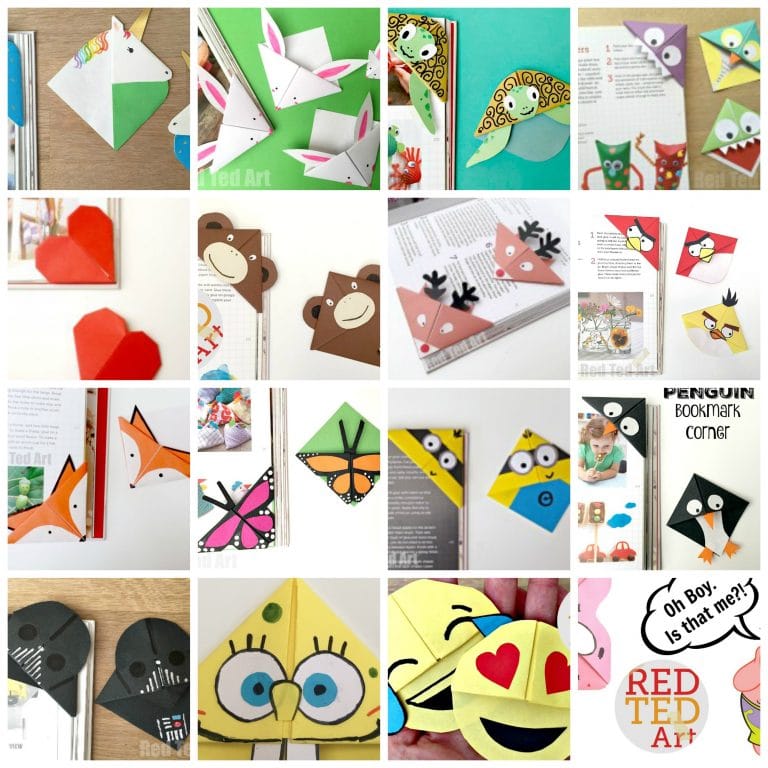 Foot Scrub
How about a foot scrub. Teachers spend a lot of time on their feet so this foot scrub idea from Craft Invaders sounds like a great gift don't you think.
Flower Pots
If your child's teacher loves flowers, why not give them a flower pot they can use at home in their garden. This twig wrapped flower pot is a great idea from Growing Family blog.
Chocolate
Why not make your own chocolate gift as opposed to gifting a box of chocolates? This Chocolate Bark recipe from Stacey in the Sticks looks delicious and you can make it one of two different ways. The only issue is not eating it before you gift it to the teacher!
I hope these suggestions give you some ideas on what to gift your teacher at the end of this school year. I love to hear any ideas you have too!
Pin it for later: