With stunning surroundings, beautiful beaches and good food, Bali is a tropical paradise that captivates all types of travellers. It has something to offer everyone and is relatively affordable no matter what budget you may have.
It's no surprise to learn that it's voted one of the best islands in the world and is on many people's dream destinations to visit.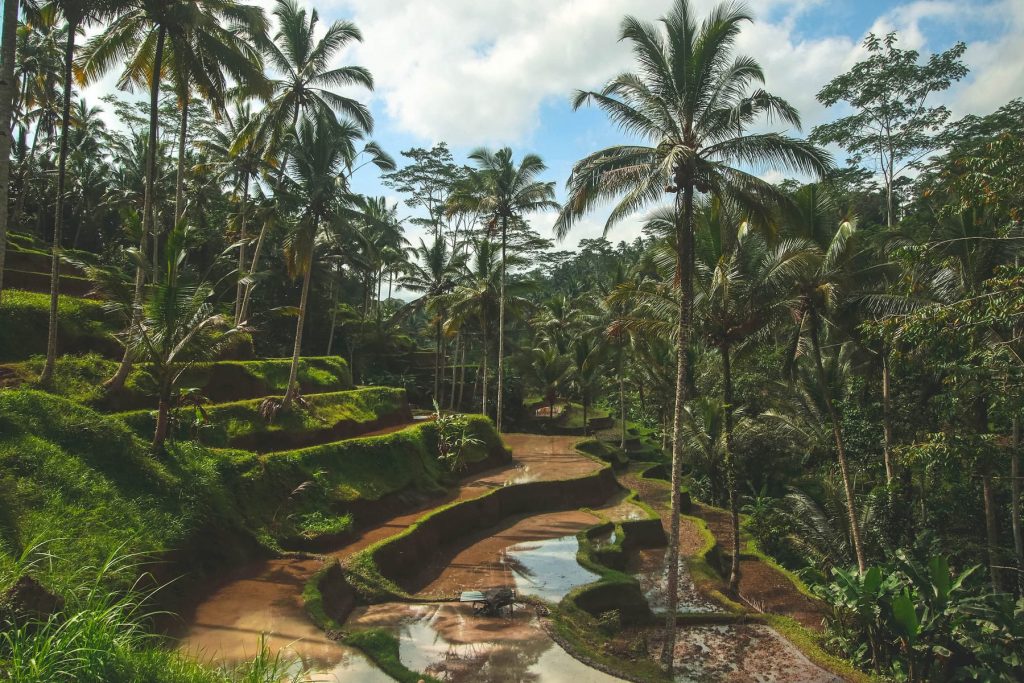 How to get to Bali
There are currently no direct flights to Bali from the UK. To travel there, you would have to fly into an Asian destination and take a transfer from there onwards towards Bali. Prices will, of course, differ depending on the time of year you choose to travel. Prices for a family of four can start from around £1700.
When to visit?
Weather-wise, the best time to visit Bali is from April to June (dry season) outside of monsoon season which is from January to March and then again in November and December.
However, temperatures are usually around 30°C all year round.
Where to stay?
There are different types of accommodation available depending on your needs. For families, you have three main choices. Bali villa rentals, family hotels in Bali or Bali family resorts.
Although Bali is a small island, there are many different areas in which you can choose to stay.
Seminyak
This is the place to go for its beaches and is also where you'll find luxury five-star resorts and villas. The area is also known for its restaurants and boutique shopping.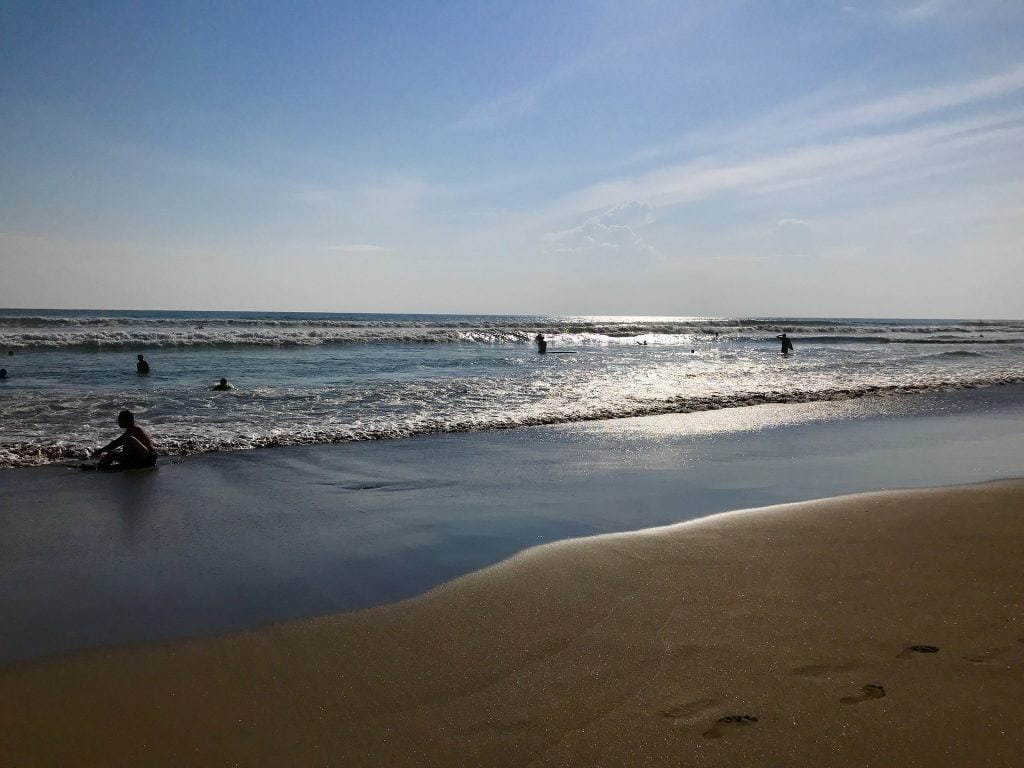 Ubud
In the centre of the island, Ubud is the cultural capital of Bali. It's known for its green landscapes and is home to temples, museums and galleries.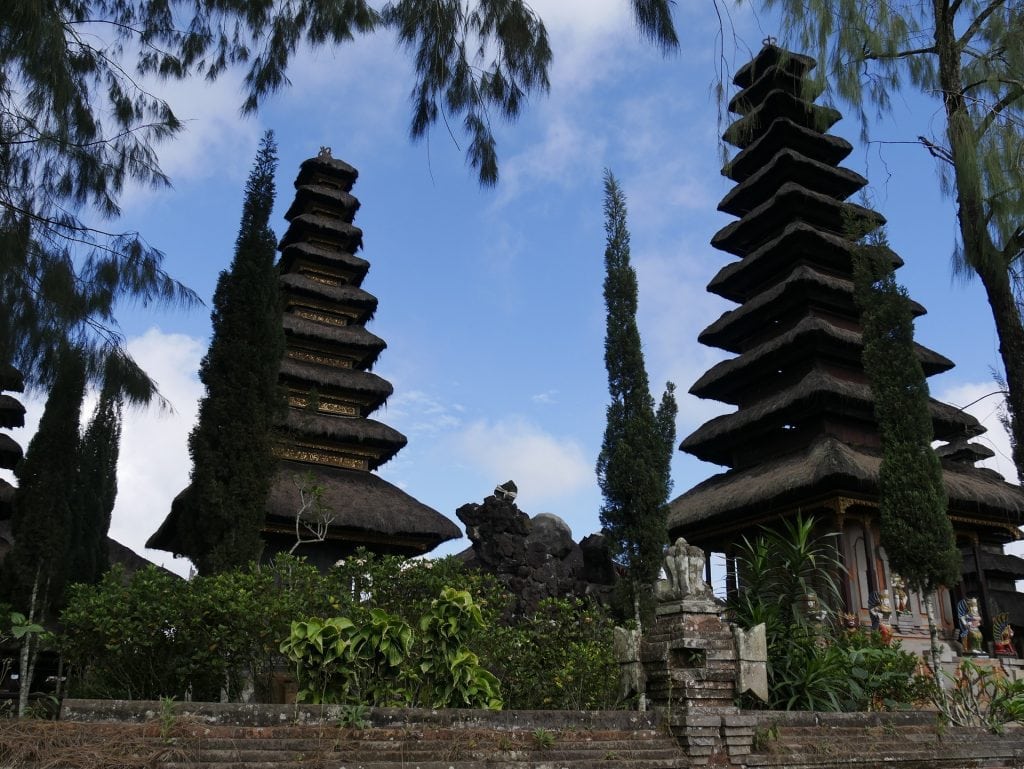 Kuta
This used to be a fishing village and is where Bali's most famous beach resides. It's the party capital of Bali and is the place to go for surfing and the nightlife. You'll find various clubs and bar here.
Nusa Dua
In the southern part of Bali, Nusa Dua is an exclusive beach resort area. It's home to 5-star beachfrontt resorts and is an "all-inclusive" tourist destination.
Jimbaran
Known for being one of the most beautiful places to see the sunset in Bali, Jimbaran is also the place to be for seafood. Here, you'll find plenty of seafood cafes and restaurants.
Sanur
A seaside town, Sanur carries a slower pace than other areas in Bali and is well suited for older families.
How to get around
You can get around Bali via public transport or taxi which are fairly cheap. However, the best way to do so is to either hire your own car or hire a driver to drive you around.
Where to explore Bali with kids
Bali is the perfect place to take children. There are lots of activities available and many are child-friendly. From adventure-based activities to theme parks and cultural activities like temples and Balinese lifestyle experiences you'd be hard pushed to try and squeeze everything into your visit.
Here's a list of just a few places you can explore Bali with, with kids.
Voted the best waterpark in Asia, Waterbom Bali is also home to the longest water slide in the world. It's a whopping 250 metres in length!
The park is water fun for all ages and makes a great day out. With 17 waterslides, Waterbom Bali is somewhere you can spend the day. There are restaurants on-site and also a swim-up bar for drinks.

Go on an exciting adventure at the Safari Marine Park and see some exotic species of fauna. Ride on a safari bus to see the animals, view baby sharks and check out the cute baby orangutans.
There's also an elephant show and you can even ride on one through the safari too!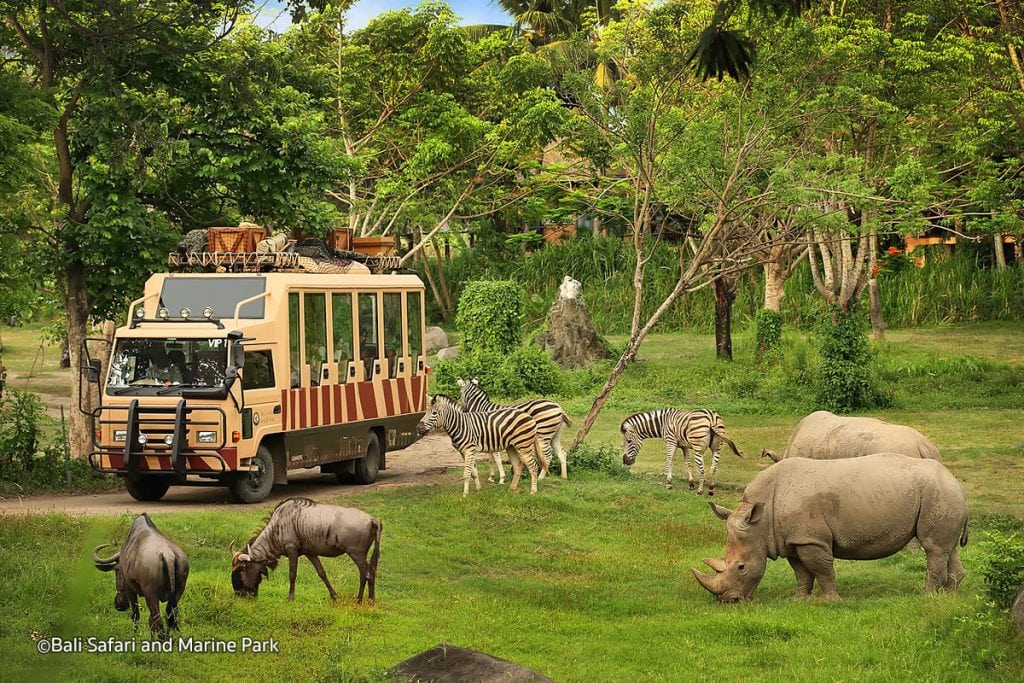 Dine at a Bamboo Tree House
Experience dining on a whole new level at the Temega Tree House in Karangasem. Walk along the suspension bridge to access the treehouse and marvel at the breathtaking views across on Karangasem.
It may take them a while to figure out how it works, but kids will love this quirky place. Upside Down World, Bali has seven specially designed rooms with its interiors the wrong way up.
Cue lots fun poses and photo taking!
Pirate Dinner Cruise
Be a Pirate for the night and board this Pirate Dinner cruise for a fun evening of entertainment.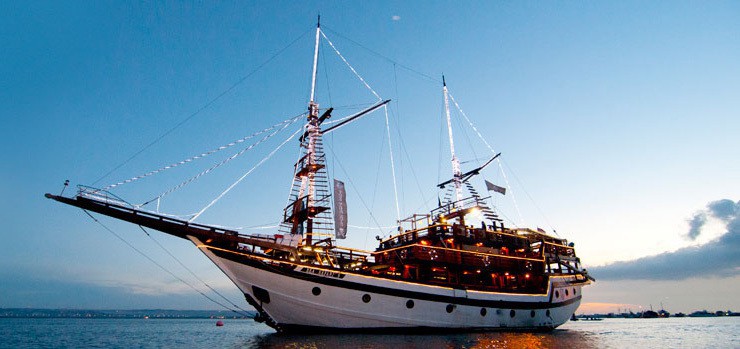 3D Trick Art Museum
Be chased by a dinosaur, escape being eaten by a shark. The 3D Trick Art Museum is a gallery filled with 100 pieces of illusion art. Kids and adults will have fun posing for fun photos at this interactive museum.
Enjoy a recreational and educational walk around this Butterfly Park where there are over 500 butterflies fluttering around. Get up close to these beautiful creatures and don't forget your camera!
Watch Dolphin's at Lovina
If you're willing to rise early, head to North Bali to Lovina and go on a Dolphin sighting boat trip to see these beautiful creatures up close.
Banjar Hot Springs
Set in the middle of a jungle amidst a beautifully landscaped garden, the Banjar Hot Springs is the place to be for some well-deserved downtime and R&R. The kids can play in the water whilst you kick back and relax.
Have you been to Bali before? Where would you recommend?
Pin it for later: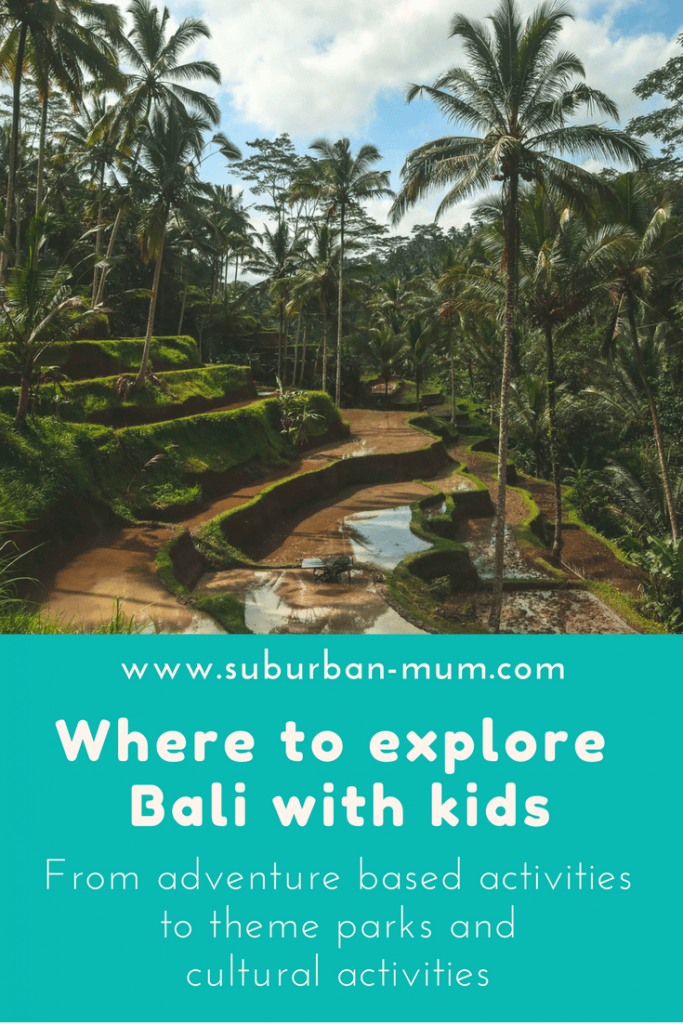 You might also like: