Back in July, we were gifted a three-month family membership at David Lloyd so that we could try out all the facilities they had to offer. Mr H and I have been wanting to exercise more regularly and stop feeling so sluggish, and so this was an ideal opportunity to do just that.
Family membership at David Lloyd
David Lloyd Clubs are totally geared up for families, meaning that everyone can enjoy the benefits of the club. Children can head to DL Kids to take part in activities, leaving you free to hit the gym or attend a work out class. There are also activities such as swimming and tennis you can enjoy together as a family too and these activities are certainly the ones we have enjoyed the most.
Swimming
I briefly talked about swimming in my original post, and the boys have loved doing this over the summer. E had taken to swimming laps by himself in the slow lane while M has been building up confidence in the water. Being able to cool off away from the heat was certainly most welcome at the height of summer. We ventured into the outdoor pool a few times too but preferred the indoor one as it was less busy.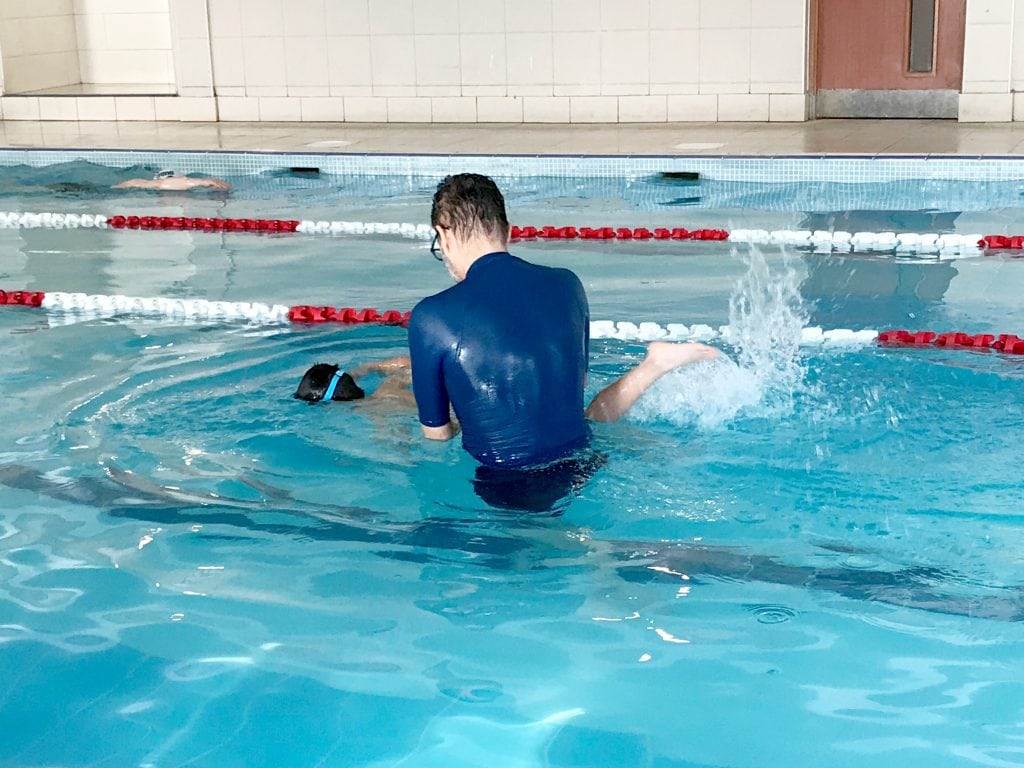 Changing facilities in the Family Changing area
Changing out of your swimsuits and back into your clothes can be rather tricky when you have children. It's always cold when you come out of the pool but luckily, its a short walk to the family changing area where you can hop straight into the shower.
The changing rooms are also big enough to fit all of you together, and some of the cubicles have a baby changing station for those with little ones. There is seating in the main area near the lockers and a playpen that you can pop babies into so you can get ready with ease.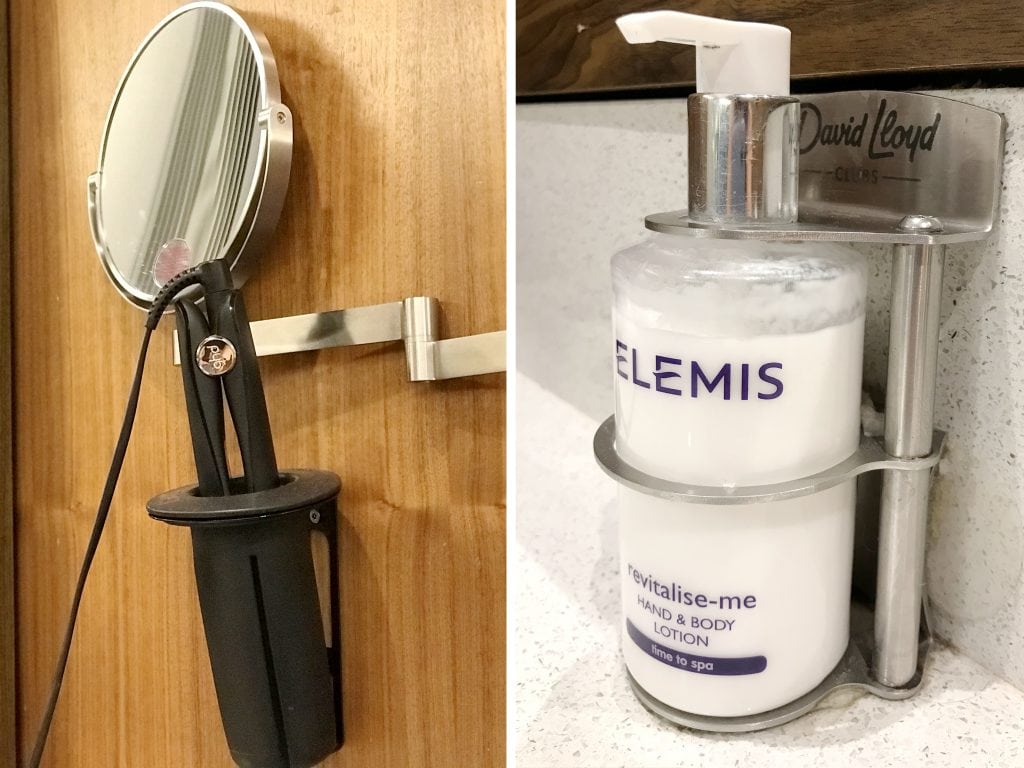 Family Tennis and Badminton
David Lloyd Clubs are known for their racquet sports, and the club we went to has 12 indoor and seven outdoor courts. The boys were really keen to give tennis a try, so we booked a court through the David Lloyd app (more on that below) to test it out.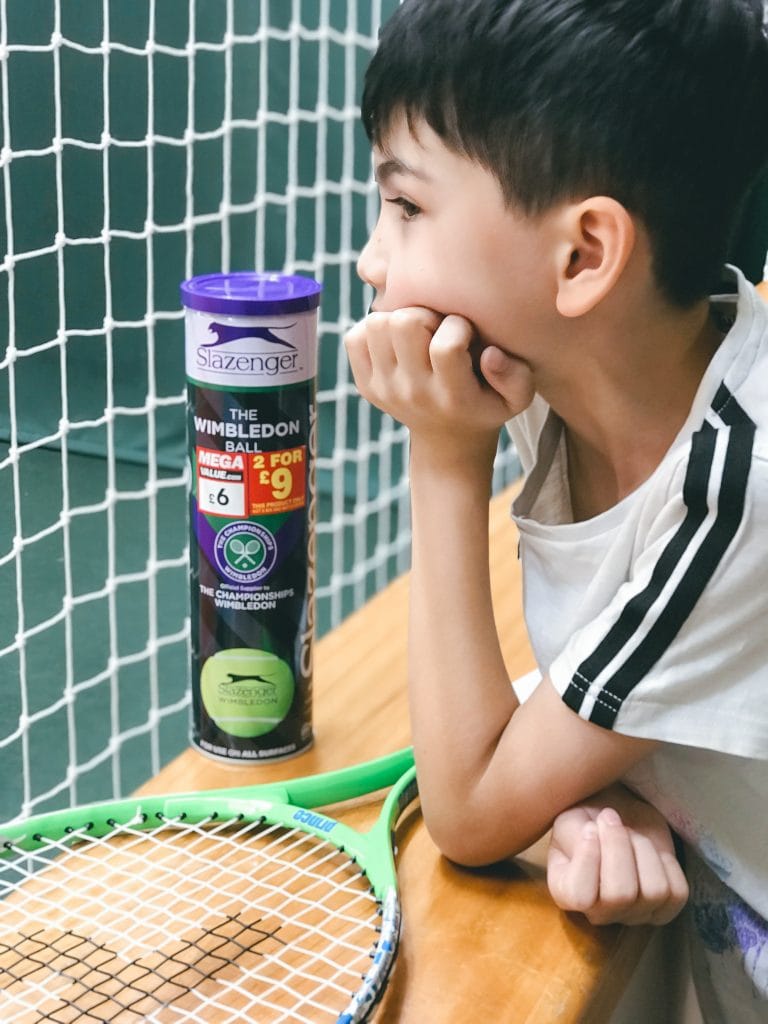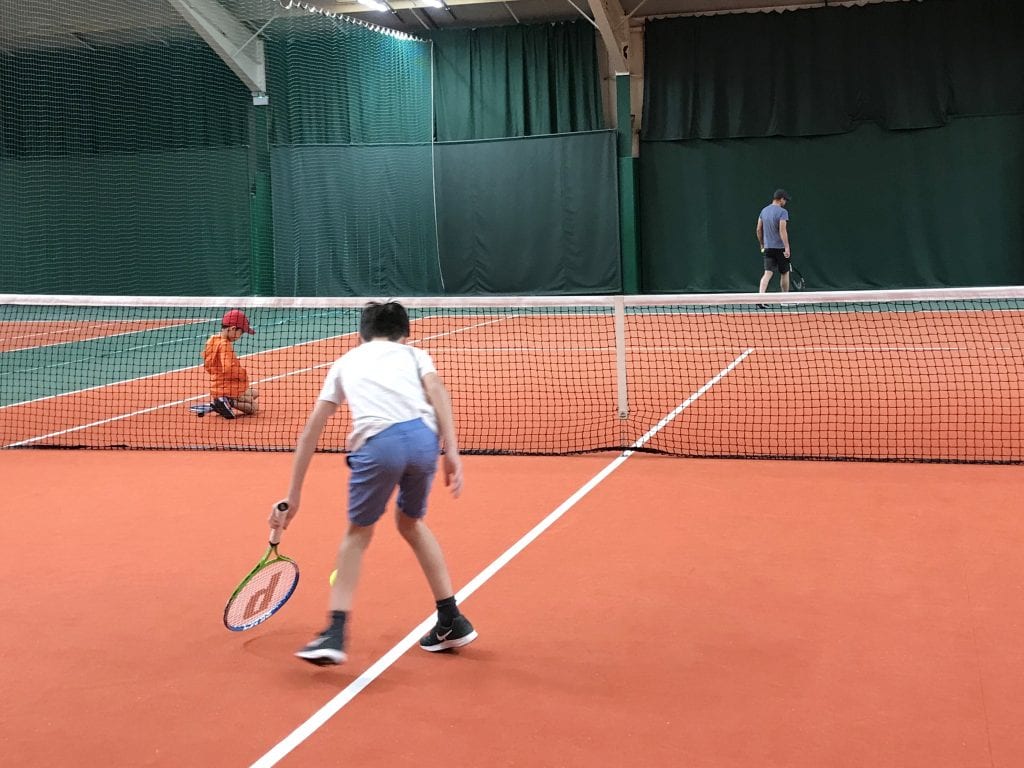 I'm more of a badminton player usually, but it was great being able to have fun on the tennis court as a family. M enjoyed seeing how many balls he could fit in his pocket, which was so funny to watch.
We've had lots of tennis sessions together over the last few months, we even tried Badminton one week to change things up a bit. It's safe to say the boys are much better at tennis than I ever will be!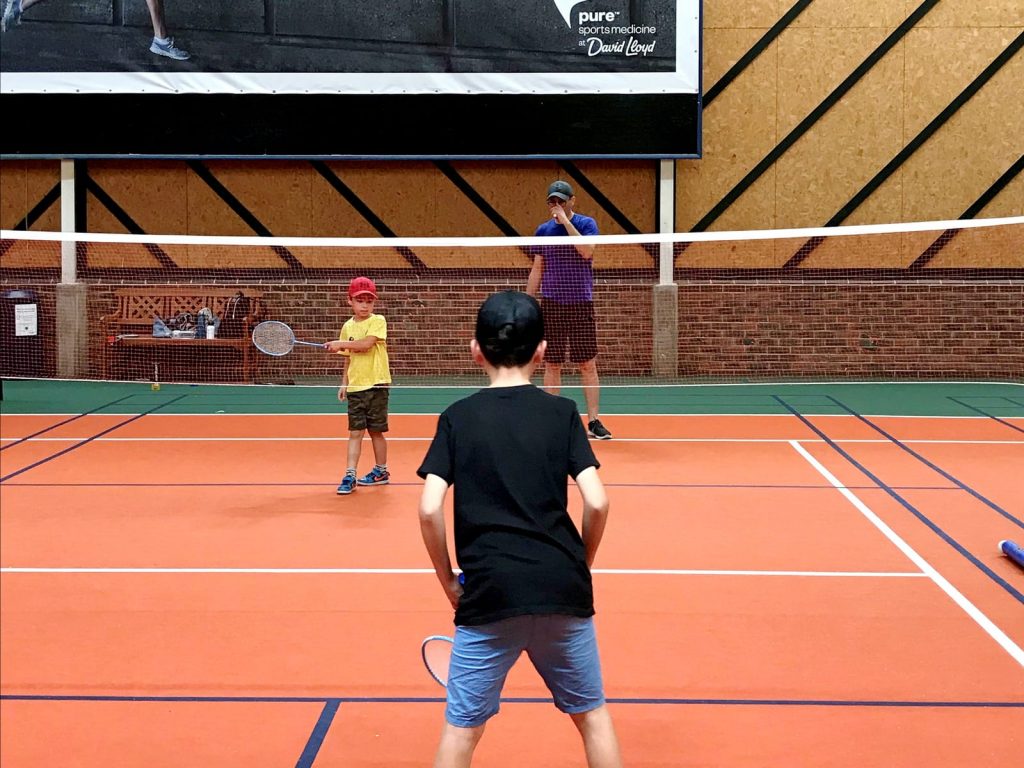 Tennis Taster sessions
Over the summer, David Lloyd also ran tennis taster sessions for children. I booked them in through the app one afternoon, and they both had a half-hour session with a tennis coach. They learnt how to hold their rackets properly and how to hit the tennis ball using different techniques. The taster session gave us an idea of the what stage they would go into if they chose to take up Junior tennis lessons which are at an additional cost on top of the membership.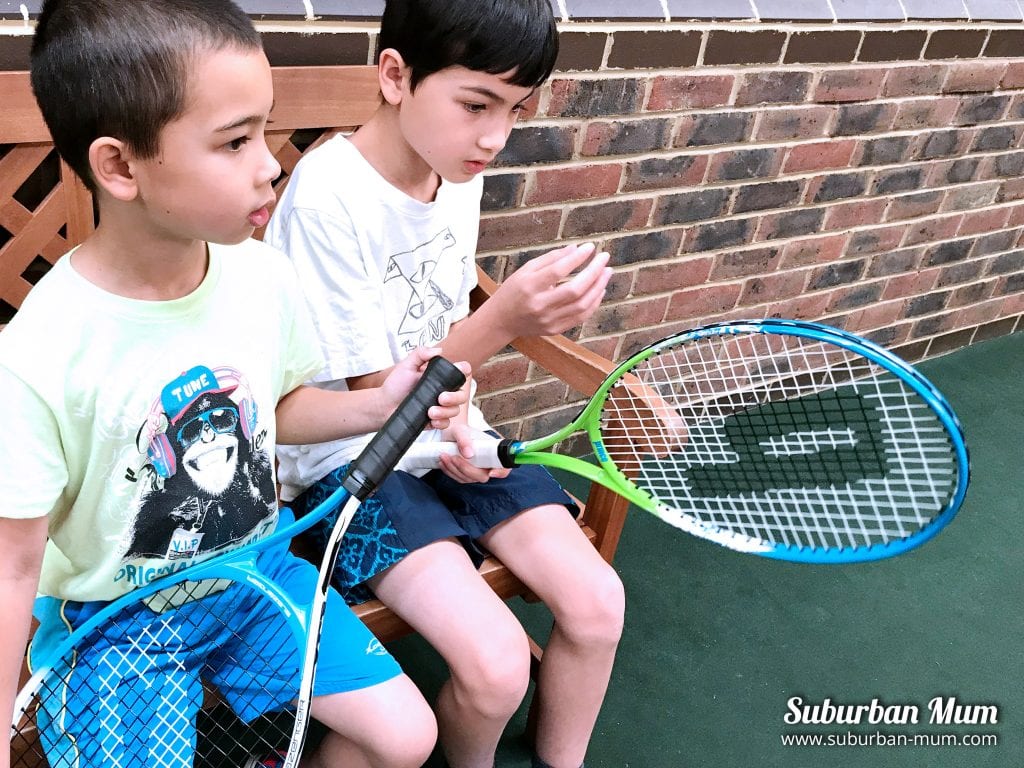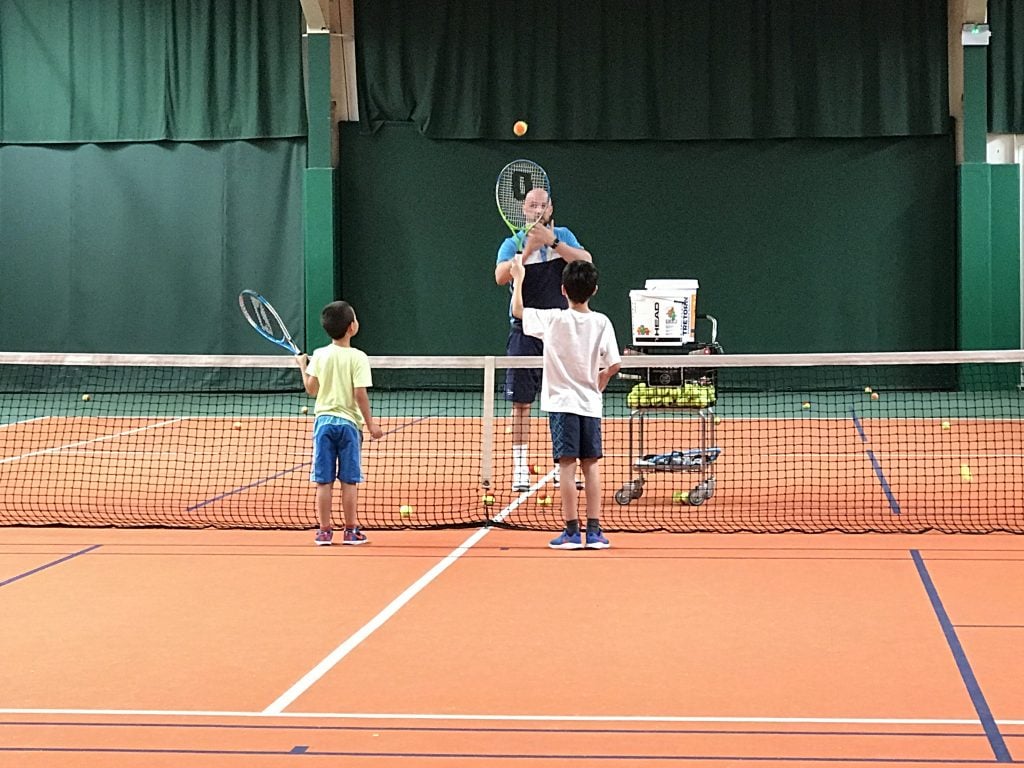 While they were enjoying their tennis session, I took the opportunity to head to the gym for a quick workout and afterwards, we reconvened and finished the day in the pool.
Gym
I will put my hands up and say that I can't remember the last time I stepped foot inside a gym. So needless to say, I was somewhat nervous heading to my induction – I needn't have worried though. Nick was really friendly, and we talked about what I wanted to achieve from my gym sessions. Once he'd got an overview about our family life, he asked me to step onto the Boditrax machine that takes your measurements and works out your ideal weight, BMI and metabolic age. It also gives you readings on your fat and muscle mass too. Nick told me not to worry too much about the readings as they are just there as a guide, but he did use it as a base to create my programme. It also means I have a goal to focus on improving the numbers and which areas I need to concentrate on to up my fitness levels. We then worked out how many times I would be able to squeeze a gym session in each week and tailored a program for me to follow.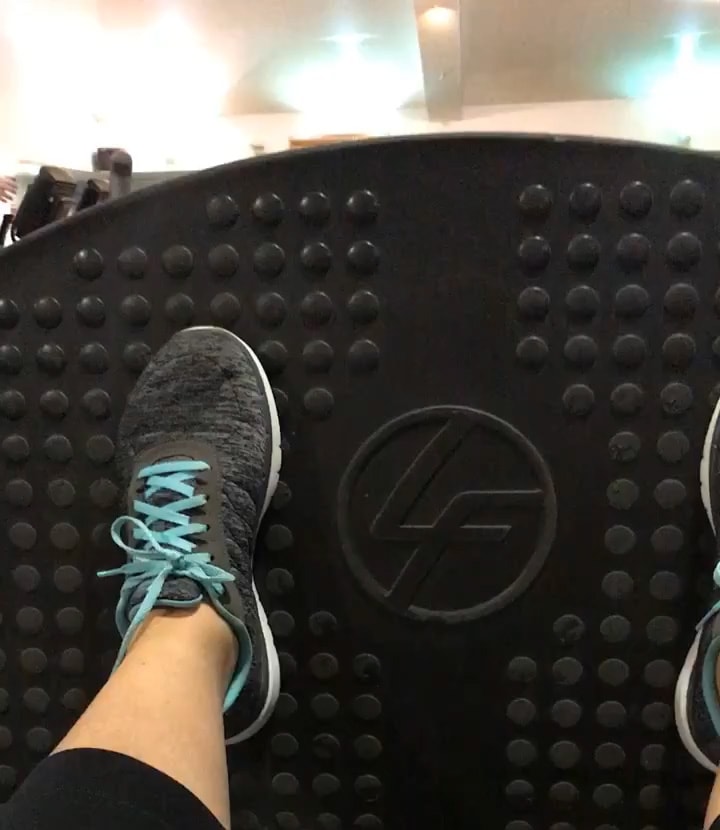 I had another double session with him the following week, where we went through my program together, and he showed me how to use the machines.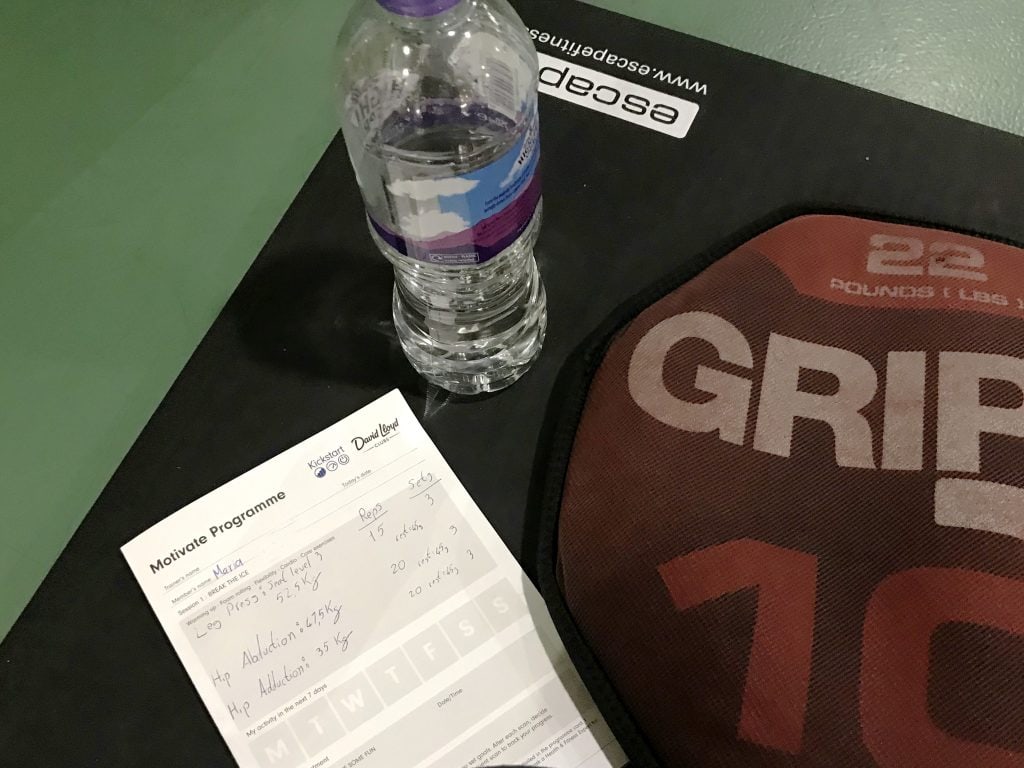 The gym is a good size, with plenty of treadmills, rowing machines and cross-trainers. There's also a dedicated area for weights too. I find gyms to be a little daunting but having had three induction sessions with Nick I was more confident heading to the gym by myself.
Book with ease using the David Lloyd app
The David Lloyd app is a must-have if you are a member. You can easily check the class timetable to see what's on each week and more importantly, you can book classes (for both and you the kids) as well as booking a time slot for the tennis courts.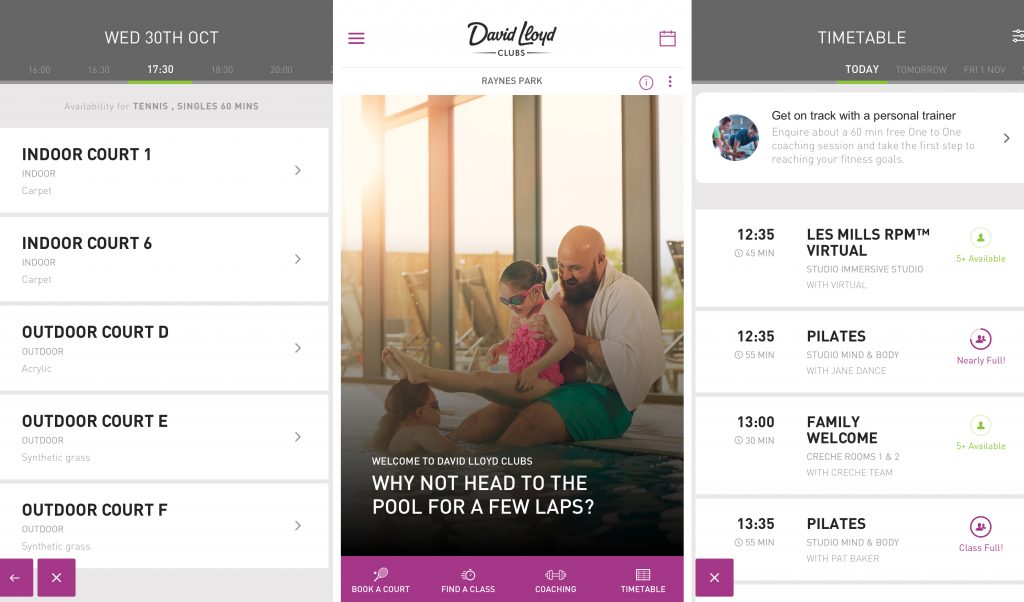 DLcious Cafe Bar
After a family tennis session or a swim, the cafe bar is a great place to grab a drink and a bite to eat. There is a Kids Area here that shows Kids TV programmes as well as tablets for them to use. We enjoyed heading here to relax. The boys would be happy playing on the tablets or watching TV while Mr H watched football and I would catch up on a bit of work.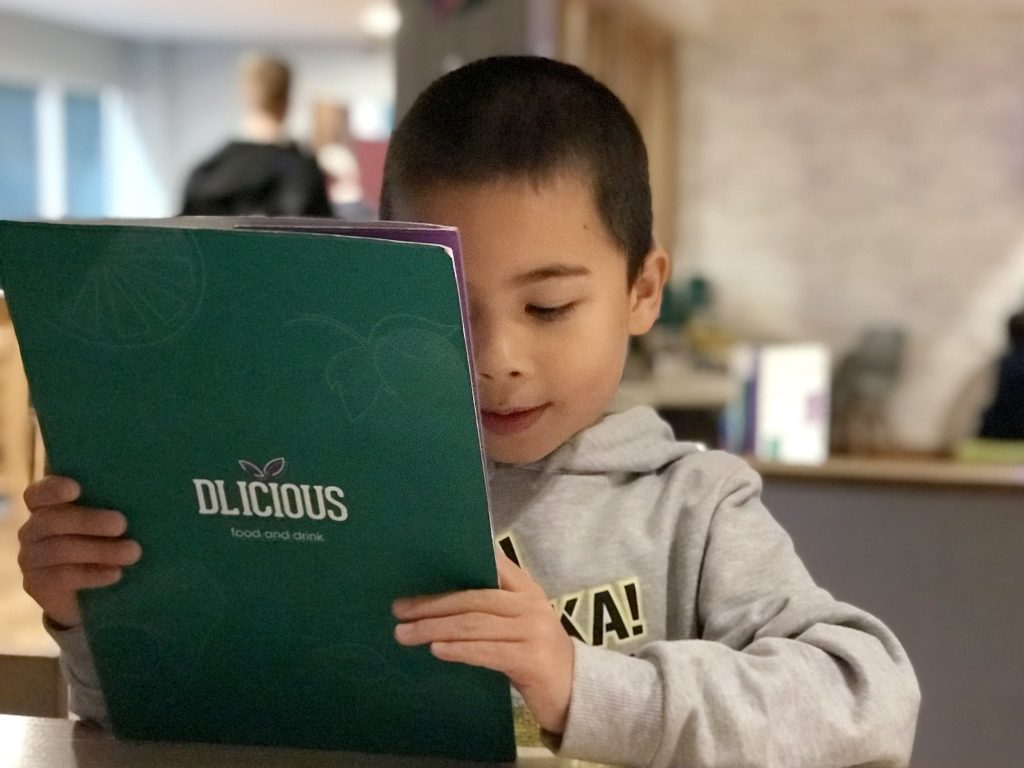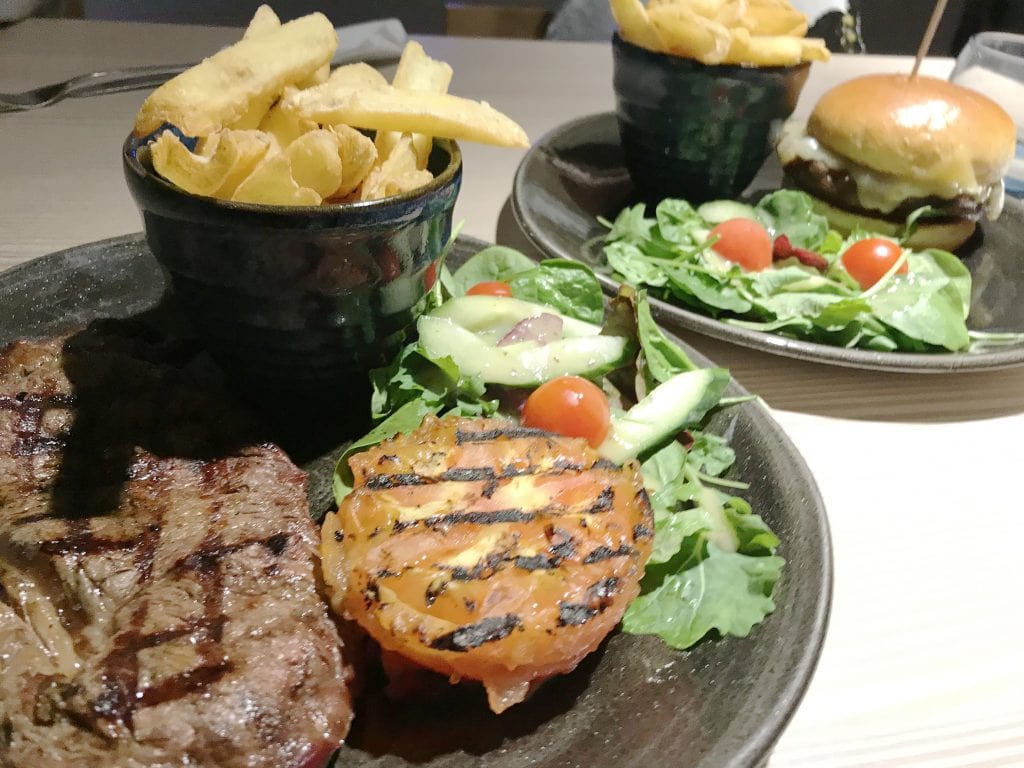 What do you get with the David Lloyd membership?
With some health clubs, there are hidden extras that you have to pay for; this is not the case with David Lloyd. The membership gives you access to all the facilities including use of the tennis and badminton courts and the weekly classes. The only things you would need to pay extra for are for tennis or swimming lessons should you wish to take these up or if you wanted to put your child in the creche.
Not just a Health Club
I really like the fact that a family membership at David Lloyd is so geared towards families. From the family-friendly changing rooms to the Kids area in the DLcious cafe bar, everything has been carefully thought out to make it a great place for families to spend time together. Whether that's to exercise together as a family or simply to socialise. David Lloyd Clubs also organise social events for their members such as summer barbecues and special outdoor cinema screenings.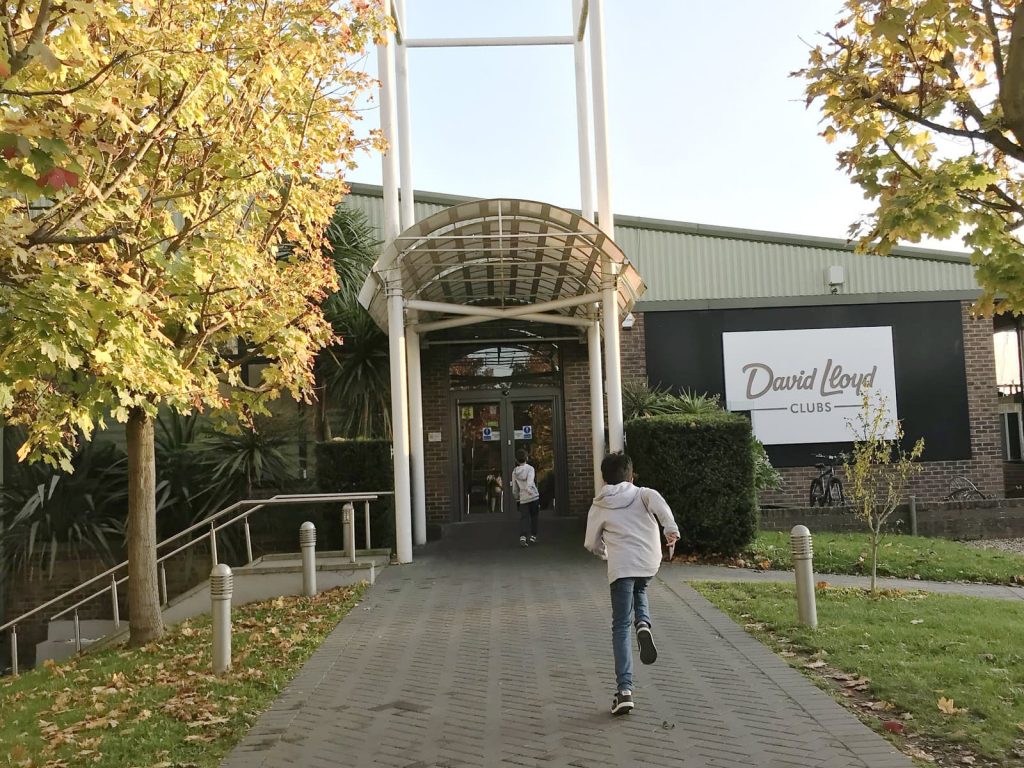 There are over 90 David Lloyd Clubs across the UK, so if you fancy giving them a try they are currently offering a three-month trial membership so you can see what a family membership at David Lloyd is like for yourself.