Hello!
Did you all have a lovely Christmas and New Year?
It feels a little odd to be looking back on December when most people are looking towards the New Year. Many of us have new resolutions and goals that they want to achieve for 2017. I have really struggled to get back into our usual routine this week. It's been hard dragging myself and the boys out of bed in the mornings!
December was a crazy busy month of festivity – I'm sure it was the same for all of us. It was great to have a couple of weeks off work to spend with the boys and we were sure to make the most of every moment. We had lazy mornings, PJ days and movie nights as well as trips to our local National Trust Park and the woods.
It was really tough picking out our top five this month but here they are.
Remote control cars
Father Christmas was rather generous this year and the boys got a remote control 4×4 car each. I must admit I didn't realise quite how big they actually were. I think Mr H loves them just as much as the boys. They are pretty speedy and are able to go up hills, in mud and water and all sorts!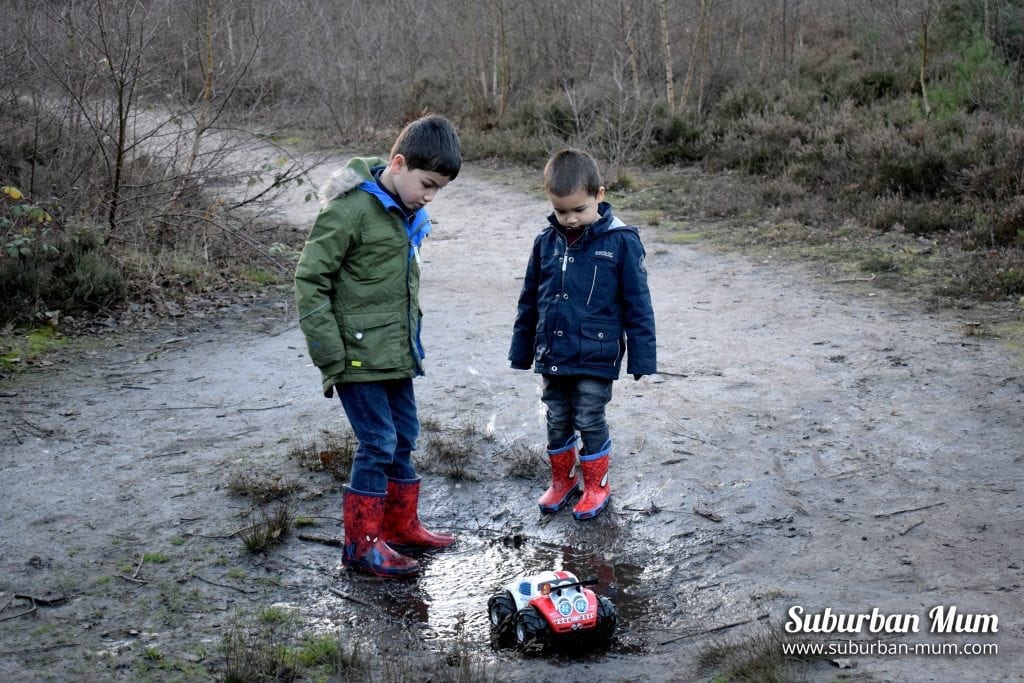 New camera
Mr H has earnt lots of brownie points over Christmas as I received a DSLR camera. I'd been struggling with my faithful digital camera for a while (it's not great in low light and fast movement) and have wanted a DSLR. I LOVE LOVE LOVE it. There is so much to learn but I can already see the difference in the quality of photos I'm taking. I was one happy bunny over the Christmas holidays and have not stopped snapping photos of everything and anything!
Nativity and Christmas songs
Year 2 is the only year that have a Christmas Nativity and so I was very proud of my big boy. He played an Angel and had three lines to learn and did them beautifully! It was also M's first performance at nursery too and it was just too cute!
Father Christmas at Painshill Park
December, wouldn't be December without a trip to see the man in red right? We went to see him in a Crystal Grotto at Painshill Park this year and the walk up to the grotto was really good fun. We were spoilt with some stunning views of the place.
Christmas at Kew
Finally, our little pre-Christmas trip to Kew Gardens was just what we needed to get us in the festive mood. Seeing the place lit up at night was just stunning.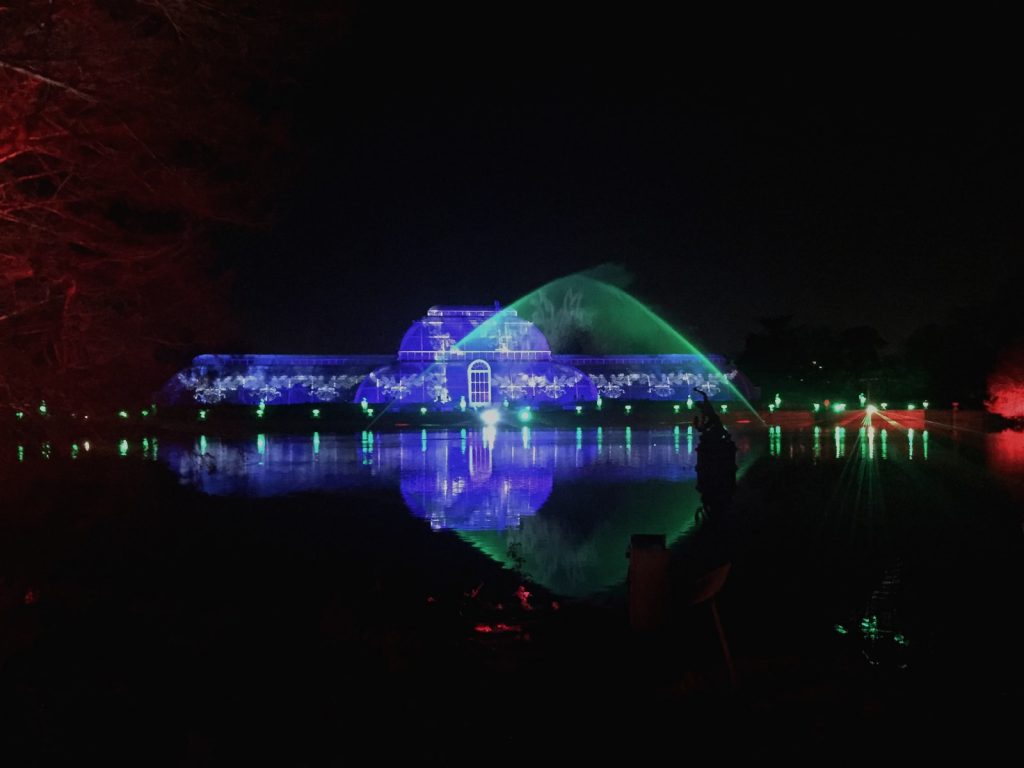 What were your favourites for December?
Linky rules
Each month I will list five things that my family and I have been into – be it a favourite song/band, a new programme on TV, item of food, gadget place(s) we have visited etc…
You are very welcome to join in and do the same OR post any of your own favourites – pretty much any top 5 list goes.
Please grab my badge (below) and add it to your post, or link to me via a text link
Post your link at the bottom of this page
Use the hashtag #OurFaveFive on twitter and tweet me @suburb4nmum with the URL of your linked up blog post and I will RT
Leave me a comment and I will comment on each post linked up
Please comment on the post before yours
The linky will open the last Friday of each month
That's it!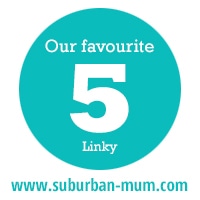 Copy and paste this HTML code into your blog post:
*By linking up to Our Favourite Five you are also agreeing to receive a monthly reminder email. Your email will NOT be used for any other purposes.

[inlinkz_linkup id=689722 mode=1]