Another month gone! February saw my ear problems get progressively worse and the ENTS specialist sent me off to have an MRI to see if they could pinpoint the problem. Thankfully the scans came back clear,no growths or tumours to worry about which took a huge weight off my shoulders. I have high fluid pressure in my inner ear which has been causing tinnitus and vertigo so I am continuing to take my tablets and will see the specialist in a month's time.
Here are our favourites this month:
1. M's Birthday
M is now three years old! We took him to Pizza Express for a birthday dinner on the actual day of his birthday and had a small Thomas themed party. He was thoroughly spoilt with more trains and cars a boy of three could ever imagine. Our house it literally busting at the seams with toys now!

2. E's first school disco
My biggest boy went to his very first school disco on the fFridaybefore half term. I went out and bought him a new shirt especially for the occasion. We had a bit of a mad dash to the hairdressers after school that day to get his haircut before rushing back home to get some dinner into him. It was so sweet seeing them all in the school hall. We teased him and asked what girls he kissed and his reply? "I DIDN'T!!!!!" lol

3. A trip to Claremont Gardens
We had a lovely walk around Claremont Gardens the day after M's birthday party. The weather was a bit crisp but it was so nice seeing the children have a good run around. We saw hints of spring just around the corner too. We've had National Trust Passes for a while now but have not managed to make use of them. Hopefully, we'll take more of an advantage of it as the weather gets warmer.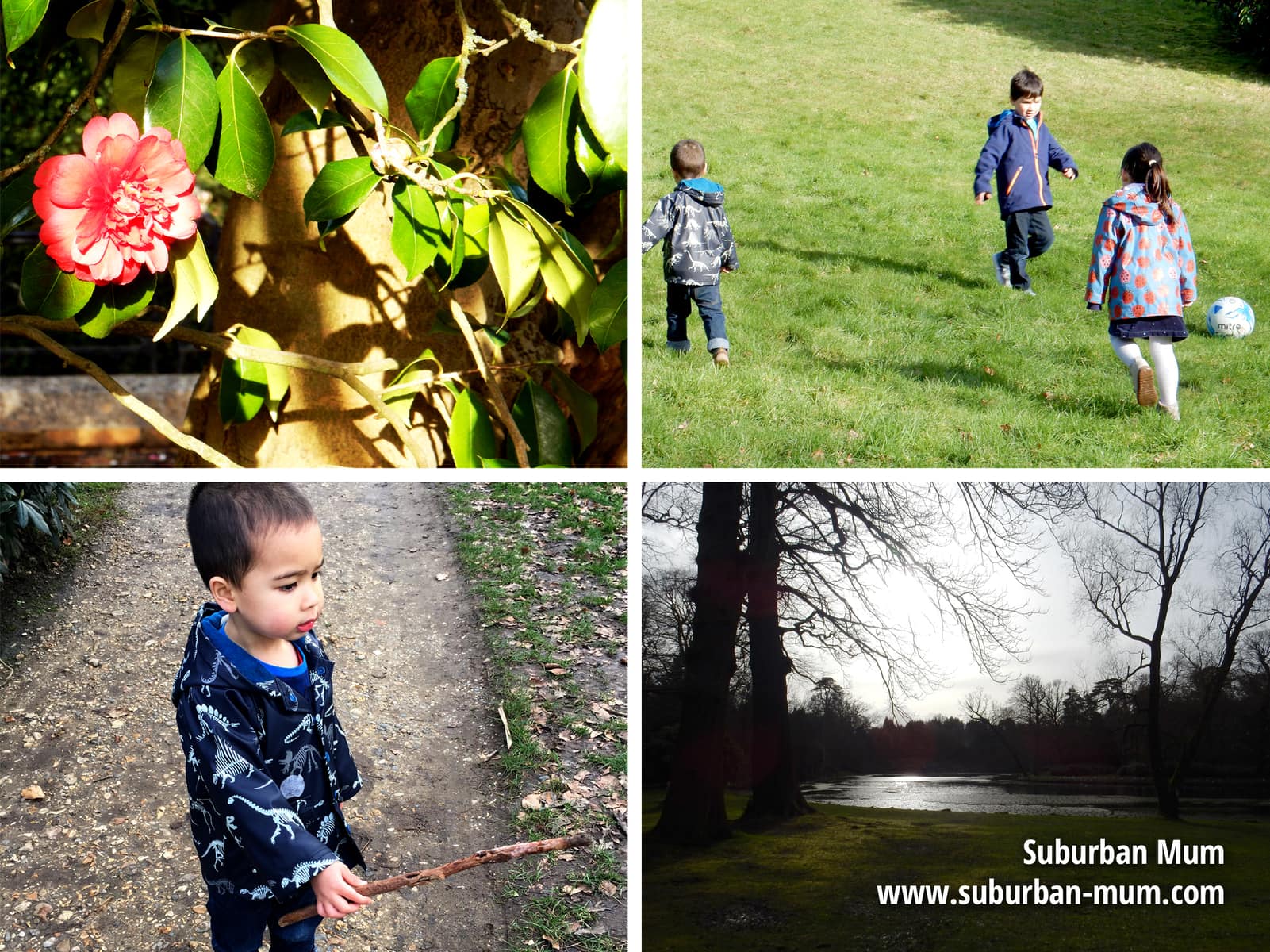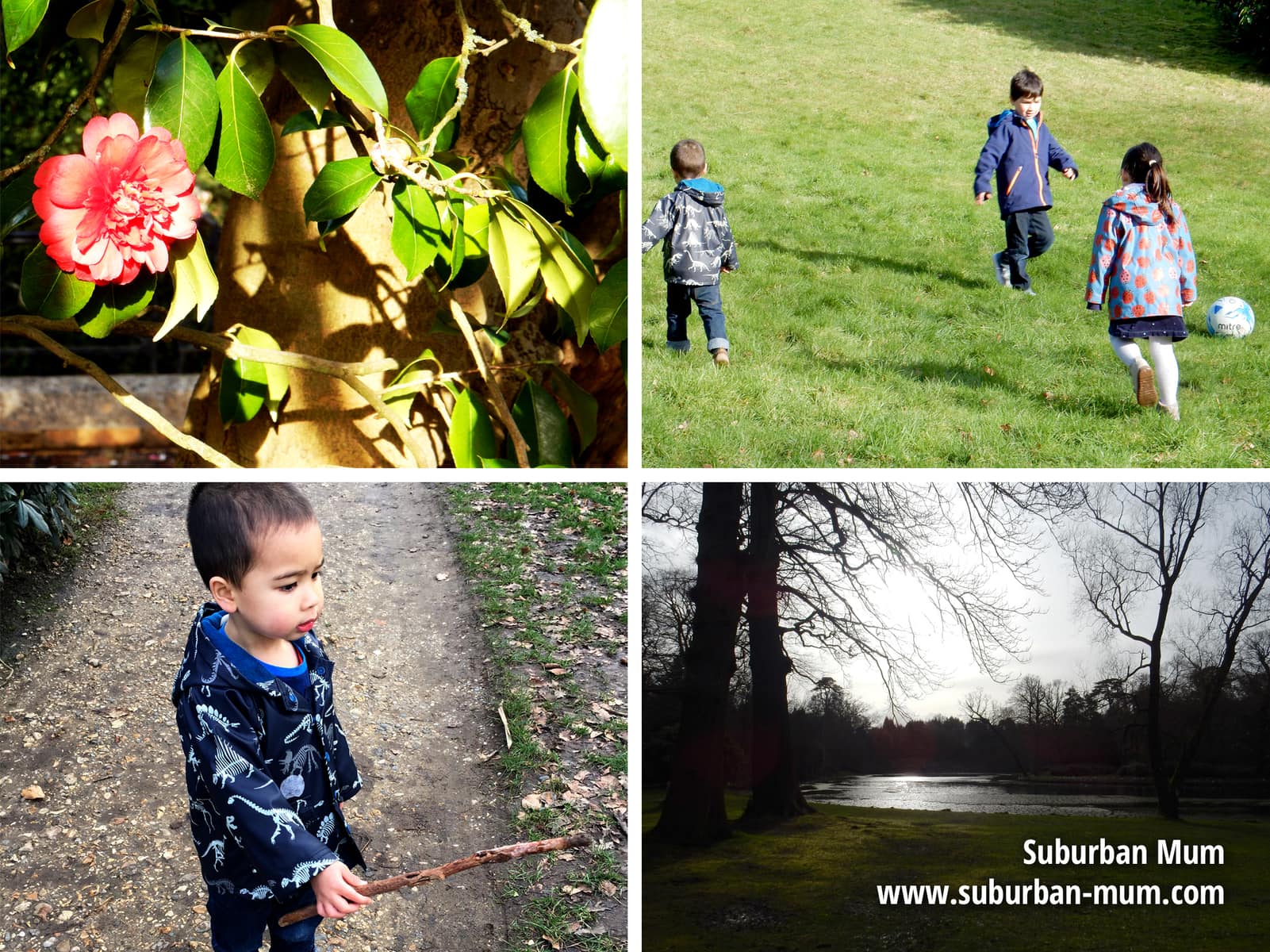 4. Bobux Play Launch
A couple of weeks ago we attended a Mothers Meeting event for the launch of Bobux Play. Luckily the event was on a Friday when I have my day off so M and I took the trip into London. M loves nothing more than a train ride so we had a lovely morning attending the launch and we were gifted these gorgeous cheetah shoes from the new range too. Don't they look cute? He has been wearing them every day!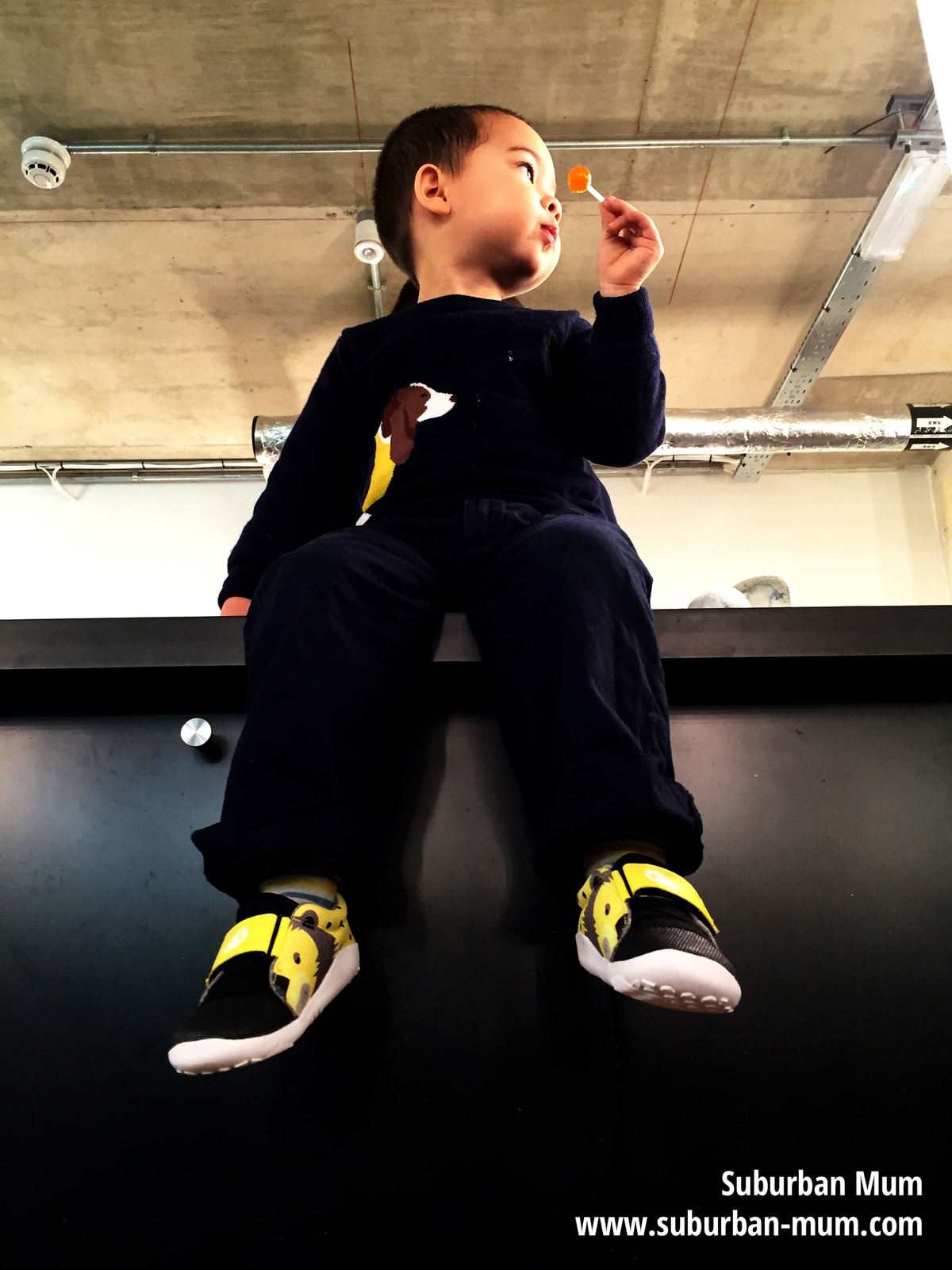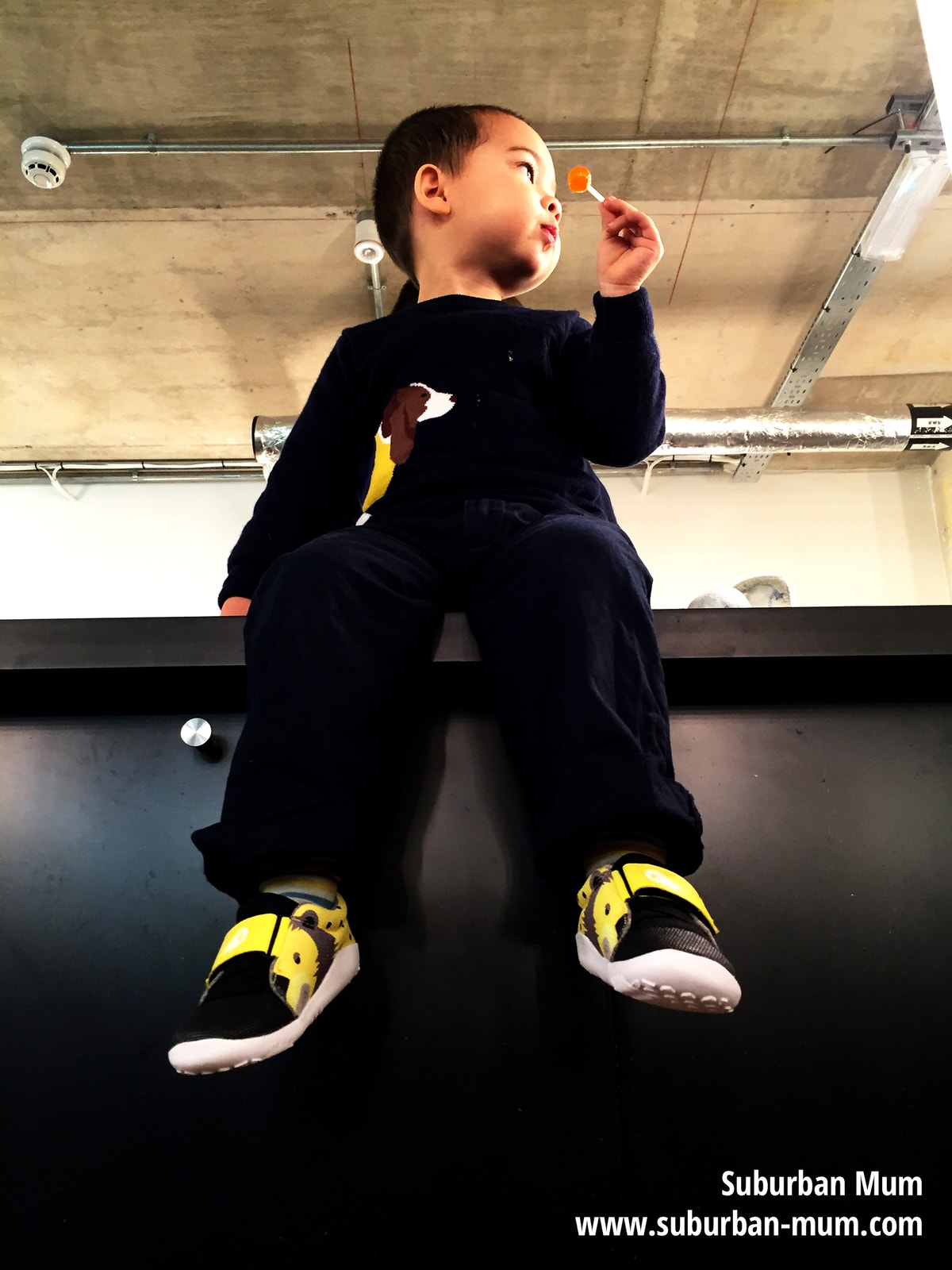 5. Orchard Toys Giant Railway
The boys have been playing with this non-stop since it arrived. It's a giant railway puzzle and a bit like the wooden train tracks they have, it can be built into lots of different variations. The only problem is – they both like it so much it has created lots of arguments about who has what piece and where it should go!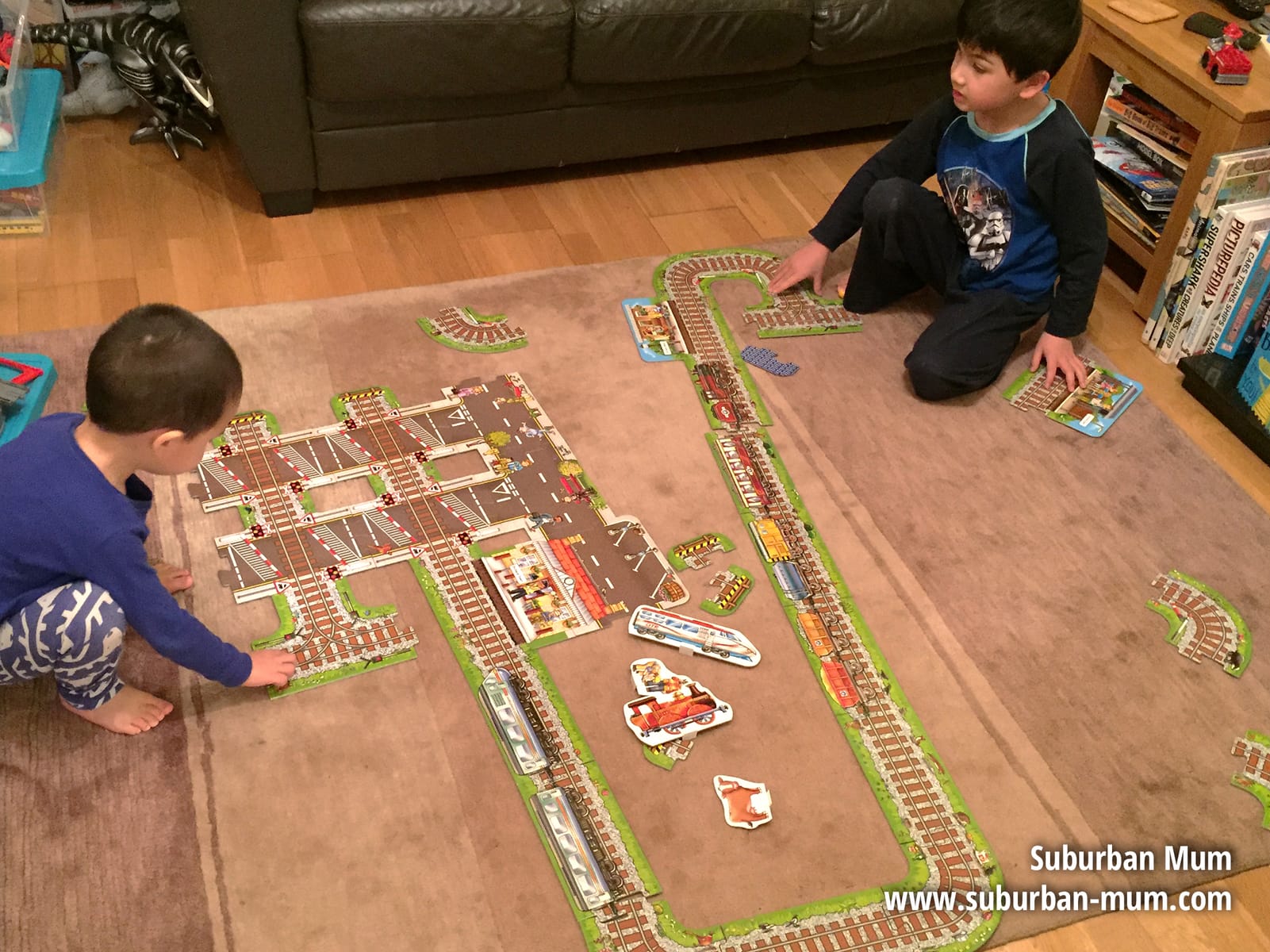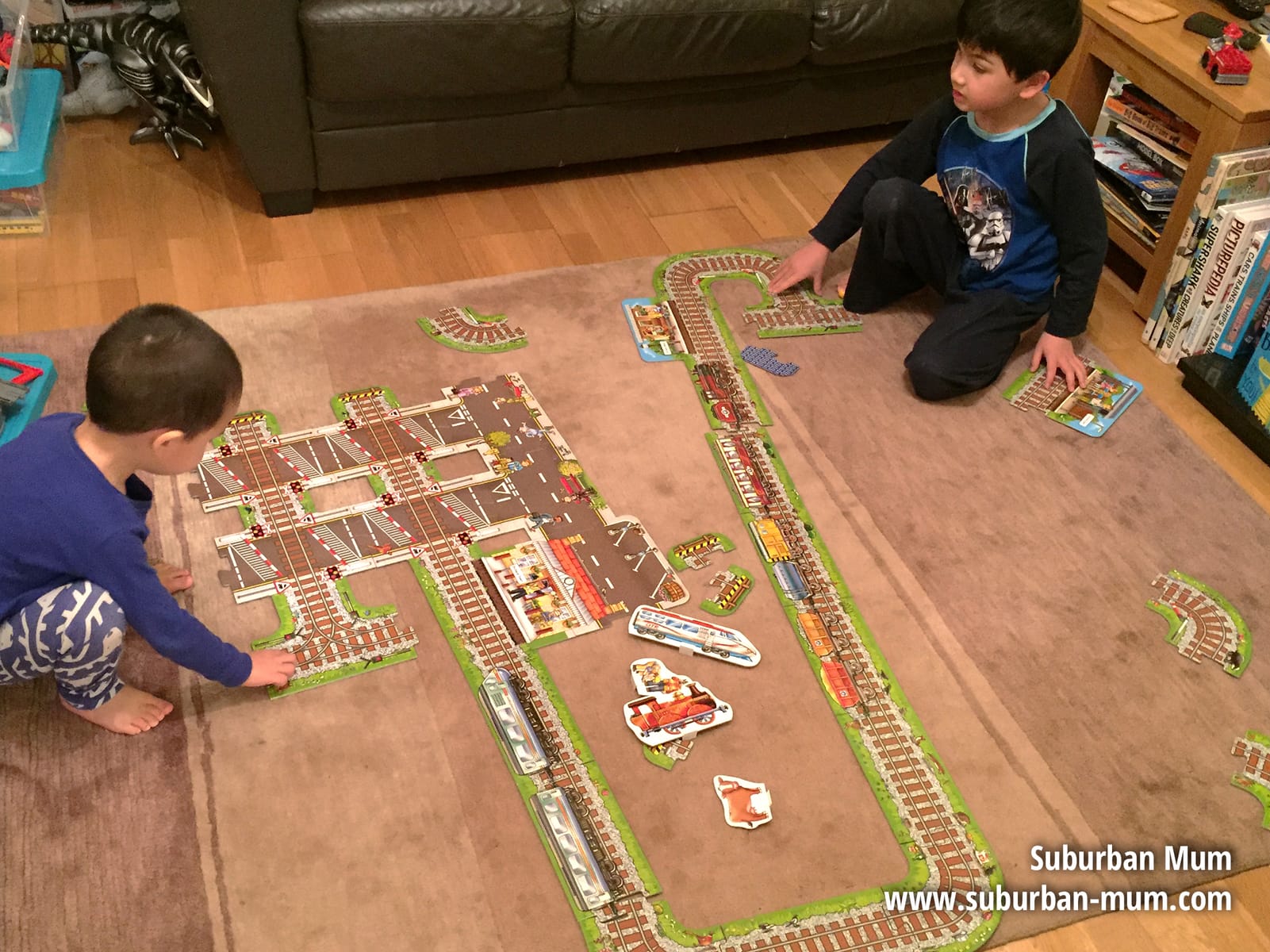 That's our favourites for February – what were yours?
Linky rules
Each month I will list five things that my family and I have been into – be it a favourite song/band, new programme on tv, item of food, gadget place(s) we have visited etc…
You are very welcome to join in and do the same OR post any of your own favourites – pretty much any top 5 list goes.
Please grab my badge (below) and add it to your post, or link to me via a text link
Post your link at the bottom of this page
Use the hashtag #OurFaveFive on twitter and tweet me @suburb4nmum with the url of your linked up blog post and I will RT
Leave me a comment and I will comment on each post linked up
The linky will open the last friday of each month
That's it – enjoy! I hope you find some new things to try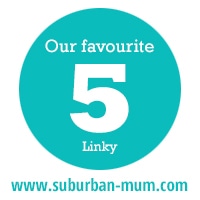 Copy and paste this HTML code onto your blog post:
*By linking up to Our Favourite Five you are also agreeing to receiving a monthly reminder email. Your email will NOT be used for any other purposes.

[inlinkz_linkup id=610391 mode=1]