My boys are a little partial to watching Fireman Sam and I remember watching the original show myself when I was a child. The show has been through a few iterations since then and has gone from using stop-motion animation to now being fully CGI.
We were recently sent the new Fireman Sam Electronic Pontypandy Fire station to review. The boy's love pretend play and can usually be found roleplaying various games together so when the Fireman Sam Playset arrived they were very excited. Although we have lots of transport vehicles such as planes, trains and cars this was our first Fireman Sam branded toy.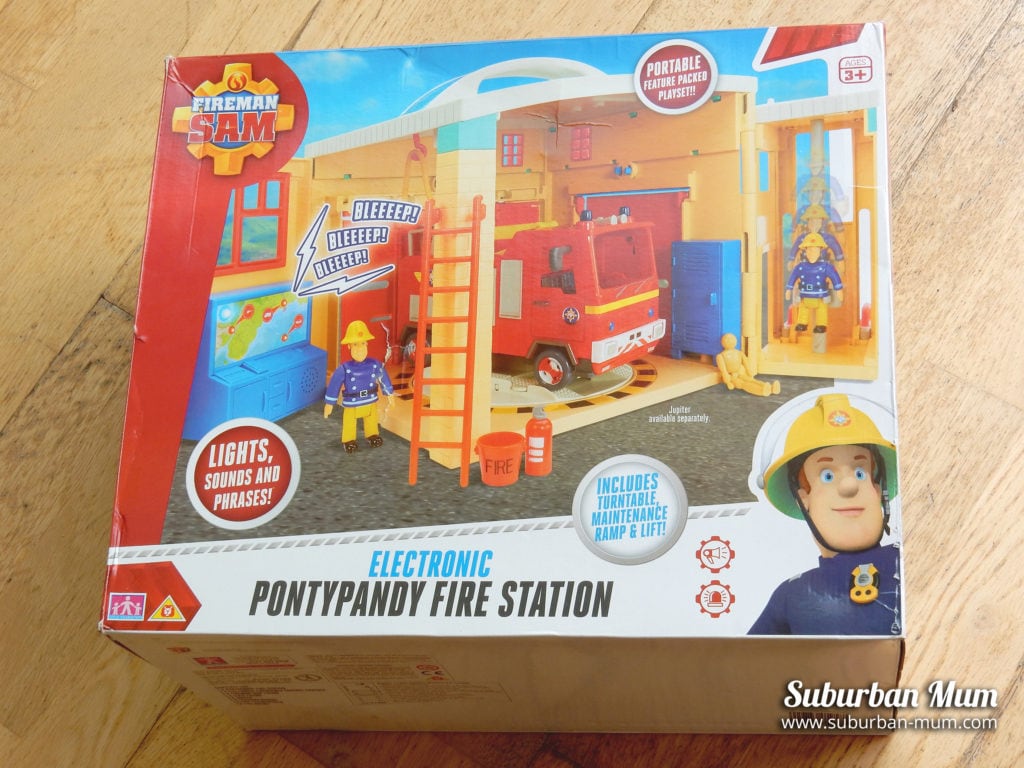 Fireman Sam's fire station burnt down in 2015 and he has a brand new one in the series. This toy is the first one of the new fire station and is a replicate of the one in the show.
The playset includes:
Fire station with portable carry-handle
 Electronic console with desk lights, sounds and phrases
Fireman Sam figure
 Elvis Figure
 Crash Test Dummy figure
 Ladder
 Fire Bucket and Fire Extinguisher

You can see a video of the boys unboxing the playset here:
You will see from the video, my boys were a little disappointed that Jupiter the Fire Engine was not included. That seemed to be the main draw for them and I can understand why. A Fire Station with no Fire Engine to play with seems a little silly to me. If you are thinking of buying this playset I would highly recommend purchasing Jupiter separately (priced at £9.99) which we have since bought to compliment the set.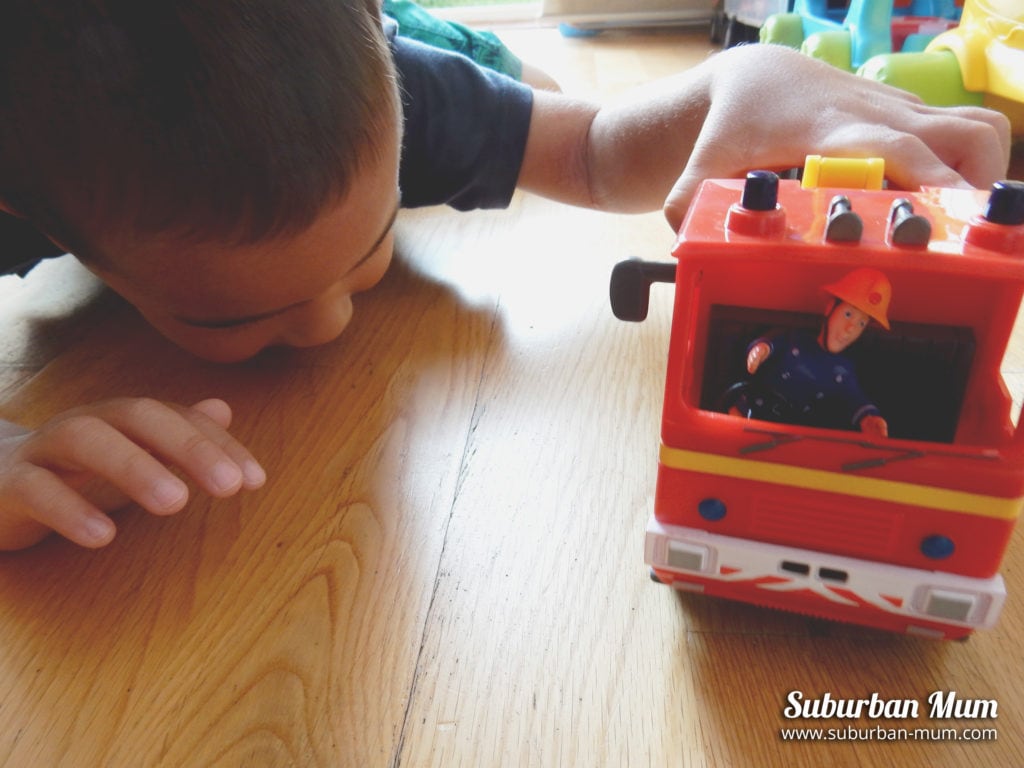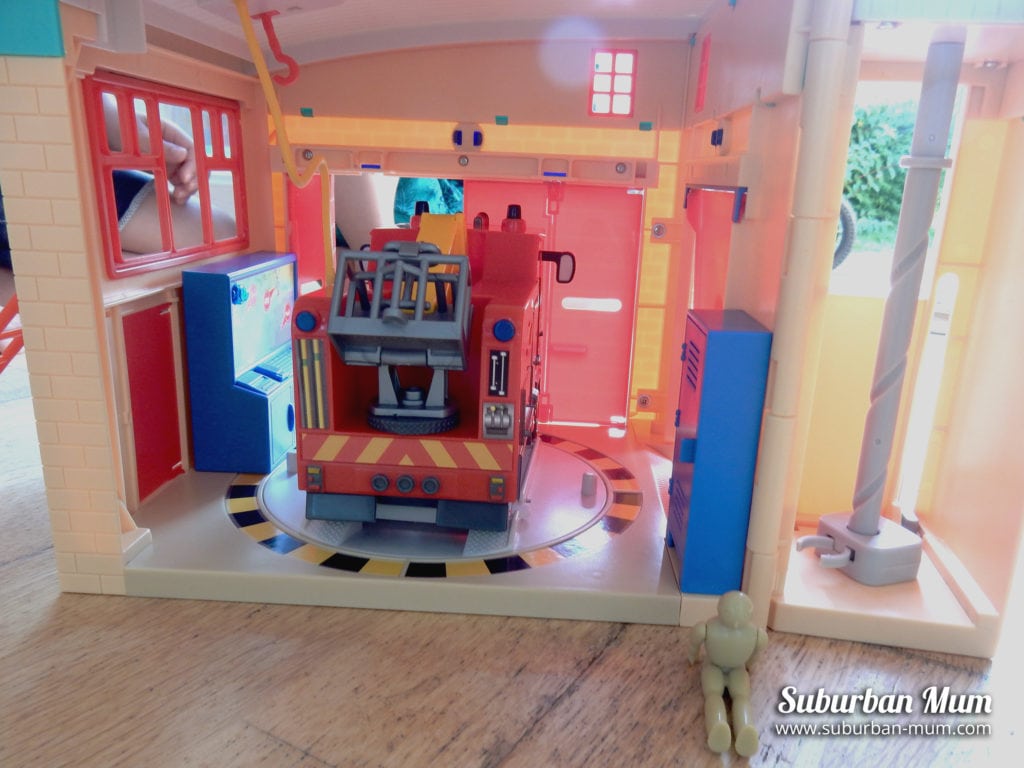 My eldest set about setting up the Fire Station props around the Fire Station which has a working lift and a cool Fireman's Pole for Sam or Elvis to slide down. The playset needs no extra building and is ready to play with straight out of the box. It also comes with a very handy carry handle at the top making it easy to transport around.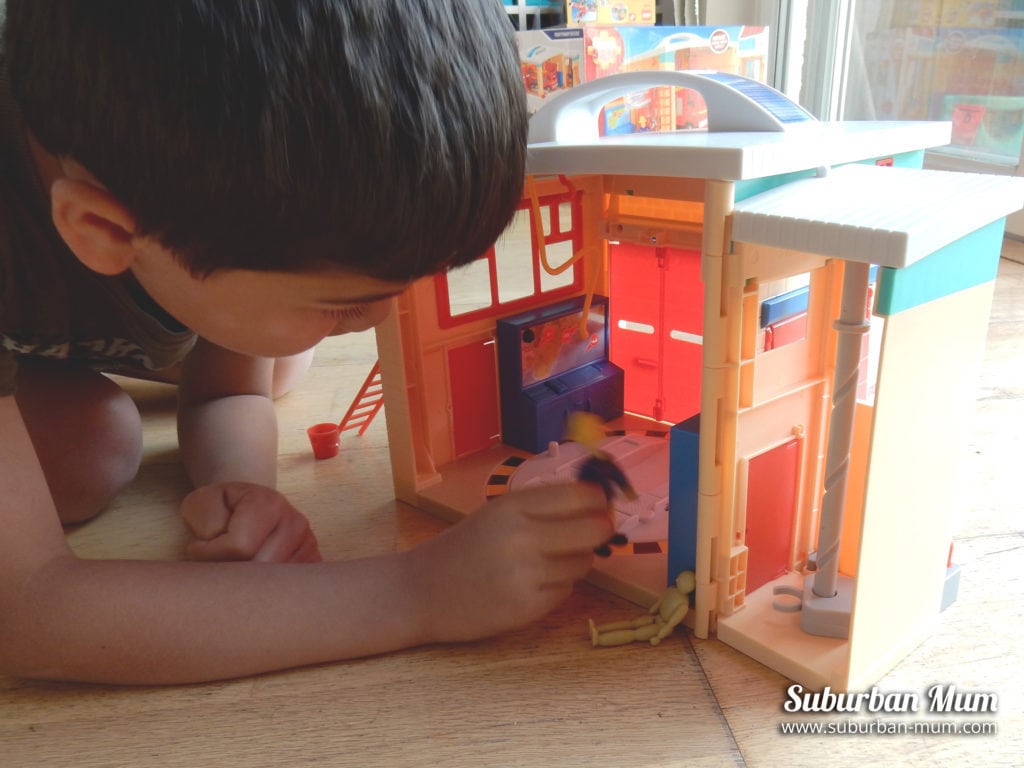 The boys have really enjoyed making up their own Fireman Sam scenarios with this playset and have loved it even more with the addition of Jupiter. There is a whole range of products aside from the fire engine that also compliments this set – helicopter, ambulance mountain rescue and more.
The Fireman Sam Electronic PontyPany Firestation costs £39.99 and is available to buy online from Character Online.
*We received the Fireman Sam Electronic PontyPandy Firestation in exchange for this review. All opinions are honest and my own.
Pin it for later: