We spent a week at PortAventura, one of the biggest theme park resorts in the South of Europe in August/September 2019 staying at Hotel Gold River, one of their onsite hotels. If you want to read more about the hotel you can read our post here. This post details the type of food at Hotel Gold River.
There are three main restaurants available at Hotel Gold River; the main one is the Grand Hall Buffet which is where we went for both breakfast and dinner. We booked the half-board option for our stay, we were hesitant to go full-board just in case we didn't like the food, but we needn't have worried.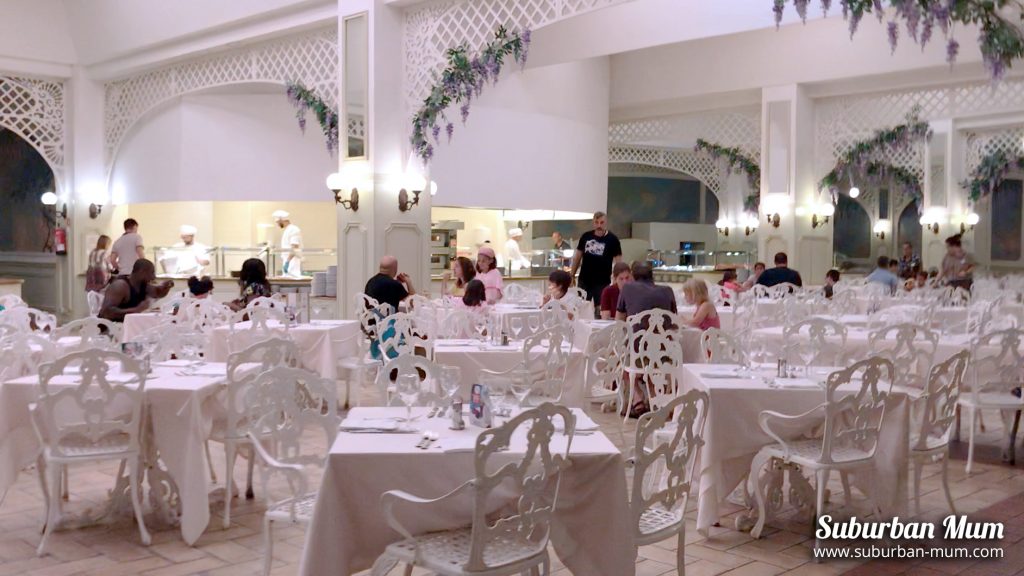 Both breakfast and dinner are buffet style where you can go up and help yourself. For breakfast, you are given a choice of time slots to choose from when you check-in to limit how busy the restaurant is. We had an early slot of 8.30am on our first day as it was the only slot left but had a 9.30am time slot for the rest of the week which worked out well for us. The park opens at 10am every day, but most of the rides don't open until 11am.
For breakfast, there was a choice of hot food such as:
Sausages

Bacon

Beans

Eggs – fried and scrambled

Freshly made pancakes

Churros

Toast
There was also a large selection of pastries, sliced meats, fresh fruit, yoghurts and cereals available as well as a machine for tea or coffee and a choice of hot chocolate or chocolate milk for kids.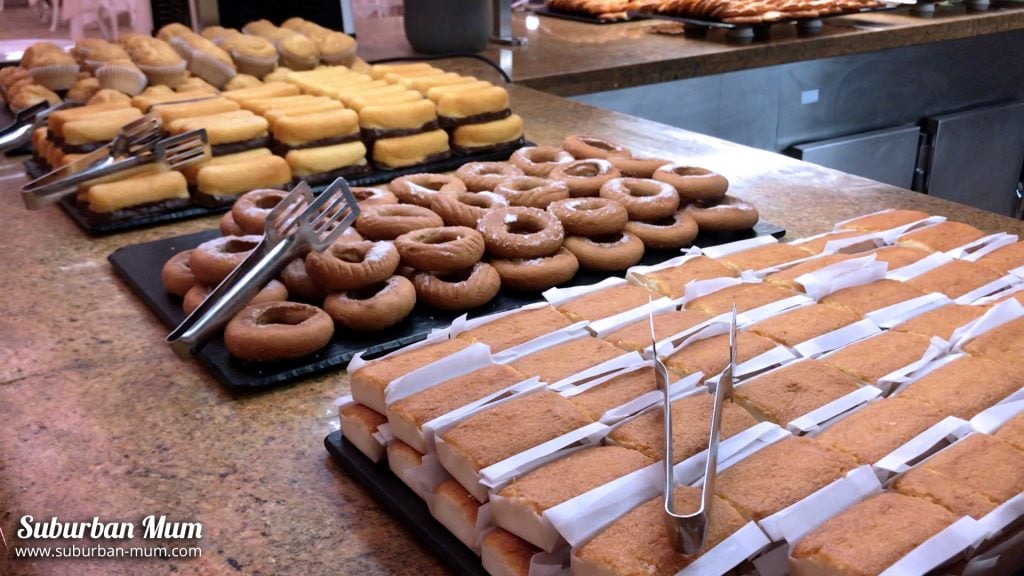 Dinner is served from 7pm until around 10.30pm and again there is a wide selection of food that should cater for most tastes. Over the week, there was a choice of the following: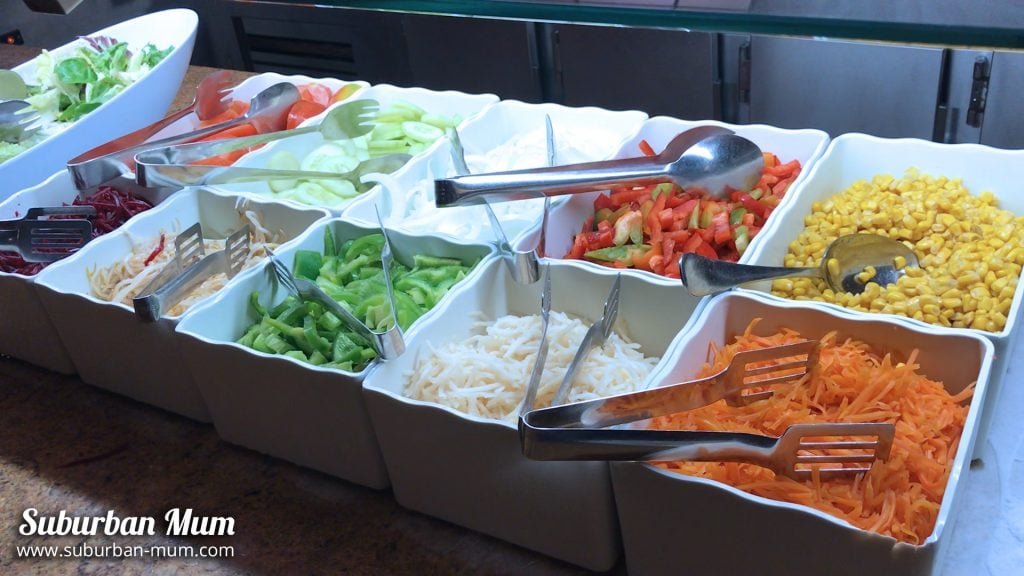 Salad bar

Soup Station with pasta, noodles, paella, pizza and grilled meats

Fish

Steak

Chicken

Lamb

Hot Dogs

Burgers

Meal Selections incl chips, rice and vegetable accompaniments

Fresh Fruit

Cakes

Jelly 

Ice Cream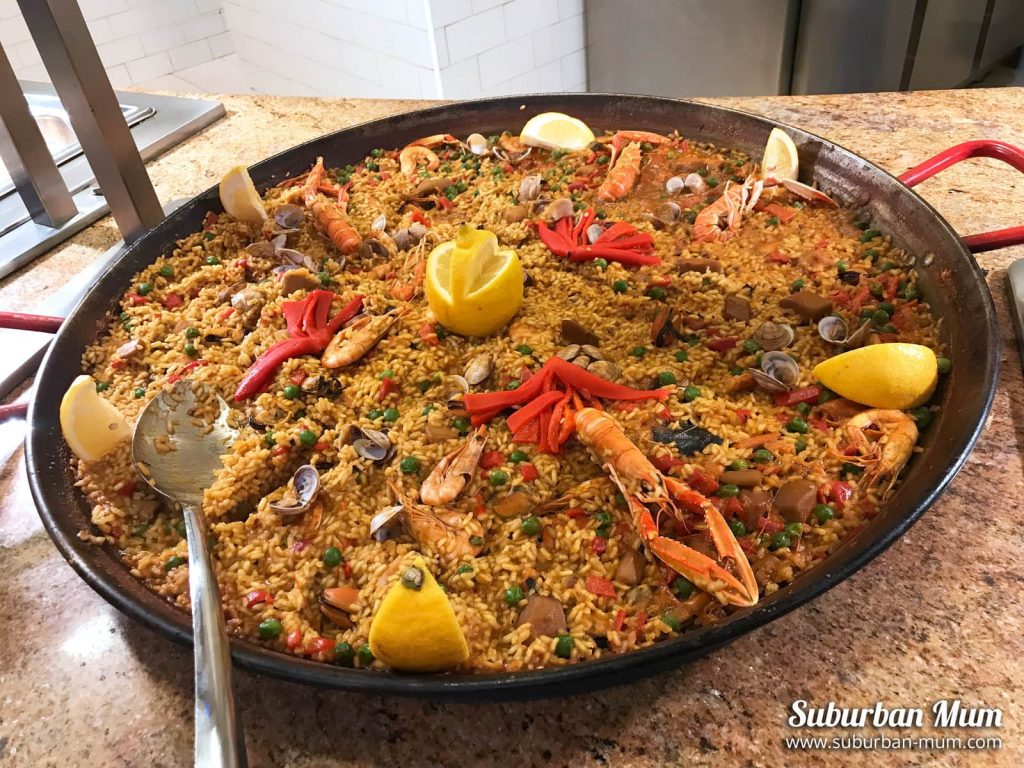 We were really impressed with the food and the boys loved being able to pick and choose what they fancied eating each evening.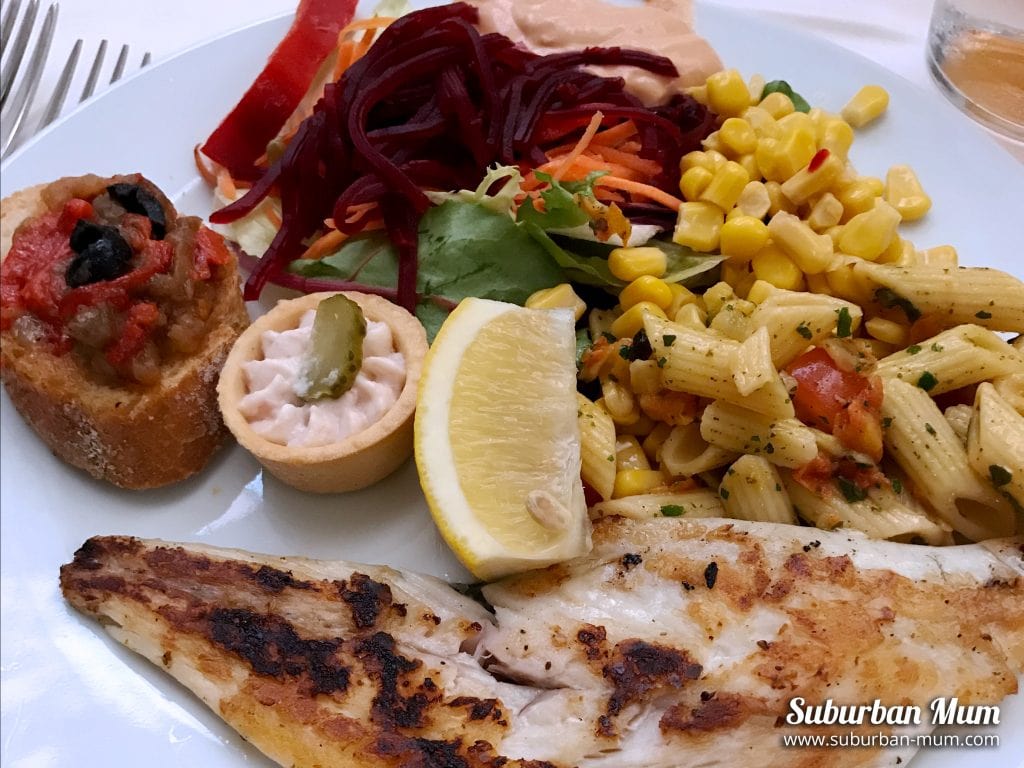 Exchanging vouchers to eat at the park
Choosing half-board or full-board at Gold River gives you the option of exchanging your meal onsite at the hotel for vouchers to use at selected restaurants at PortAventura Park. You're given a value of €20 per adult and €9.50 per child that can be used on the A la Carte menu only. Bookings have to be made in advance at the hotel reception. We did this on the first evening we were there and had our dinner at The Iron Horse, a restaurant serving American food. Once our vouchers had been deducted we paid an extra €25-€30 which we felt was rather overpriced.
We didn't really think much of the food at The Iron Horse, service was slow even though it wasn't busy when we dined. The food was mediocre and not overly hot either. It simply didn't compare to the food at Hotel Gold River so we chose to continue dining there each evening.
Tips for dining
If you have a later time slot for breakfast, there may be a queue to enter the hall so it's worth allowing extra time for this.
For dining in the evening, we found the best time to arrive was at 7pm just when the buffet opens as everything is hot and fresh. It also means once you've eaten you are free to head back into the park for the evening. (in the Summer when we went, the park was open until midnight)
Read my other PortAventura posts