E is 11 now and other than video games, there's not much toy wise that grabs his attention. K'Nex however, is definitely one of the things he can pick up and get engrossed in easily.
We're no strangers to K'Nex, it's something that the boys enjoy playing with time and time again.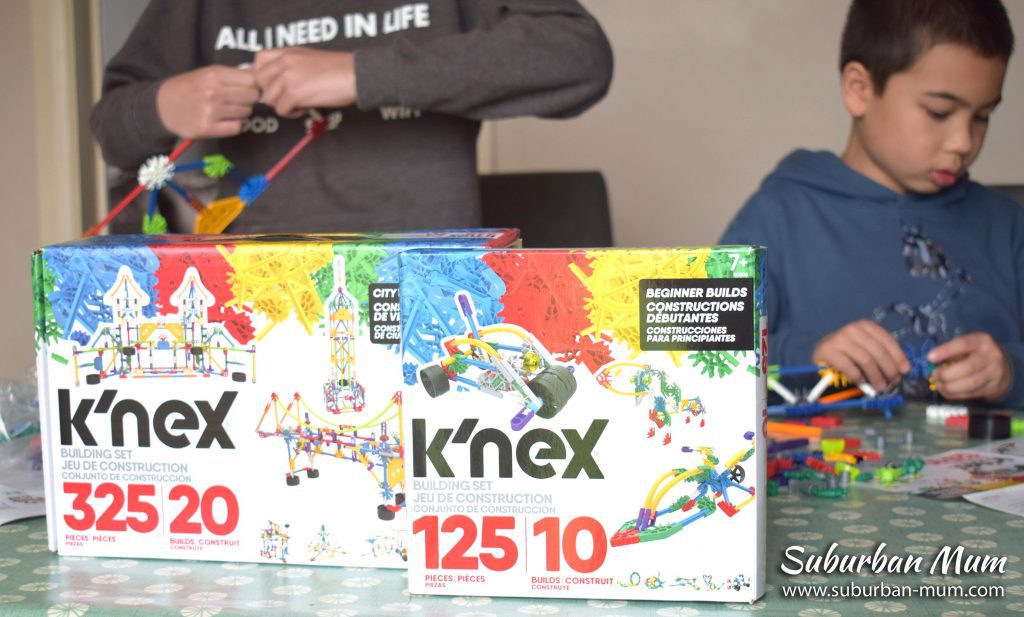 K'Nex Classics
K'nex, a member of the Basic Fun! family, was founded in the early 1990s with the goal of showing children that the only limit to construction was their creativity. K'Nex is a system of interlocking plastic rods and connections, blocks and other components that may be joined to make a variety of models and constructions.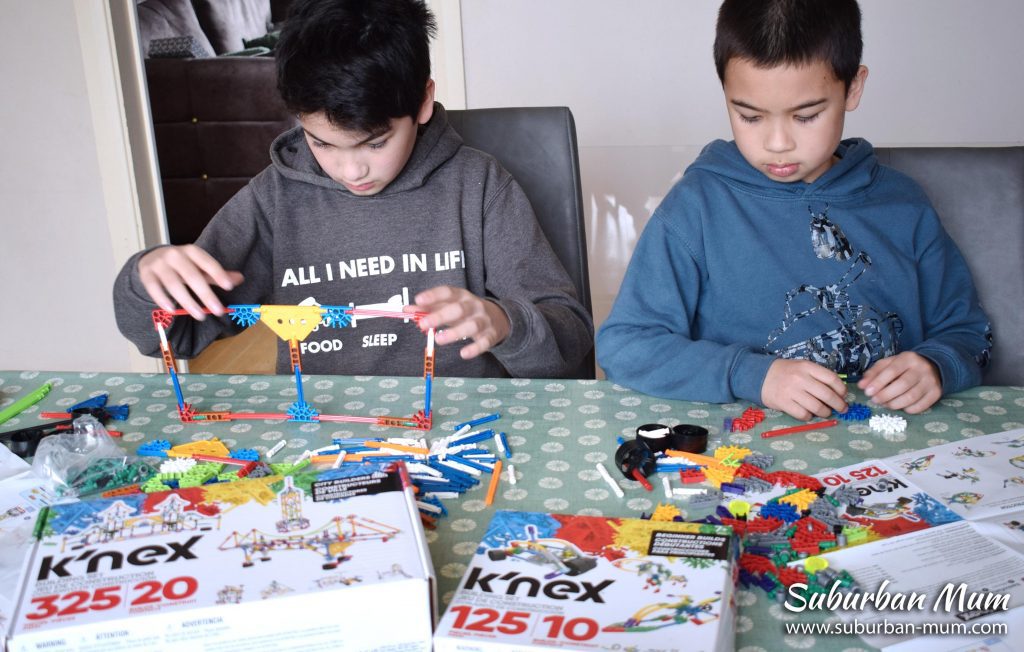 We were recently sent a couple of K'Nex Classic sets to review which the boys welcomed with open arms. We received the K'Nex Beginner Builds where you can build 10 different models including Monster Truck, Rally Truck, Moon Buggy, Cat, Fish and more.
M found the instructions easy to follow and promptly started off attempting to build the helicopter. In the end, he veered off course and changed this into an aeroplane as he is obsessed with them right now.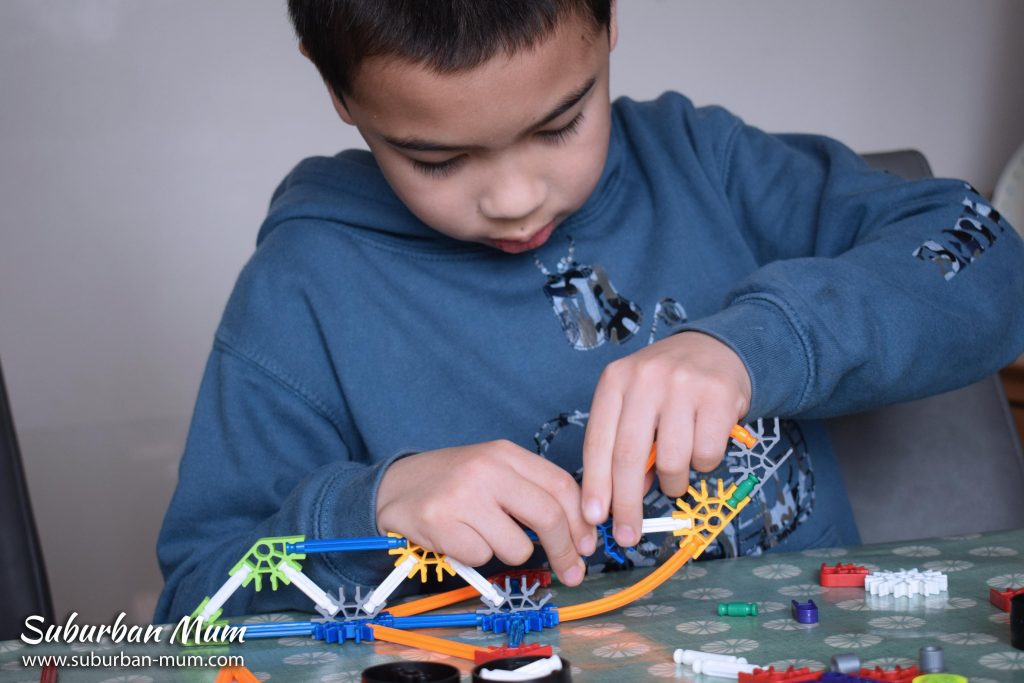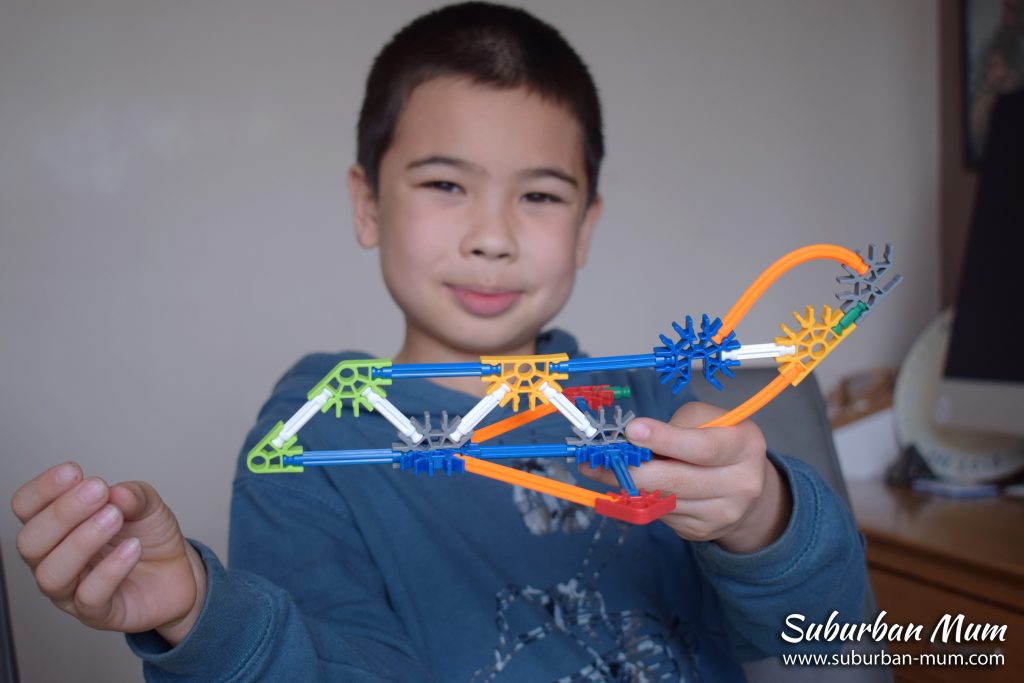 While M was busy with his aeroplane, E got stuck into the City Builders set. This has 325 pieces, allowing you to build 20 different models including A Castle, Arch Bridge, Treehouse, Skyscraper and more. E decided to make his own version of a bridge using the numerous rodes and connector pieces. The great thing about K'Nex is that you're able to build both 2D and 3D models. Once you're confident about how to connect the different pieces, you can literally make whatever creation you have in your mind without the need to follow the instructions.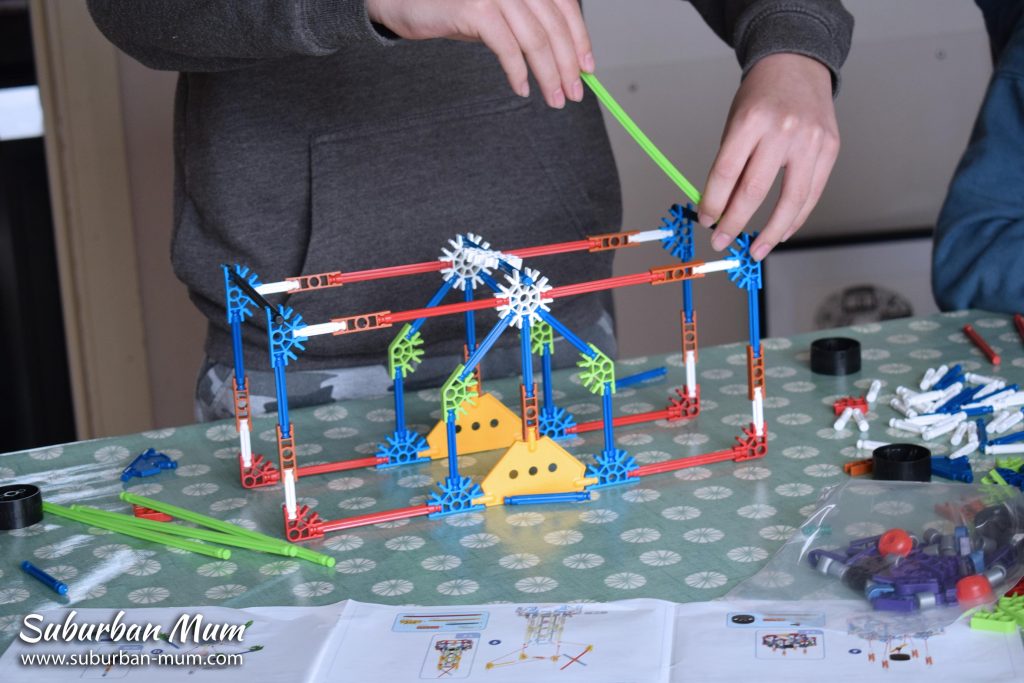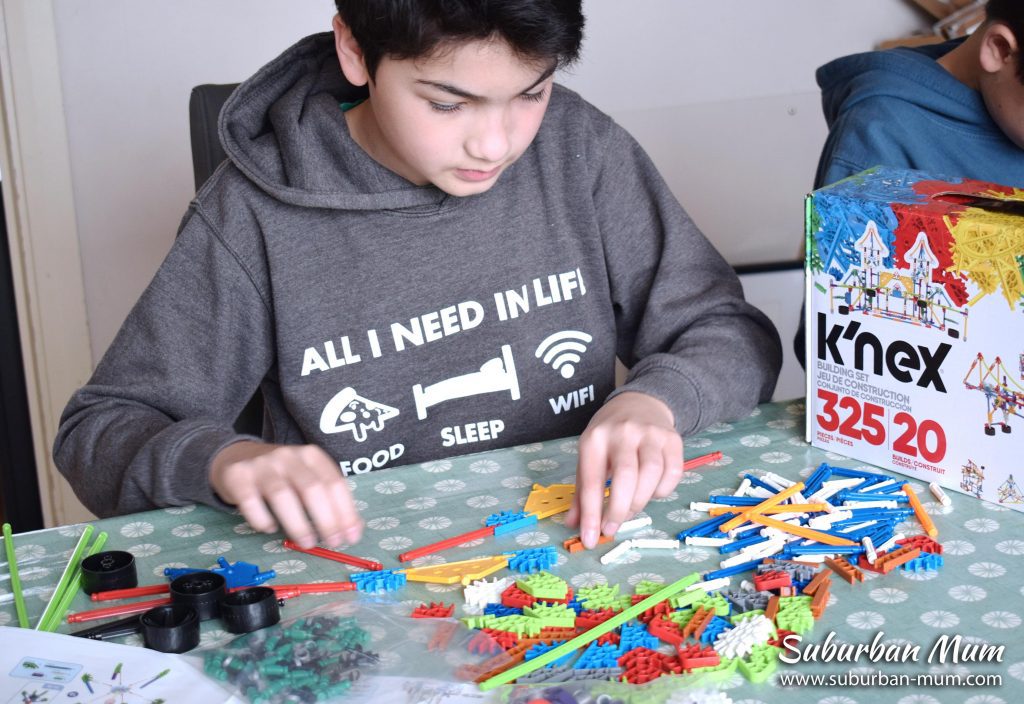 The boys have really enjoyed building new models with their new K'Nex sets. It's going to be great to keep them occupied over the Easter holidays.
The K'Nex Classics Builder sets are available from John Lewis with prices starting from £11.99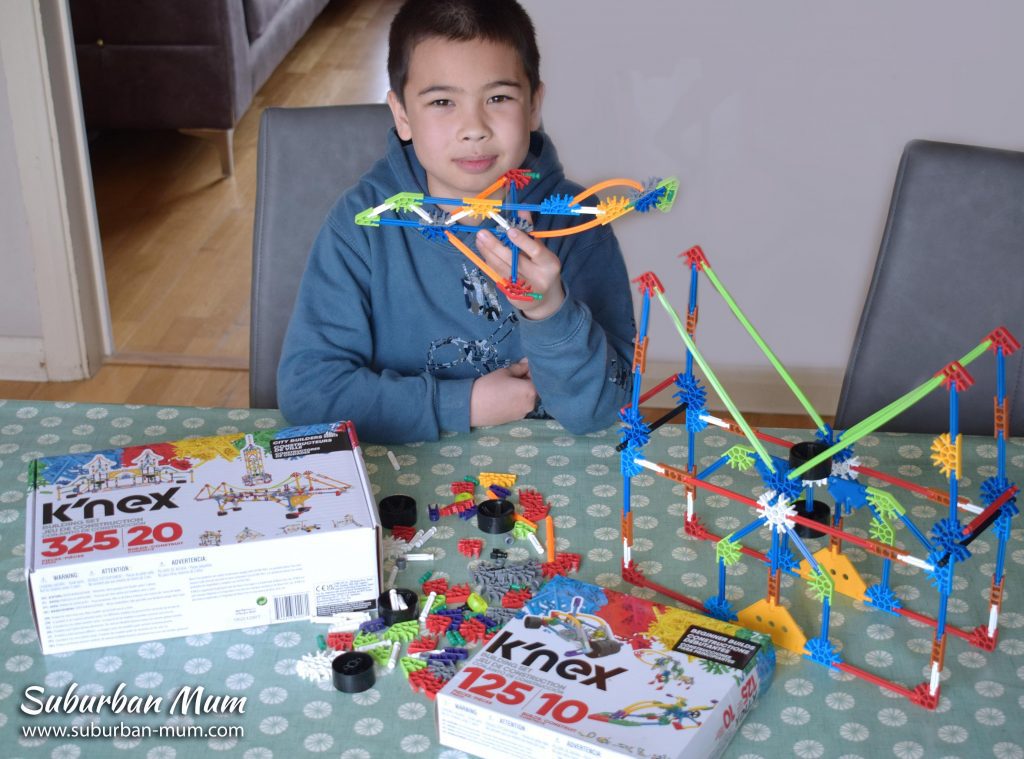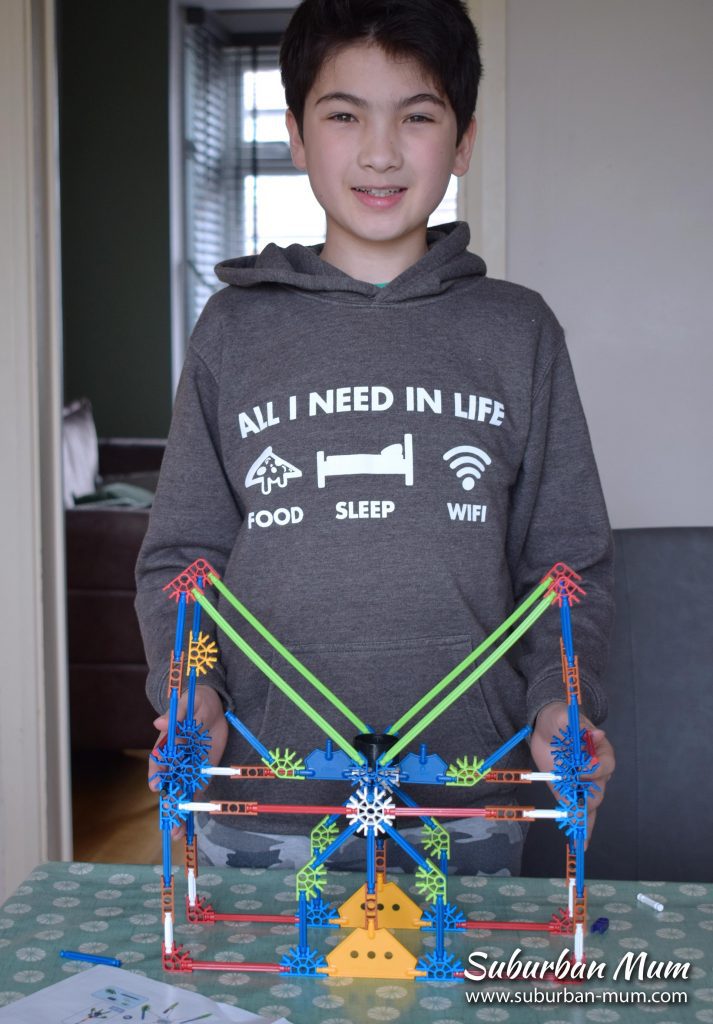 You might also like: