We really enjoy eating out as a family. As the boys have gotten older they have become quite adventurous with their food and love trying new things. Thai food is probably one their favourites. E loves a bit of spice in his food and M will pretty much eat anything if it's accompanied with rice (it must be the Chinese gene in him!) So when The Giggling Squid got in touch and invited us down to see what we thought of their newly launched kid's menu we couldn't wait!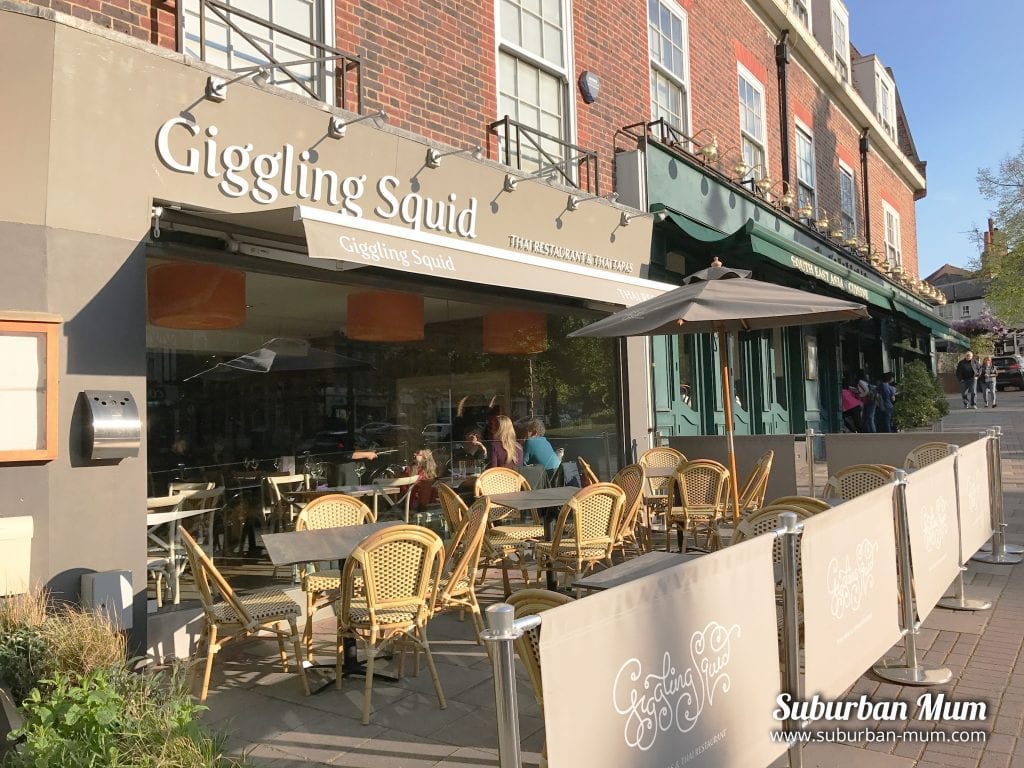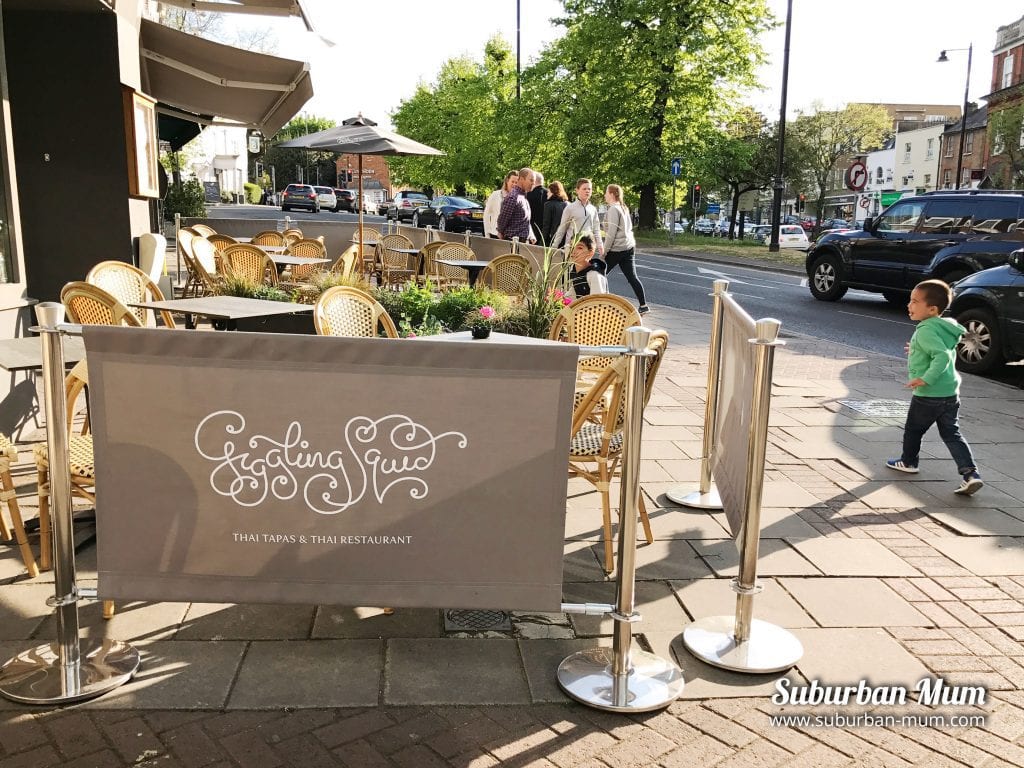 The Giggling Squid, Esher is situated along the main high street in Esher and there is a public car park near the Civic Centre, just a few minutes walk away. Parking is free after 6pm during the week and is free on Sundays.
We visited on an early Saturday evening so I had the night off cooking which is always a plus! The restaurant proved to be popular and was filled with young families.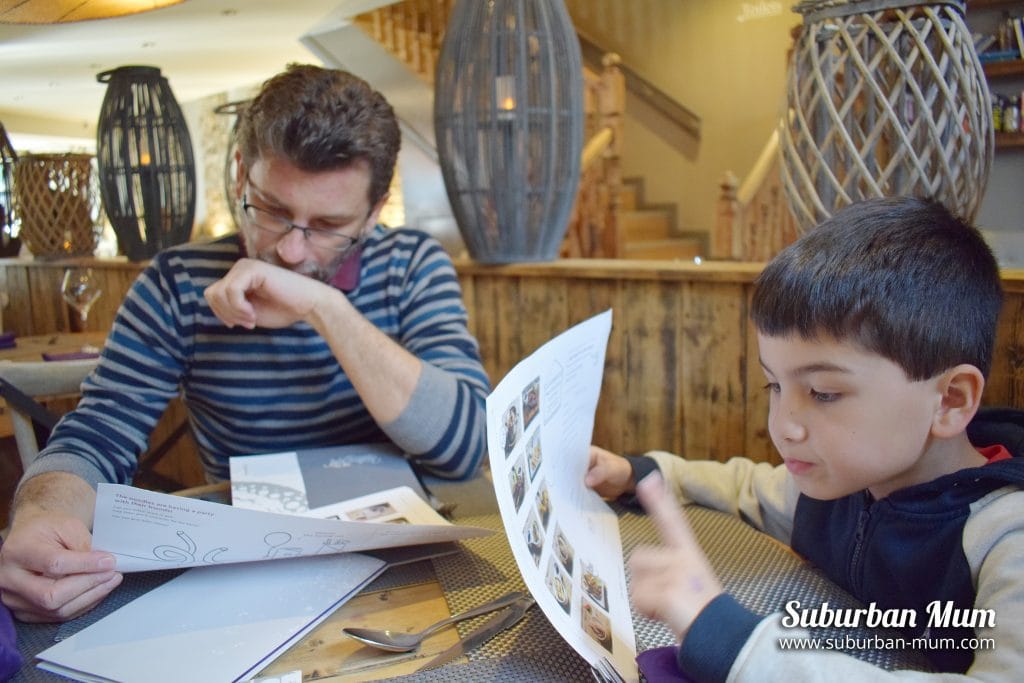 Little Tapas for Little People
The children's menu is very reasonably priced at £5.95 and they are able to choose two dishes plus rice – perfect if they can't make their mind up and want to experiment and try different dishes.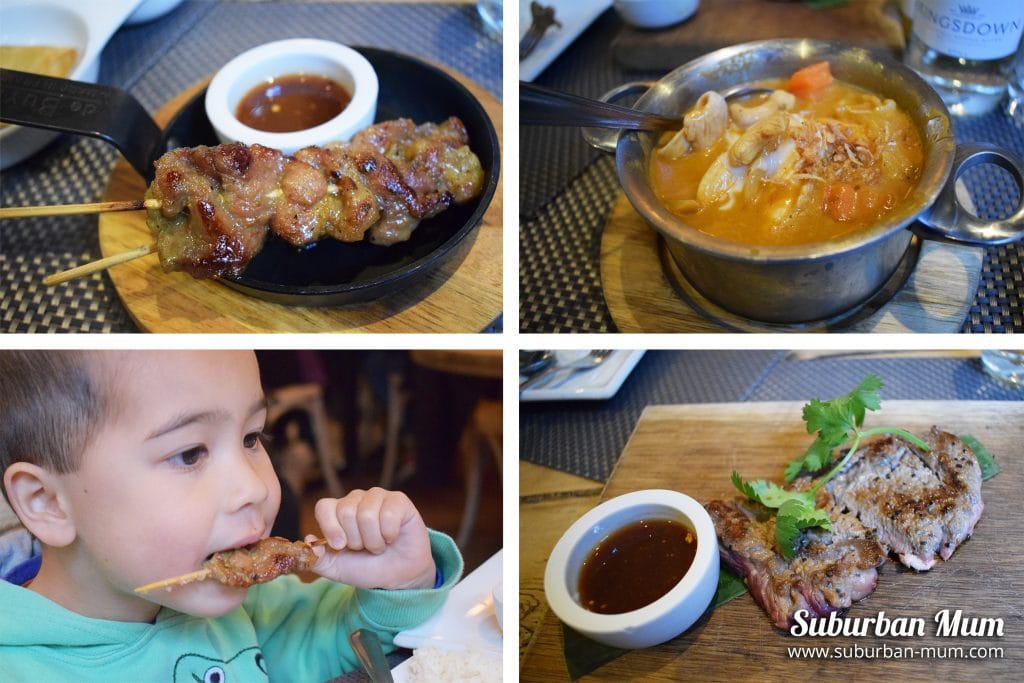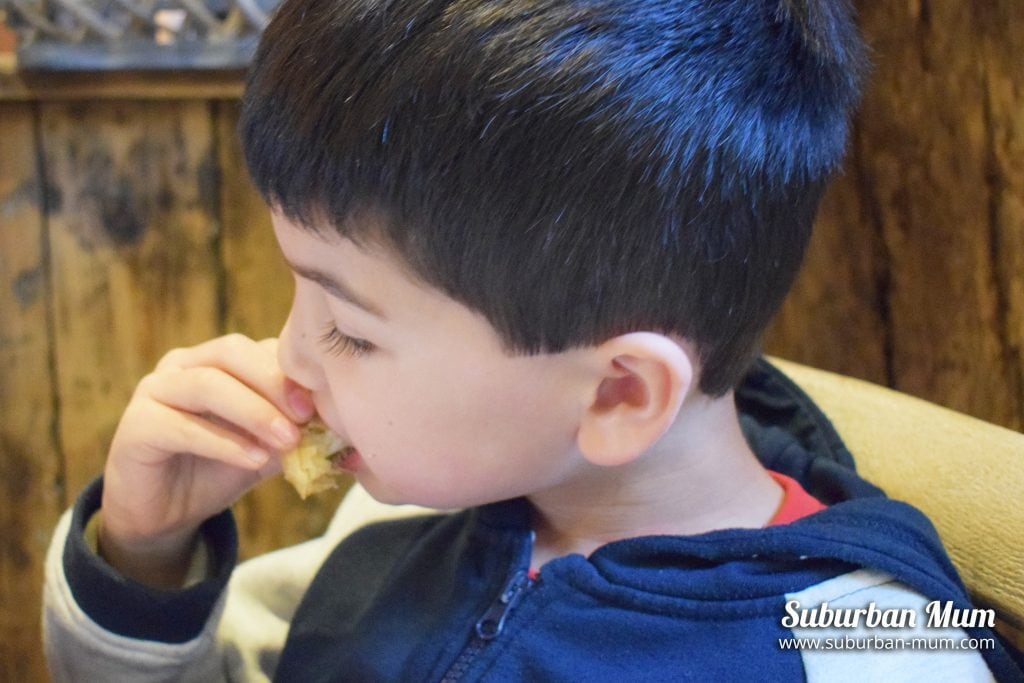 The boys chose to have Spring Rolls, Grilled Pork Skewers, Tender Strips of Sirloin Steak and Mild Massaman Curry. I really loved the tapas style idea, smaller dishes work great with children because they don't feel so overwhelmed by huge portions of food. I think the portion sizes were spot on here, they had just enough room for pudding too!
E loved the Roti with condensed milk and gobbled it up in seconds.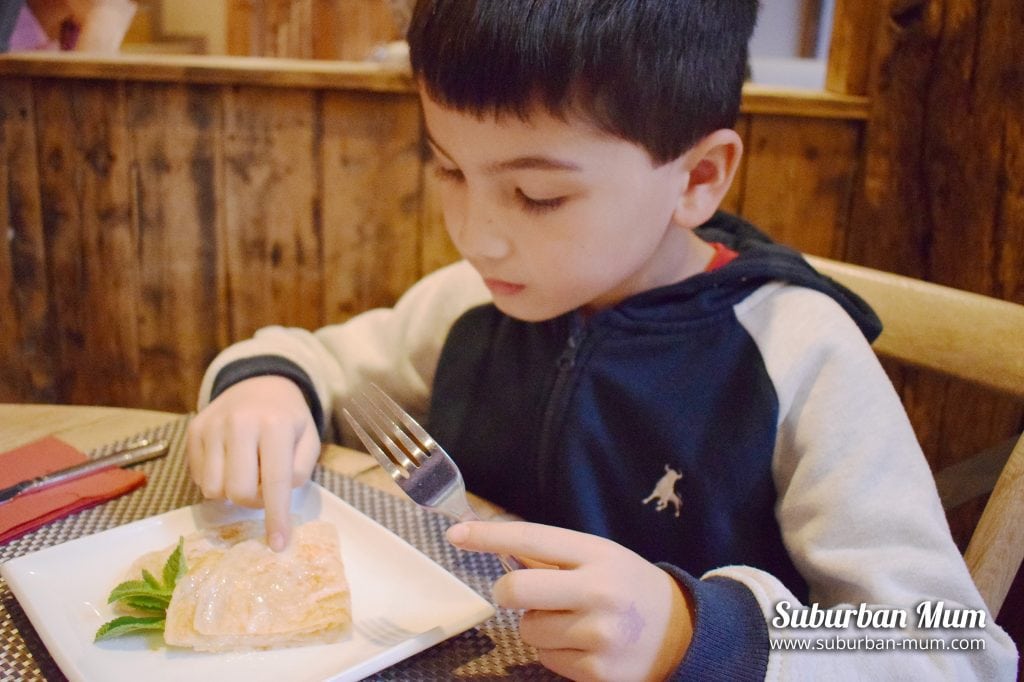 Adult Menu
Mr H and I had a selection from the main menu and the dishes did not disappoint. I'd recommend the sharing platter for two to start as it means you get to try a little bit of everything. The Lamb Shank Massaman Curry is also worth a mention and although not necessarily a typical Thai dish it tastes amazing and literally melts in your mouth. It's quite rich though so I'd suggest sharing as I couldn't finish the dish on my own.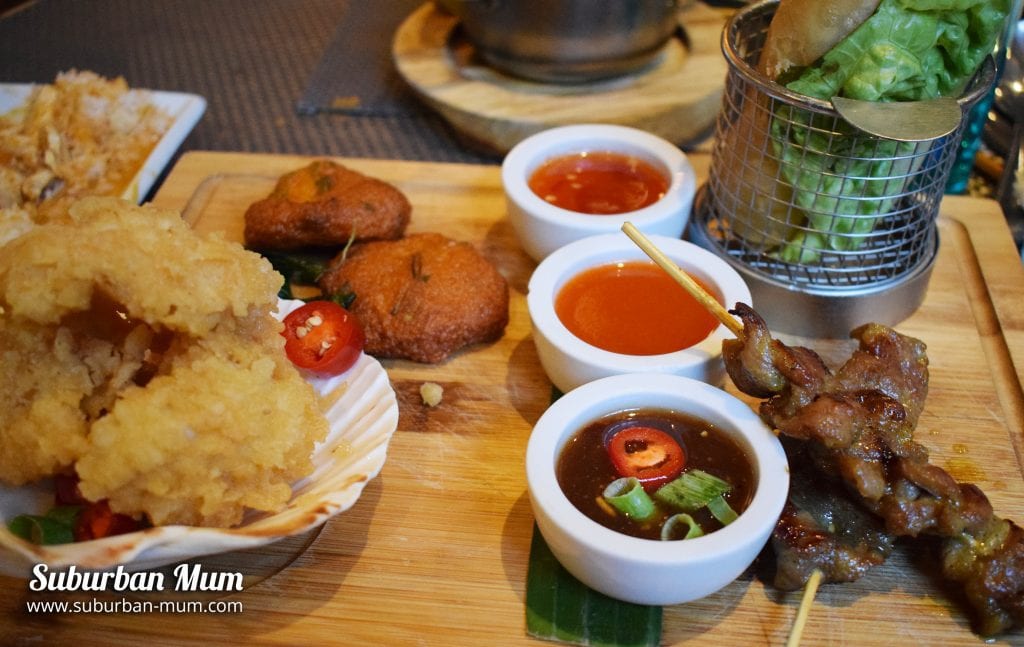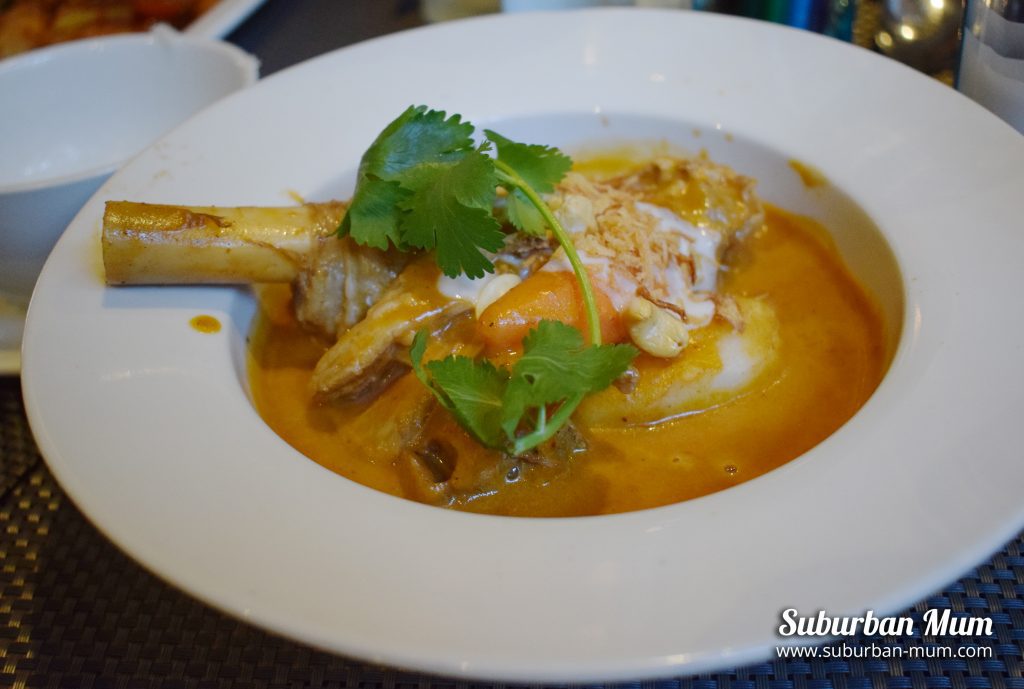 Overall, we had a lovely meal and the boys enjoyed their food. The only negative I have is that they don't offer plain juices or squash. Apple juice is available but it's mixed with Elderflower. Thankfully, the boys didn't mind it and are usually happy drinking water anyway but it would be nice to have other options available.
If you're looking to try somewhere new with the family, give The Giggling Squid a try. They have restaurants located all over the UK. Thank you again to The Giggling Squid for a lovely evening of food – we will be back again to try out some of the other dishes!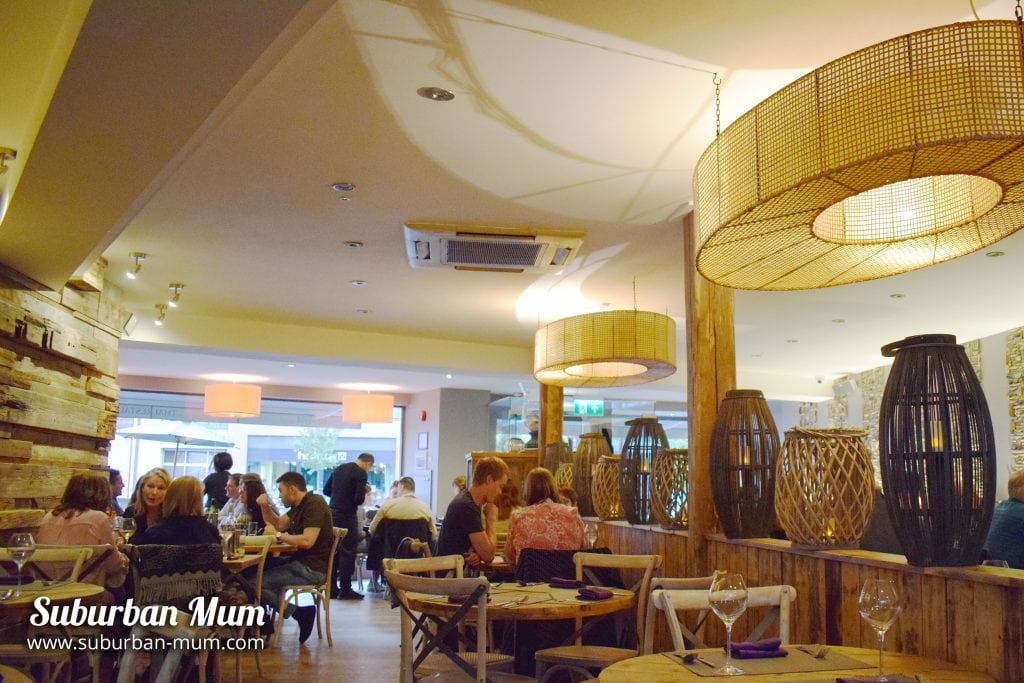 *We were invited to The Giggling Squid for the purpose of this review.
You might also like: