I've said it many times before but I'll say it again – we are completely spoilt for choice with restaurants to dine in, in Kingston. Thai cuisine, Giggling Squid recently opened its doors in Kingston and we were invited along to review.
The restaurant is conveniently located along the high street not far from The Rose Theatre with parking close by. We visited on a Friday night and the restaurant was bustling with guests ready to unwind and enjoy their weekend.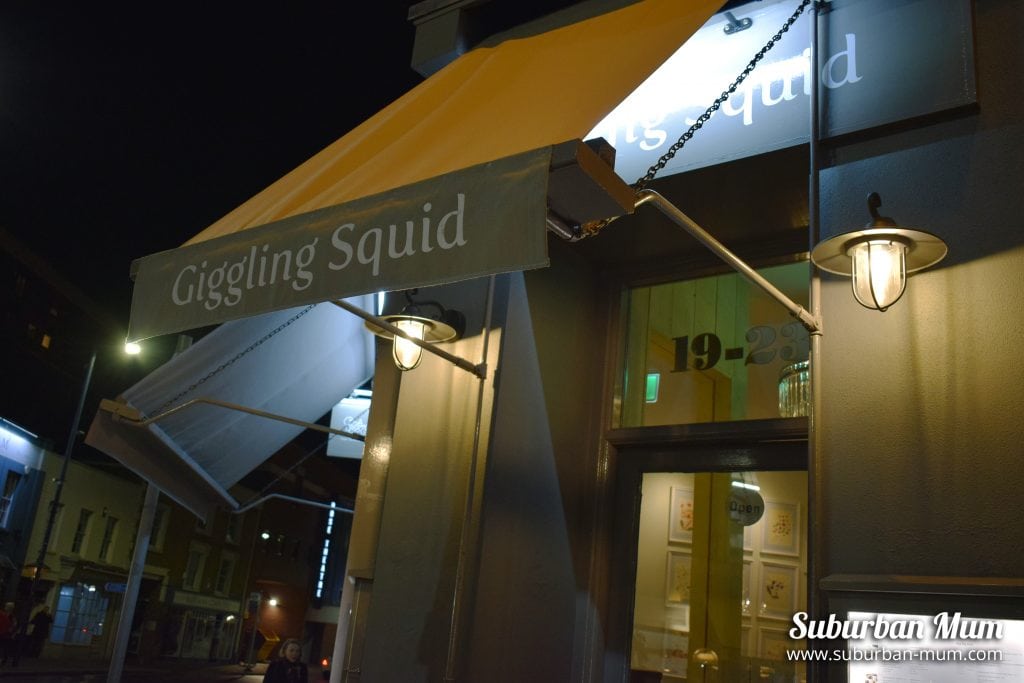 Thai food is one of our favourites so we were really excited to see the arrival of Giggling Squid, Kingston on our doorstep. The boys chose two courses from their Little Tapas menu where you can mix and match dishes. They both decided to have a vegetable pad thai but you can also ask for plain or sticky rice for free.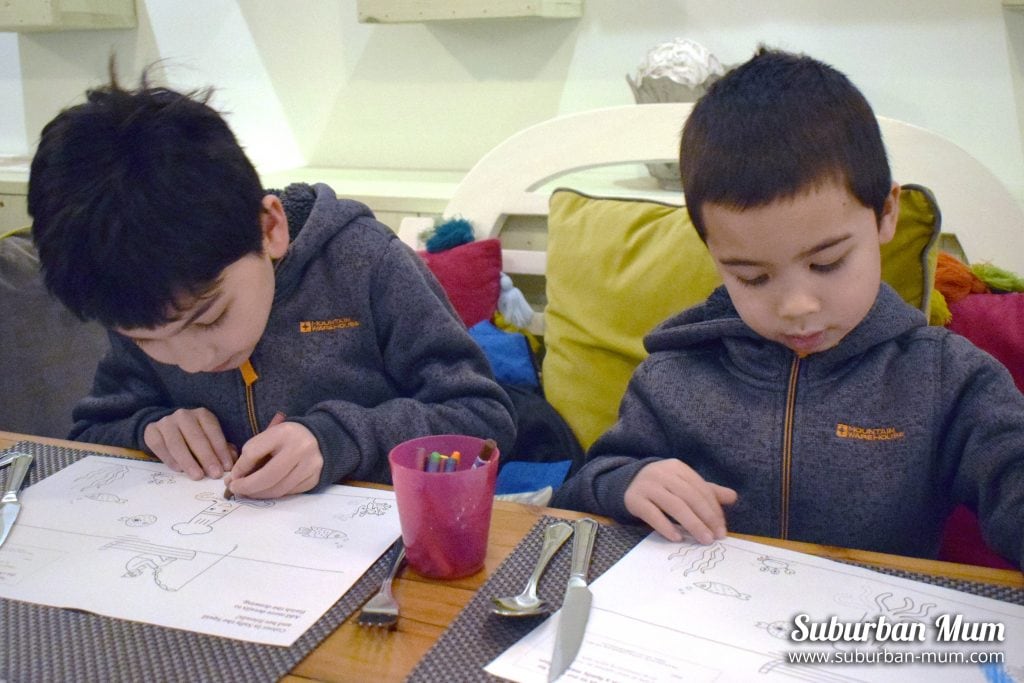 For their mains to go with the pad thai, they had a Chicken Massaman Curry and Grilled Pork Skewers, both of which were portioned perfectly. They had just enough to fill their bellies and no food went to waste.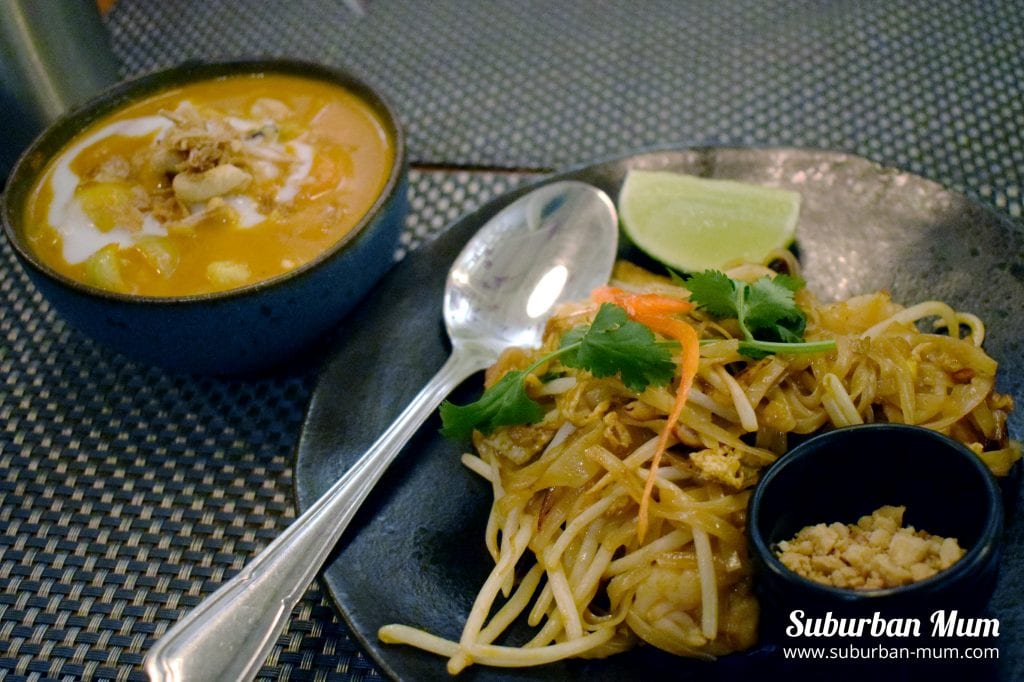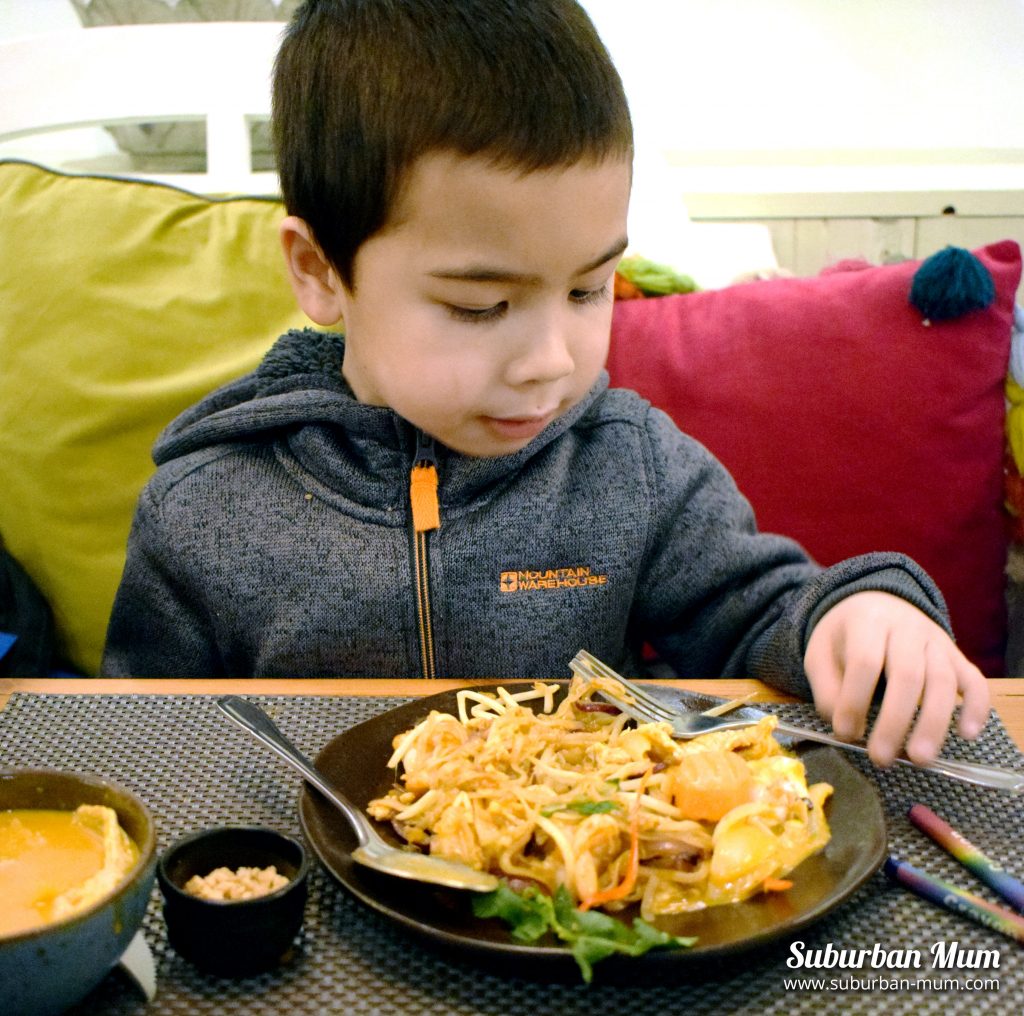 Thai food, like most Asian cuisine, is all about sharing and tasting different dishes which I love because it means you get to try a bit of everything. The evening menu has a wide variety of dishes to choose from. You'll find classic dishes such as green and red curries alongside some more unusual dishes like Pak Maew – we had a hard time deciding what to have!
We eased in with a sharing platter of pork skewers, salt and pepper squid, chicken wings and spring rolls to start. The platter was delicious, especially the salt and pepper squid was lovely and crunchy.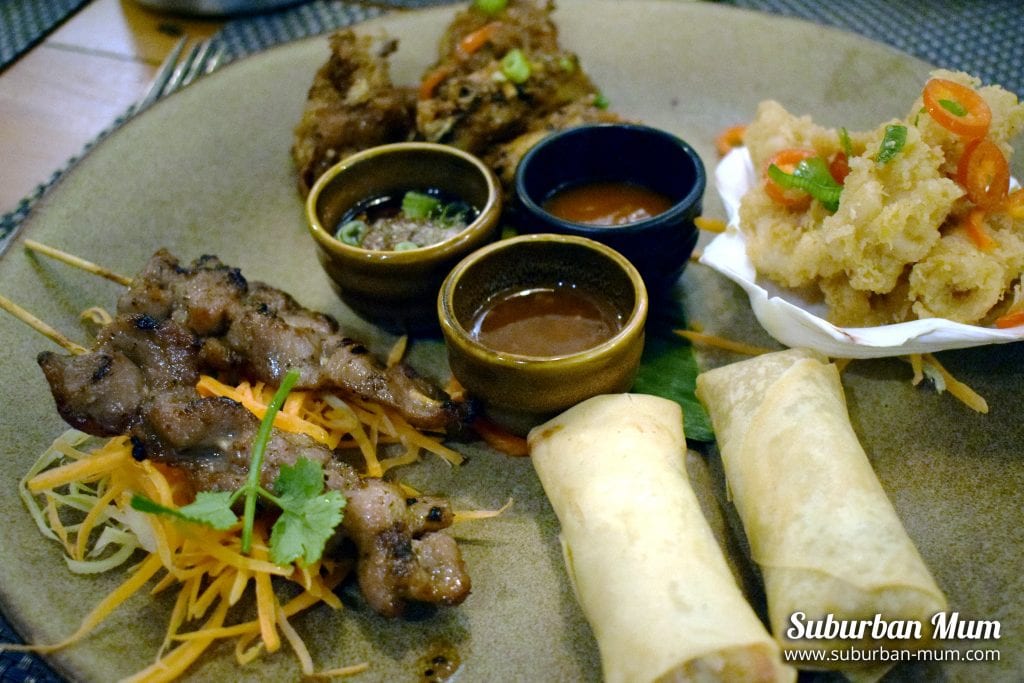 For our mains, we opted for the Red Duck Curry (because I love duck and we don't have it very often at home) and the Sea Bass Pad Cha which was crispy and garnished with Thai herbs. To accompany our mains we had some jasmine rice and a vegetable pad thai.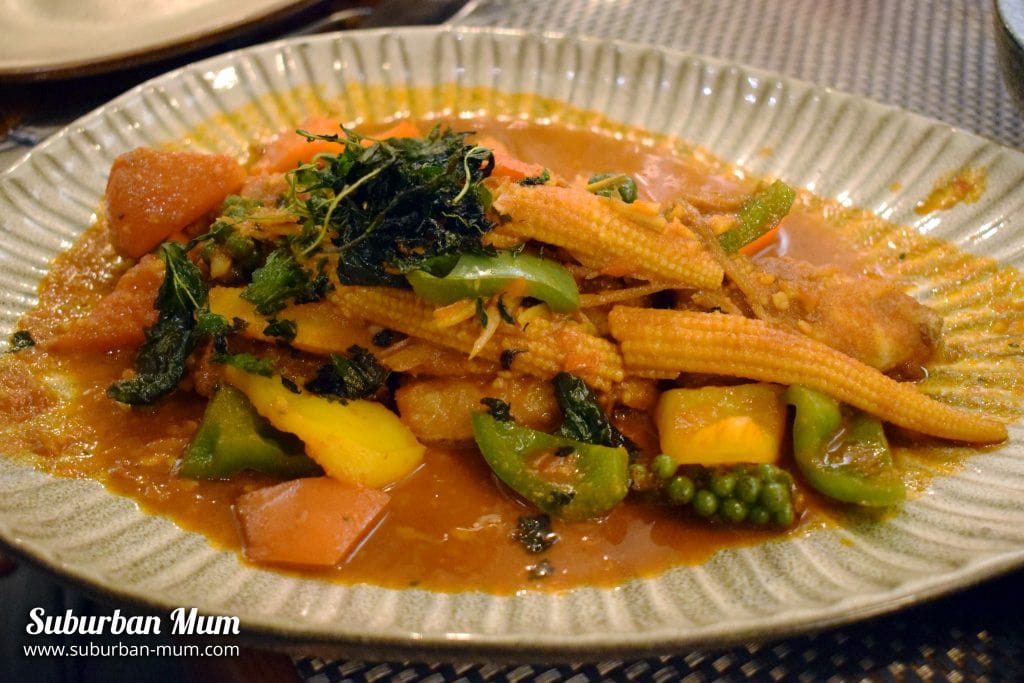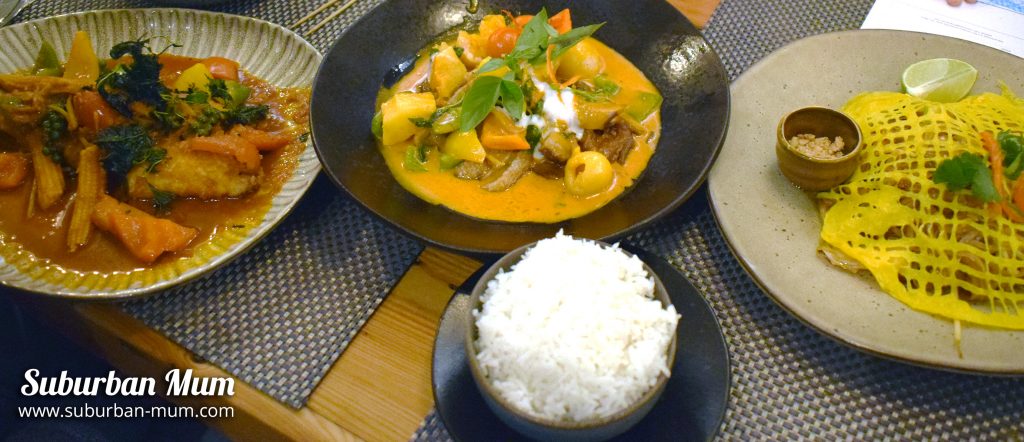 I'd highly recommend the Red Duck Curry, it had a good balance of spice and sweetness from the lychee and pineapple and the meat was juicy and cooked beautifully.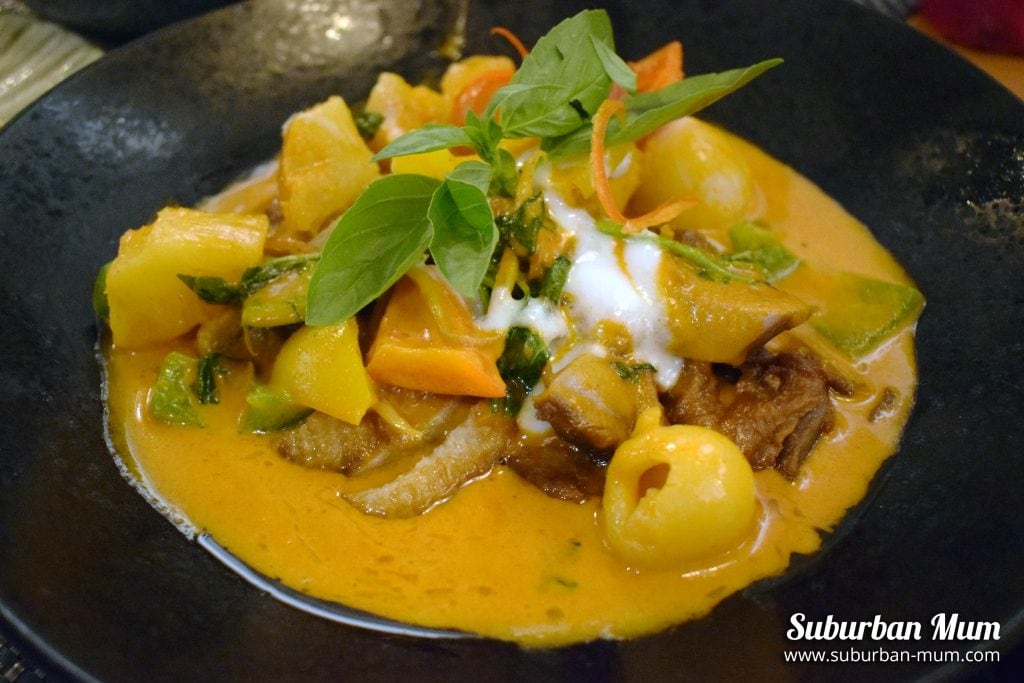 For pudding, E had roti with condensed milk and M had ice cream.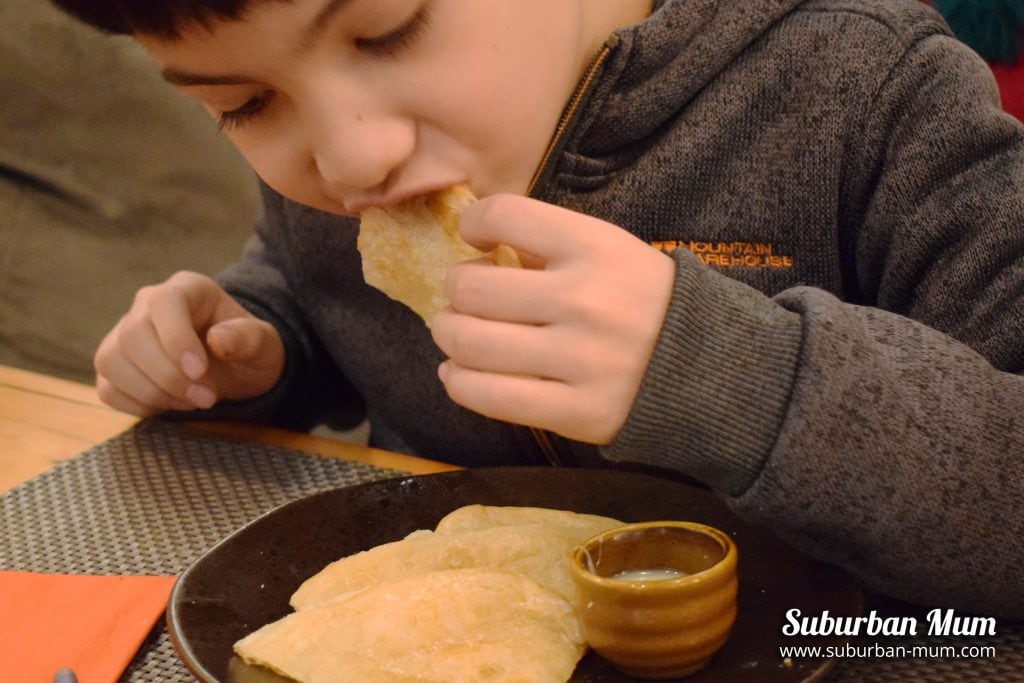 Both Mr H & I tried the Mango Cake which was delicious and the Prosecco and Muddle Berry Cheesecake which was refreshing and light.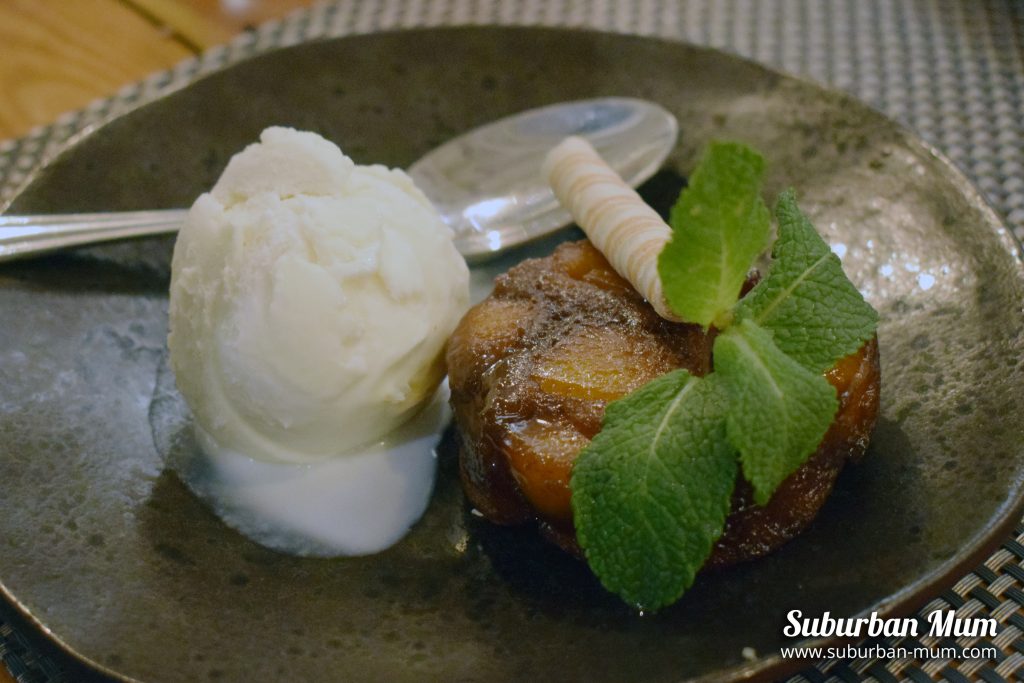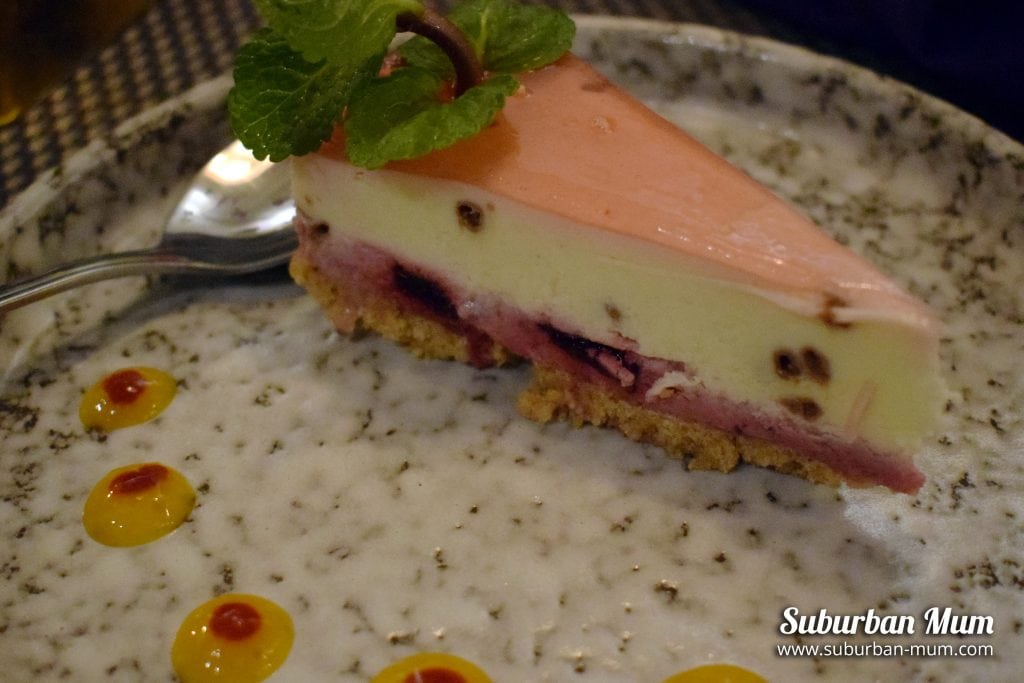 Overall, we had a lovely meal at the Giggling Squid. The staff were friendly and helpful in suggesting dishes to try. Service was good too, we were never kept waiting for long and this was on a busy Friday night.
Offering a wide variety of tasty Thai dishes whether you're after a quick bite from their lunch menu or a sit-down dinner The Giggling Squid makes a great new addition to Kingston and we are already looking forward to going back.
*We were invited to The Giggling Squid and received a complimentary meal for the purpose of this review.
Pin it for later: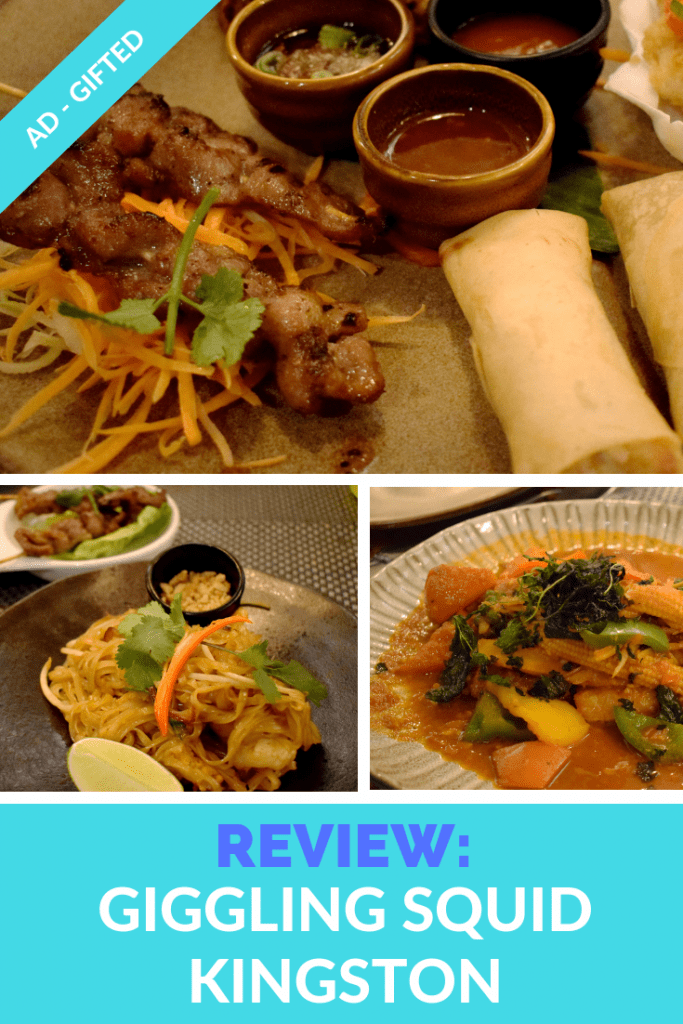 You might also like: