Eating Fruit and Veg is good for us but it can sometimes be a bit of a chore getting the kids to eat them. I've been known to blend lots of veggies for use in pasta sauce just so they eat a wider range of vegetables.
We were recently sent some Googly Fruit snacks to try out. Have a read on to see what we thought of them. I'm also running a giveaway where you can win your own Googly Fruit bundle too!
100% Organic
Googly Fruit is on a mission to make eating fruit and veg fun. Their range is 100% organic and they have made fruit and veg appealing to children by turning them into fun characters by naming them things like Bob Banana and Carl Carrot.  Their aim is to change children's perception of fruit and veg and for it to be something that they look forward to eating.
My boys are generally quite good eaters but they can be picky about what fruit and vegetables they eat. Up until very recently, I was still having to peel grapes for M as he refused to eat them any other way so I was interested to see how the Googly Fruit snacks would go down.
The boys were drawn to the colourful packaging and instantly took notice of the "googly eyes" on the fruit. M in particular was keen to try the snacks – he is always hungry!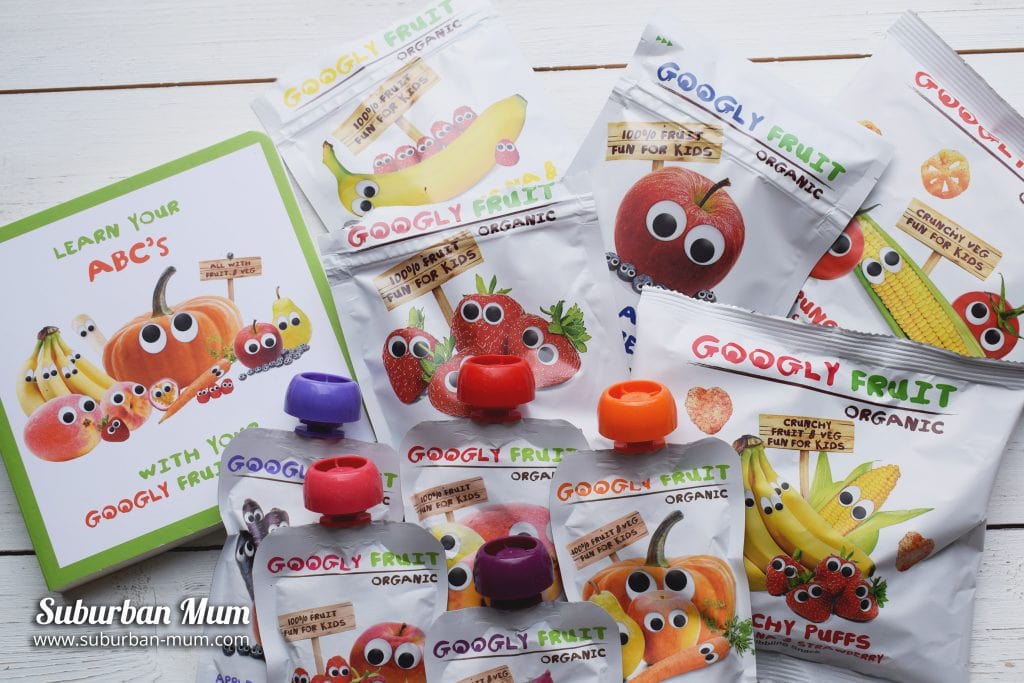 Googly Fruit Snack range
The products are currently available in three different ranges, these are: Squeezy Pouches, Real Fruit made Crunchy and Crunchy Puffs. We tried the Strawberry Real Fruit Made Crunchy pouch first. I say we, E is not a fan of Strawberries so he didn't want to try them but M and I gave them a go. I didn't mind the taste of them at all and I thought they were rather nice, M however, didn't like the texture of them once they were in his mouth so he spat them out again. We then tried the Apple & Blueberry Crunchy pouch which E joined in with and unfortunately – they weren't fans of those either. I have a feeling they are going to have to try them a few more times before getting used to them. It could well have been that the flavour combinations just weren't right for us. All kids are different after all and what works for one may not work for another.
Both of them, however, loved the Crunchy Puffs and ate those with no problem at all.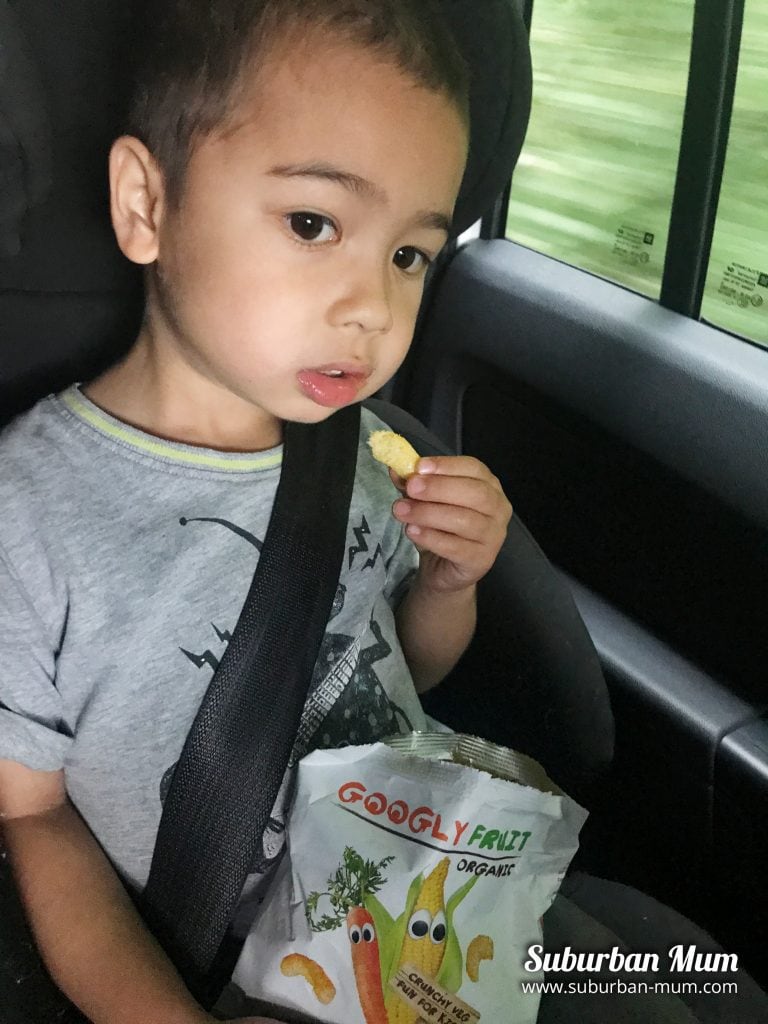 Next up, we tried the squeezy pouches and these were a real hit with M. He loved the flavours of these and couldn't get enough of them. Whilst the products have been a little hit and miss with the boys,  the ones they do like have been perfect for snacking on the go and for after school. I love the fact that they are organic and contain no artificial flavourings, colourings or preservatives.I love the fact that they are organic and contain no artificial flavourings, colourings or preservatives.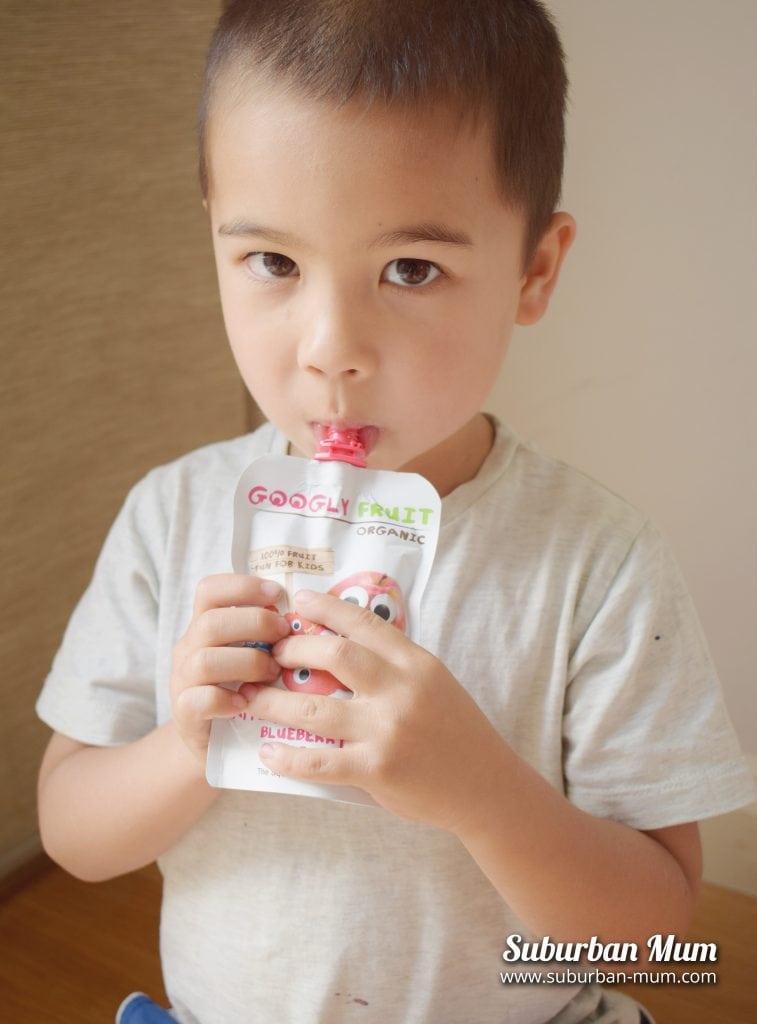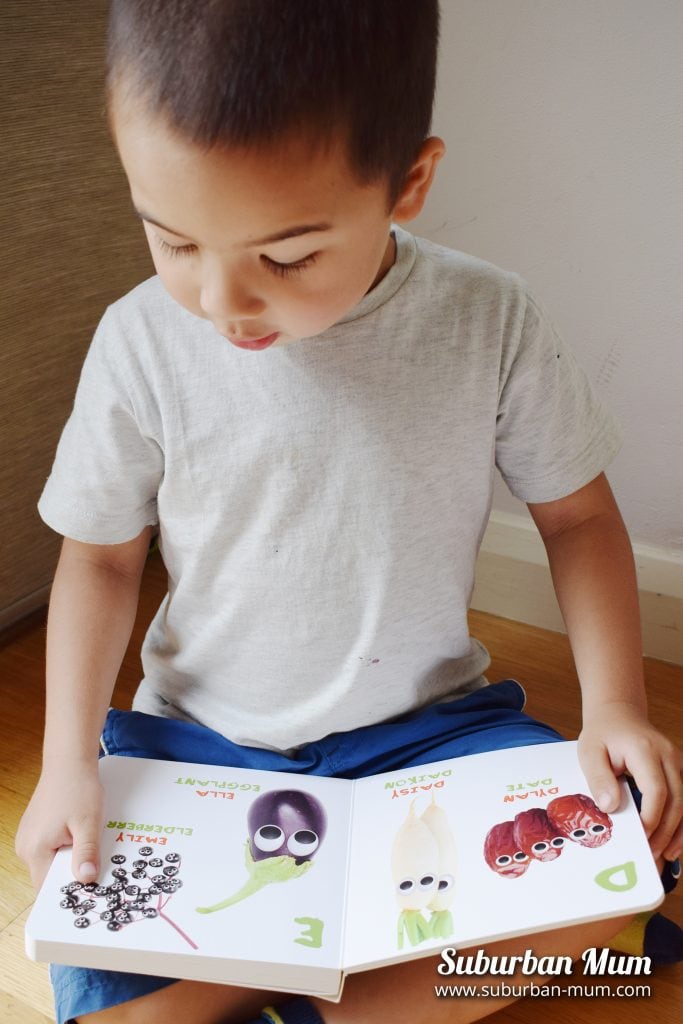 *We were sent some Googly Fruit Snacks to review in exchange for this post.
You might also like: