This month's theme was obviously going to tie-in with Halloween. I love that Halloween is becoming more of a tradition over here. The boys LOVE the fact they are allowed to go Trick or Treating and look forward to carving pumpkins and putting pumpkins/decorations around the house.
These Halloween Paper Lanterns are perfect for using as decoration. You could even take them with you when you go Trick or Treating too!
Halloween Paper Lanterns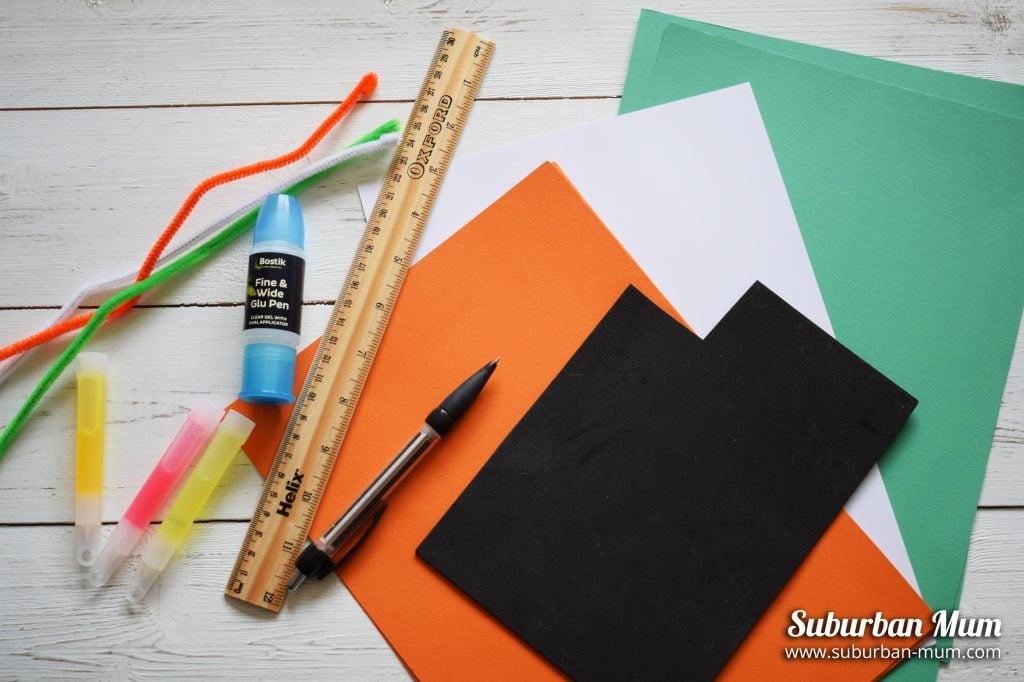 You will need the following:
Various sheets of coloured A4 card
Ruler
Pen
Bostik Glue
Pipe Cleaners
Glow sticks
1. Fold an A4 sheet of card in half (length ways)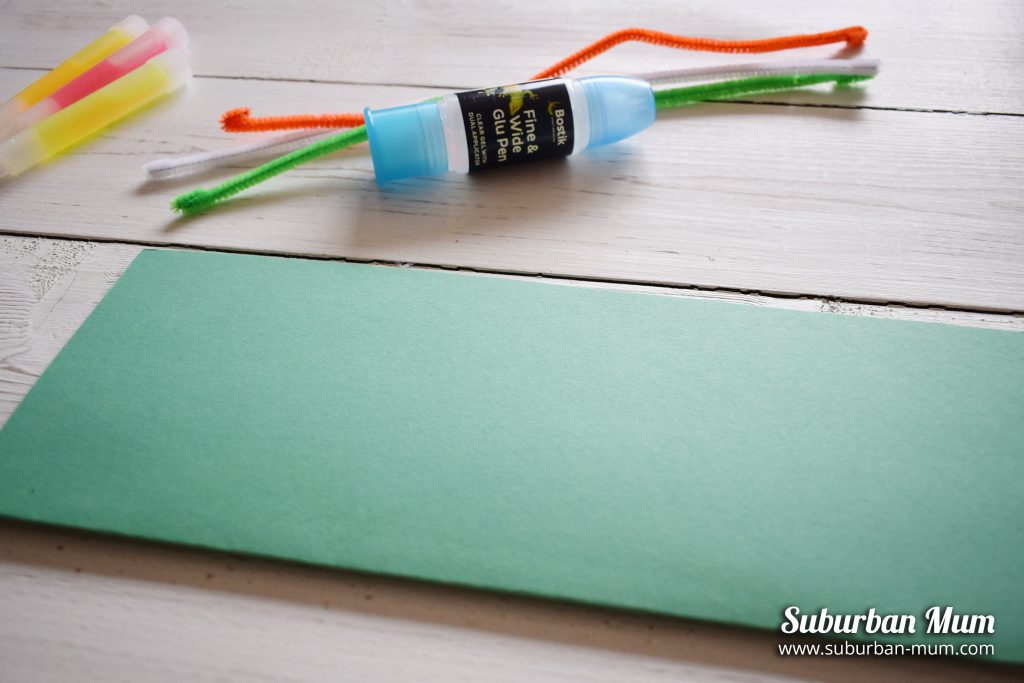 2. Using a ruler draw lines 2cm apart from the fold upwards. Make sure you leave around a 2cm gap at the top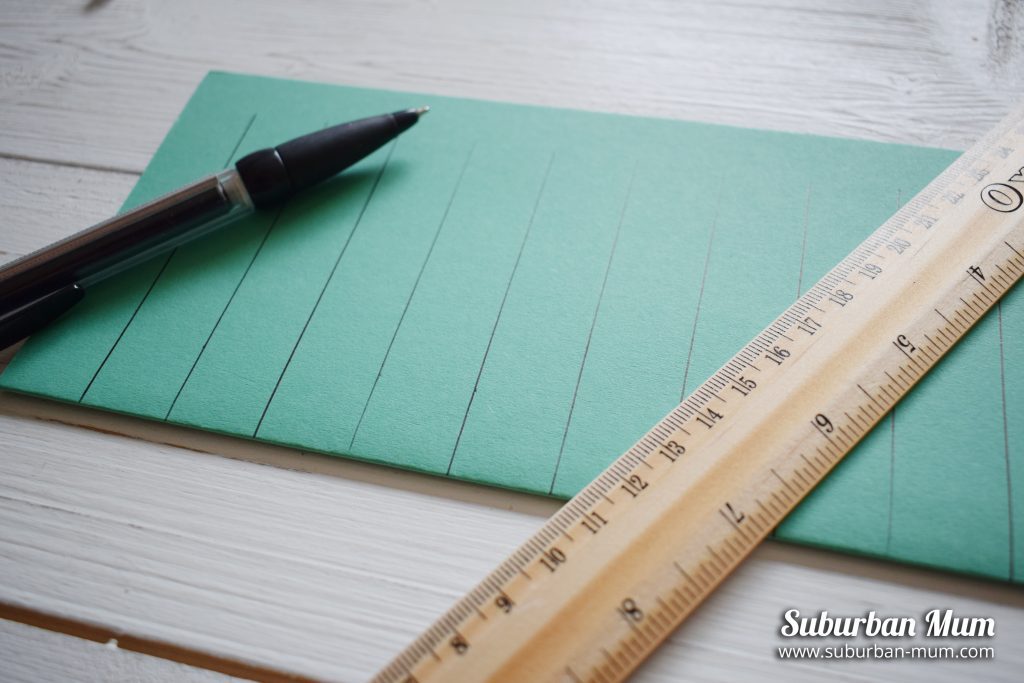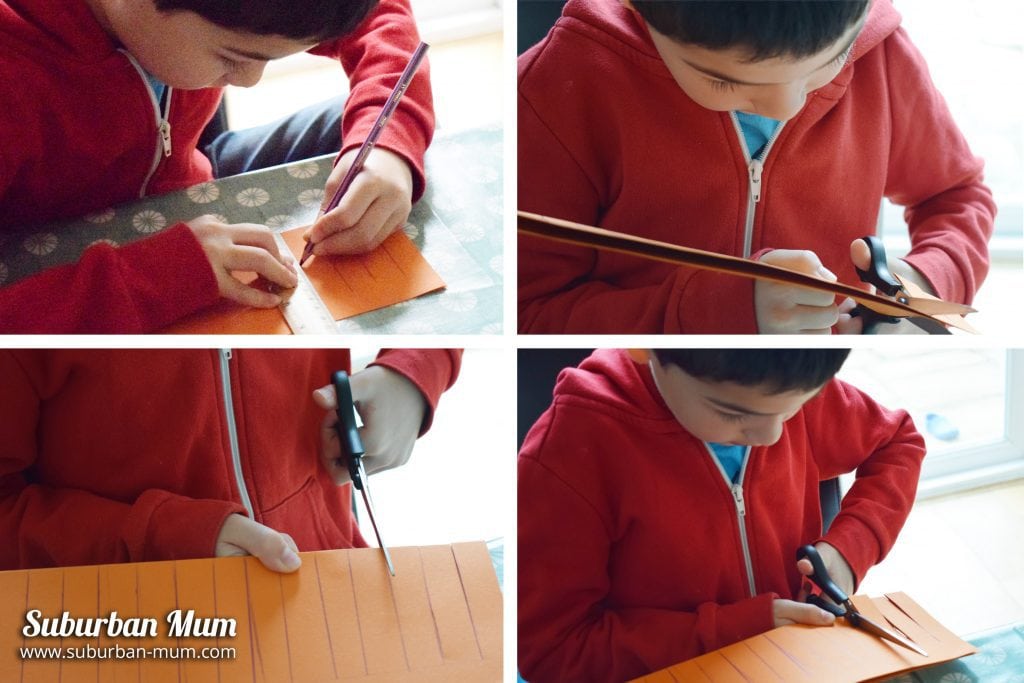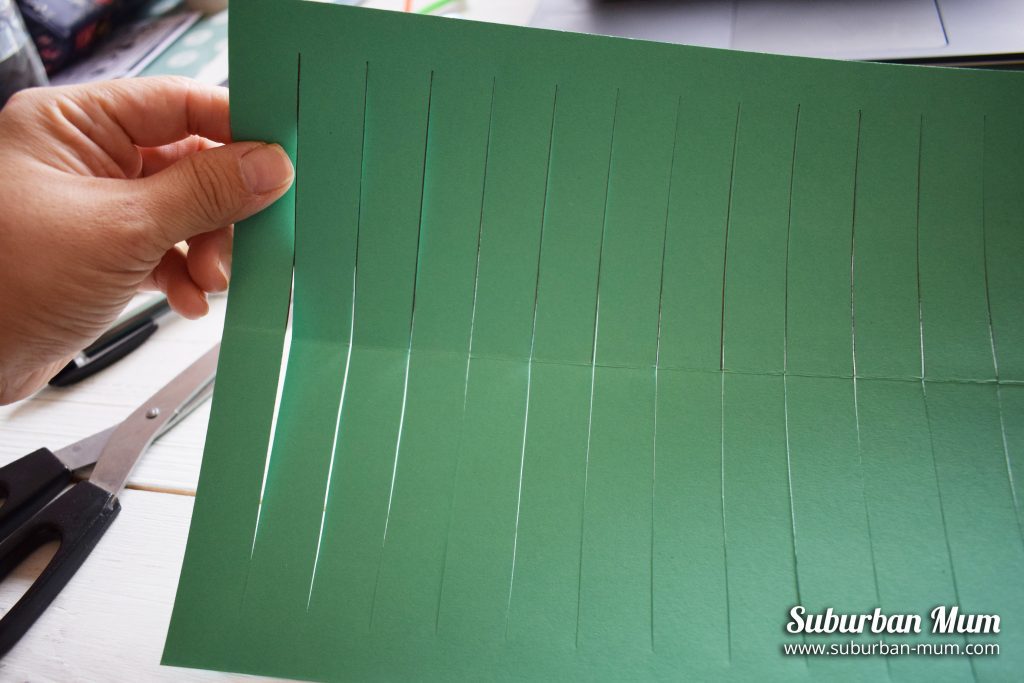 3. Use scissors to cut along the lines then open it out and fold the other way so you can't see the pen marks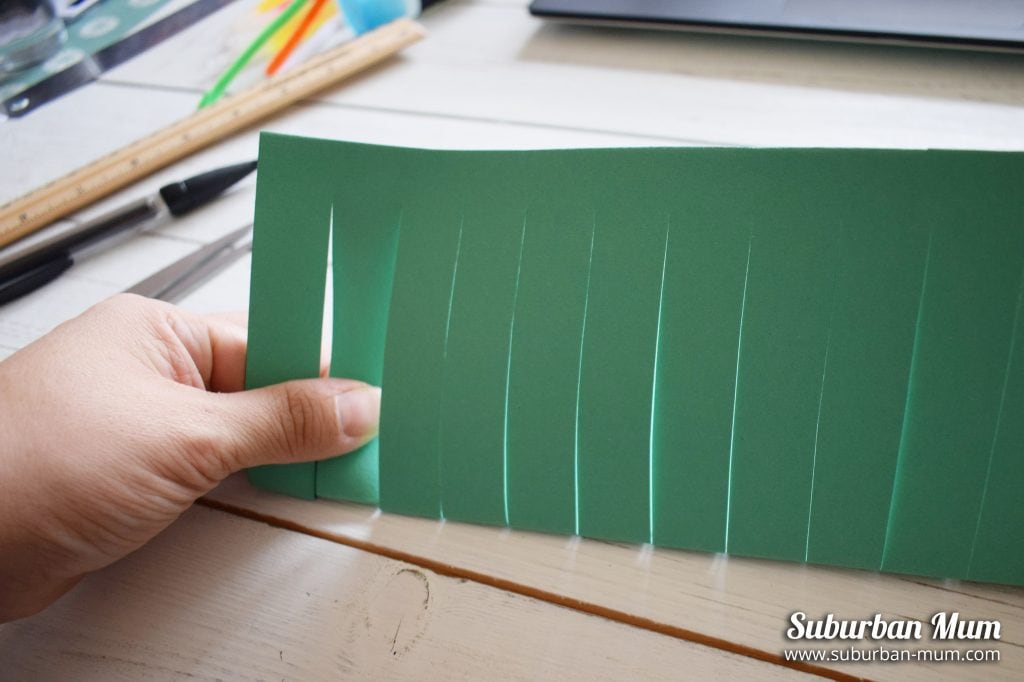 4. Run some glue along one edge then fold the card around creating a tube and stick the edges together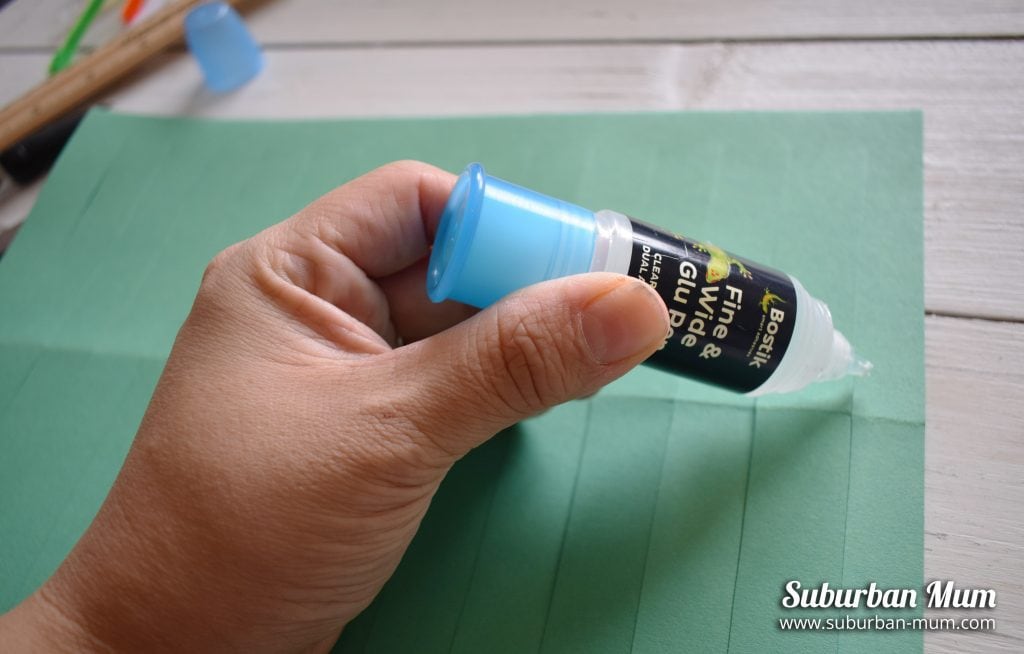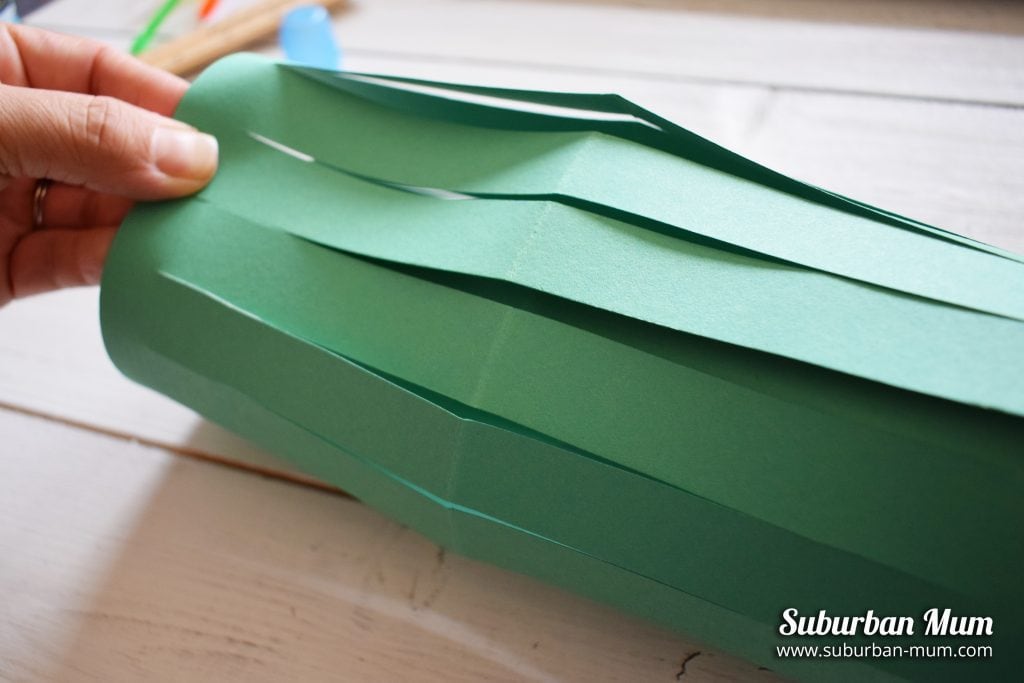 5. This is the shape of your lantern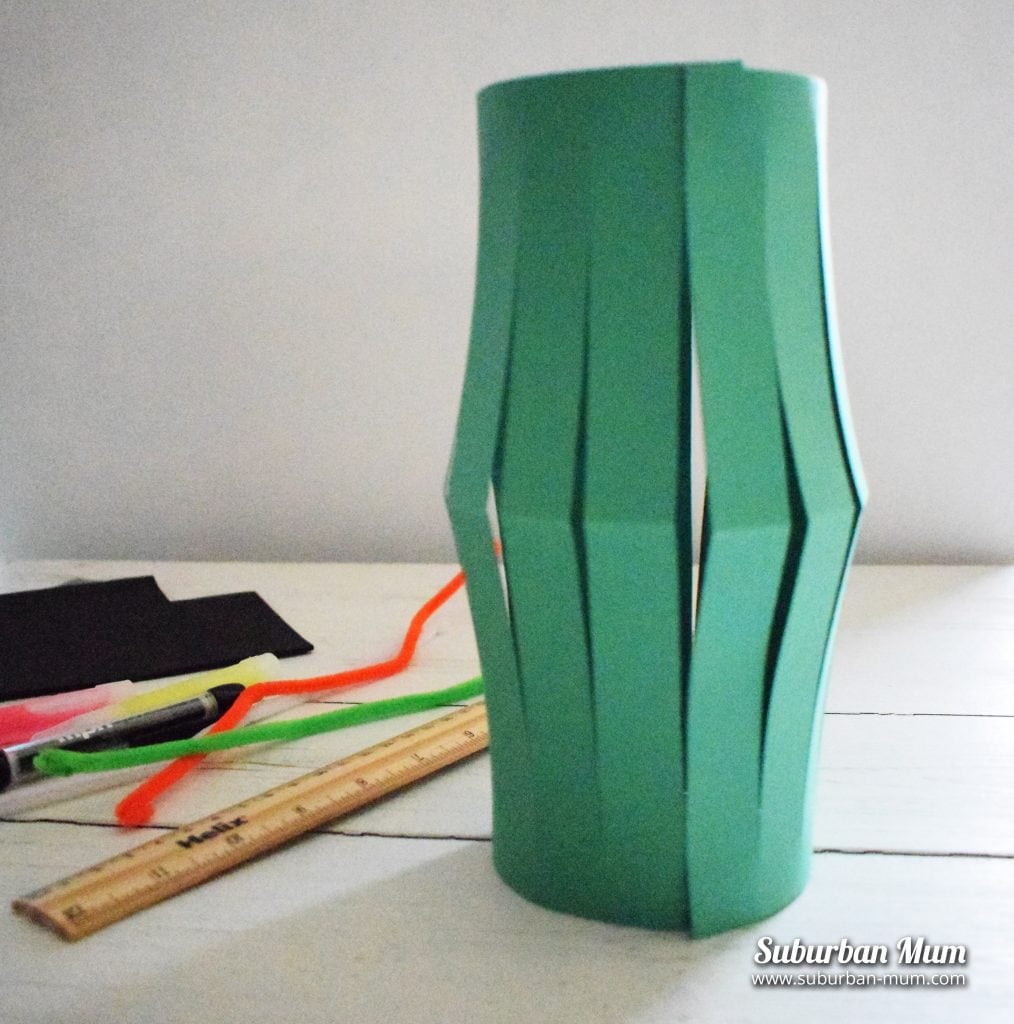 6. Cut an extra strip of card and staple to the top of the lantern – this is your handle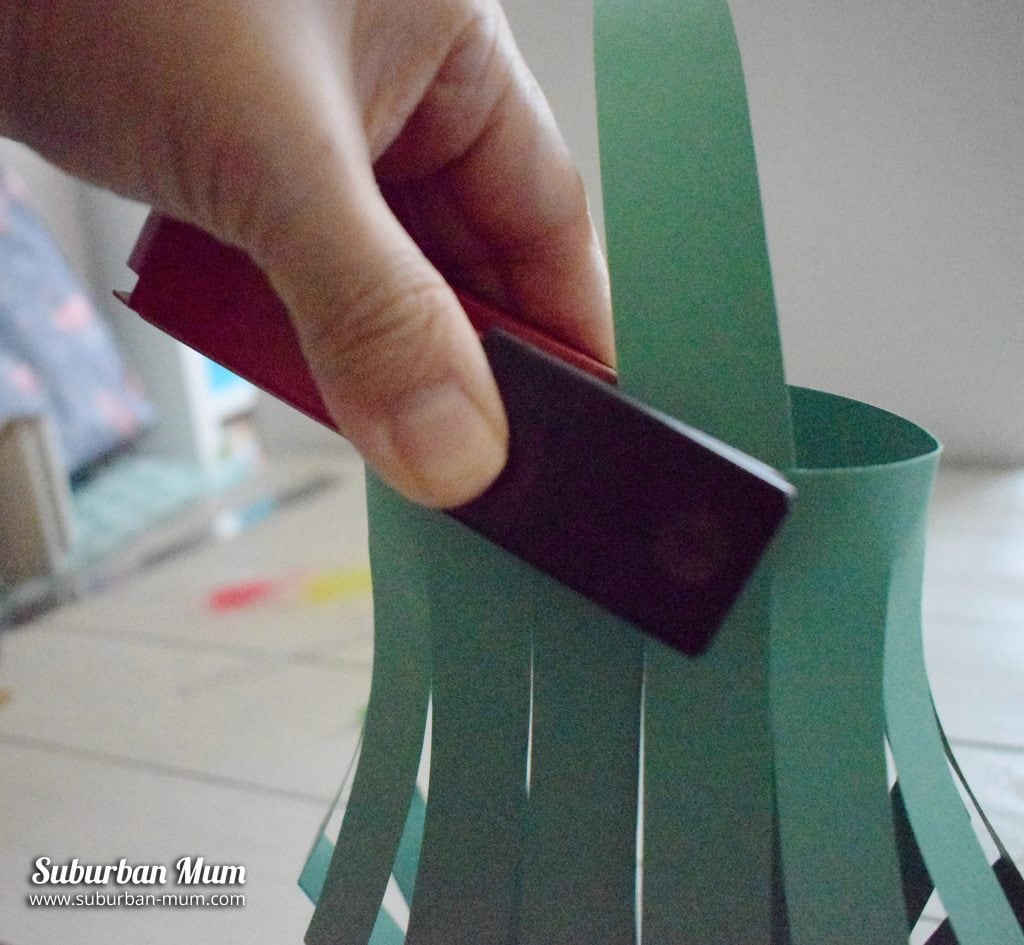 7. Next, using different coloured card, cut out shapes for the face of your lantern and glue on. (I am creating a Frankenstein look – see below)
8. Once the face is stuck on, take a glow stick and thread it through a pipe cleaner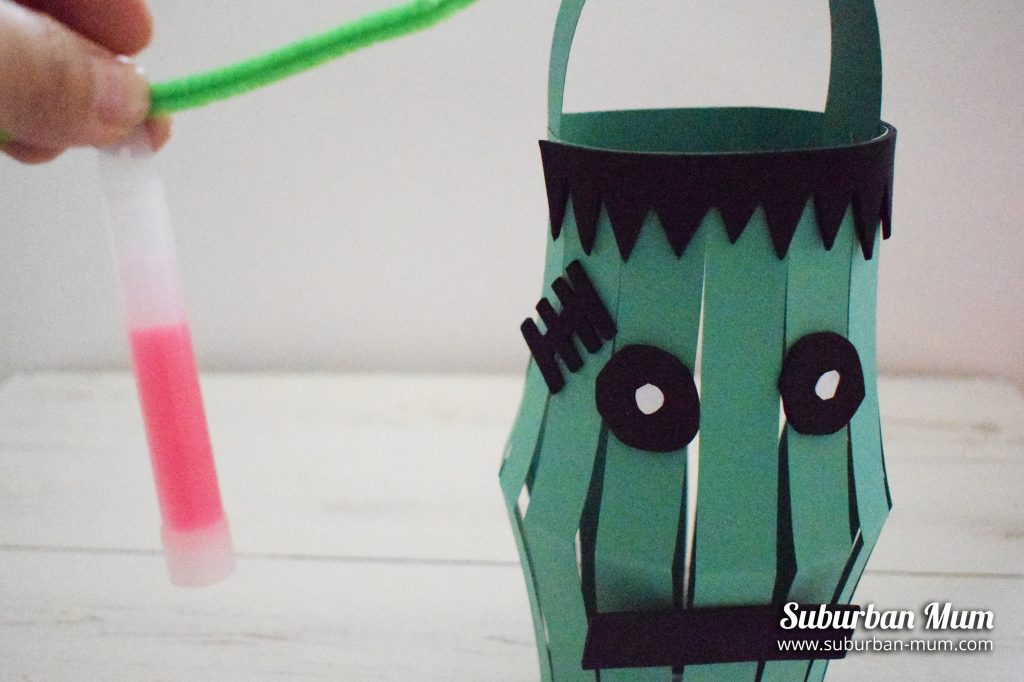 9. Wrap around the handle, making sure the glow stick sits on the inside of the lantern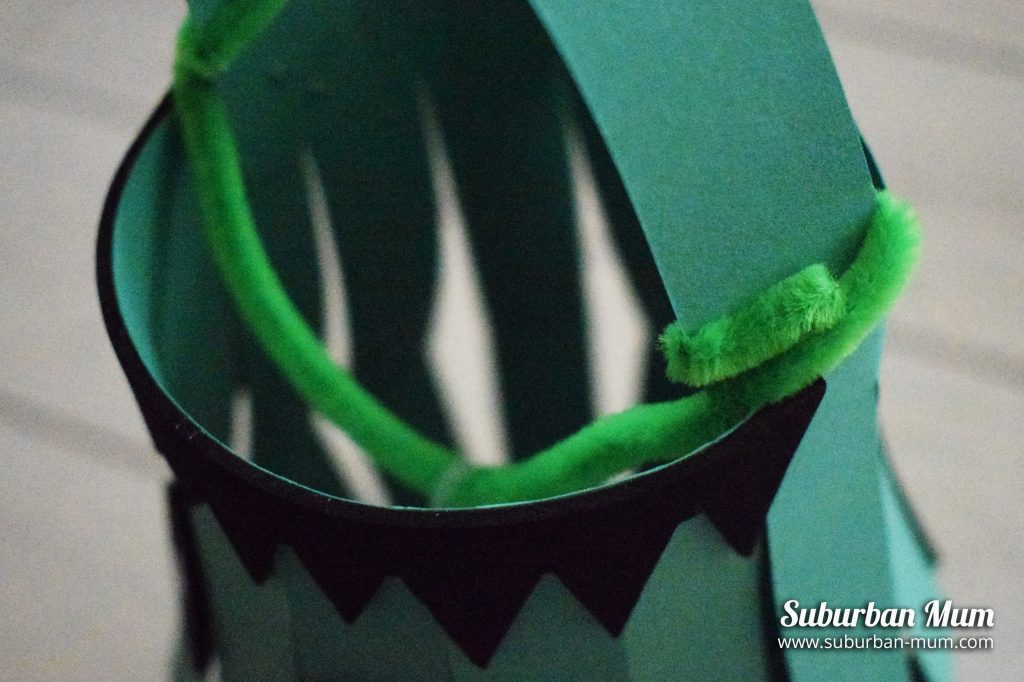 10. And there you have one finished Halloween lantern!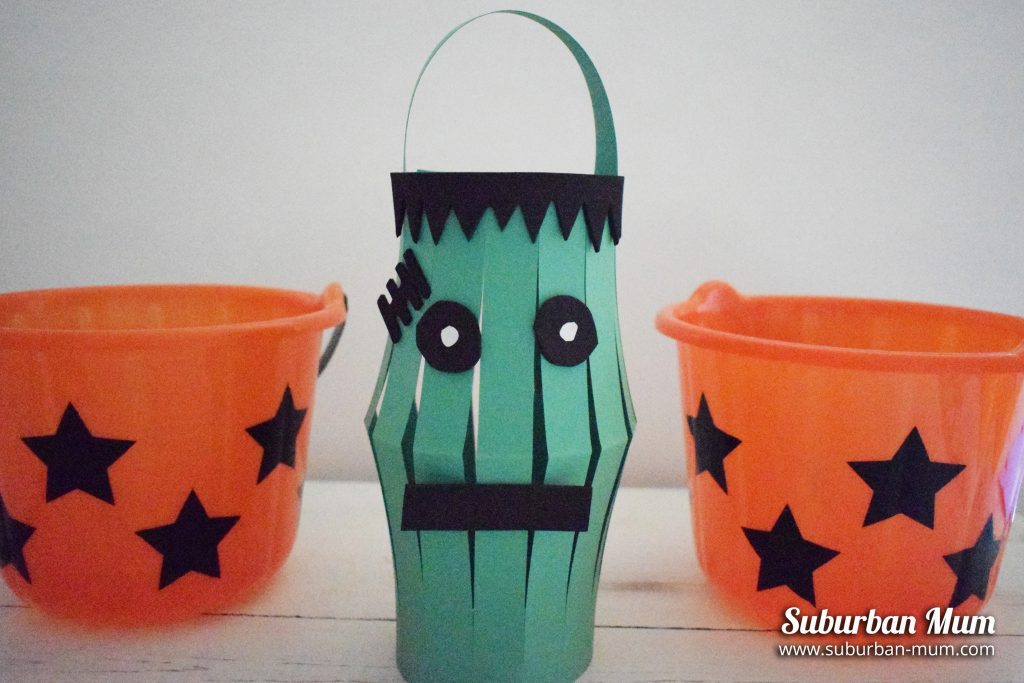 Be creative and create all sorts of different Halloween lanterns. We made a Pumpkin, a ghost and Frankenstein!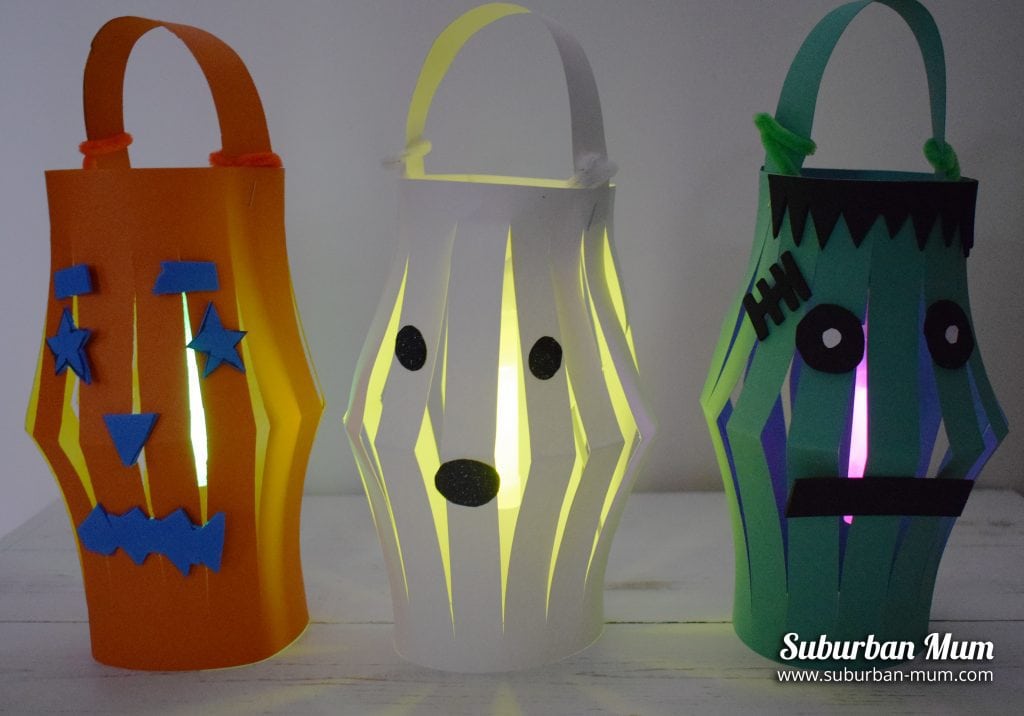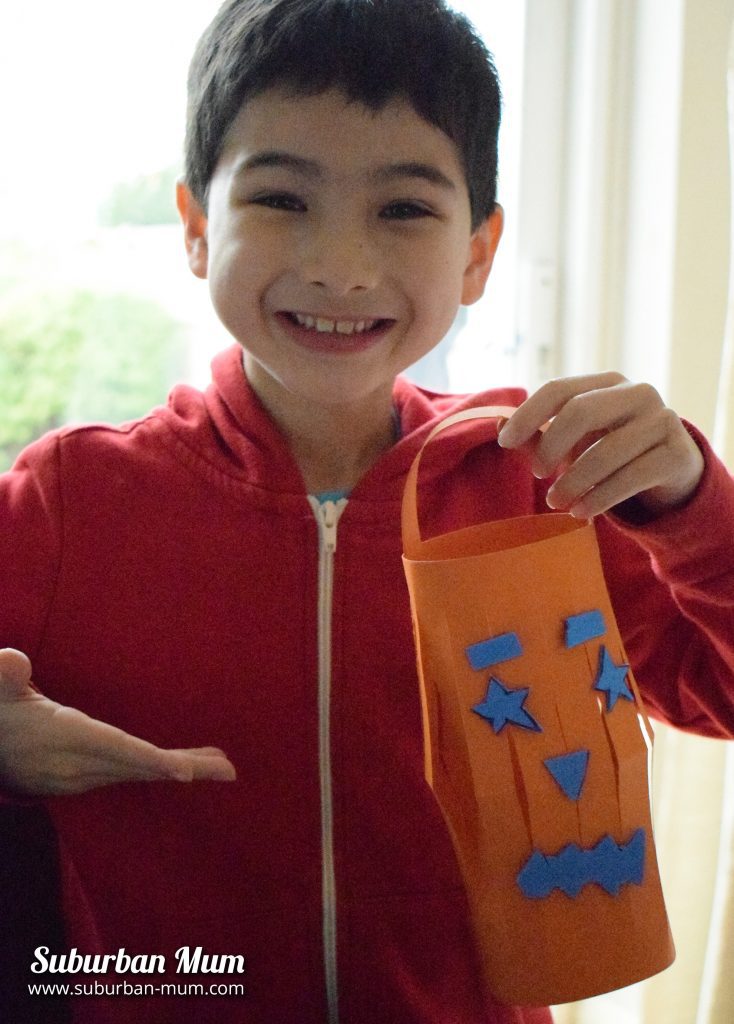 Pin it for later: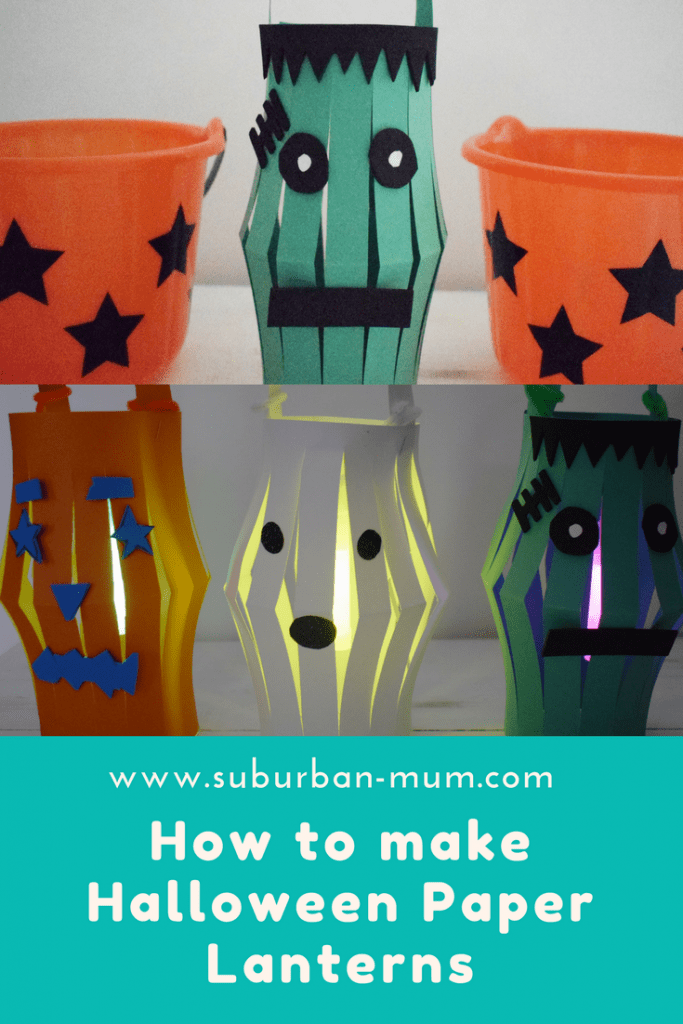 You might also like: