Mums today are busier than ever. They have their hands full with a career, family, and household chores.  Many mums dream about their fit bodies and try everything to get back in shape, but struggle because they don't have the time or energy for a balanced diet and exercise regimen. Mums who want to be healthy again need something easy, fast, and affordable – a tasty breakfast that will help them stay lean long before lunchtime.
Breakfast is important because it provides energy for an active, busy mum's lifestyle. A nutritious, well-balanced meal not only fuels your body with fuel but keeps you full longer so you can avoid reaching for unhealthy snacks. Learn how to avoid food cravings by trying out these healthy breakfast ideas for mums.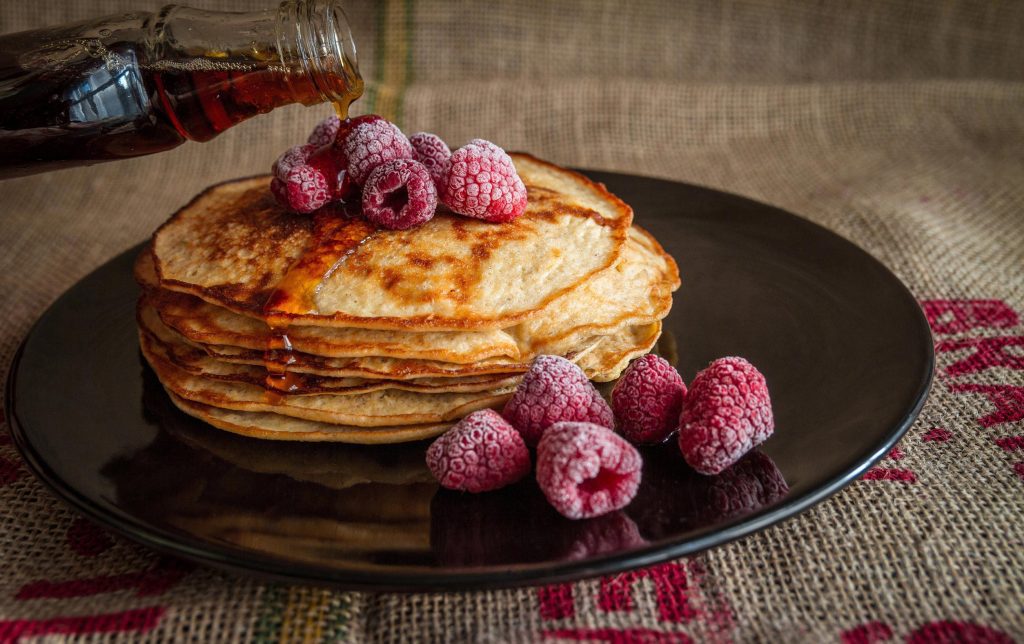 Banana Nut Shake
This shake is filled with healthy proteins and fibre, so when your stomach starts growling around 10 or 11 am, you won't be reaching for that bag of chips or candy bar. Having an ideal blender for smoothie bowls will help you on your nutrition journey as it will save time and help maintain a healthy intake of nutritional variety in your body. Skip the fast food and instead blend 1 cup of milk, 2 scoops of vanilla ice cream, 1/2 banana, and 1 tbsp. of peanut butter. Add ice cubes to thicken it up if you prefer a thicker shake.
This shake is full of healthy proteins and fibre, so it will help keep you feeling full until lunchtime. It's also a great source of energy, thanks to the banana and peanut butter. Consider changing the ingredients from time to time and experiment with different smoothies as you can.
Greek Yoghurt Pancakes
This easy breakfast idea includes 1 ½ cup of whole wheat flour, 2 tsp baking powder, 3 tbsp sugar, 1 cup plain Greek yoghurt, and 2 eggs. Mix it all together and then fry up some delicious pancakes. You can top them with fresh strawberries or blueberries and add a drizzle of honey if you need some extra sweetness.
Greek yoghurt pancakes include just five ingredients and require little preparation time in the morning. You can also top them with whatever you have on hand, such as fresh berries or honey. If you want to try something different, substitute wheat flour for ground oats and add a teaspoon of ground cinnamon.
Apples and Strawberry Spinach Salad with Parmesan
Salads are a great way to stay healthy because they offer so many nutrients in one dish. Instead of using the same old ingredients, try these easy salad ideas for moms. This delicious salad includes 1 head of baby spinach leaves, 1 chopped apple, ½ cup of sliced strawberries, and 2 tbsp. of grated Parmesan cheese. You can also add a drizzle of balsamic vinegar or extra virgin olive oil to the salad before serving it for added flavour.
Apples and strawberries are full of antioxidants, so you'll feel healthier after eating this salad than if you had eaten junk food such as chips and cookies. Baby spinach leaves are also a good source of protein and taste great when combined with rich Parmesan cheese, an ingredient that brings out the flavour in any dish.
Chicken Avocado Bacon Salad
If you're looking to eat healthily while getting leaner, try this delicious salad made with 1 head of lettuce, 6 slices of cooked chicken breast, ¼ cup of crumbled bacon, and 1 sliced avocado. Add any dressing you like to make it more flavorful, such as ranch or blue cheese. You can also add a sprinkling of Parmesan cheese for extra flavor and protein.
This salad is full of healthy proteins that will help you feel full longer while getting leaner at the same time. Lettuce is also a great source of magnesium and fibre, so you'll feel energised after eating this light meal instead of feeling tired and sluggish.
Parfait with mixed berries
For a quick and easy breakfast treat, try this delicious parfait. All you need to do is layer 1 cup of fat-free vanilla yoghurt with 1 tsp flax seeds and ½ cup mixed berries such as strawberries, raspberries, and blueberries. This yummy dessert is made with just three ingredients and is just as easy to make in the morning. It's also fat-free, so you can enjoy it without feeling guilty about your diet. The flax seeds are full of fibre and help promote healthy digestion, so you'll feel energized when you eat this tasty treat for breakfast.
Tortilla sandwich – a healthier fast food
Skip the fast-food breakfast sandwiches and instead make a healthier version at home. All you need to do is cook up one scrambled egg with 1 tbsp of sliced scallions, 1 slice of low-fat cheddar cheese, and a whole wheat tortilla. Sprinkle some fresh cilantro on top of the eggs before you cook them, and then pile all of it into a tortilla wrap. You can also add some sliced avocado to the sandwich for extra flavour.
This easy breakfast idea is full of lean protein that your body needs in order to stay energized throughout the day. The eggs are also high in vitamin B-12, which helps fight against fatigue and keep you feeling fresh. Fresh cilantro not only adds a pleasant flavour to the eggs, but it's also full of antioxidants that help cleanse your body. Low-fat cheddar cheese is also rich in calcium that will help promote healthy bones and teeth.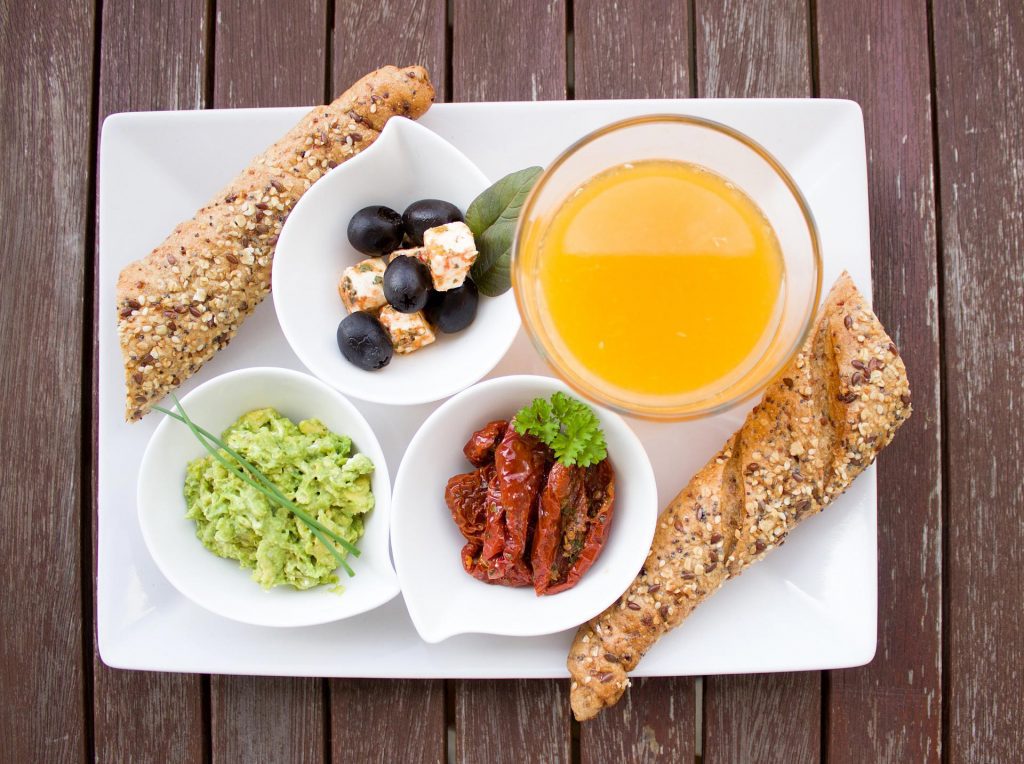 All of these delicious recipes are easy to make at home, especially when you plan ahead the night before by measuring out all of your ingredients. By planning ahead like this, you'll save yourself time in the morning and you won't feel as rushed when it comes time to make your meals. You'll also make smarter food choices throughout the day, especially when it comes to snacking in between meals.
Research has shown that eating a good breakfast is very important in maintaining a healthy lifestyle and lean body mass. If you've been skipping the morning meal in the past because you don't have time for it, with some patience and planning you can change your bad eating habits and enjoy delicious and healthy breakfast recipes that will keep you feeling energised all day long.