My two love playing with their cars and have a large collection under their belts. We were recently sent two items from Toy State, and as you can imagine, my boys were up for testing them out.
Toy State is an American company that was founded over 30 years ago. They manufacture and distribute a wide range of toys including Hot Wheels, Nikko, Marvel, DC Comics and more.
Hot Wheels Extreme Action Sharkruiser
The Hot Wheels Action Sharkruiser was instantly recognisable to M – whenever we pop into John Lewis or other toy stores he is always attracted to these type of Hot Wheels cars.
The Action Sharkruiser features lights and sound and being a shark; it has a chomping action as well as glowing eyes. It requires 3 AAA batteries which are included, but I must warn you – it is somewhat noisy!
It would make an excellent toy for pre-schoolers who are just getting into Hot Wheels. It's a good size which makes it easy for small hands to grab and play with.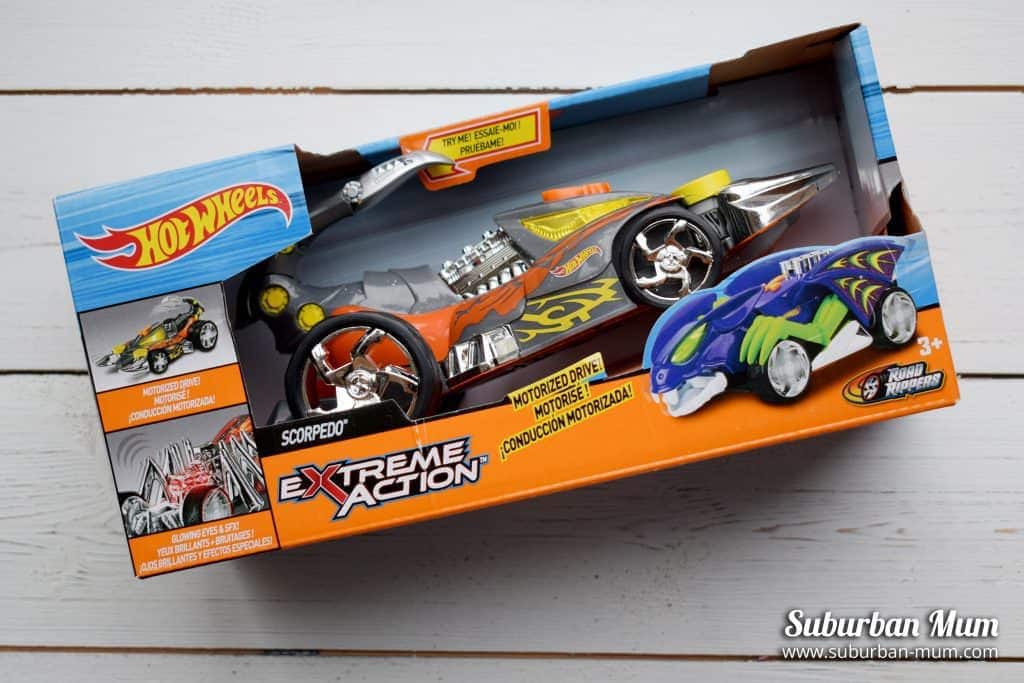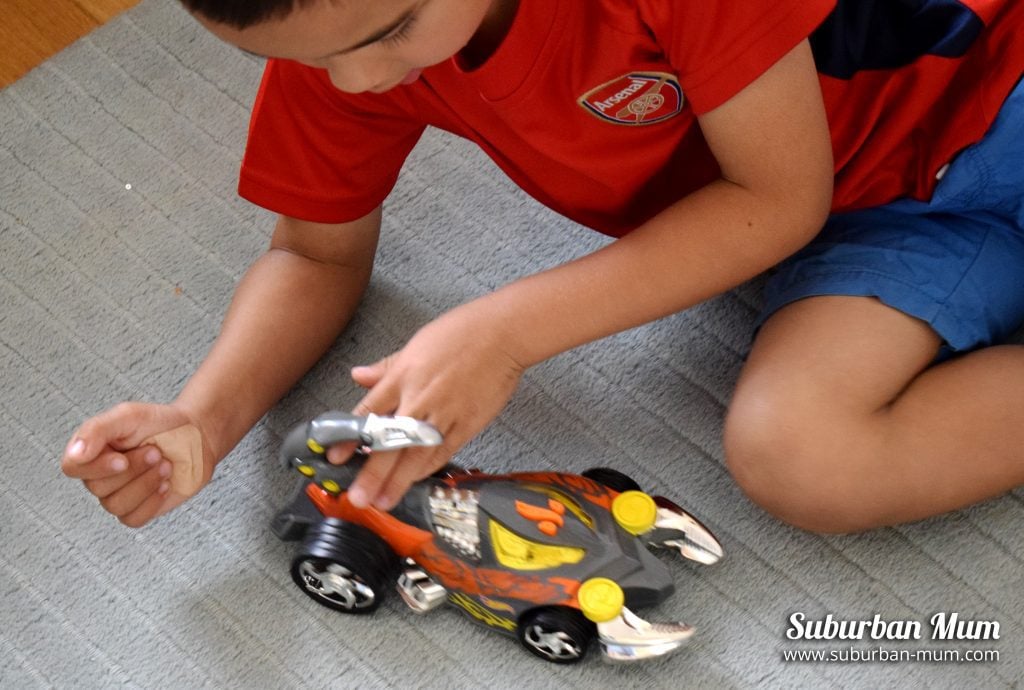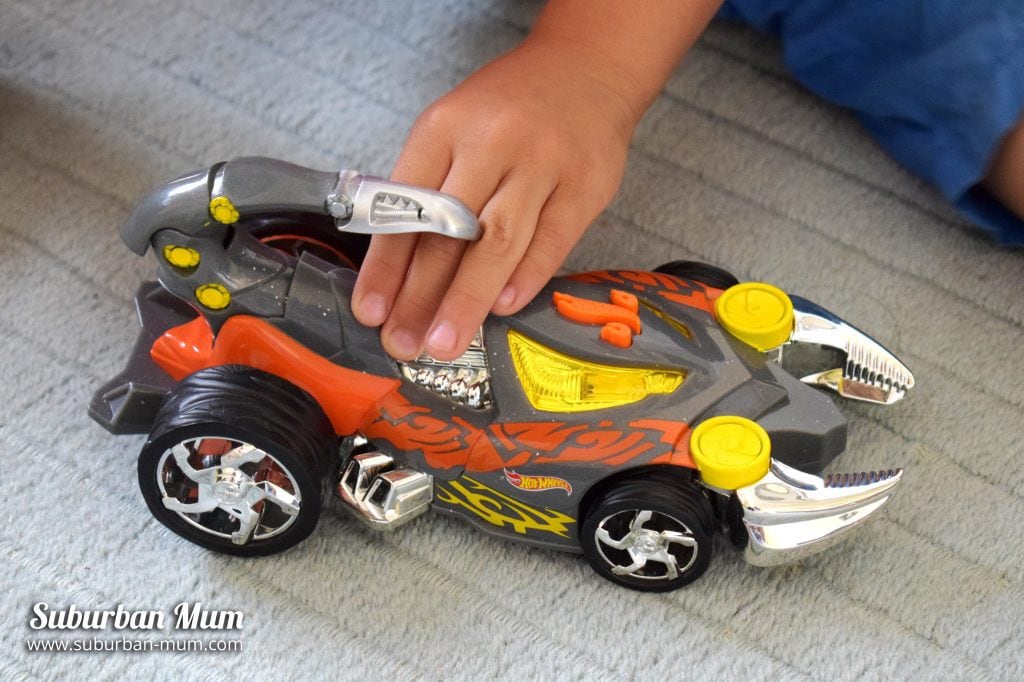 NIKKO Velocitrax
We're no strangers to NIKKO's remote control cars. We bought the boys a couple of NIKKO monster trucks a couple of years back, so they were thrilled to be able to add to their collection with the futuristic-looking Velocitrax. NIKKO are celebrating their 60th anniversary this year so its no surprise to learn that they are world leaders in radio-controlled toy cars.
The NIKKO Velocitrax zips around at speed and can handle all kinds of terrain and obstacles. The boy loved being able to do 360-degree spins with it and racing it with their monster trucks.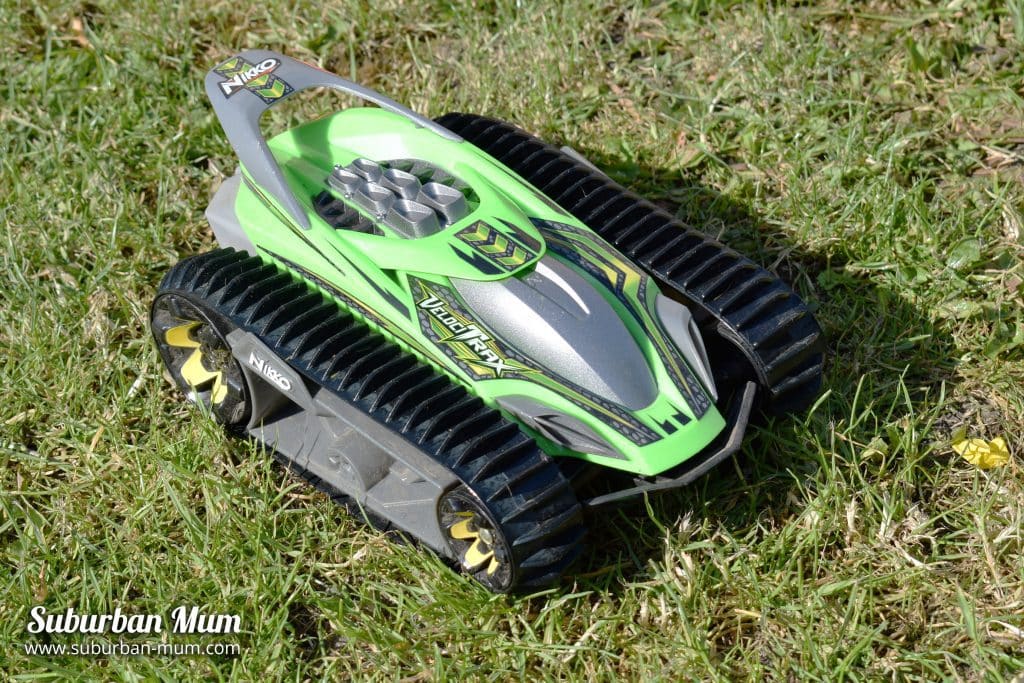 You do need to charge the vehicle for an hour before you can use it so it might be worth doing this before the kids get hold of it. The Velocitrax comes with a charger for recharging the battery for the actual vehicle itself, and the remote control requires 3 AAA batteries which are included.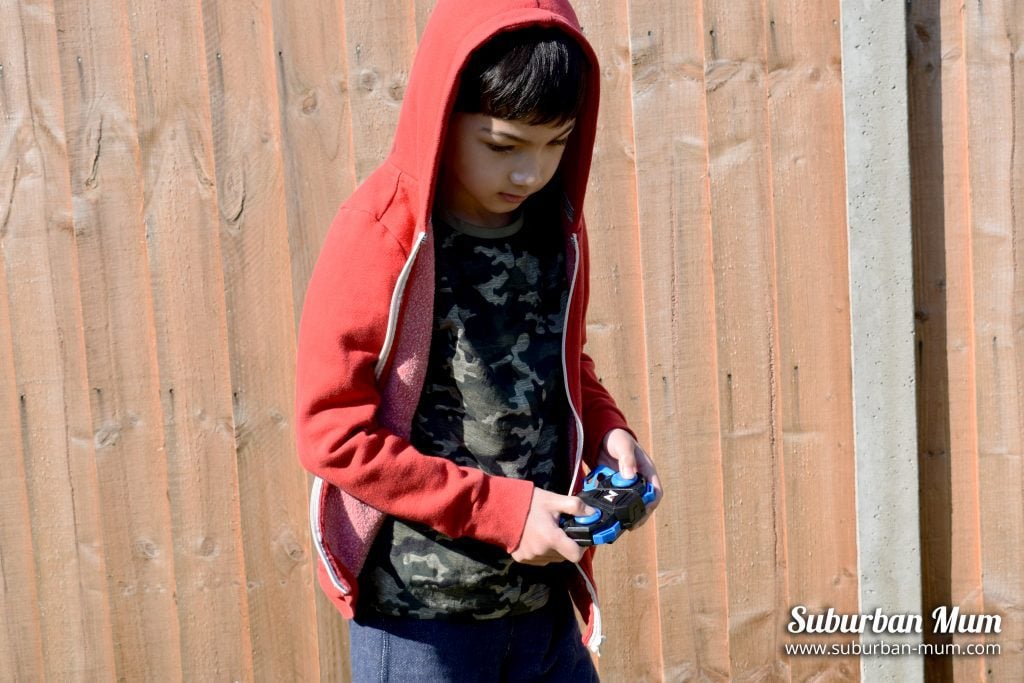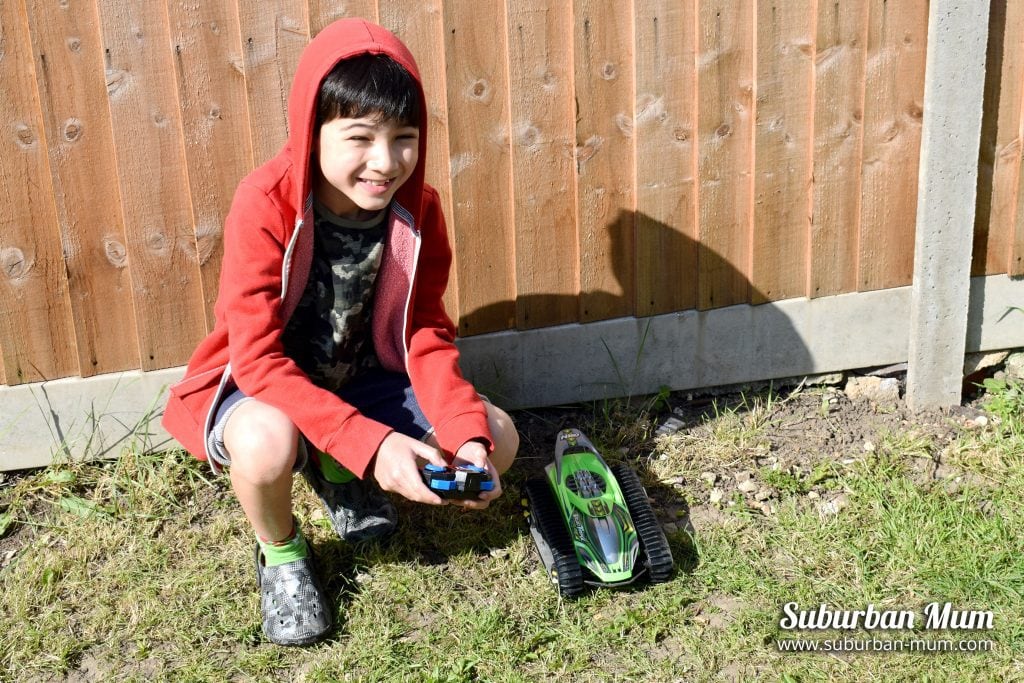 The boys managed to get around 20 minutes of play before the battery needed recharging. This part needs the help of an adult as you have to unscrew the base of the Velocitrax and disconnect rechargeable battery pack to plug in to the charger.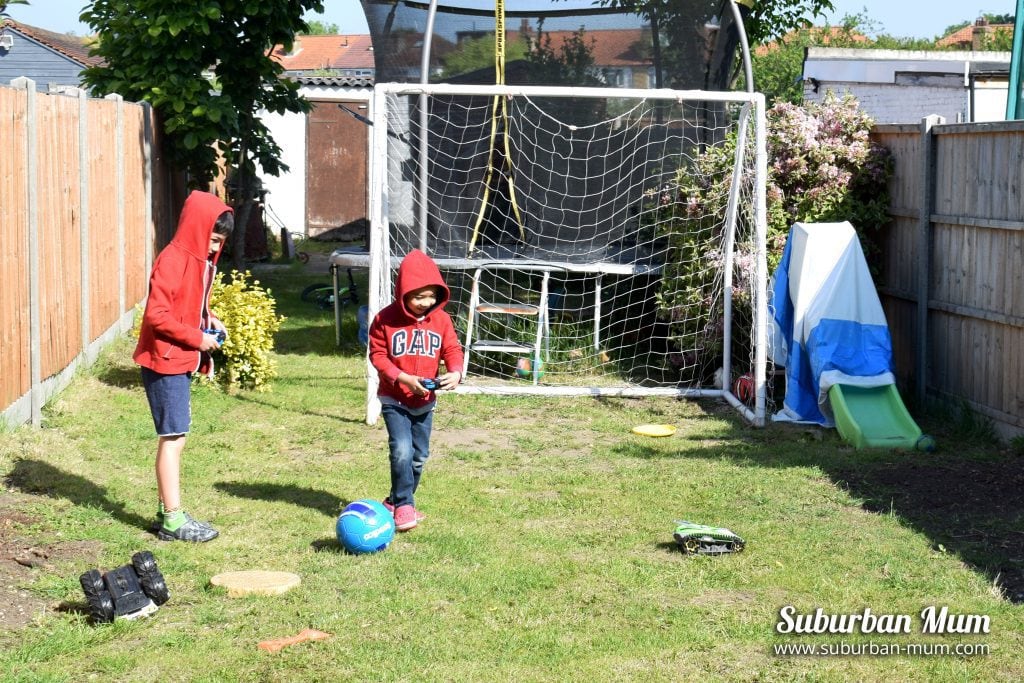 The NIKKO Velocitrax is recommended for children aged 8+ but M (who's 5) managed to control it well. It's super fast which the boys love and has been a firm favourite for playing in the garden with. It's available in two colours, green/black and orange/blue.
Both the Hot Wheels Extreme Action Sharkruiser and the NIKKO Velocitrax and can be purchased online through most toys stores such as Smyths and Amazon.
*We received these items in exchange for this post.
You might also like