The boys love anything to do with fast cars and racing. They are big fans of Hot Wheels, in fact, we have so many Hot Wheels cars that I end up tripping all over them as they are always scattered on our living room floor!
Hot Wheels have recently launched a new set just in time for Christmas. The Track Builder Stunt Bridge Kit allows you to create different types of stunts with a Hot Wheels track that has a moving motorised bridge in the middle. The trick is to time your launch just right to see if your car will shoot across the bridge.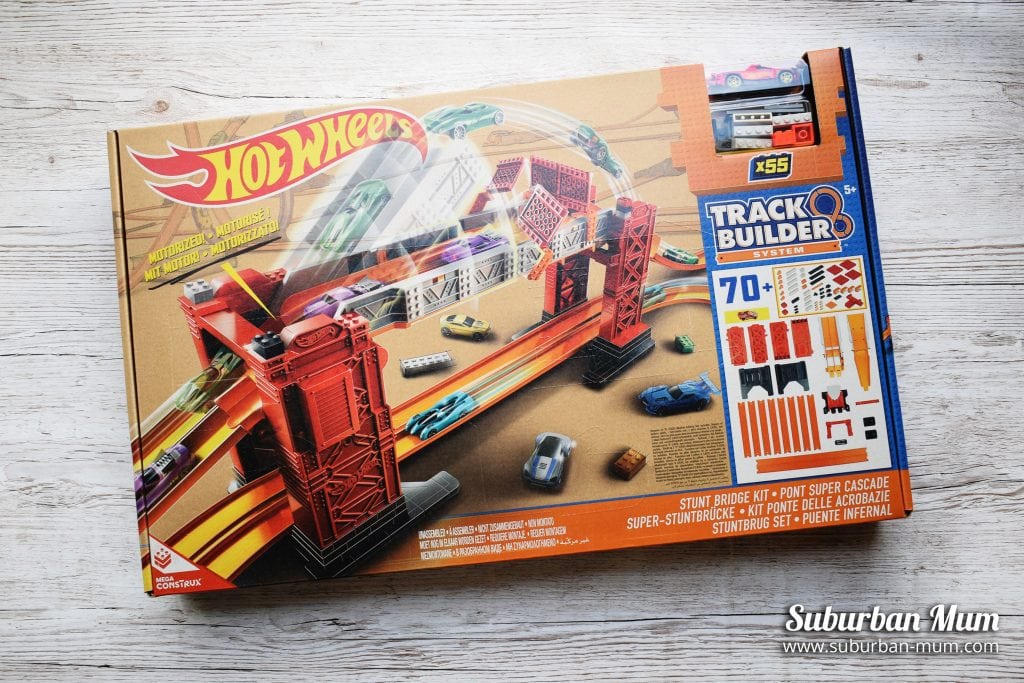 M was super excited when he saw what the postman had brought us and the boys set about putting the track together. It didn't take too long to assemble but they did need some assistance on a few pieces.
The set requires 2 x D sized batteries which aren't included and we didn't realise this when we first started setting up the track together so we sent Mr H out to get some.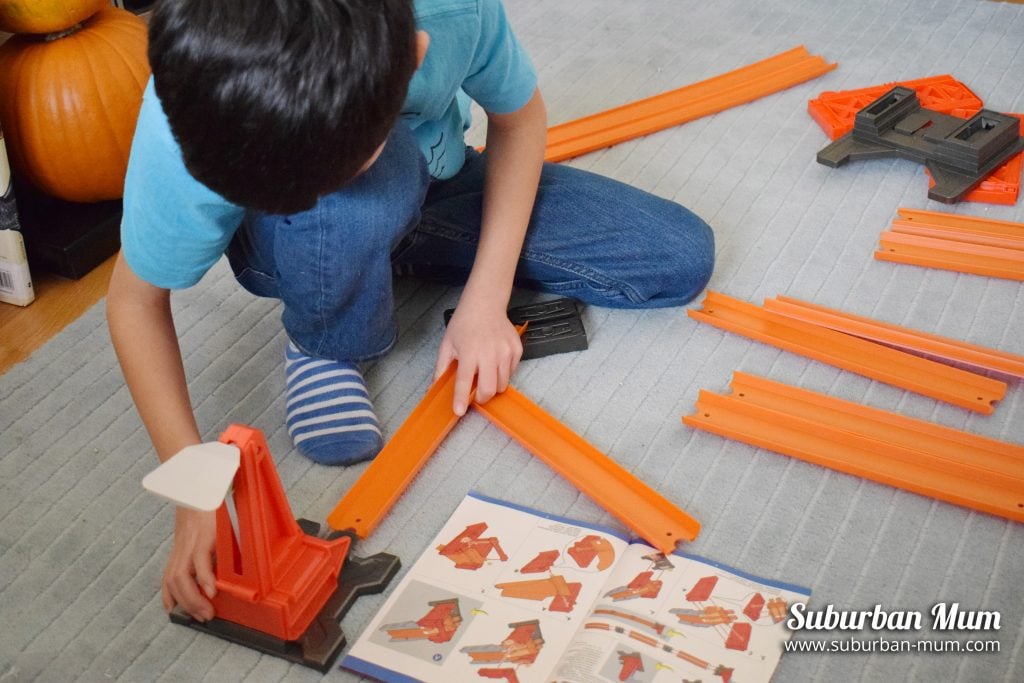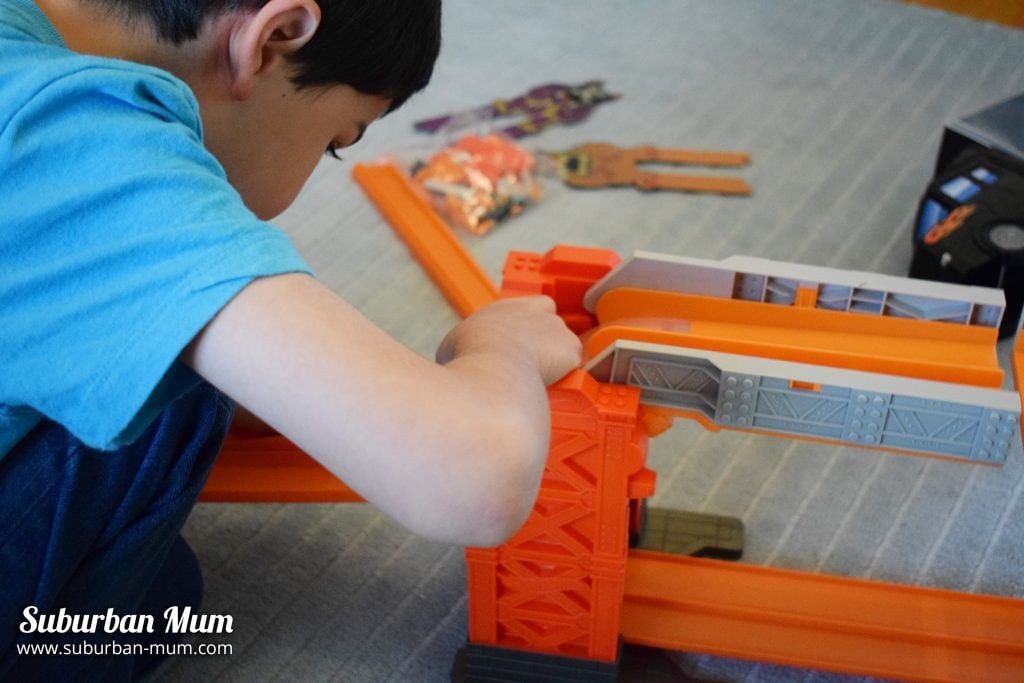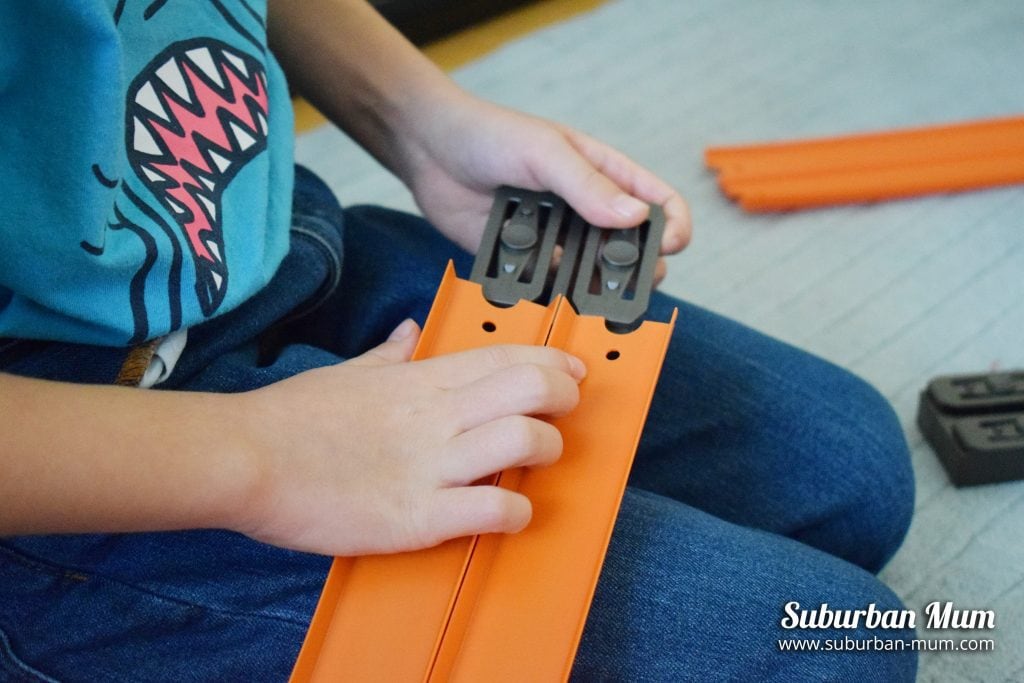 Once the track was assembled the boys couldn't wait to give it a go. The track allows two cars to be raced at the same time, however, the set only comes with one car. This wasn't a problem for us as we had plenty of other cars we could use but for kids who are Hot Wheels newbies, you may need to buy another car to go along with this set.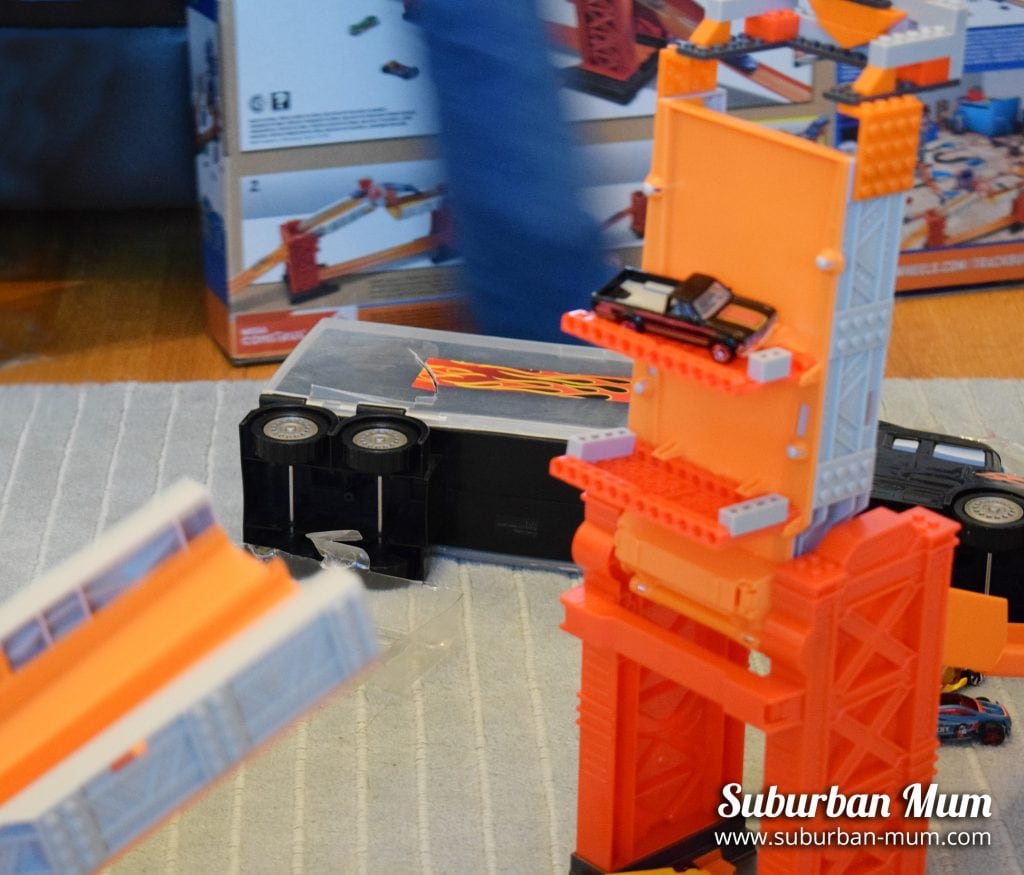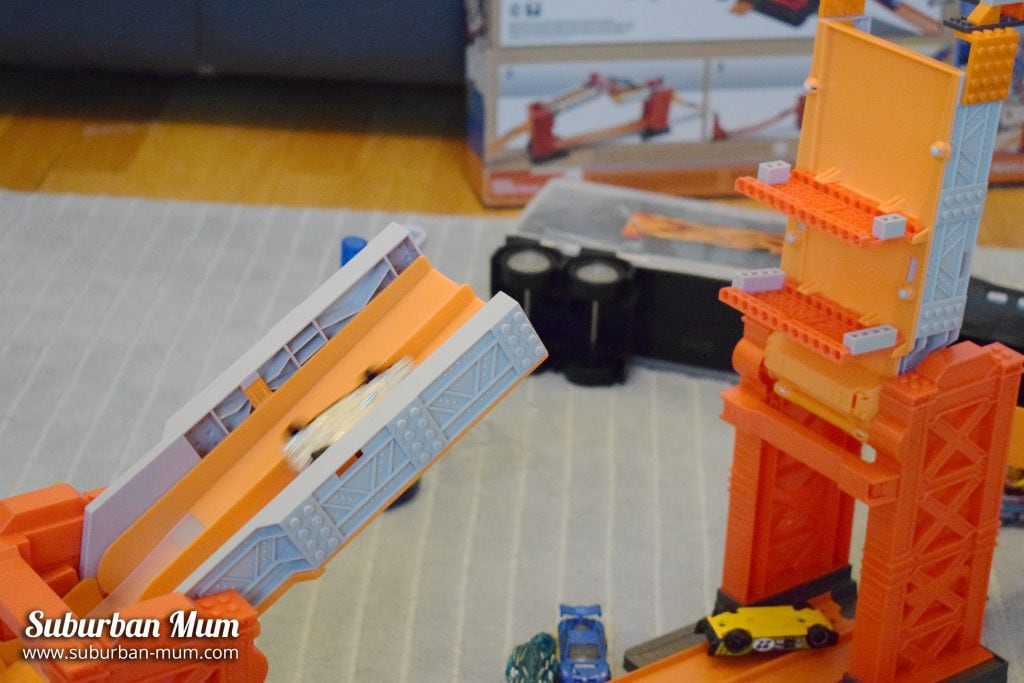 To launch the cars you have to hit the lever at the start of the track and watch to see how far your car can go. You do have to hit this lever quite hard for the cars to gain enough speed to crosse the bridge but this also brings in an element of competitive fun. The boys enjoyed testing out different types of cars to see which ones would work best and would try and time their launch depending on how high the bridge went. It took a bit of practice but they were very impressed when the cars made it over the bridge and continued on the other side of the track.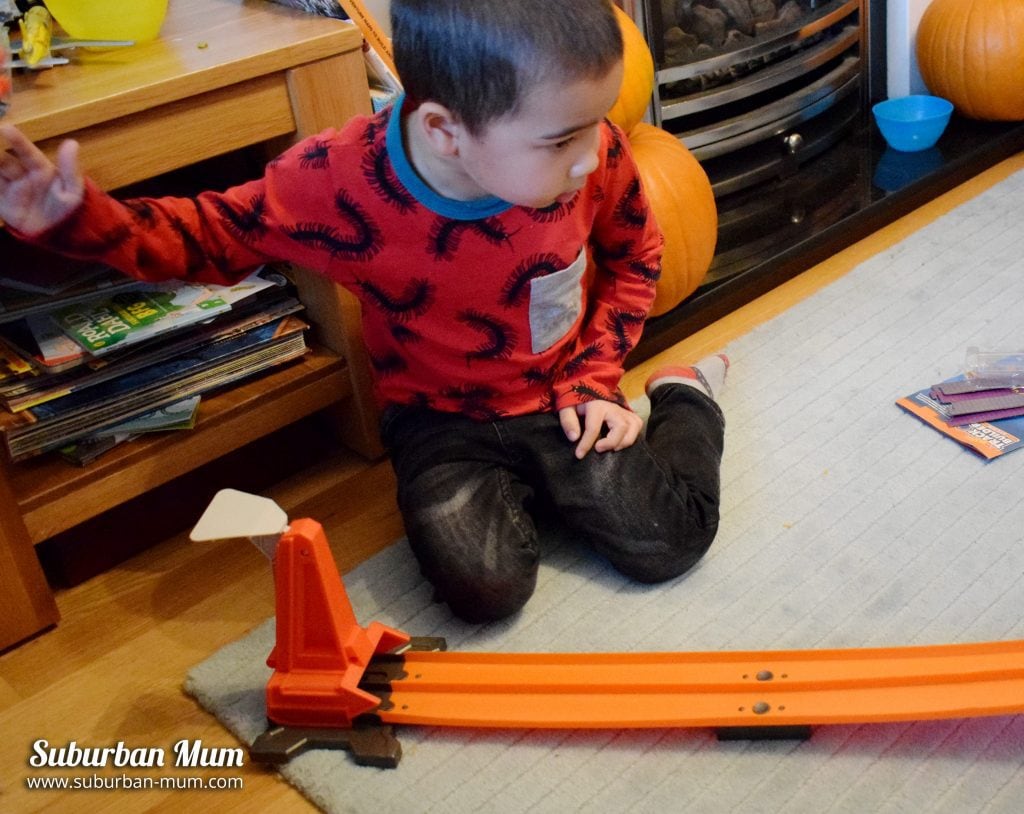 The Hot Wheels Track Builder Stunt Bridge Kit has three different types of configurations for you to master and is fully compatible with other Hot Wheels tracks for even more fun.
The Hot Wheels Track Builder Stunt Bridge Kit
Suitable for children aged 4+
RRP of £49.99
Pin it for later: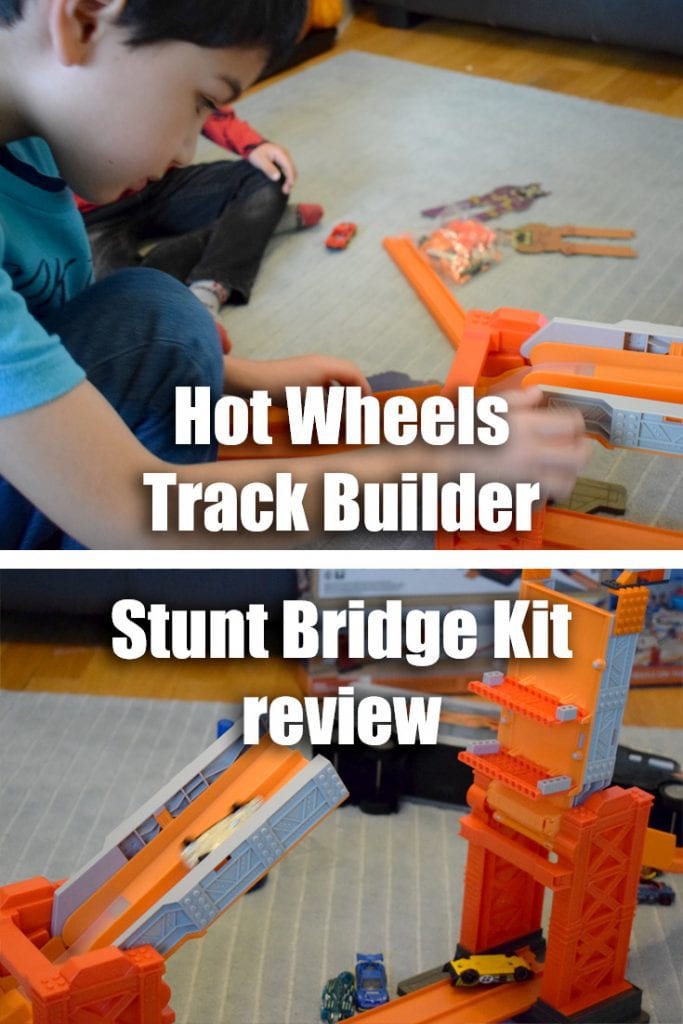 *We received this item in exchange for this review. All opinions are my own
You might also like: