We've been able to create many useful and progress provoking inventions since the early 2010s. One of which is the option to make money on social media alone.
And despite the older generation raising a few eyebrows at the mention of social media influencers, this "job" isn't just "an extra few bucks" job. Sometimes, people's careers and lives change forever when faced with online fame and big numbers.
This is exactly what we want to talk about in this blog. How to profit off of your social media image and presence. In other words, how to sell your personality and charm online.
And the best part?
You can start on more than one social media platform. Before we start, it's also worth noting that there are other ways you could make money online. You could try your hand at playing online slots on this site.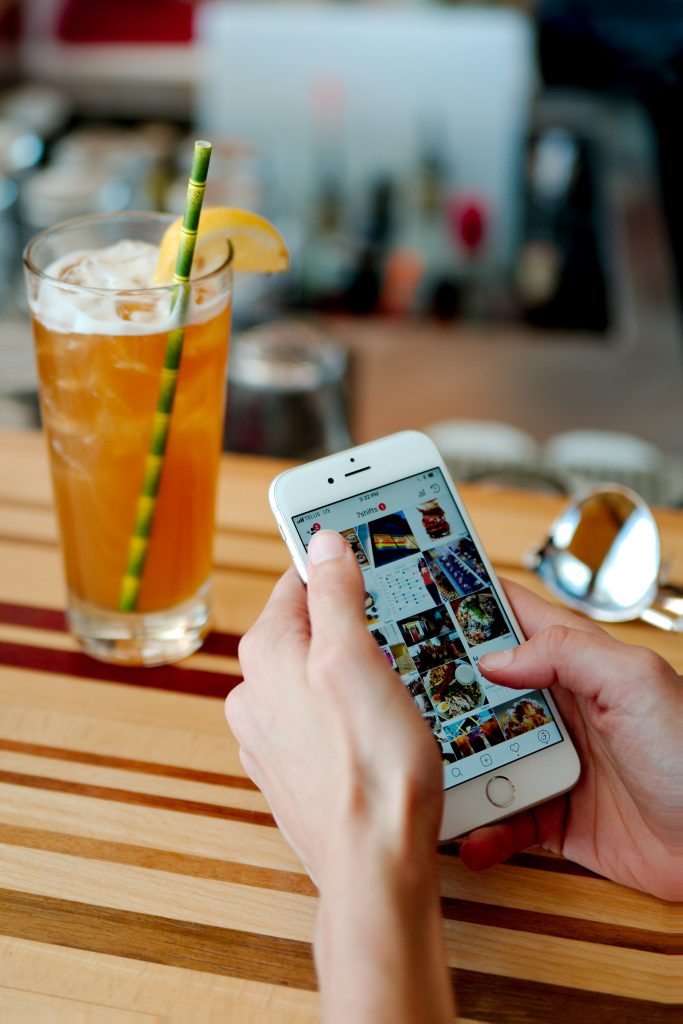 Instant cash on Instagram?
Instagram is reputably the most popular choice to start earning a few bucks. Whether you're a business on the rise or an influencer in disguise, this charming platform has open arms for everyone.
Let's talk about business first. The best way to begin your business's Instagram journey is by knowing your strategy beforehand. From what's going to be your logo to what kind of content you'll be posting and when – everything needs to be prepped and scheduled.
As for our beloved influencers, it's your charm that makes your wallet bigger! But real talk – the ultimate goal here is to get to that, receiving sponsorships and brand deals from big and influential brands level.
That's how to make money through instagram – convey your dope personality through your content.
The way to do it is threefold:
Original content and ideas make them notice you.
Big numbers and engagement make them want to contact you.
Your community and sponsorship success will make them want to work with you again.
Later on, depending on how good the sponsorship goes, you might get a chance to work with that specific brand again. If not them, then perhaps an even bigger and more reputable business. All in all, Instagram sponsorships are the best way to get yourself involved in a very important corner of internet business.
Be you on YouTube
YouTube has been around for much longer than Instagram. Some of our generation's most notable content creators were made on this exact platform. From the millennials' Jenna Marbles to Gen Z's James Charles, YouTube has made some of the most creative voices be heard.
The best thing about this platform is its diversity in content. That's right, there's a community for everyone. And if there isn't, feel free to build one! Don't forget that you can only upload videos to YouTube in certain formats – use the m4v to mp4 converter for quick and easy uploading videos to your channel!"
This gives you so much space to express yourself and make what you want to make. Even though creating weekly videos is much harder than plain IG posts, it's so worth it.
Getting your account monetised and videos sponsored is the best way to earn money and promote your content. After all, there's a reason YouTube will always be the go-to platform for ambitious content creators!
Your future on TikTok?
There are many youngsters that are currently making it big on the audience sweeping platform known as TikTok. Usually, it's teens and young adults taking over that corner of the internet.
And yes, they too get sponsorships on the platform, but there is something even better about TikTok – the influence it can have on your other social media. Imagine there are 1 billion active Tiktok users every month and posting great content will surely gather profile visitors where they can access your other social media platforms like Twitter and Instagram.
Many TikTokers that started their internet careers on TikTok have since moved to more business and growth-friendly platforms like Instagram and YouTube. They are still pulling strong figures, if not stronger post platform switches.
In other words, if you are stuck and have no idea where to begin your journey, Instagram & TikTok is a force not to be reckoned with!