The sun streaks across the pavement with nary a cloud in the sky as you set up your deckchair and prepare to bask in the vitamin D enriching glow that summer brings…
…until…
…grey clouds form, appearing out of nowhere, a light drizzle of rain turns into a squall of biblical proportions, and you're forced to run for cover lest a bolt of lightning strikes you from on high.
Such is the unpredictable nature of the British summer. One minute you're getting ready to fling sausages on the barbecue, and the next you're trying to stop windy weather from blowing your furniture into next door's garden.
As such, a British garden has to be hardy, with lawn furniture that can withstand torrential downpours just as much as it can look snazzy in the sunshine.
So, to help you kit out your garden perfectly, let us give you a few recommendations.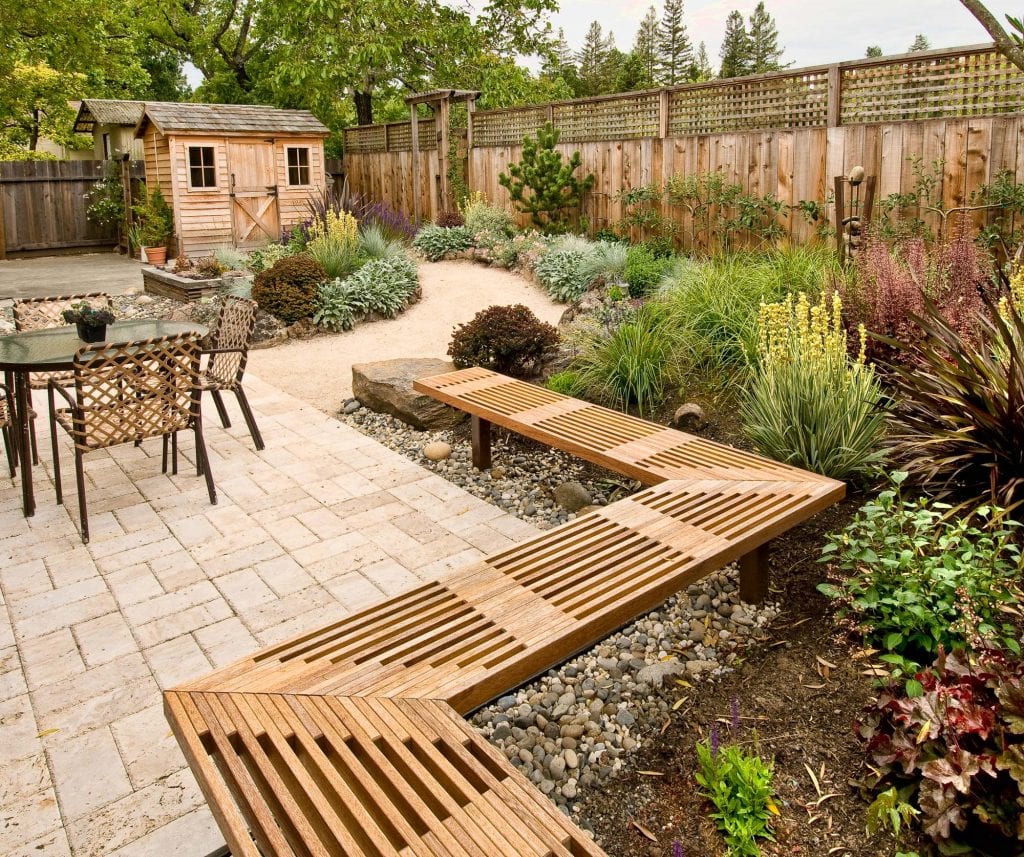 Rendering
May 2021 was the wettest on record in the UK, with Scotland, England, Wales and Northern Ireland all reporting much greater rainfall than expected. And if your exteriors walls haven't been rendered in a few years, a lot of that rainwater may have leaked into your home.
Rendering is much like plastering your interior walls and is achieved by layering a thick paste on your exterior walls to decrease the chances of wall erosion and avoid leaks, damp, rot and mould.
But it's not solely a practical procedure. If you use a render like Jub, purchasable from Direct Building Products, then the colour pigments in the rendering mixture will make your exterior walls look bright and refreshing. And who doesn't want to own a wall they can admire?
Divide and conquer
Dear old Blighty is prone to extreme winds even when the sun is splitting the pavements, and no one wants to be hoping their baseball cap doesn't blow off when they're trying to get a tan.
That's why purchasing wooden dividers is an excellent choice to windproof your garden. By using a few dividers to create a room-like space, you'll be able to move out of the ghastly clutches of the wind whenever it threatens to extinguish your fun in the sun.
Get decked out
After an avalanche of pouring rain, there's nothing worse than wandering into your garden and feeling your feet sink into the sodden mud.
Decking is the solution to this particular problem, allowing you to build an even surface that will be largely unaffected by the rain.
A portion of decking can also help level out any uneven sections of your garden. And it'll split your garden into segments, giving you the illusion of a larger space.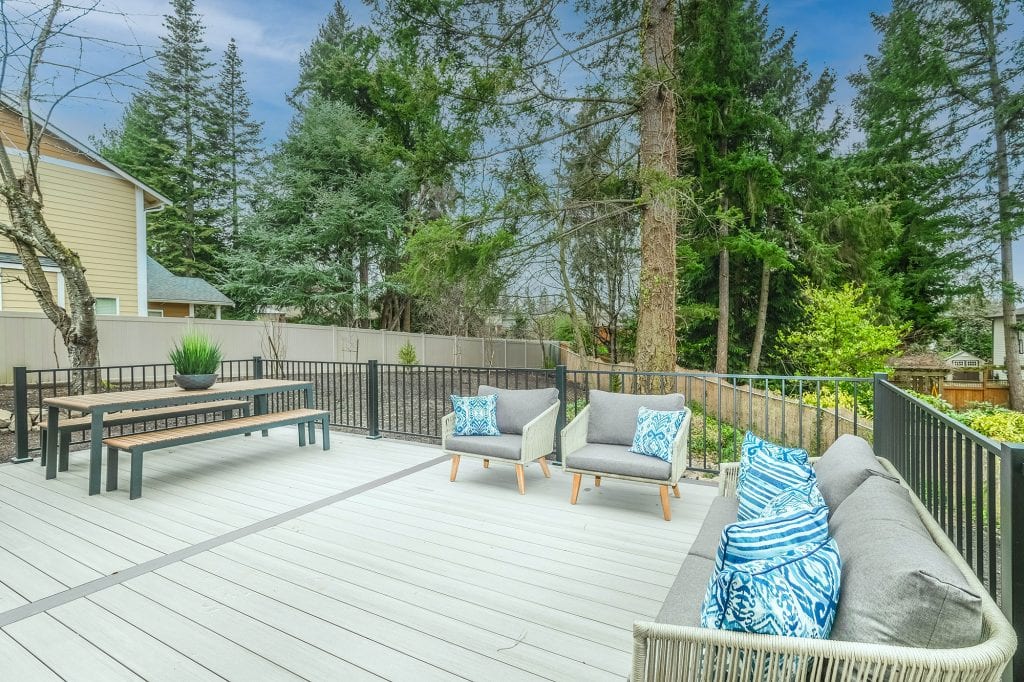 Freshen up
After a harsh winter, your shed and lawn furniture might start to look a little tatty, and no one wants to sit in a garden that feels dingy through the summer.
So, take a fresh lick of paint to the wood in your garden to help the space feel brighter and cleaner.
Those are our tips to optimise your garden for Britain's temperamental weather. Have you got any tips of your own? Let us know in the comments below.