We are all looking at ways to be kinder to the environment. I am trying to be more conscious of the amount of plastic we use. I use canvas bags or re-use bags for life where I can, and I make sure that any plastic we do use is recyclable. I am also trying to cut down using wipes and have switched to using microfiber cloths. There are also lots of harsh chemicals in the shop bought cleaners we buy, and while it's convenient to pop them into your trolley on your weekly shop, it is worth considering finding more natural alternatives or better still, have a go at making your own.
Why not stock up on the following natural ingredients and use them to make a home-made product to clean the home?
Baking Soda

Lemons

White Vinegar

Essential Oils

Natural Salt

Rubbing Alcohol

Re-usable spray bottles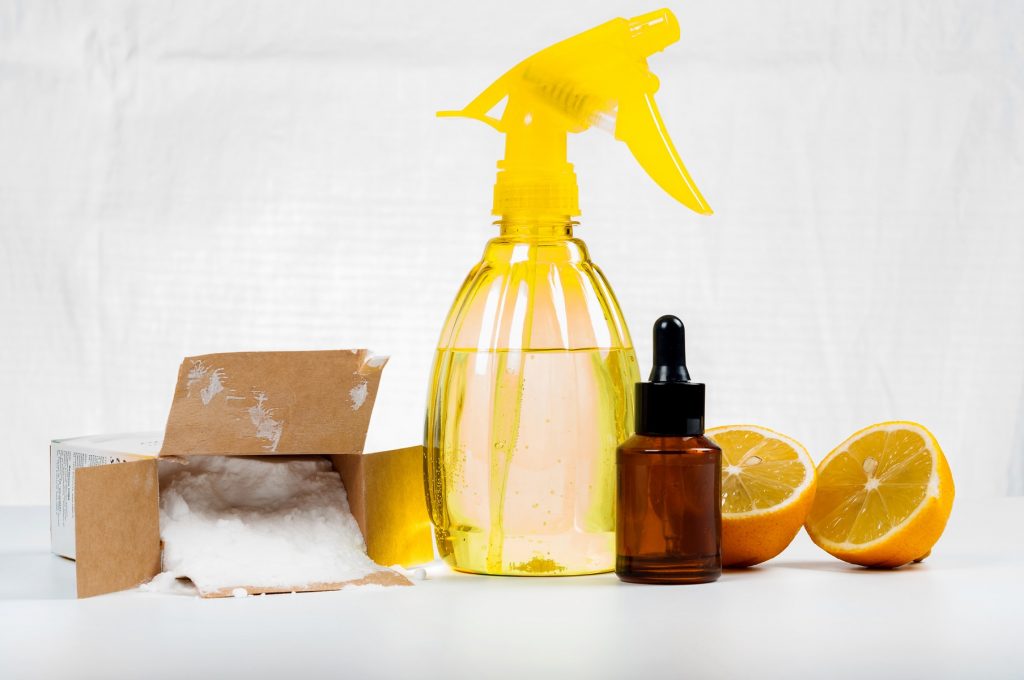 Pattersons have also put together some ideas on how you can create your own eco-friendly cleaning products in the form of an All-Purpose Cleaner, Stain Remover and a Citrus Degreaser. 
Take a look at the handy infographic below.
For some more ideas on making your own home-made cleaners, why not try some of the following?
Glass Cleaner
Combine 1/4 cup of white vinegar with 4 cups of warm water.
Carpet Cleaner
Mix equal parts of vinegar and water and pop into a spray bottle to tackle any carpet stains. Leave it for 10 minutes before scrubbing with a sponge to remove the stain.
Furniture Polish
Mix 1/4 vinegar and 3/4 olive oil and use a soft cloth to wipe down furniture. You can add in a couple of drops of essential oils for a nice fragrant smell.
Oven Cleaner
Mix 1/2 a cup of baking soda with a little water until it is paste-like and spread inside the walls of the oven then scrub with a sponge. Leave to sit overnight before spraying some vinegar over the paste and wipe clean with a cloth.
*Collaborative post