Over the years, the boys have very much enjoyed watching How to Train Your Dragon. We've seen the first two movies as well as the series on Netflix. So when we were invited along to a very special screening of How to Train Your Dragon: The Hidden World – the last movie in the franchise the excitement levels were through the roof.
The screening took place at a special location in Islington and as soon as we entered, we were transported to the land of the Dragons. The boys had the chance to learn to become a Viking, dunk sheep, have their face painted and more.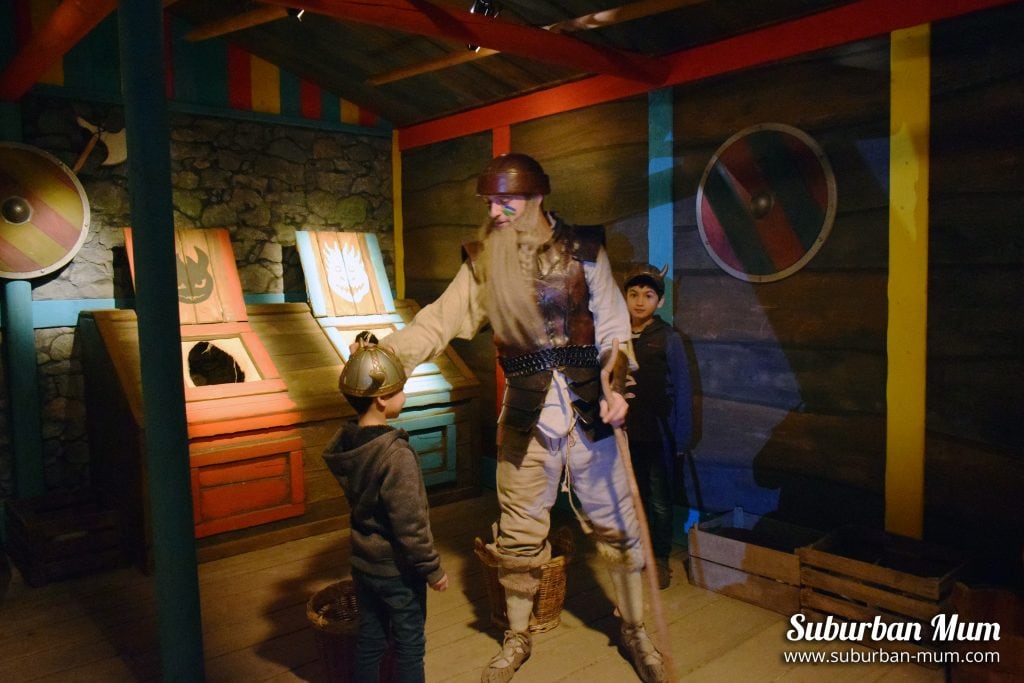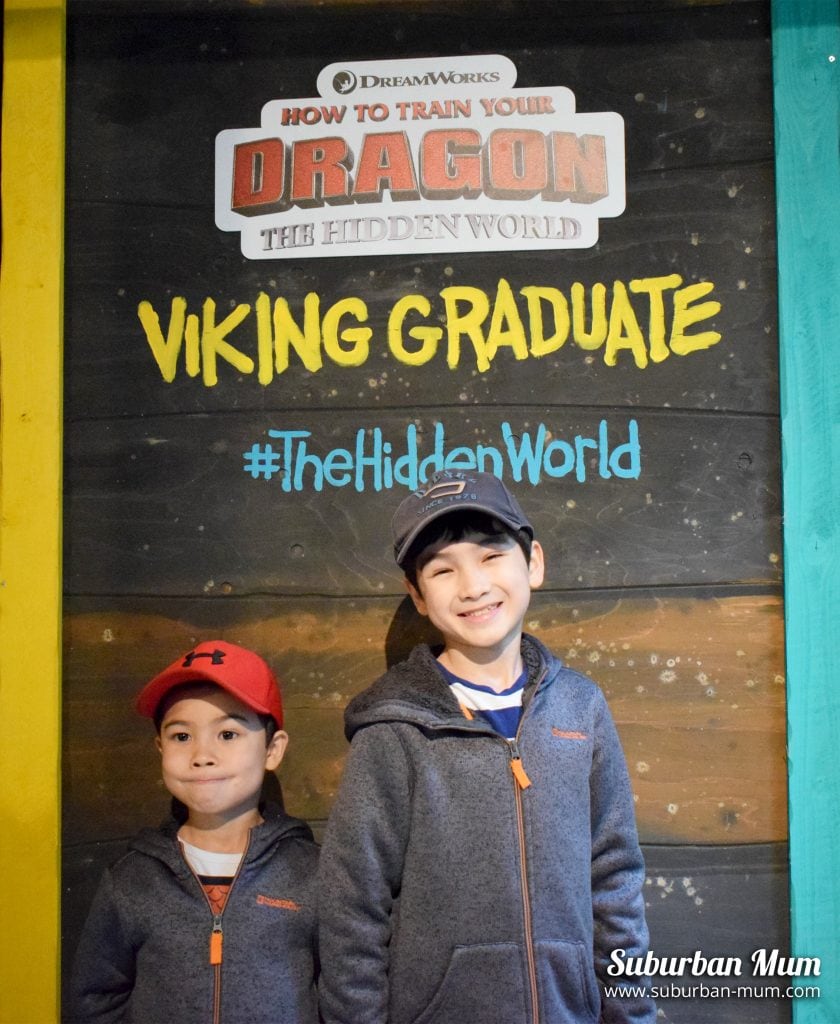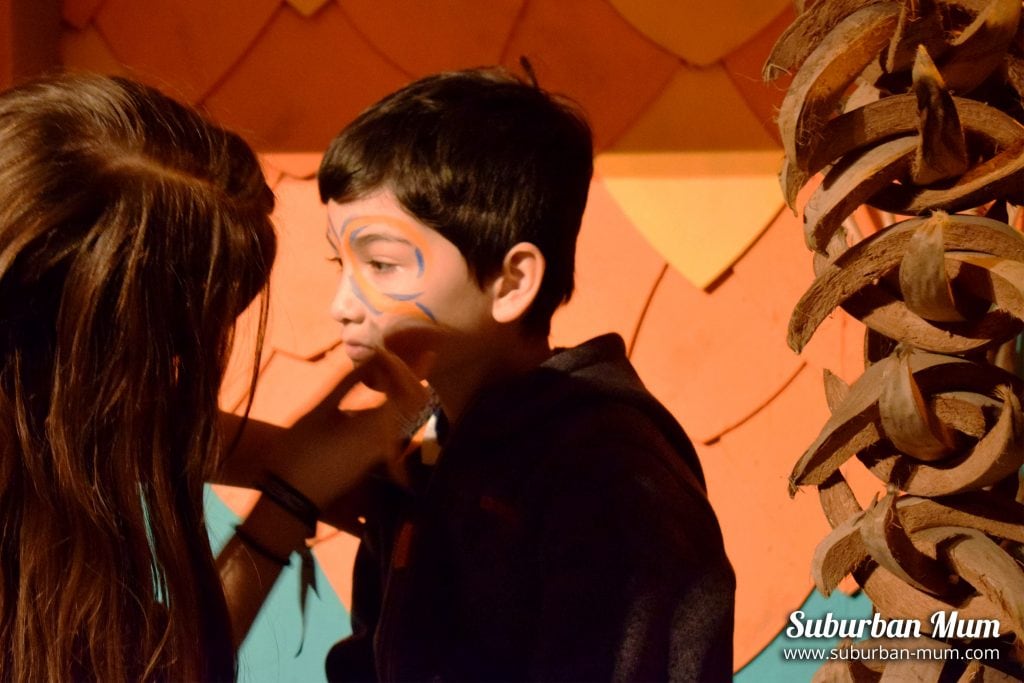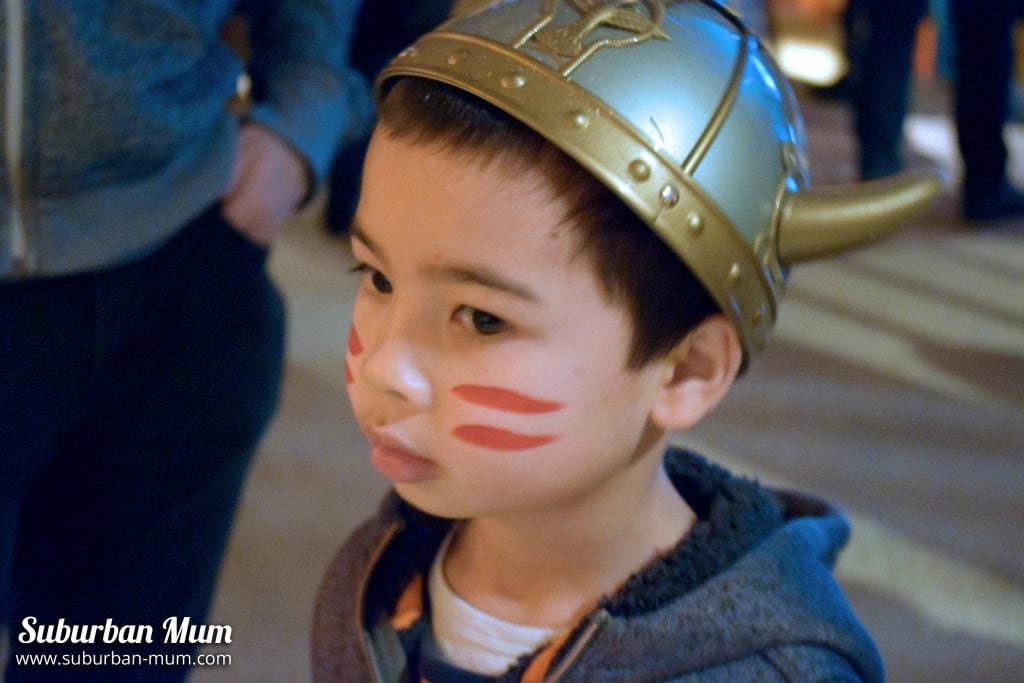 After the activities, it was time to find our way into the hidden world to take our seats ready for the immersive cinema experience.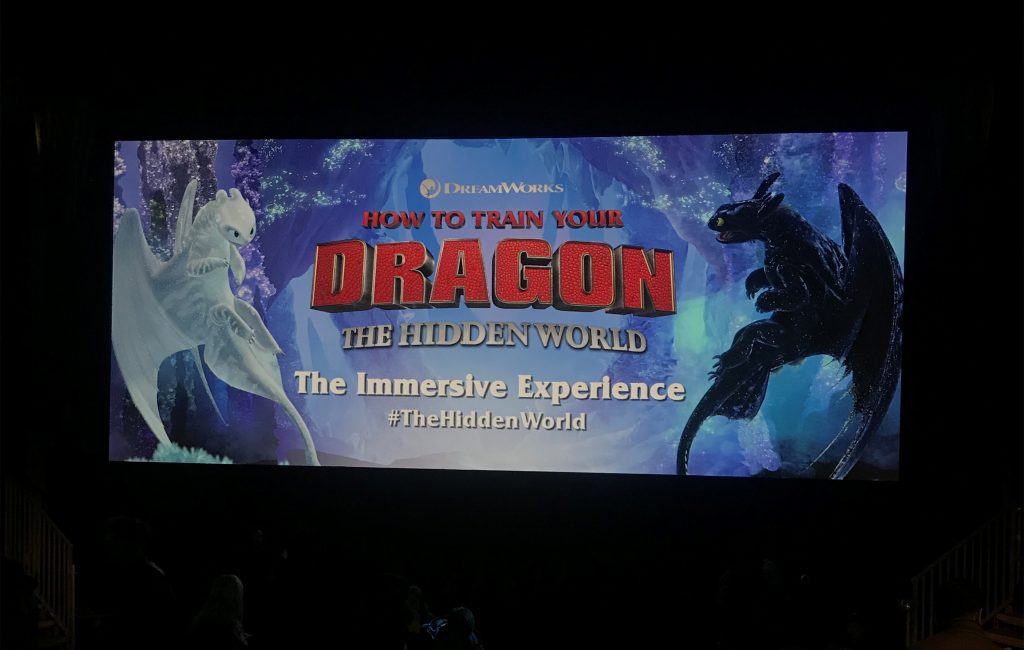 Hiccup, now chief and ruler of an overpopulated Isle of Berk spends his days freeing captured dragons from poachers with the help of his best bud Toothless, Astrid and his group of friends but trouble is brewing. After losing their dragons, the poachers want revenge and enlist the help of Grimmel, an infamous dragon hunter to help them. The poachers give Grimmel a White Fury dragon to use as bait in an attempt to capture Toothless so that he can use him as his alpha.
When part of Berk is burnt down. Hiccup seeks to find the Hidden World, a safe-haven for the dragons.
I won't spoil the rest of the story for you but we thoroughly enjoyed the film. There was the underlying friendship between Hiccup and Toothless, we see Toothless falling in love as well as laugh out loud comedy moments and plenty of action.
Alongside the movie, Dreamworks have also released some new toys to coincide with its release. We were very lucky to be sent a selection to review.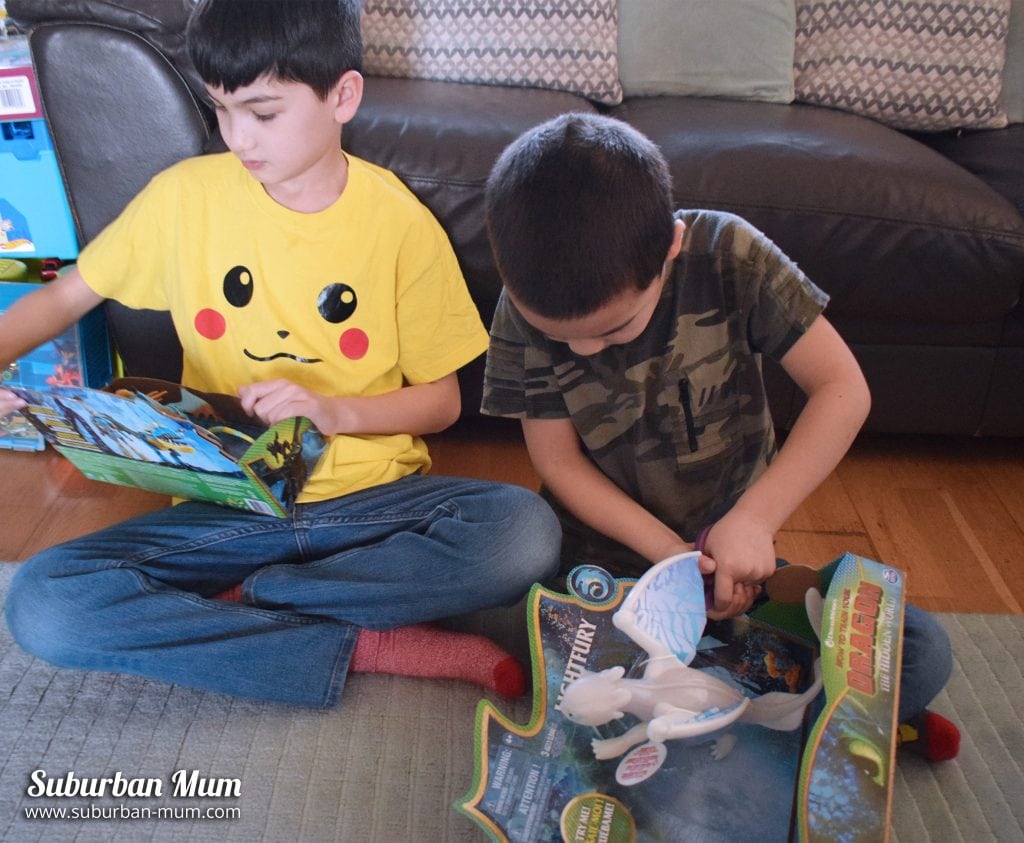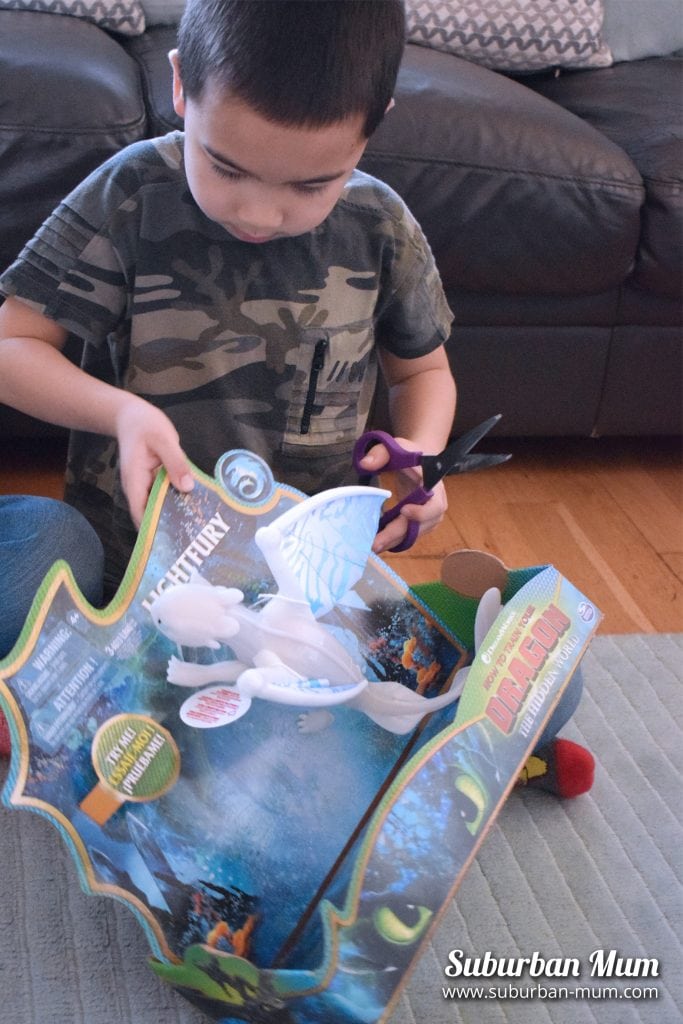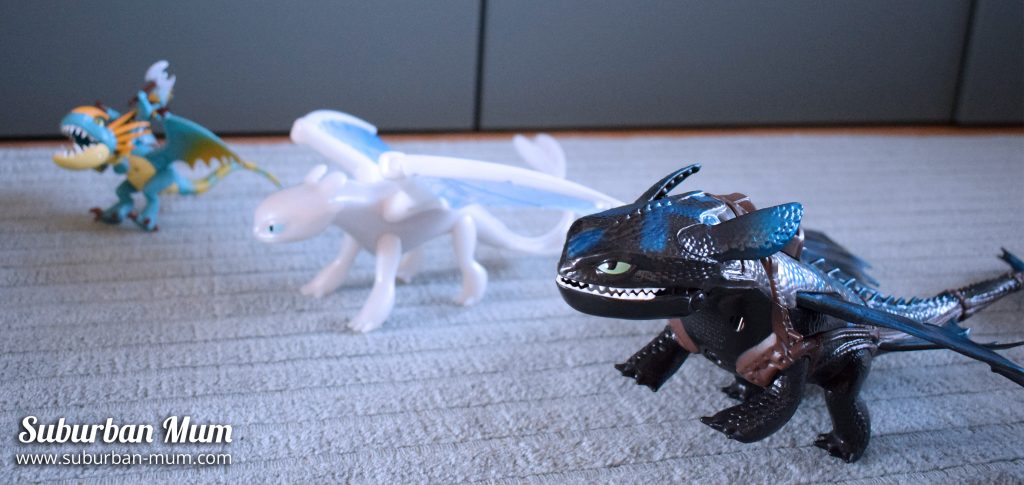 Measuring over 50cm long, this is the ultimate How to Train Your Dragon toy. The boys have never seen anything like it and were super excited to see that not only could they play with him and pull out his wings, they were also able to activate lights and smoke (looking just like a dragon's breath) by pressing his left ear. The figure also comes with two plasma projectiles that blast out of toothless' mouth when you push his right ear.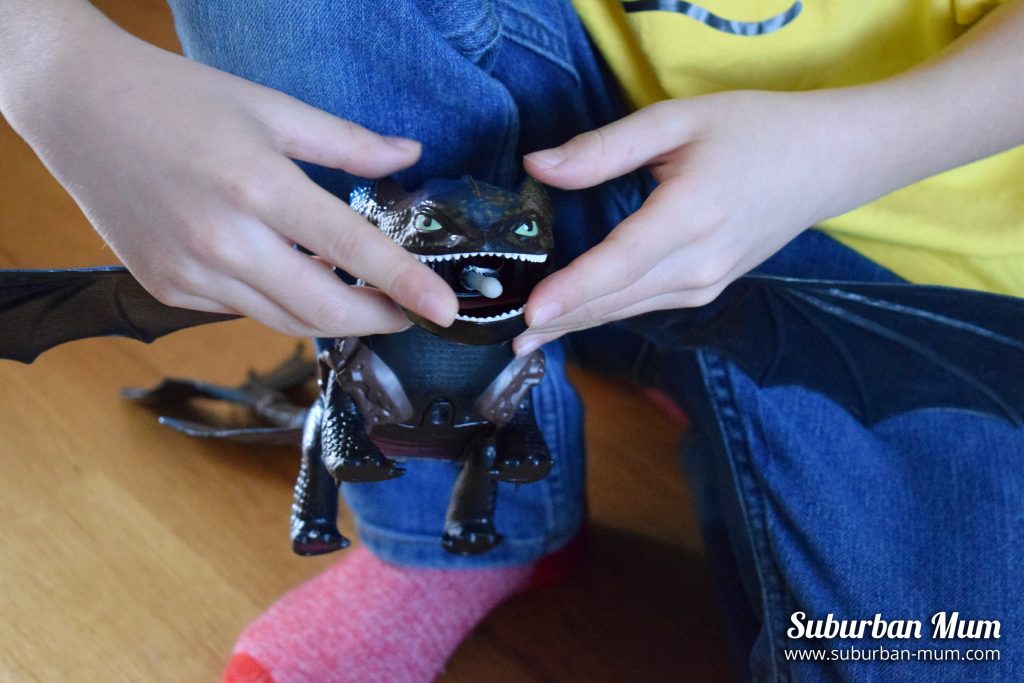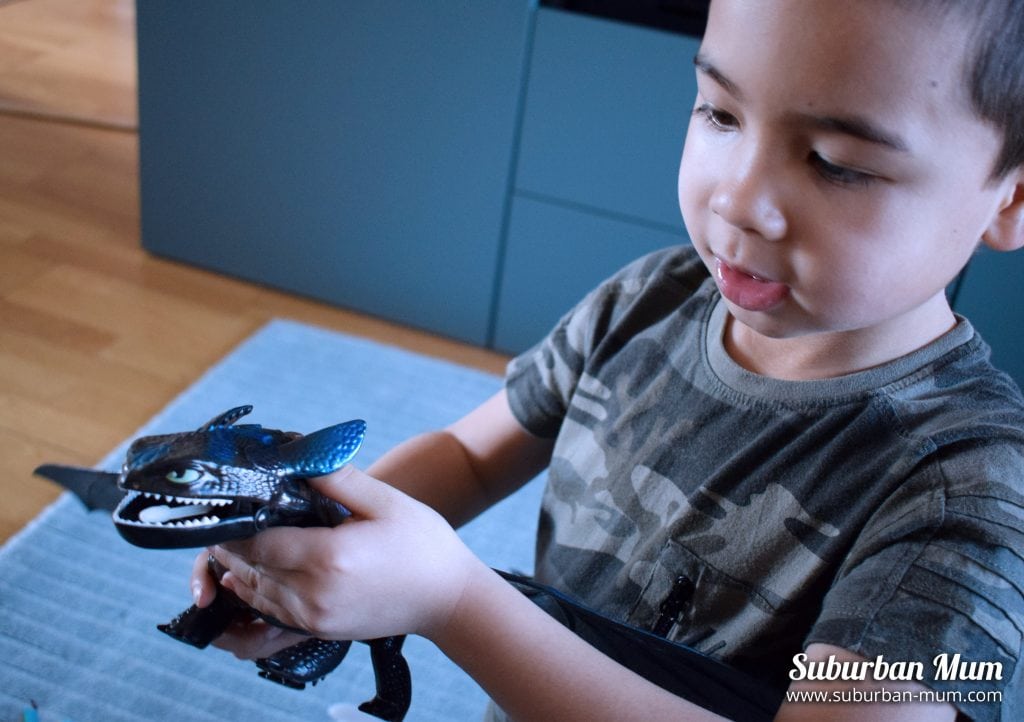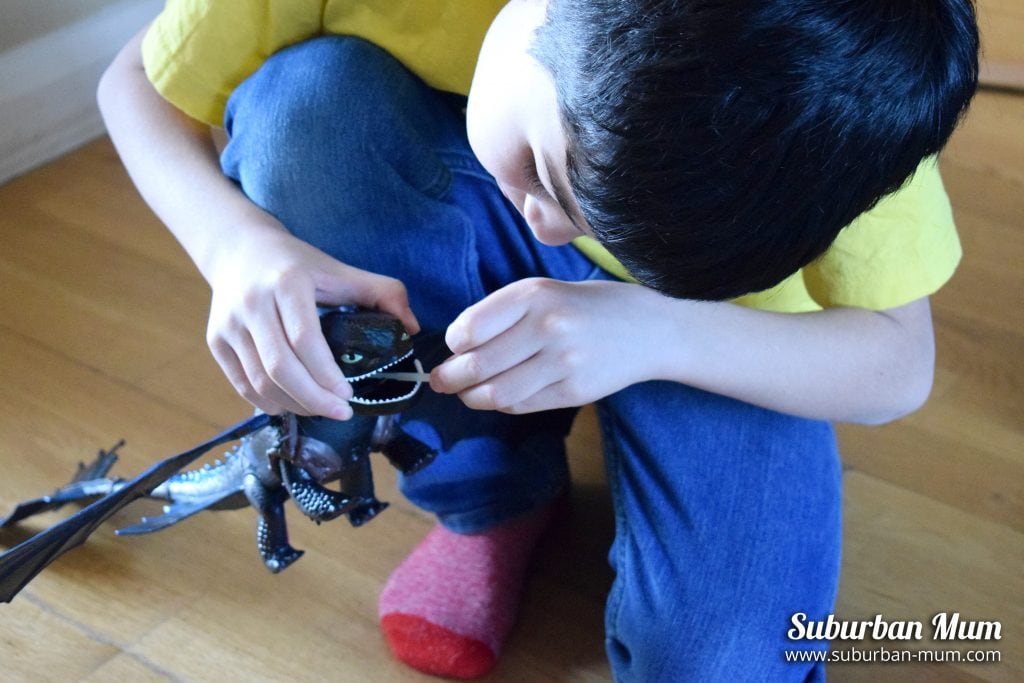 The boys have played with this fire breathing toothless for hours. 3 AAA batteries (not included) are required for the fire breathing to work. To do this, you simply use the water dropper that's provided to fill with water and then add it into the Toothless' back. I can't work out how this produces the smoke effect but it's super cool and really adds to the fun factor of this toy.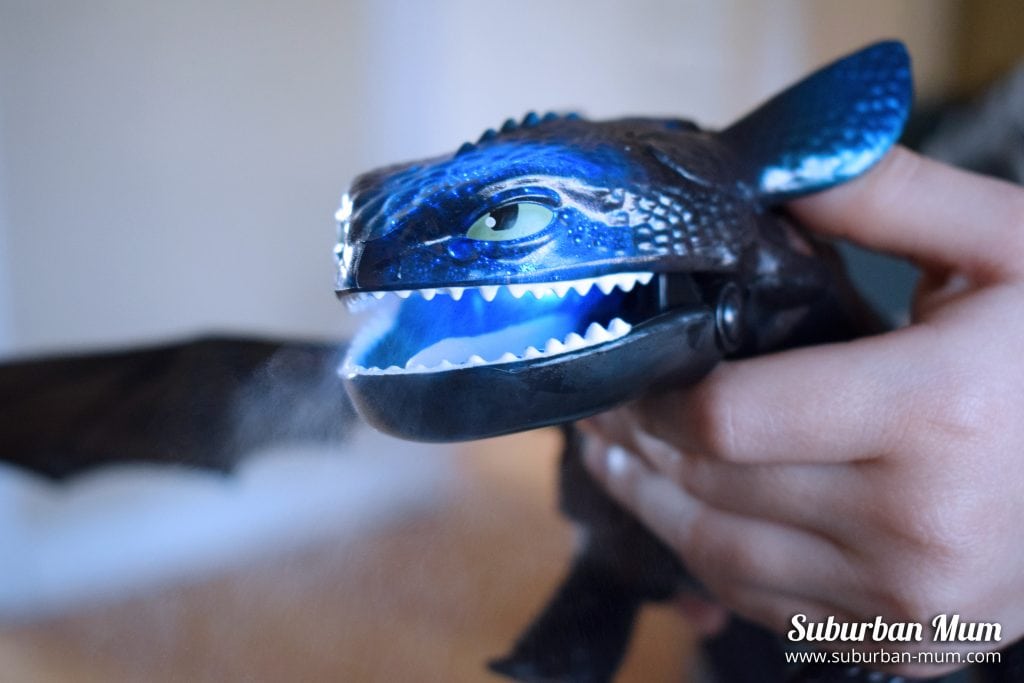 The boys did find the ears quite stiff to press to activate the fire breathing and we also found that pressing Toothless' right ear didn't shoot the plasma projectile out properly as it was getting caught on the dragon's mouth. After a few attempts, the only way we could get the projectile to fire was to hold open Toothless' jaw before pressing his ear down, the plasma would then come shooting out. Activating the light and fire breathing was easier to do the more he was played with and while it was a little disappointing that the projectiles didn't shoot out without having to hold Toothless' mouth this didn't seem to bother the boys play at all.
The deluxe Light Fury has glowing lights and sounds and is also posable with pop-open wings (just push the button on her back). The figure requires 3 x LR44 to work but this is included so you can get start recreating scenes from the movie straight out of the box.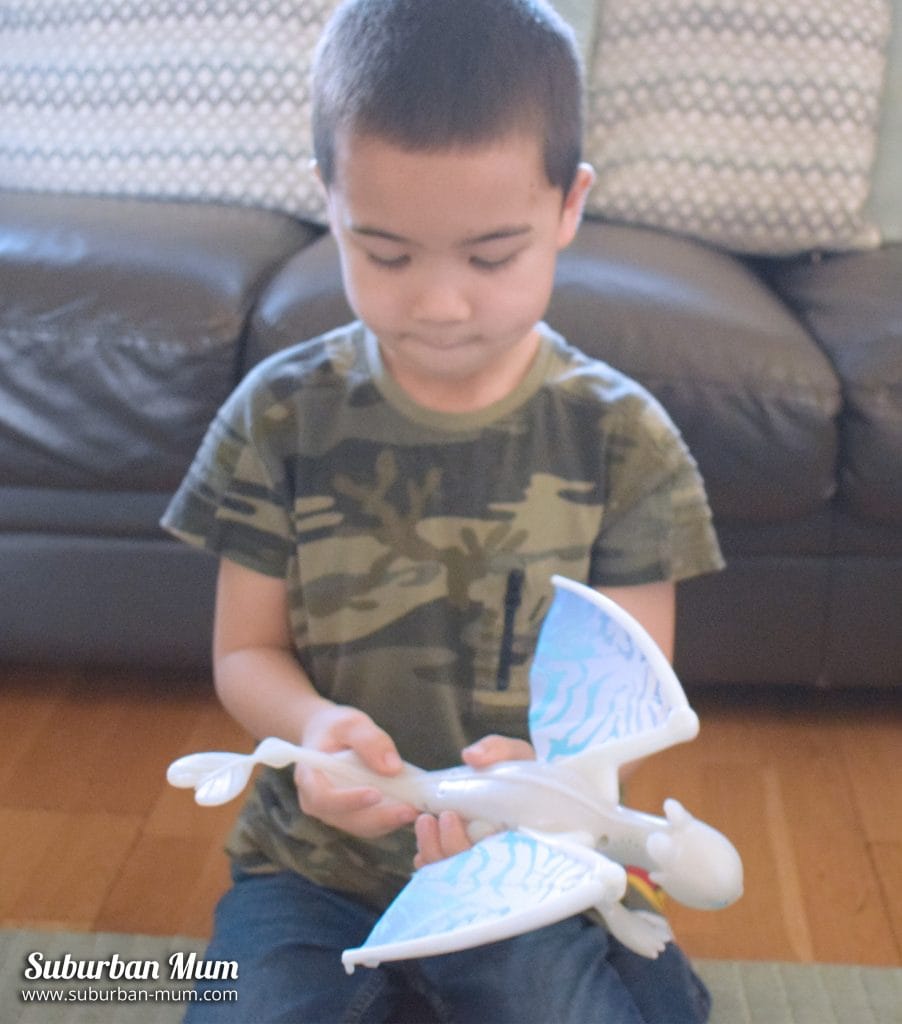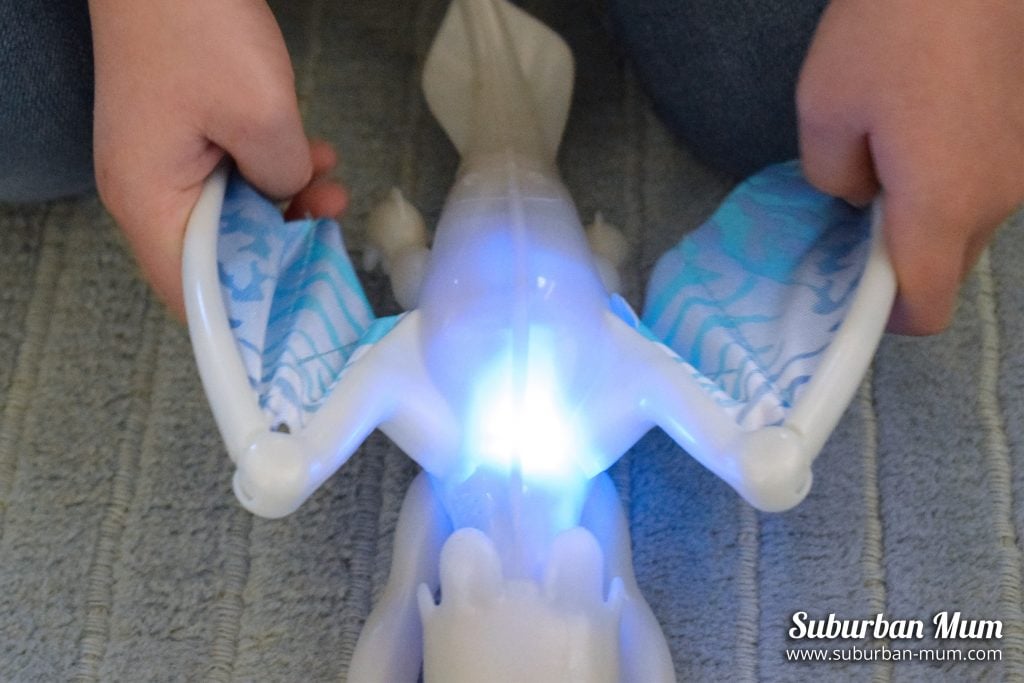 With the wings, you are meant to be able to close and attach them onto her back so you can pop them open again by pushing the button on her back. However, we found that the wings don't stay in for very long and pop out by themselves. M was a little frustrated by this so it's a real shame that this element doesn't work as it should. Having said that, the lights and sound still make it an enjoyable toy to play with, especially alongside the other dragon figures in the range.
Last but not least, we were sent a Dragon and Viking set in the form of Astrid and Stormfly. As per the other dragons above, Stormfly has moveable wings and legs and you can also load projectiles into her mouth too. To launch them you simply pull her left leg back which thankfully worked perfectly for us. Astrid has a removable axe and is poseable and can sit on Stormfly ready to head into battle.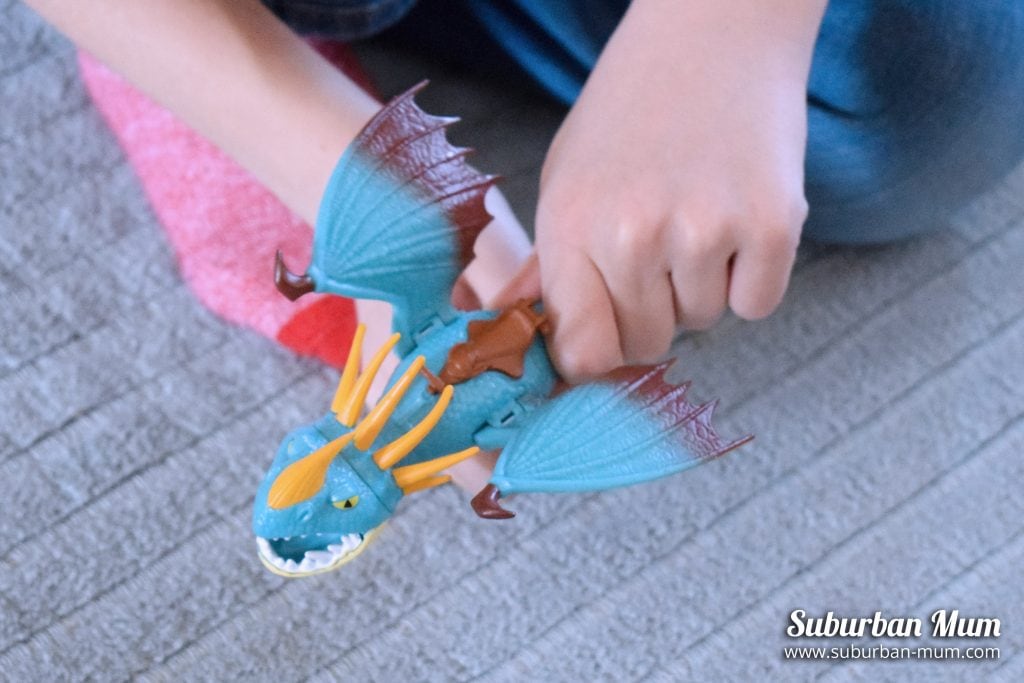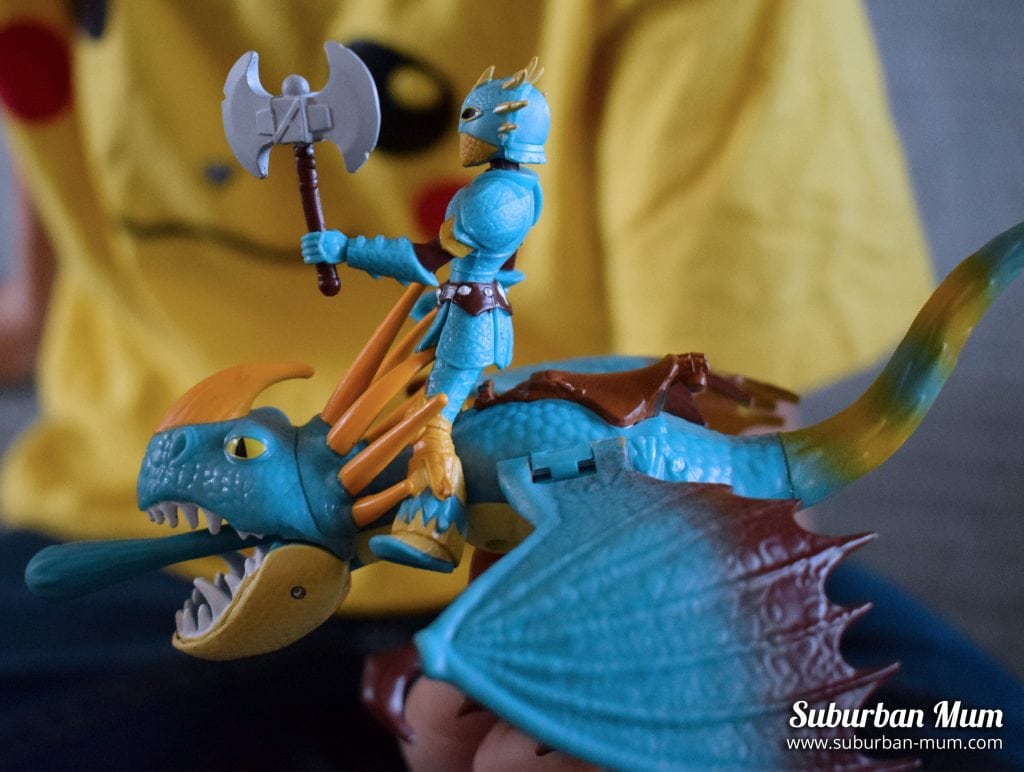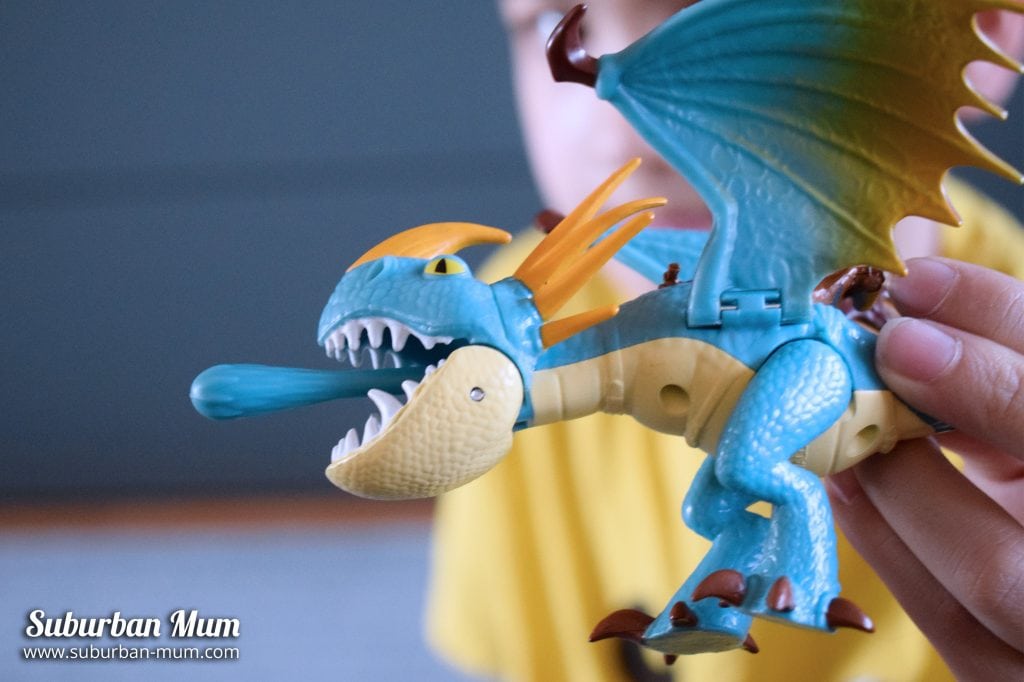 Win a How to Train Your Dragon Goody bag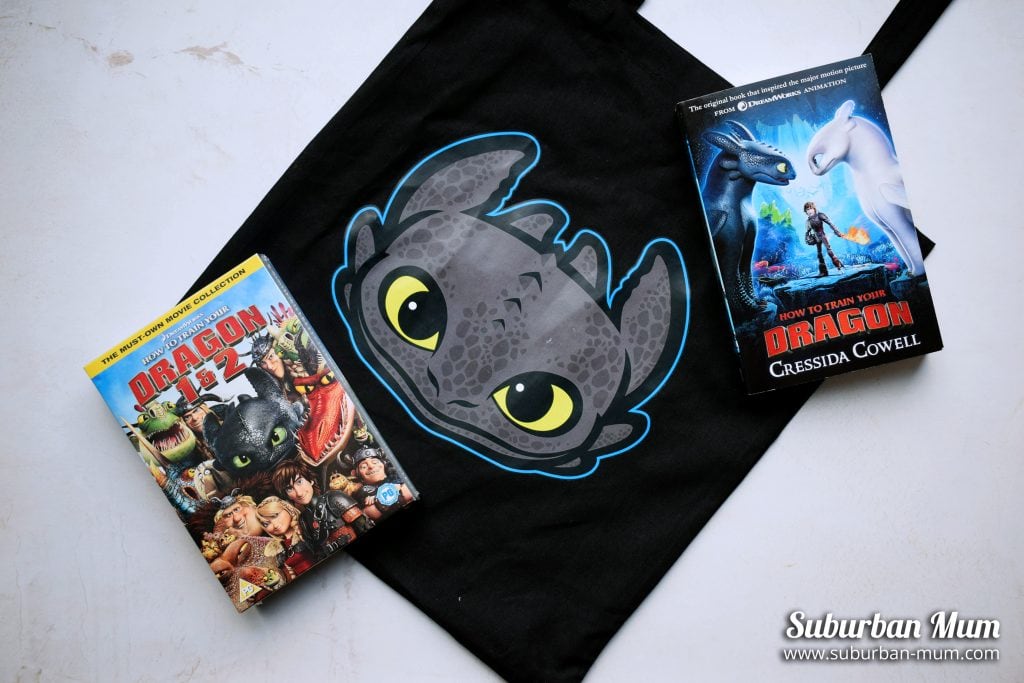 If you have How to Train Your Dragon fans in the house then I am giving you the chance to win one of two goody bags.
Each goody bag comes with:
1 x How to Train Your Dragon Tote Bag
1 x How to Train Your Dragon 1 & 2 DVD
1 x How to Train Your Dragon Book
To enter simply enter using the Gleam widget below.
Win a How to Train Your Dragon goody bag

Terms & Conditions
The closing date is 23.59pm Sunday 17 March 2019
The prize is one of two How to Train Your Dragon goody bags
There is no cash alternative
This competition is open to residents of the UK only
Entrants must log in via Gleam widget
All entries will be verified
The winner will be chosen at random using the widget
Good luck!
*We were invited along to a special screening of How to Train your Dragon: The Hidden World and were sent a selection of products to review.