I'm forever snapping away on my camera. I love taking snaps of the boys, our days out and holidays. I want to capture them all so the boys can look back on them in years to come. The problem is, they are all in digital format backed up on my hard drive.
I can't actually remember the last time I printed photos out and put them in an album. It was probably when my youngest was born – four years ago! We have a printer but its just not good enough to print decent photos.
The other issue is time. As a working mum (who's also a blogger!) there's not much spare time left out of my day. The last thing I feel like doing is trawling through hundreds and thousands of photos to upload and print to make an album.
We were sent the HP Sprocket Bundle to test out this week – could this be the answer to my photo problems? Read on to find out.
HP Sprocket Bundle
The HP Sprocket Bundle is a limited edition gift set that contains everything you need to easily print photos from your phone using the portable Sprocket printer (which is mobile phone sized) using an app.
The bundle contains a white and rose gold Sprocket printer, a 10 pack of photo paper, a rose gold wallet, a photo album and a USB cable for charging. There's also a voucher included with a code for you to design your own skin to personalise your sprocket printer.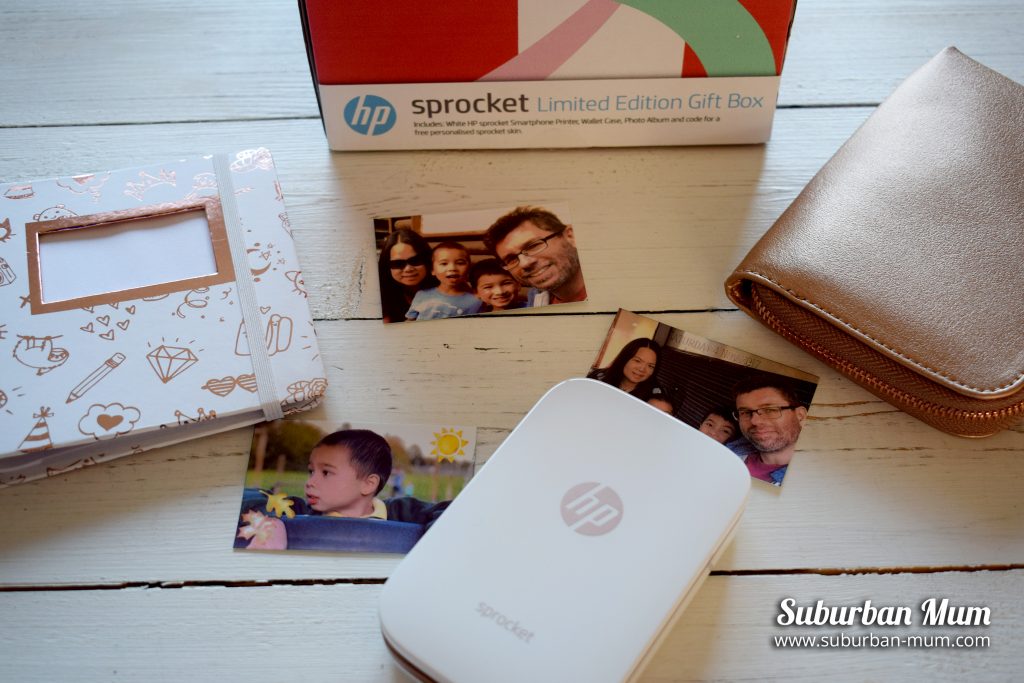 No ink?
You might be wondering why there is no mention of ink. That's because the Sprocket doesn't require any! It uses zero-ink (Zink) meaning the colours are already embedded in the photo paper.
Using the Sprocket App and printing
Setting up the Sprocket was really easy and took me around 5 minutes. You simply download the app onto your phone by scanning the QR code. Following the on-screen instructions, you connect to the Sprocket using Bluetooth. Now you are ready to print!
The app allows to you print photos directly from your phone. You can also connect to Facebook, Instagram or Google and access photos from there too or take photos within the app too.
There are also some basic editing options so you can brighten up your photos. You can also customise your photos with fun borders, stickers and text.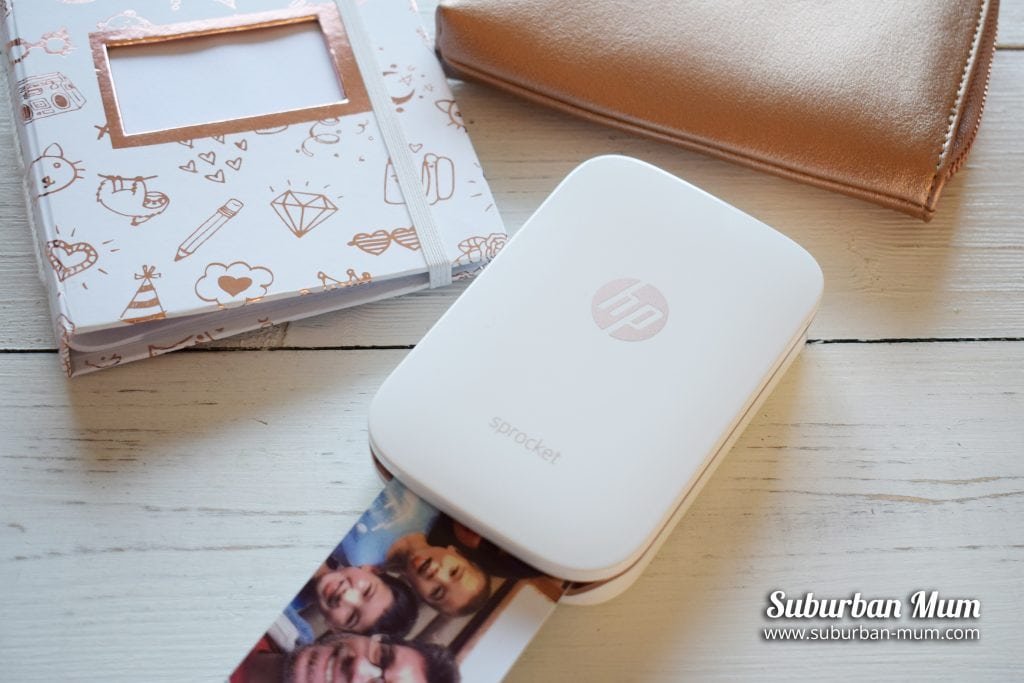 What did we think?
I've loved using the Sprocket so far. It's so handy to be able to print photos directly from your phone and so easy to set up. I love the fact you can customise them too. The prints are great quality and have a sticky back which would be perfect for sticking everywhere and anywhere. I think they'd be great for personalising Christmas and Thank You cards. This will also come in handy for sticking photos into the boys Learning Diaries for school too!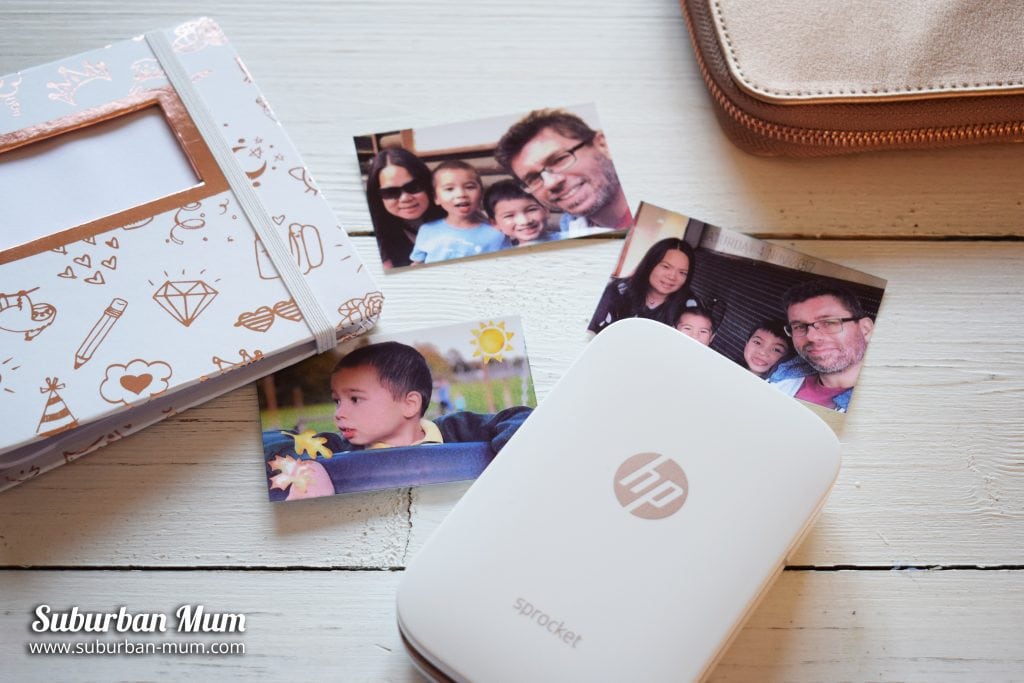 The HP Sprocket is so easy to use, I've already printed out a bunch of family photos to pop into the album so we can have everlasting memories to look back on again and again. No more just storing them in digital format!
The Sprocket on its own is usually £119 but with the bundle, you get the addition of the wallet and the photo album for the same price. It's fantastic value for money! So if you are considering purchasing the HP Sprocket I would highly recommend you go for the bundle!
You can find out more about the HP Sprocket on the HP website.