M has settled in well at school over the last few weeks and I've already noticed a big difference in his handwriting. Before, although he was keen to sit and draw for short periods he was never keen on writing and as much as I tried to encourage him to do so, he just wasn't interested.
Since starting school though he's been telling me about "crocodile fingers" a little trick that helps them learn how to hold their pencils properly and his desire to write has improved massively.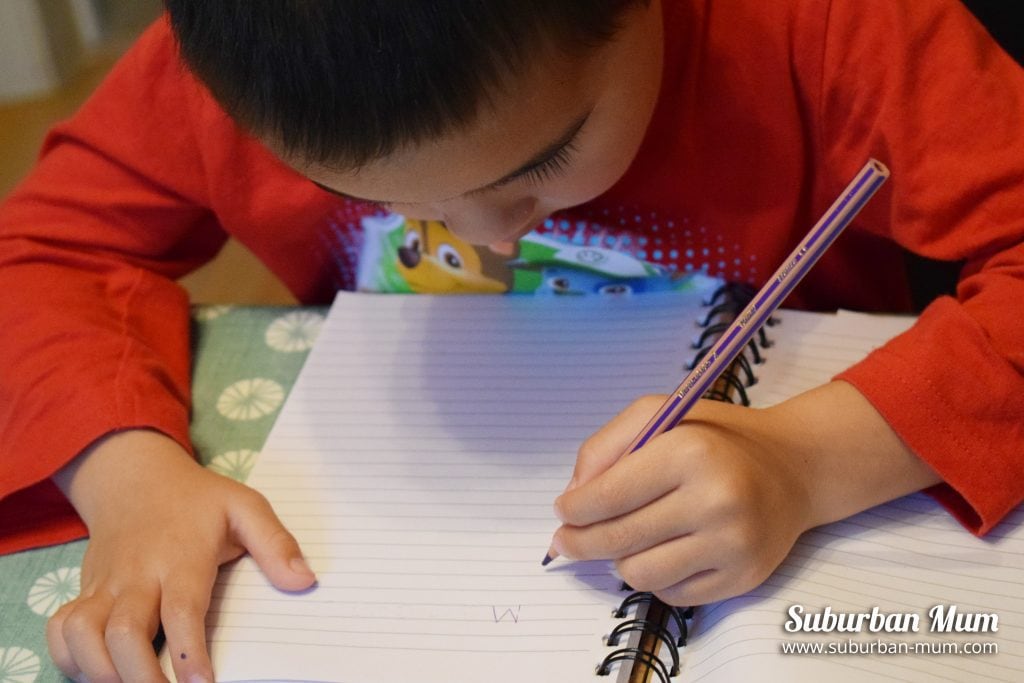 Uni-Ball recently launched a campaign to raise awareness of children's handwriting and the importance of handwriting in education. I was surprised to learn that the quality of handwriting learnt in primary schools can have an impact on success in secondary school and beyond. So it's important for us as parents to help them learn and improve their handwriting as best they can.
How do we do that? Uni-Ball has put together some useful tips below to help.
How to improve your child's handwriting
The Right Environment – By making sure your children are sitting in the correct position will automatically improve their posture and help them feel more at ease with writing
Grip – I touched on this point above where I mentioned "crocodile fingers" Having a good grasp on a pen or pencil will also make handwriting easier
Use the correct paper – Follow suit with school and used lined paper, this creates consistency and will also help them form their letters so they are in proportion to one another
Slow down – Writing slower means your child will have more control over their pen or pencil to form the correct letters. By taking their time it also means there is a better chance that their writing will be neater. After all, there's no point writing at speed if you then can't read it!
Make writing fun – Writing doesn't have to be a chore. Encourage all forms of mark-making, colouring and drawing as this will help them improve their pen grip and motor skills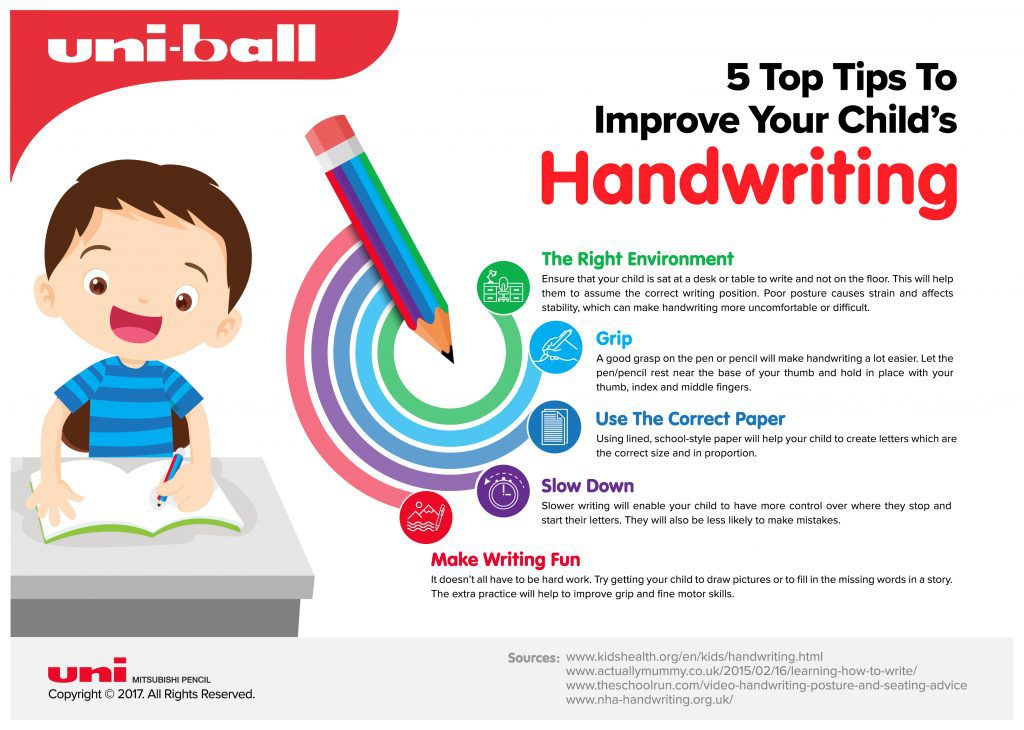 We've been taking these tips on board over the last few weeks. To encourage M to practice his handwriting more at home, we've also bought him some wipe-clean books which he absolutely loves. Particularly the Get Set Go Writing: Trains book by Miles Kelly.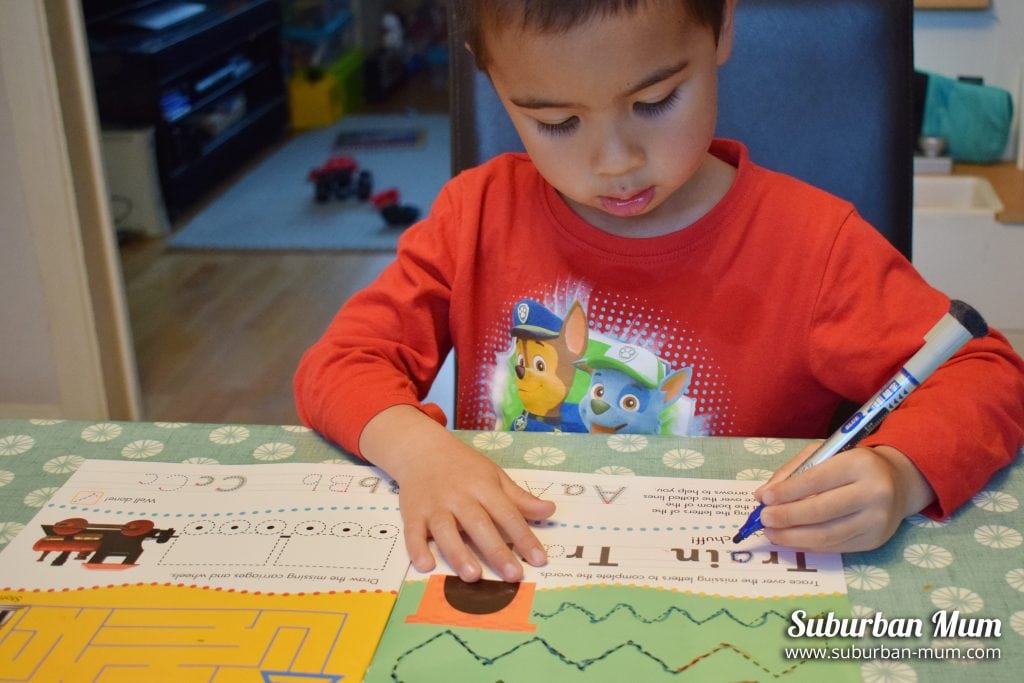 The biggest thing I've found with encouraging M to write is not to be too pushy. Making games to play that he enjoys means he is more likely to engage and learn.
Some of the things we've been doing include:
Using scissors to cut paper and pinching clothes pegs – this helps to strengthen his grip
Using a mini-whiteboard or wipe clean books to draw. Because they wipe-clean you can do this over and over again!
Printing out favourite characters to colour-in and then label with his name
FREE Printables!
Uni-Ball have also created these free printables below that will help and encourage your child to improve their handwriting – just click on the images to download. They have plenty of other resources available on their website too. If you are looking to teach cursive handwriting there are some handy tips here.
What sorts of things do you do to help improve your child's handwriting?
* Written in collaboration with Uni-Ball. This post contains Affiliate links.
Pin it for later: