Long car journeys can be a real bind when you have kids. The constant asking "are we there yet" or even worse "I need a wee" when you've only just started your journey can easily grate on parents. However, being confined to the space of the car with nothing to do and not being able to run around is not fun for kids. Thankfully, with a little bit of organising, there are ways you can keep the kids entertained in the car when you're on a long car journey. Here are just some ideas that we've found works for us.
8 ways to keep kids entertained on long car journeys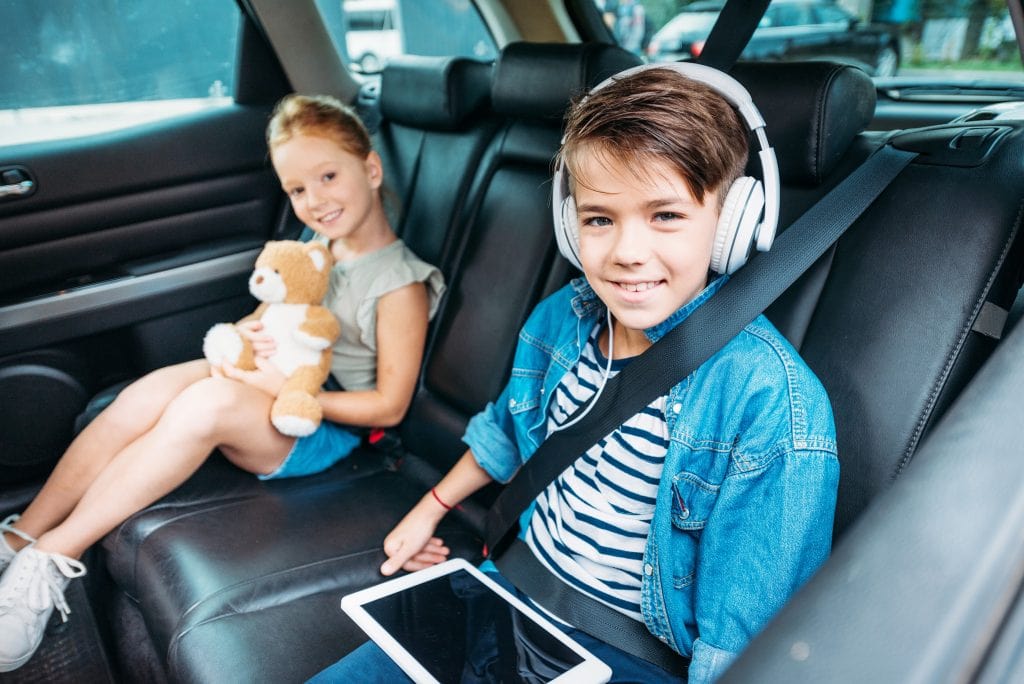 Play Games
I Spy may spring to mind but if you'd rather stick pins in your eyes than play that, there are lots of car games you can play with kids when on a long car journey. Try spotting a certain colour car and turn it into a competition. The person who spots the most wins. There are also lots of other car game ideas from the RAC website. For older children, you could take some travel games with you, such as Connect 4 or Yahtzee. A deck of cards to play games like snap could also be a good idea.
Watch a movie
Download a few new movies onto your child's tablet and make sure it's fully charged. Watching a movie can easily keep them occupied for over an hour – just don't forget to pack some snacks too!
Try the Sago Mini Box
If your kids like to get hands-on with making things, then the Sago Mini Box could well be a welcome distraction. Each box includes friendly activities based on a set theme that they can make and play with afterwards.
Activity/Sticker Books and pocket toys
Buy a set of activity/sticker books ahead of your journey. Pocket toys and blind bags are also a good idea. If you have time, you could wrap these up and hand them out every so often when on your journey to make them last a little longer. Places like Poundland, B&M and Home Bargains are good for picking up bits and pieces for around £1.
Drawing pads and pens
Pack a drawing pad and pens so they can doodle. You could get them to take part in a drawing competition by drawing something you describe. The person who matches your description the best – wins! They could also play games like Hangman and Noughts and Crosses.
Listen to music/audiobook
Get the kids involved in creating their own music playlist that you can all listen to in the car. Audiobooks are also a good idea – especially for those that tend to get car sick from reading.
Screentime
Last but not least, it is inevitable that they will want to have some screen time for part of the journey and that's totally ok. Try to give them chunks of 15 minutes/half an hour at a time to avoid motion sickness. You could also switch up the games they play with some educational apps.
Don't forget the snacks!
Pack ALL the snacks. Fruit, crisps, popcorn, snack bars – you will need them all!
What sorts of games and activities do you have/play when you're on a long car journey?
You might also like: