If you're regular readers of this blog then you'll already know we enjoy playing board games as a family. We literally have stacks of them in our house but there's always room for a new one – especially as the boys are now on their summer holidays.
We were recently sent the game Kids Against Maturity. If you're already familiar with Cards Against Humanity, then this is the kid-friendly version that's ideal to play together with friends and family.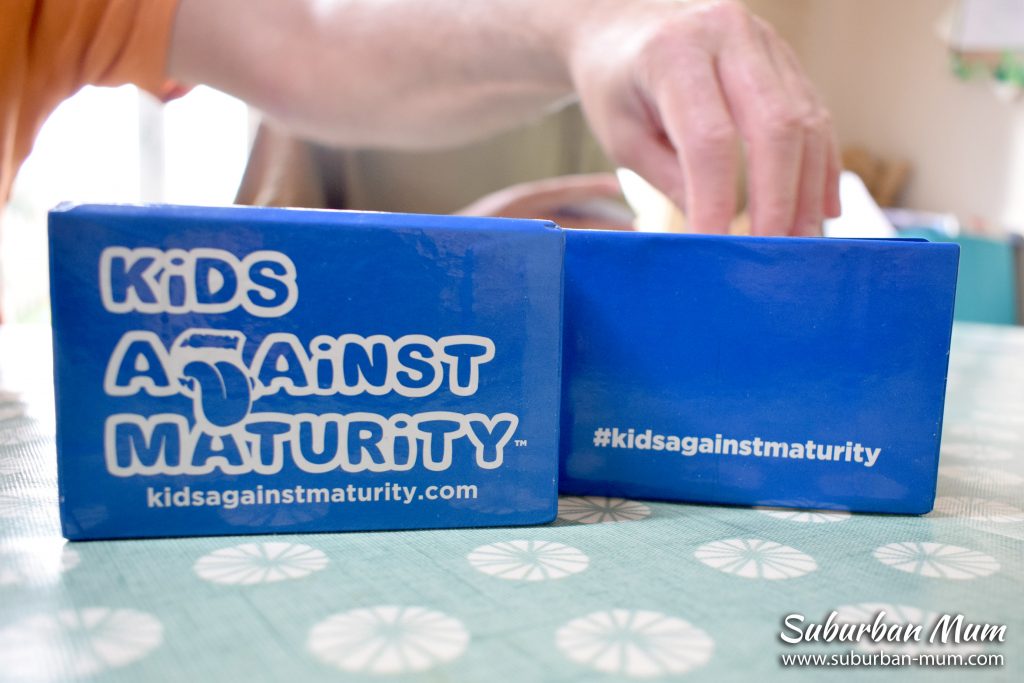 Kids Against Maturity
The concept of the game is simple. Each player draws 10 answer cards, you then all take it in turns to read a blue question card, with each player choosing their funniest answer to the question for the person who's asking the question to read out. The person asking the question gets to decide the funniest answer and the player with the funniest answers wins the game.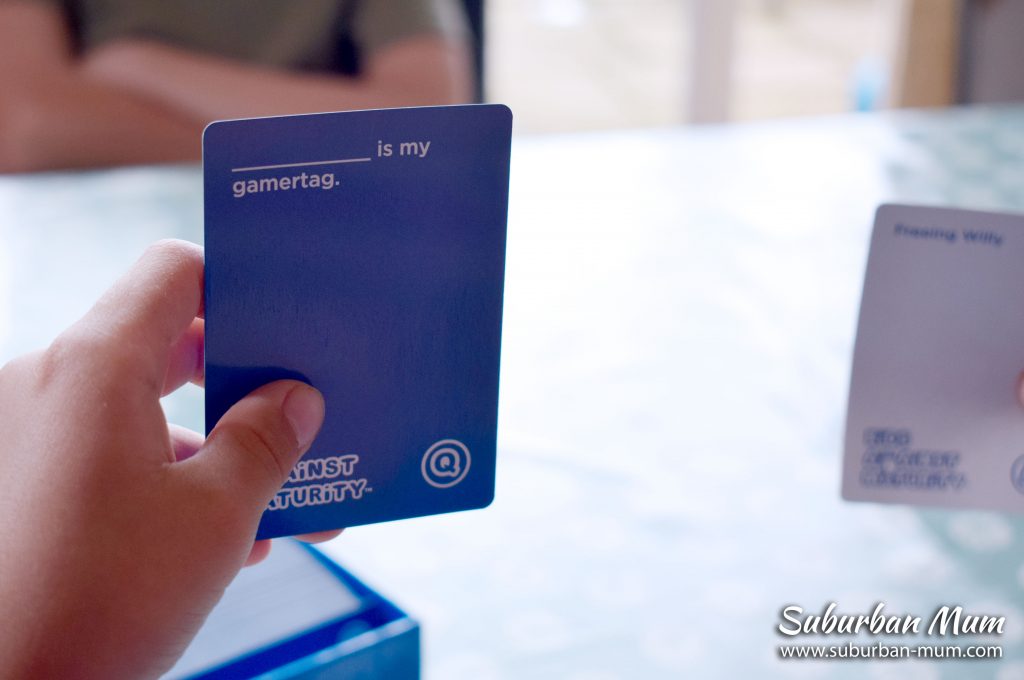 We really enjoyed playing this. Even if you've not heard of or played Cards Against Humanity before, Kids Against Maturity is a really easy game to pick up how to play. The boys loved the toilet humour and M was absolutely in his element, loving the hilarious answers we were generated from our cards.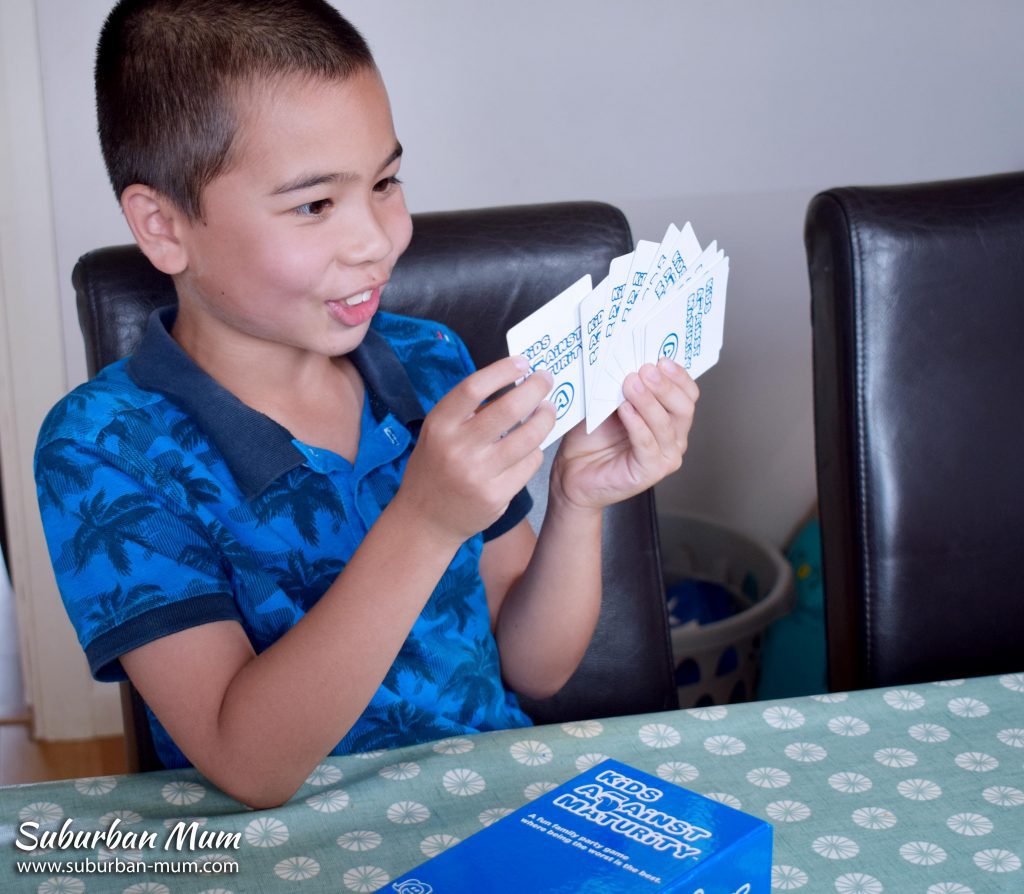 Kids Against Maturity features
600 cards with over 40,000 combinations of answers
Suitable for 4 or more players
Suitable for children aged 8+
Each game takes 30-90 minutes
Playable any time, anywhere (it's portable)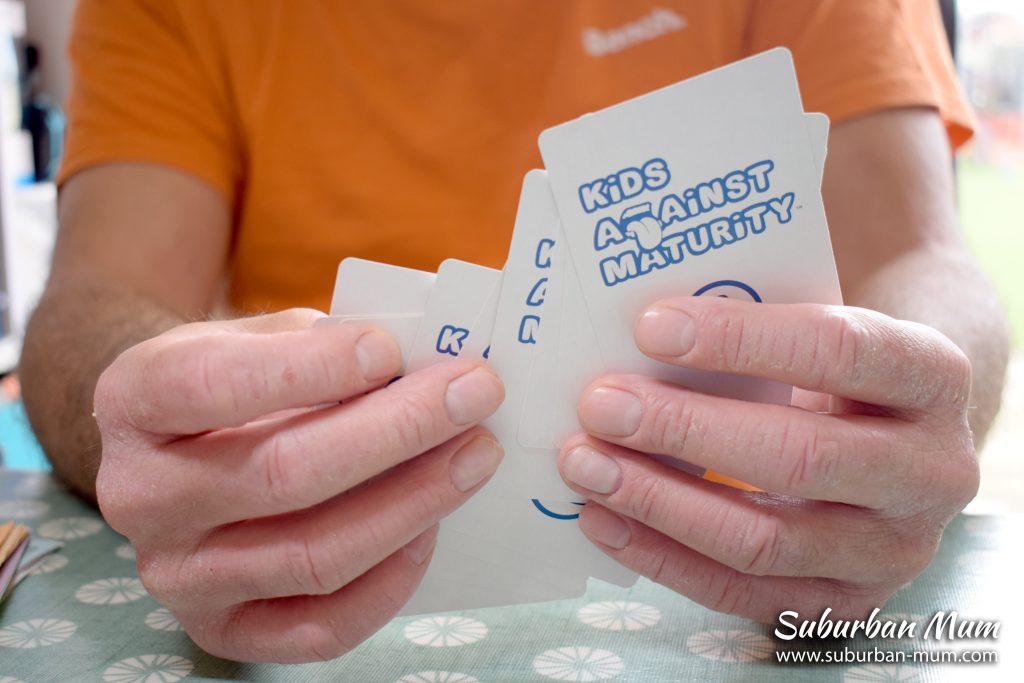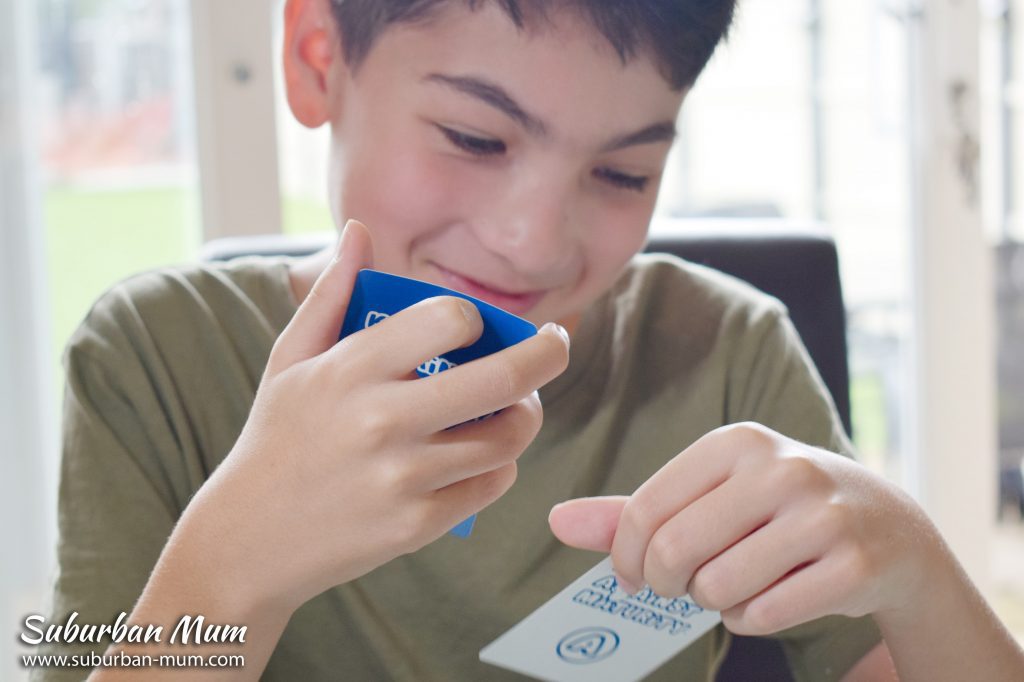 Kids Against Maturity is a great family game to play over the summer holidays and will have you howling with laughter. There's lots of toilet humour and innuendos involved which was right up our street. There are quite a few references to American culture though which may not make sense to the kids. You can skip past these ones and draw another card or remove them from the pack completely. We had a family games day over the weekend as it has the boys playing games that are away from screens. Kids Against Maturity was definitely one of the highlights – it's funny and easy to pick up and play.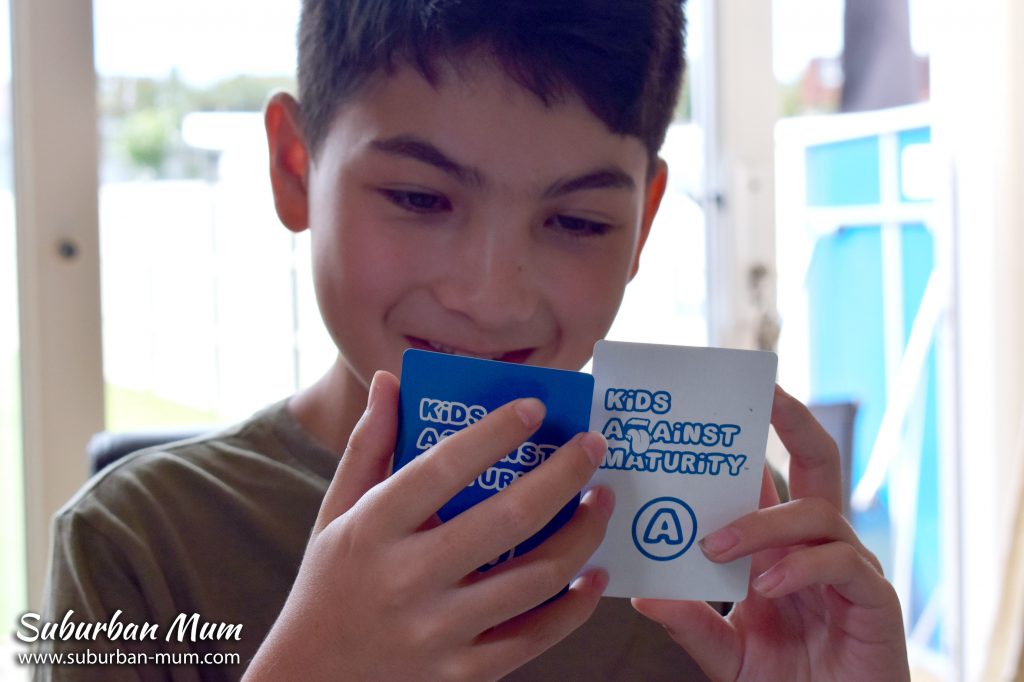 We're off on holiday in a couple of weeks with some friends and will be taking Kids Against Maturity with us as I think it would be a good game to play with a larger group of friends. I have a feeling the boys will also be playing this on our long car journey to Cornwall.
Kids Against Maturity is available from Smyths Toystores for £19.99.
You might also like: