Pre-covid, we would spend a lot of time outdoors. Our weekends would consist of days out to farms, theme parks and all sort of outdoor adventures. Over the last year, with lockdown restrictions in place, there hasn't been a lot we've been able to do. We've done lots of local walks and spent a lot of time at home trying to find new ways to keep us entertained.
A survey that was recently published in October 2020 found that six in 10 children have spent less time outdoors since the start of the pandemic which isn't overly surprising. It was easier to head out over the summer when the sun was shining and there were ice creams to be had but a lot harder to do so when the weather turned.
However, spending time outdoors is essential for our kid's health and wellbeing. With this in mind, Regatta, the outdoor clothing brand recently asked E to create a drawing of his ultimate green space and he was super excited to get his ideas down onto paper.
Here's the result: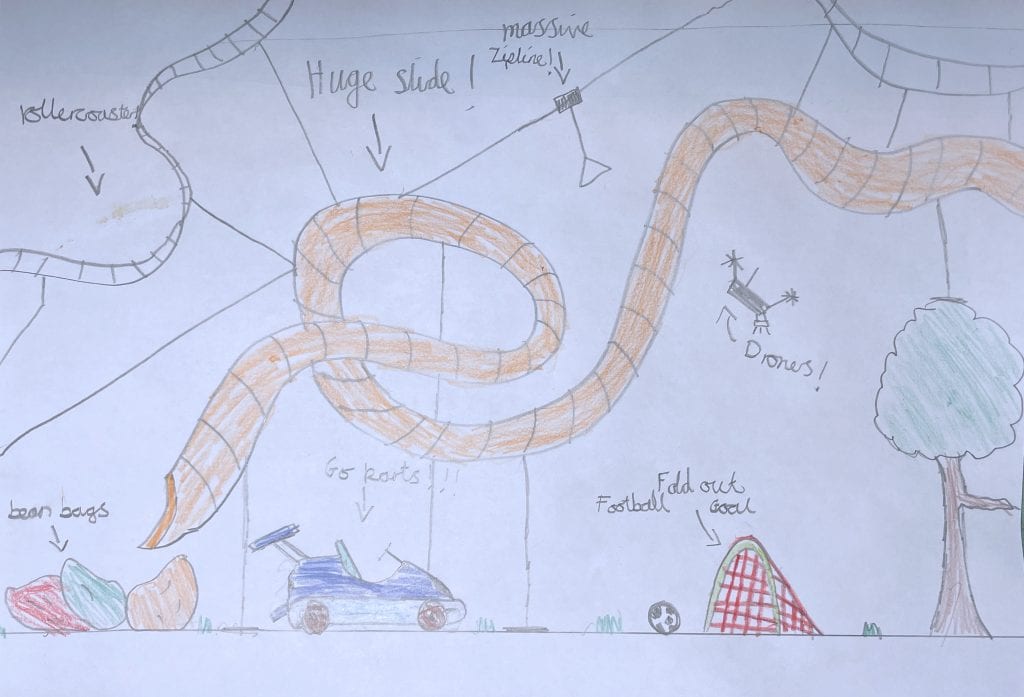 Regatta then took his drawing and brought it to life using 3D imagery and sent it back to us. I think he is missing theme parks just a little bit which is why he decided to add a rollercoaster into his dream outdoor space. On top of that, there's a huge slide, a zipline as well as go-karts to zoom around in.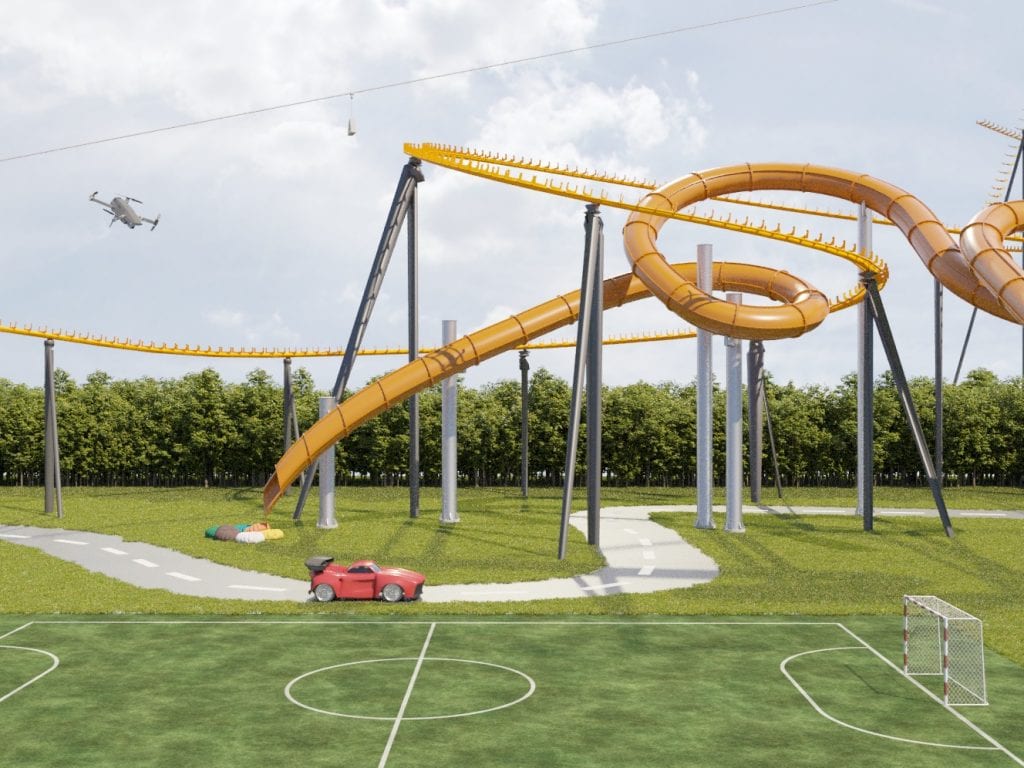 E was absolutely bowled over with the results, and said "It's sooooo cool! Look at that slide, it should be in our garden"
Now, I'm not so sure about having that in my garden but I would definitely be up for visiting it as an outdoor space elsewhere. With Spring and Summer just around the corner, I can see that an outdoor space like this would be very welcome for children to use and enjoy with their friends.
Head over to Regatta's blog to see what some of the other children taking part came up with for their ultimate green space.
What would you have in yours?
You might also like: