You may or may not have noticed that I've been a bit lacking on Slimming World updates of late, in which case I'm sure you won't be surprised to hear that I have fallen off the diet wagon rather spectacularly! It all started after out short break to Alton Towers back in the beginning of september and has kind of gone a little downhill since then. We have still been eating SW meals mostly in the evenings but breakfast and lunch have not been so SW friendly.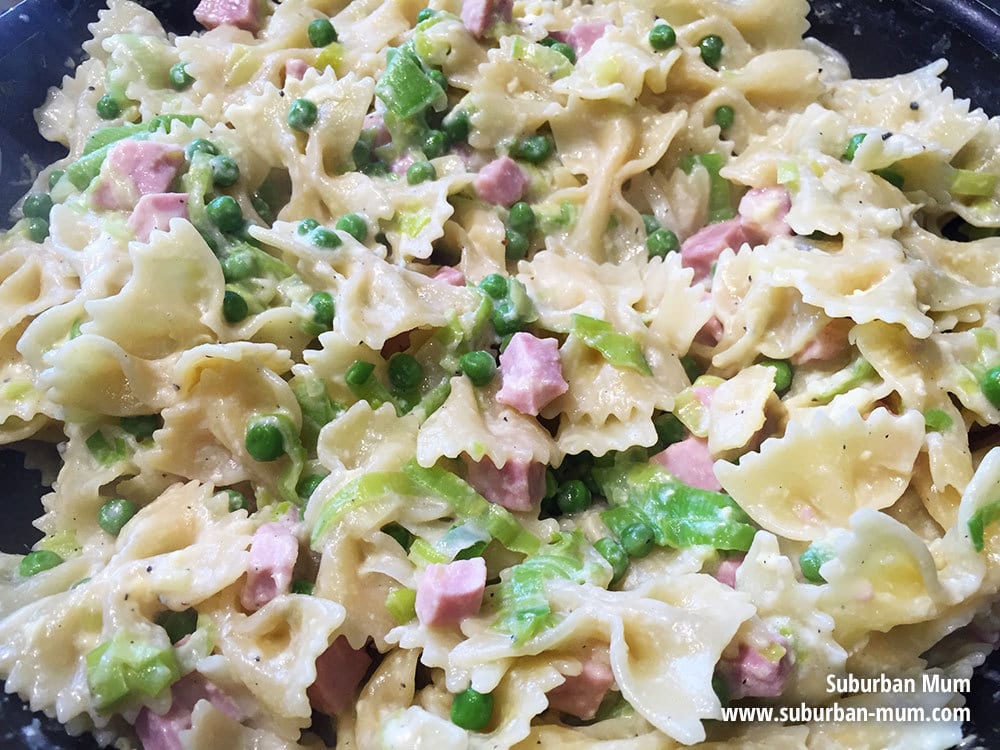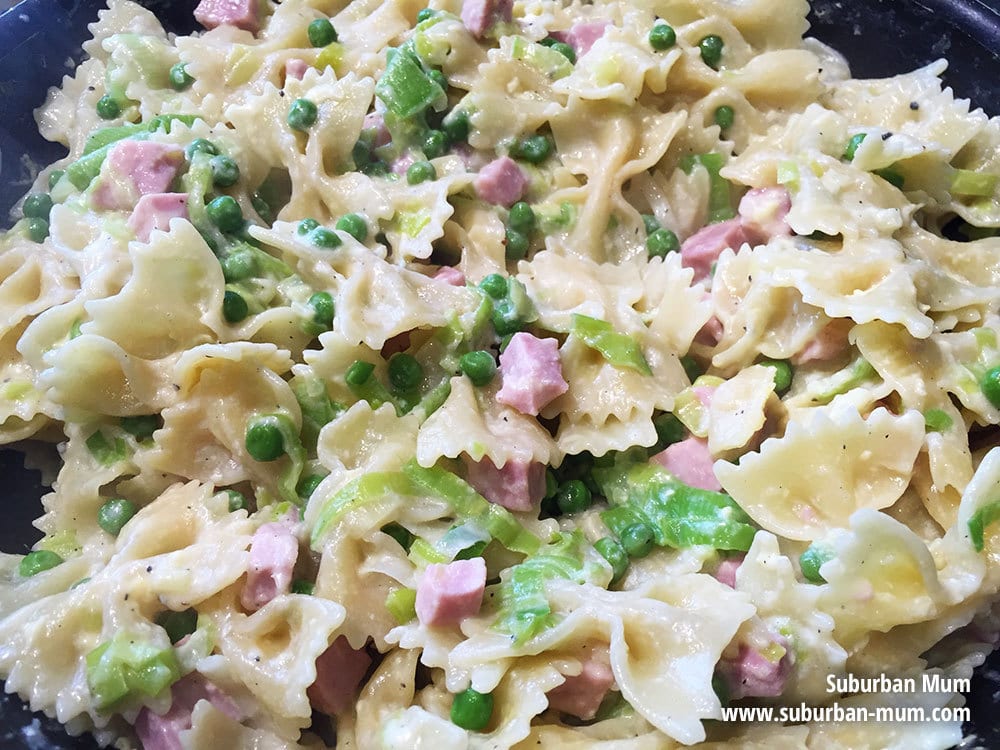 I have put on a couple of pounds which isn't too bad but I am determined to get back on it. I just wanted to share with you a pasta dish that is so simple to knock up. We all love it in our household.
Give it a go and let me know what you think!
Serves 4
Ingredients
350g dried farfalle pasta175g frozen peas
low calorie cooking spray
2 leeks, trimmed and thinly sliced
150ml hot chicken stock or vegetable stock
100g fat free natural fromage frais
2 large eggs, lightly beaten
175g lean ham, all visible fat removed, shredded
30g reduced fat cheddar cheese, grated
salt and freshly ground black pepper
Method
Cook the pasta according to the instructions, adding the frozen peas for the last 3 minutes of the cooking time.
Meanwhile, spray a large frying pan with low calorie cooking spray and fry the leeks for 2-3 minutes. Pour in the stock and simmer for 4-5 minutes. Remove from the heat and stir in the fromage frais.
Drain the pasta and peas and return to the pan. Quickly stir in the eggs, leek mixture, ham and cheddar and cook for 1-2 minutes, stirring well.
Season to taste and serve with a mixed salad.