A scooter is one of the things kids tend to want to master as soon as they're old enough. Both my boys got their own scooters when they were around 2 years old and watching them learn how to balance and scoot was adorable. They're 11 and 9 now and still love a good scoot around the block.
LIFERYDER recently got in touch and asked if the boys would like to review their infinity kids scooters. The answer was a resounding YES! They couldn't wait to give them a spin. Their current scooters can only be used on smooth surfaces – try them on anything else and you'll struggle to get the scooter moving. This is where the all-terrain infinity kids scooter from LIFERYDER is a game-changer.
Who are LIFERYDER?
A family business, the team behind LIFERYDER wanted to design a scooter that would grow with your child. Something that is built for adventure where you can adapt the scooter design to suit the personality of each individual rider.
After three years of development and over 20 prototypes, the LIFERYDER infinity scooter was born.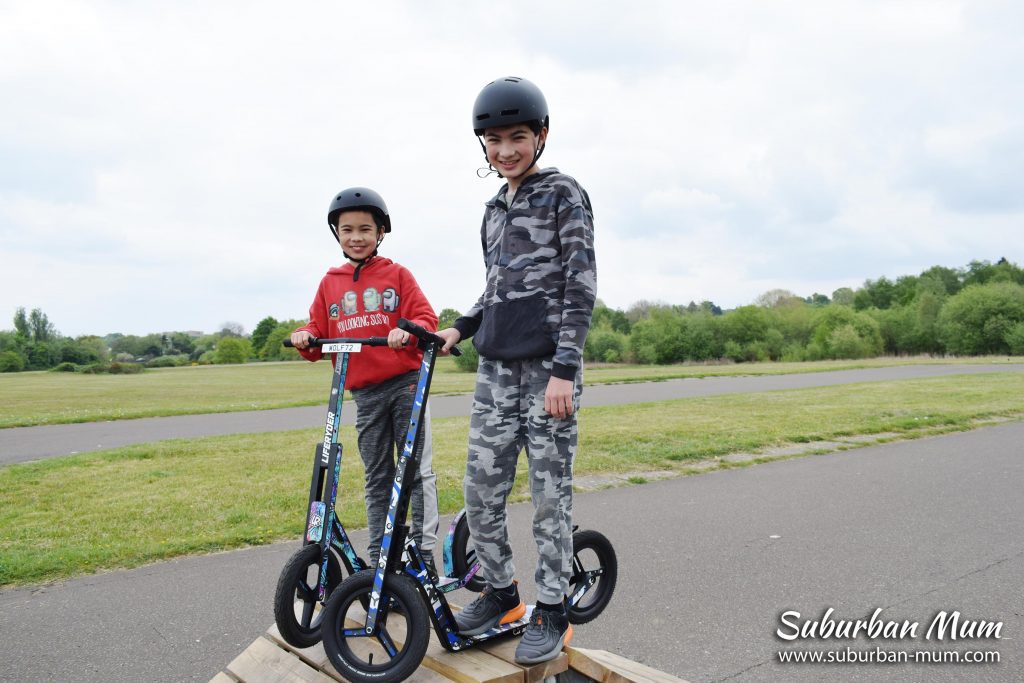 LIFERYDER all-terrain scooter – a cut above the rest
Unlike most scooters, LIFERYDER scooters are made to be used on all-terrain. Thanks to its large air-filled wheels, kids can easily scoot on concrete, cobblestones grass and sand.
The scooters are suitable for kids from aged 5-15 and there's an array of super-cool designs to choose from. My boys took a good while browsing through them all – there was so much choice. Eventually, M went for Neon Palm while E chose Blue Storm. The designs are waterproof hi-resolution stickers and the beauty of them is that you can change them at any time – giving your scooter a whole new look if you outgrow your original design.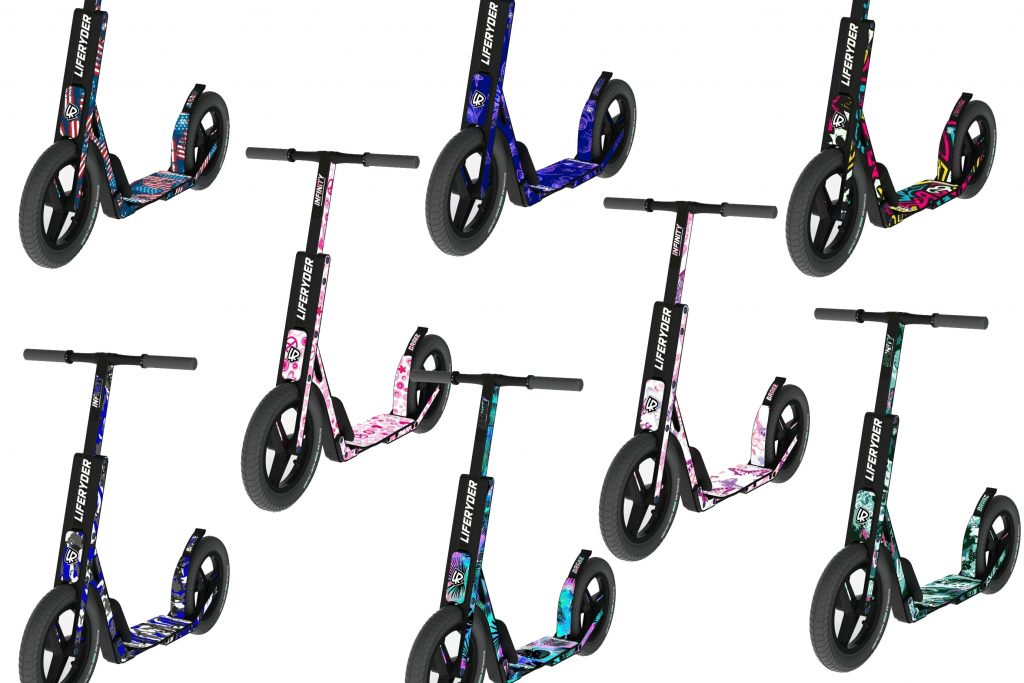 How easy is the LIFERYDER to assemble?
The LIFERYDER scooter comes well packaged in a cardboard box along with your chosen graphics, instruction manual and the tools you need to assemble the scooter. It is advisable to stick the graphics on first before assembling. My husband missed this part when he built the first scooter, so we stuck the graphics on halfway through the build. We remembered to do this when we built the second scooter and it was definitely much easier to apply them first before building.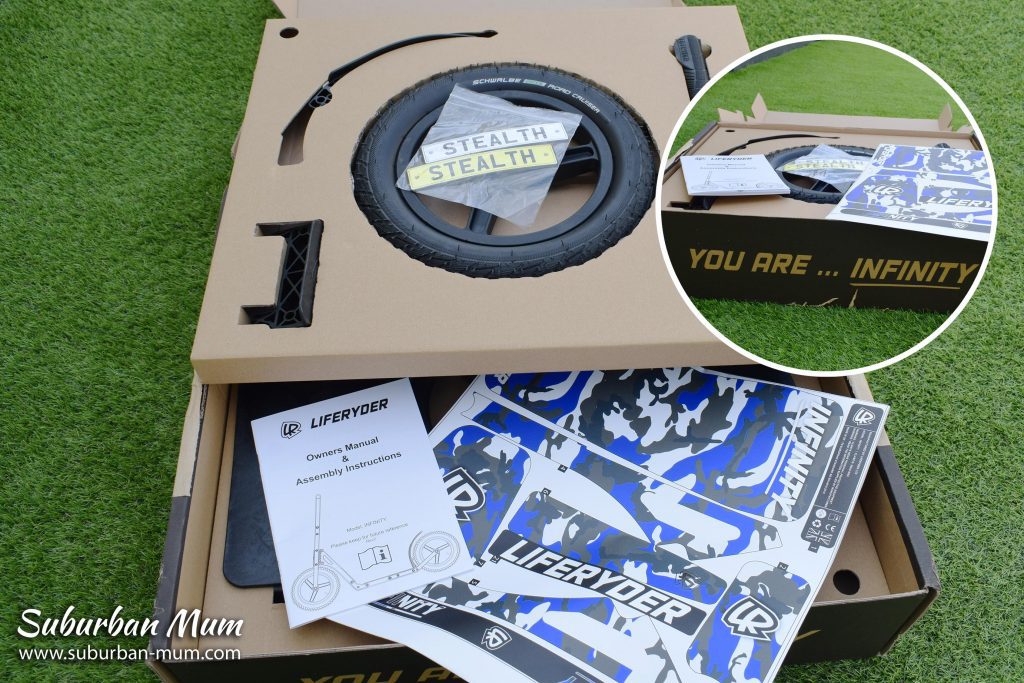 Overall, the build of the scooter took around 45 minutes. The instructions were clear, concise and easy to follow. The wheels and tyres come inflated so they are ready to be fitted. Mr H built this by himself and only needed assistance with adding the handlebars at the end.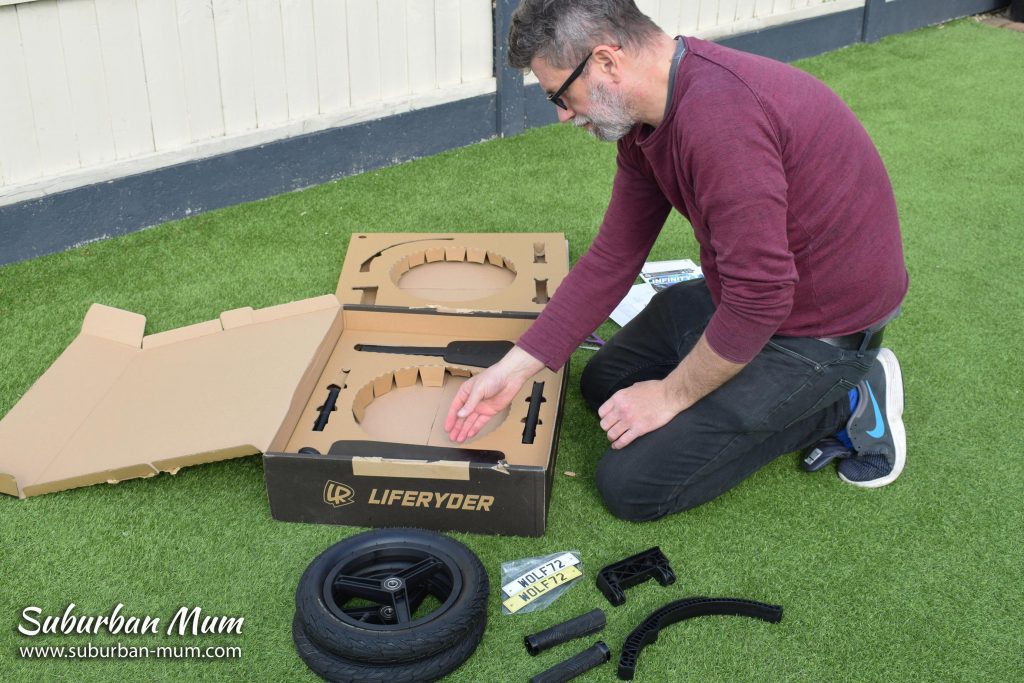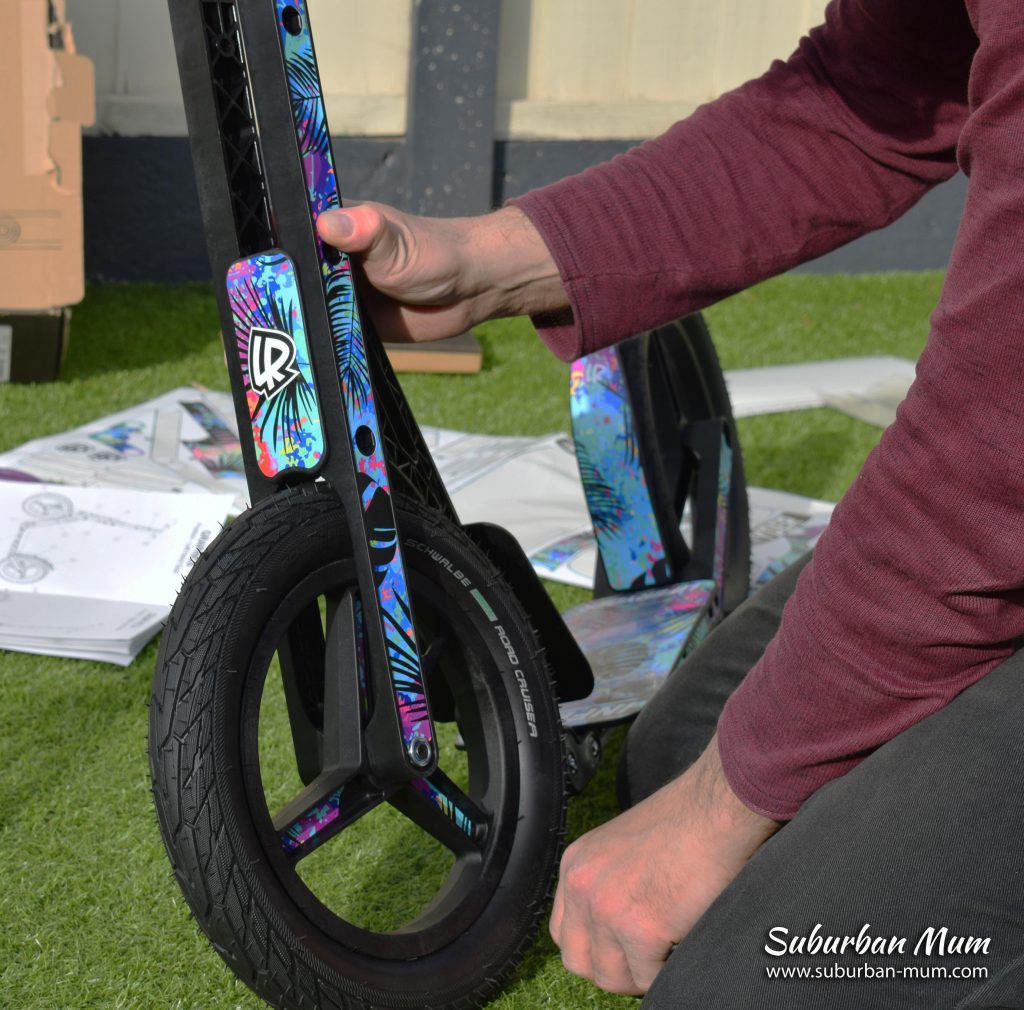 LIFERYDER scooters are designed to be kind to the planet. Every part is replaceable and I love that you can send back any broken or damaged parts so they can be recycled and reused again. It's a great idea and something that I think more companies should be offering as standard. The cardboard packaging the LIFERYDER comes in is also eco-friendly and can be recycled.
LIFERYDER all-terrain scooter at a glance
Suitable for kids aged 5-15
Lightweight foldable frame
All-terrain
Height-adjustable handlebars
Changeable graphics to reflect the personality of the rider
Soley manufactured in the UK
Enjoy years of use as parts are replaceable
As an added extra, you can also personalise your LIFERYDER scooters with a mini registration plate. I wasn't keen on the boys having their names on their scooters so they decided to name their scooters "WOLF72" and "STEALTH" instead which they much prefer!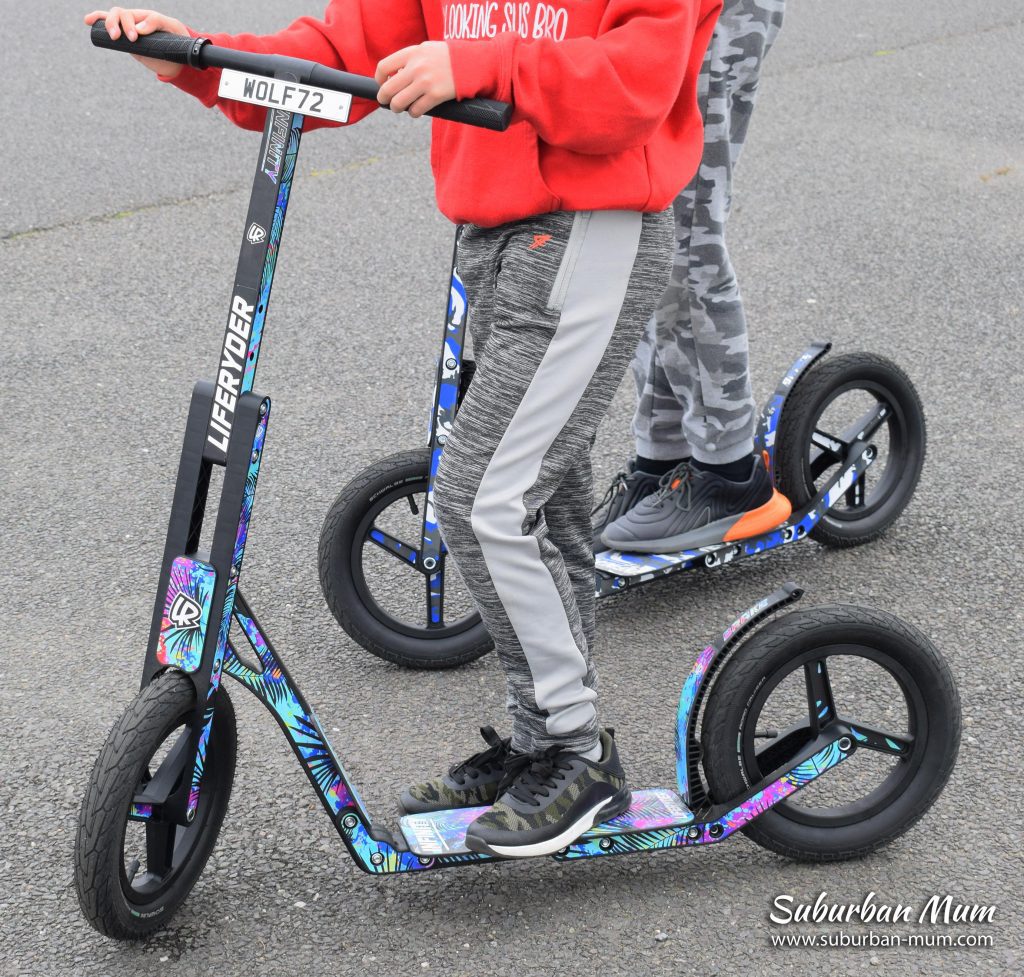 Taking the LIFERYDER scooters out for a spin
Once the scooters were fully assembled, the boys could not wait to try them out. They ended up making a scooter track in our garden so they could do laps around it!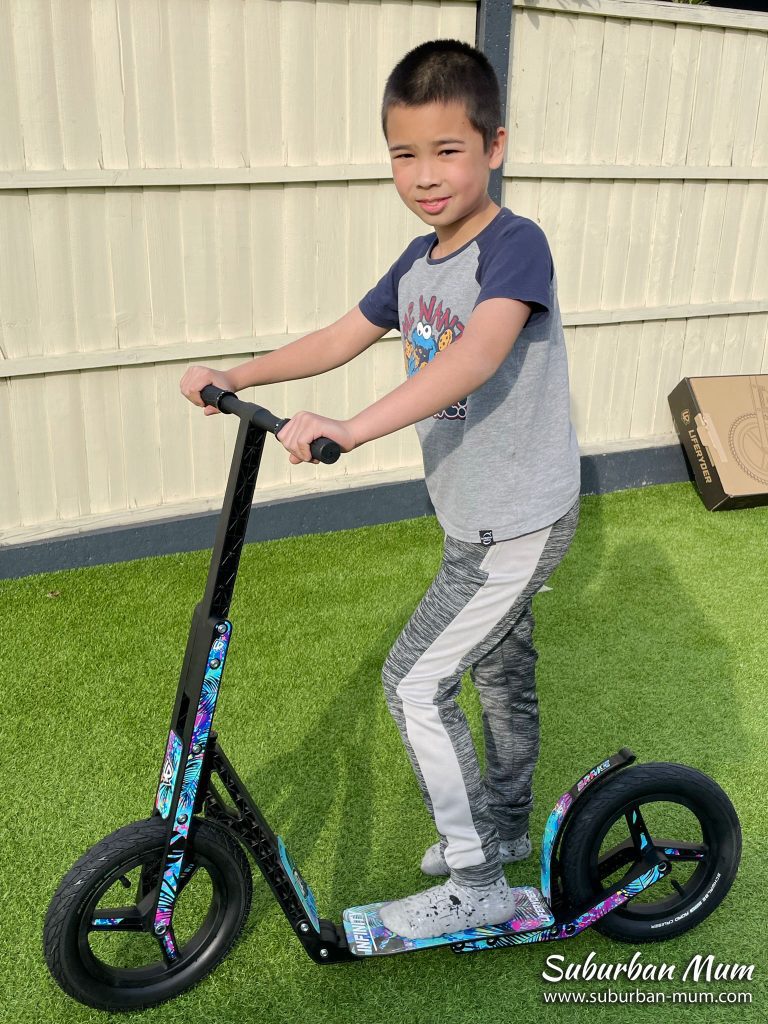 We took them to our local bike park so they could fully test them out and they were in absolute heaven. They were able to scoot around at much higher speeds than they were used to without the need to worry about what type of ground they were scooting on.
The boy's previous scooters were three-wheeled ones where you could lean to steer but it didn't take them long to get used to using the LIFERYDER. The steering on the infinity scooter works exactly like a bike by turning the handlebars left and right to steer. It looked like so much fun that both Mr H and I had to have a little go on them too, after all, why should the kids get all the fun? We can confirm that we also love them. Even though it's only recommended for kids, I would most definitely buy one if they did an adult version!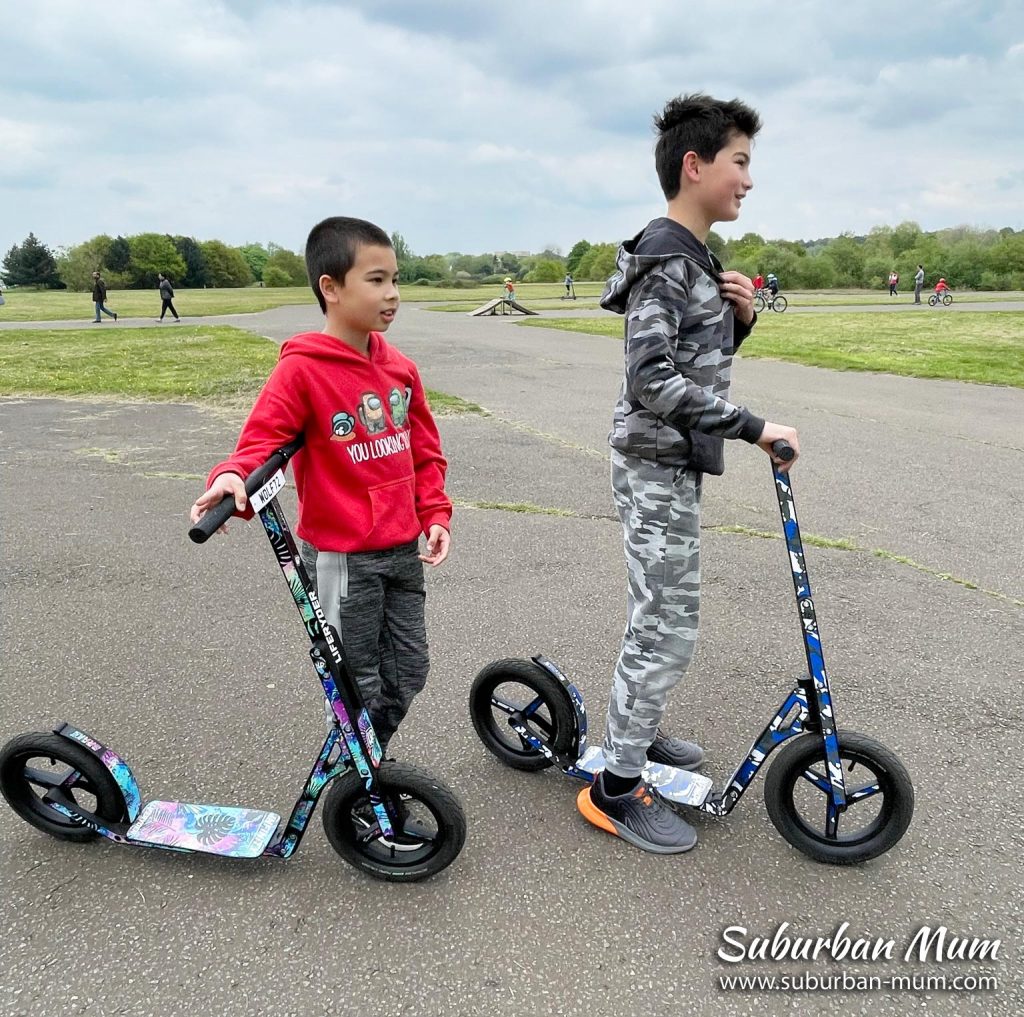 Storing the LIFERYDER when not in use
Being all-terrain the LIFERYDER scooters are a bit bigger than what we're used to but there is an option to fold them into two, making it easier to transport or store them. Unfortunately, the folding requires you to undo a few bolts so it's not something you can do easily if you are using the scooter on a regular basis. We have folded E's one down and stored it in our porch for when he wants to use them on weekends. As for M, we have left his out in our hallway as he scoots to and from school every day.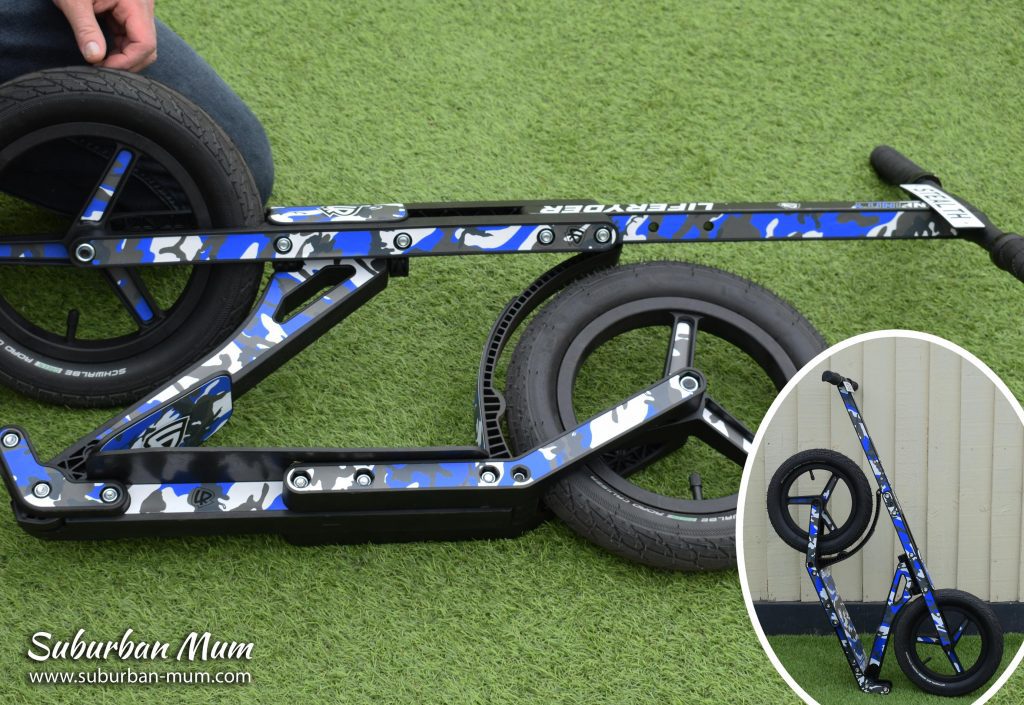 Final thoughts on LIFERYDER all-terrain scooter
Overall, the boys have been super impressed with their LIFERYDER infinity scooters. They've had many compliments about them when we've been out and about. They have firmly switched over to using their LIFERYDER scooters be it for everyday use or for when we are out on longer walks in the forest or parks. They love how comfortable they are to scoot on and enjoy the speed at which they can go.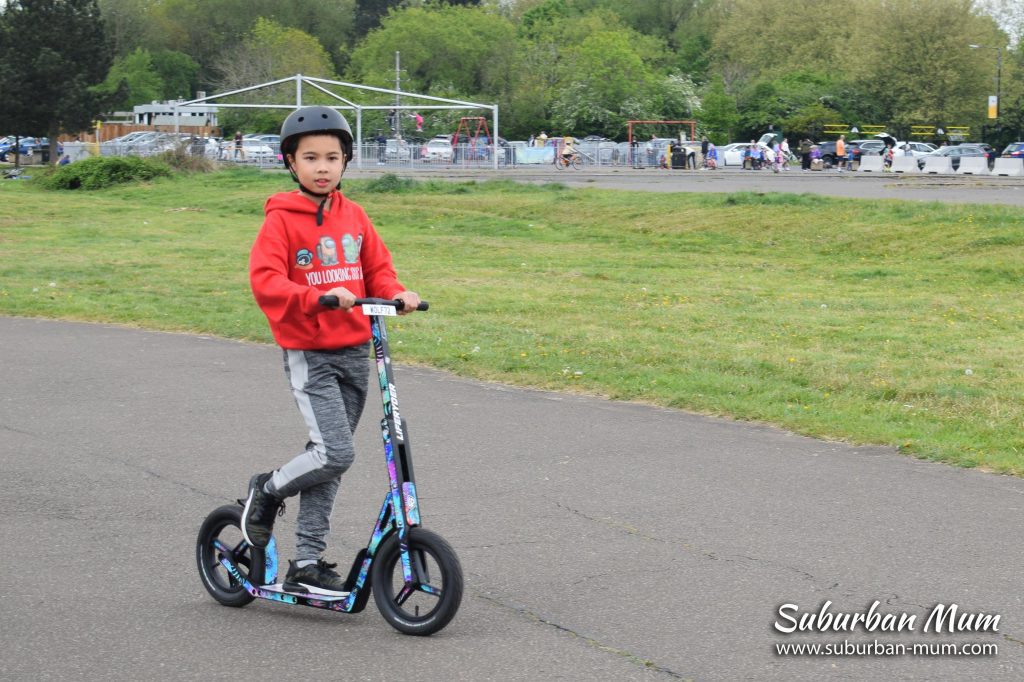 LIFERYDER scooters are priced a £135 and are available to buy direct from their website. Head over to the LIFERYDER website to find out more. If your kids love scooting, they will love LIFERYDER scooters.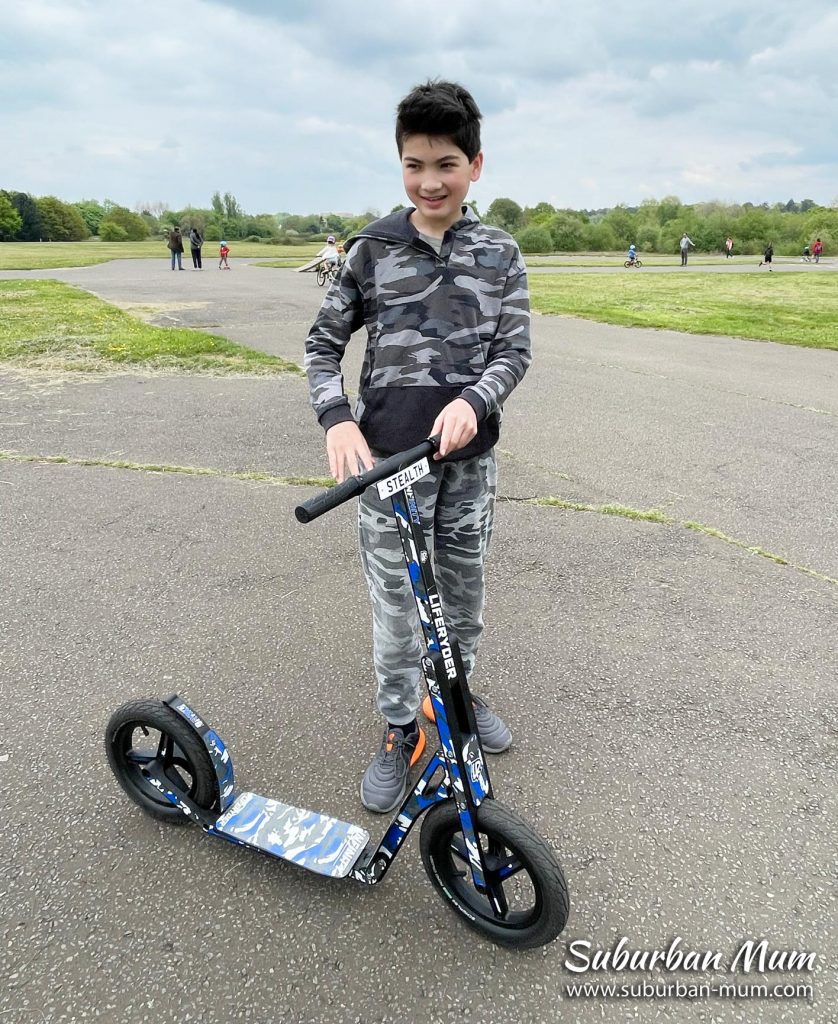 You might also like: