It's not long until Mother's Day and this year I am looking forward to being able to celebrate with my mum and mother-in-law in person. With everything that is going on in the world right now, it really does make you appreciate what we have that much more.
If you're wondering what to buy for your mum this year, how about choosing some personalised jewellery from Lily Blanche?
Stunning jewellery pieces from Lily Blanche
Lily Blanche is a British designer jewellery brand that specialises in genuine gemstone birthstone jewellery, such as emerald, rubies, and sapphires, as well as one-of-a-kind customised lockets in gold and silver. They have a huge range to choose from, including a dedicated Gifts section which is really handy for you to browse for ideas.
I was very kindly gifted two pieces from the Lily Blanche collection. The first thing I have to mention before talking about the pieces is just how beautifully wrapped they are. Each piece is individually boxed in their own ribbon-tied gift box which also came with a jewellery pouch all wrapped in scented tissue paper and popped into a gift bag.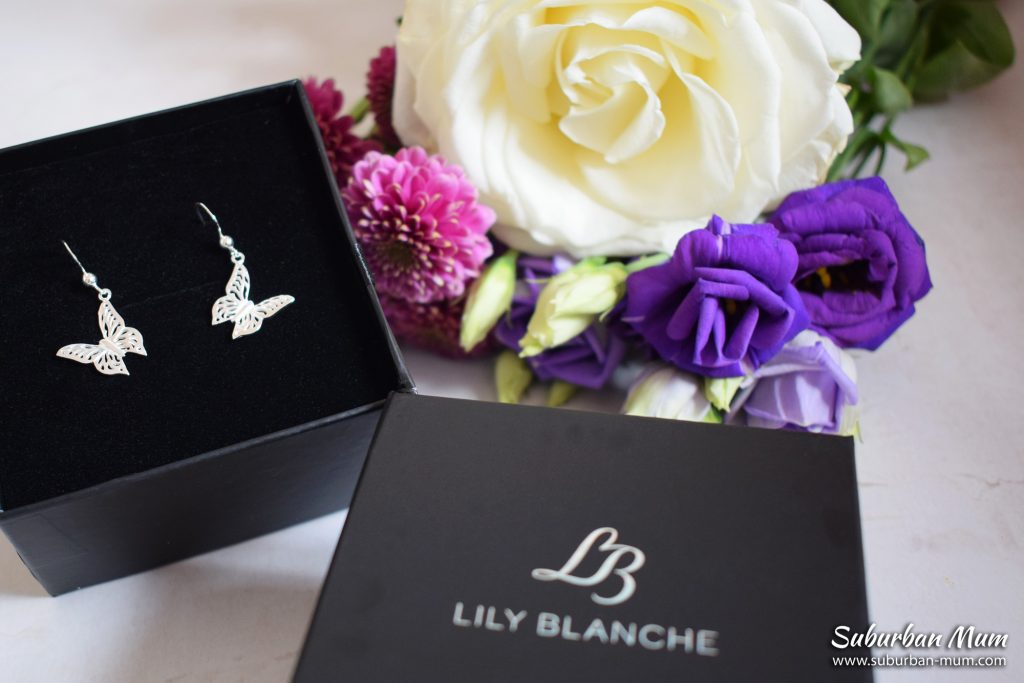 Butterfly Earrings
When I saw these on the Lily Blanche website I just knew I had to have them. I don't wear earrings very often but when I do, I like statement pieces that stand out and these butterfly earrings do that just. They are crafted from sterling silver and measure 17x13mm. In all honestly, the photos don't do it justice. I love the intricate detail on them. You also get given a branded polish cloth so you can keep your jewellery in sparkling condition which is a lovely touch. This particular design can also be paired with matching lockets, bangles and pendants.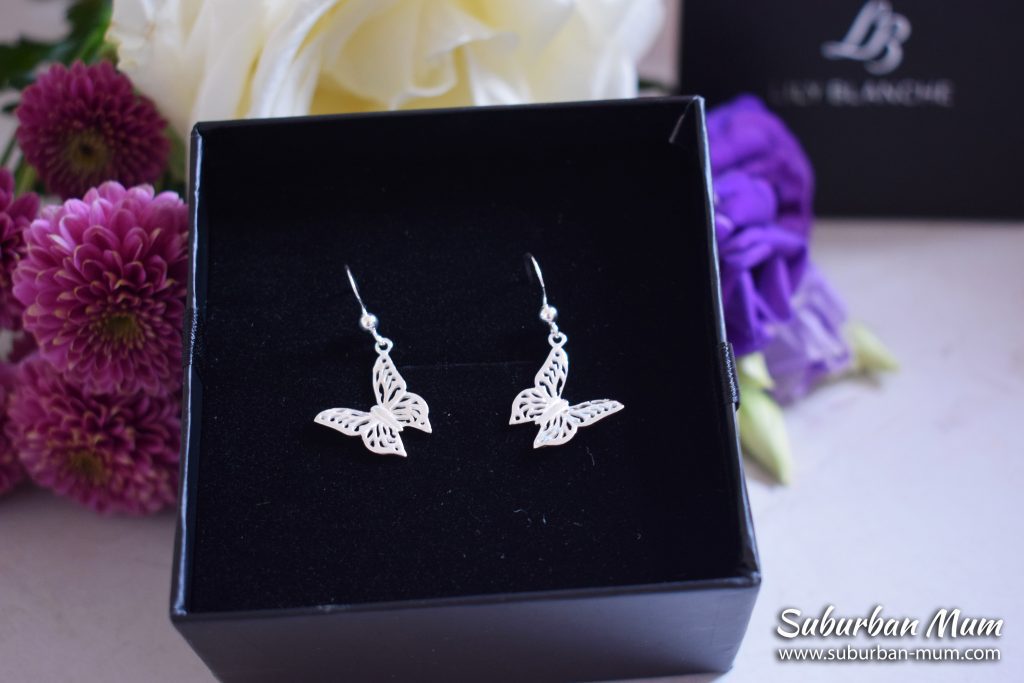 "Butterflies in jewellery symbolise happiness and transformation. Butterflies are among the most cherished and magical creatures and are often used to express joy, spiritual renewal and creativity."
Blue Topaz cocktail ring
Ever since I was a little girl, blue has been one of my favourite colours. This blue topaz ring is gorgeous, especially when it catches the light. I opted for sterling silver ring but you can also choose from rose gold vermeil and gold vermeil too. You can also pick different colour gemstones should you prefer. The gemstone measures 10x10mm and the bandwidth of the ring is 1.5mm.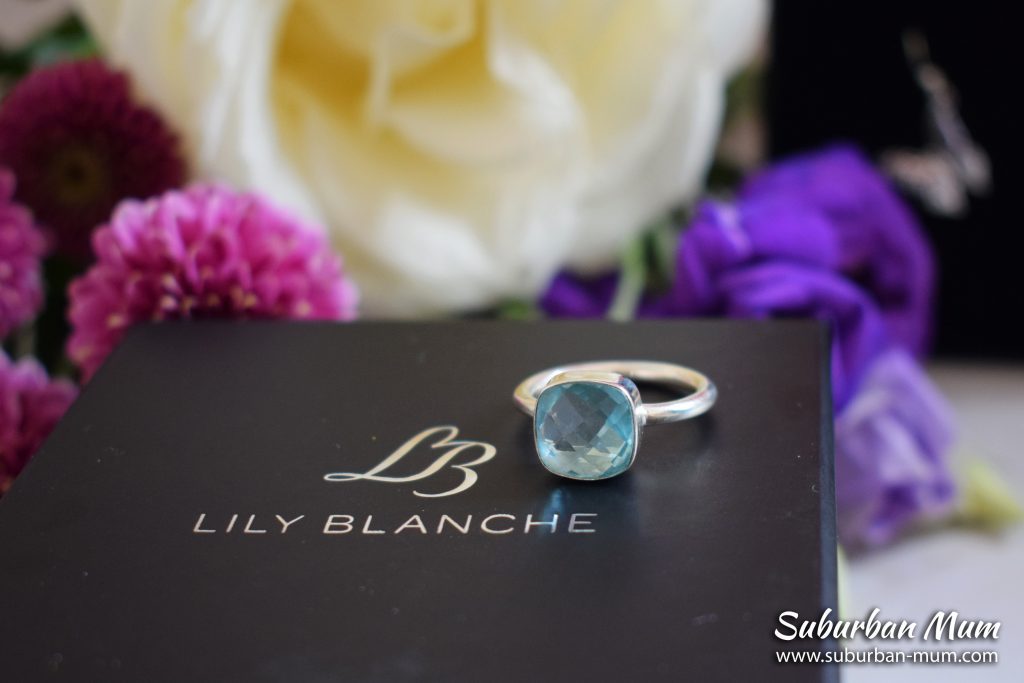 I am so happy with the pieces of jewellery that I chose from Lily Blanche. I will most definitely be showing them off at every opportunity. Jewellery from Lily Blanche would make a wonderful gift – whether it's to treat yourself or for your loved one this Mother's Day.