This week's photos are from a family wedding we attended on Saturday. The weather was perfect for it. It was dry, sunny – but not too sunny and it wasn't too hot either. The boys were dressed up smart in their wedding outfits and had so much fun.
If you saw any of my Instagram stories you'll have seen that the wedding was fairground themed. They had themed games outside such as Coconut Shy, Tin Can Alley and a Shooting Gallery, as well as unlimited popcorn and candyfloss which of course, meant the boys consumed A LOT of sugar!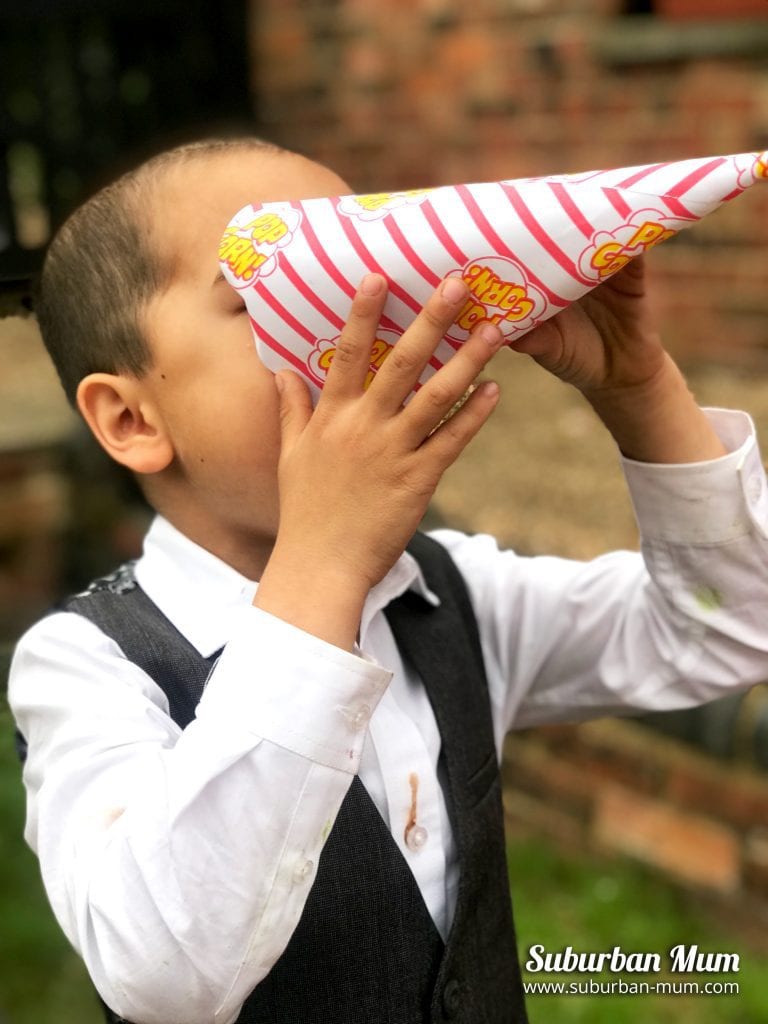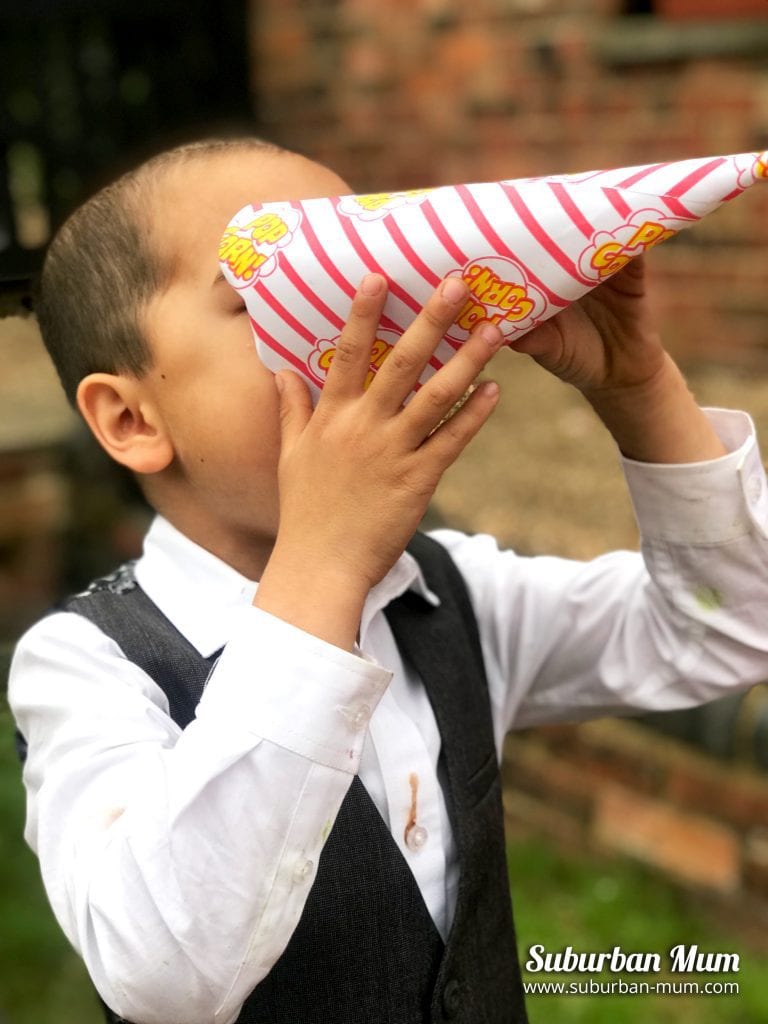 I love this photo of M with his head in a cone – he absolutely loves the stuff and can never get enough of it. Thankfully we bought a football along with us so they could burn off some of the sugar they consumed!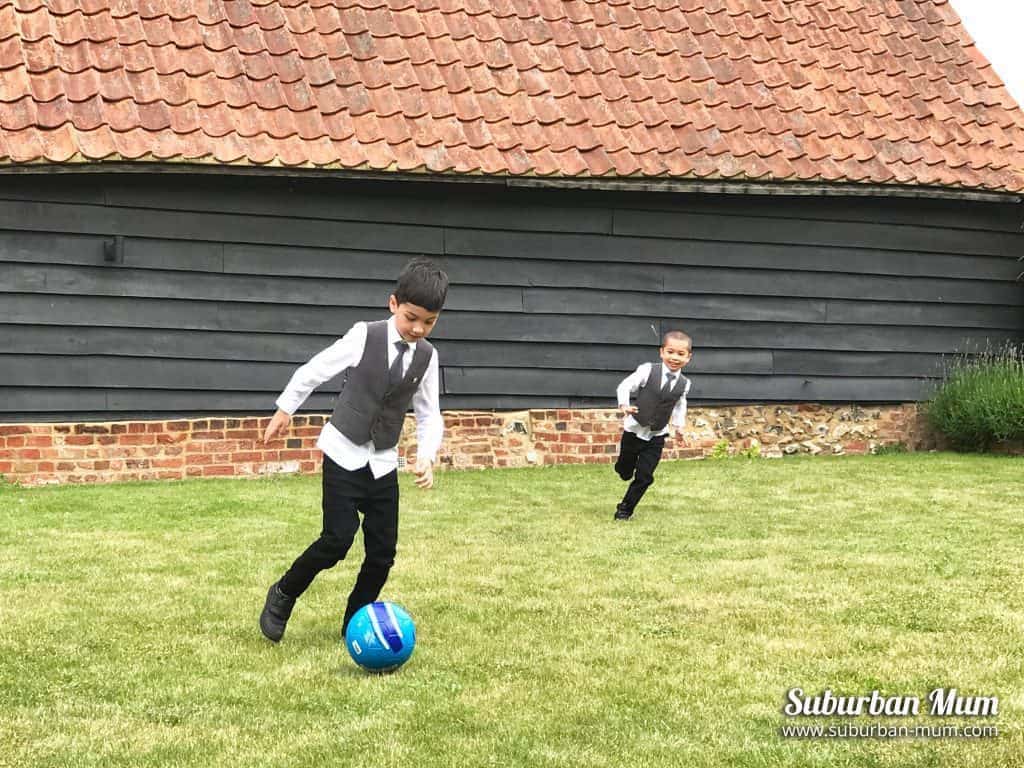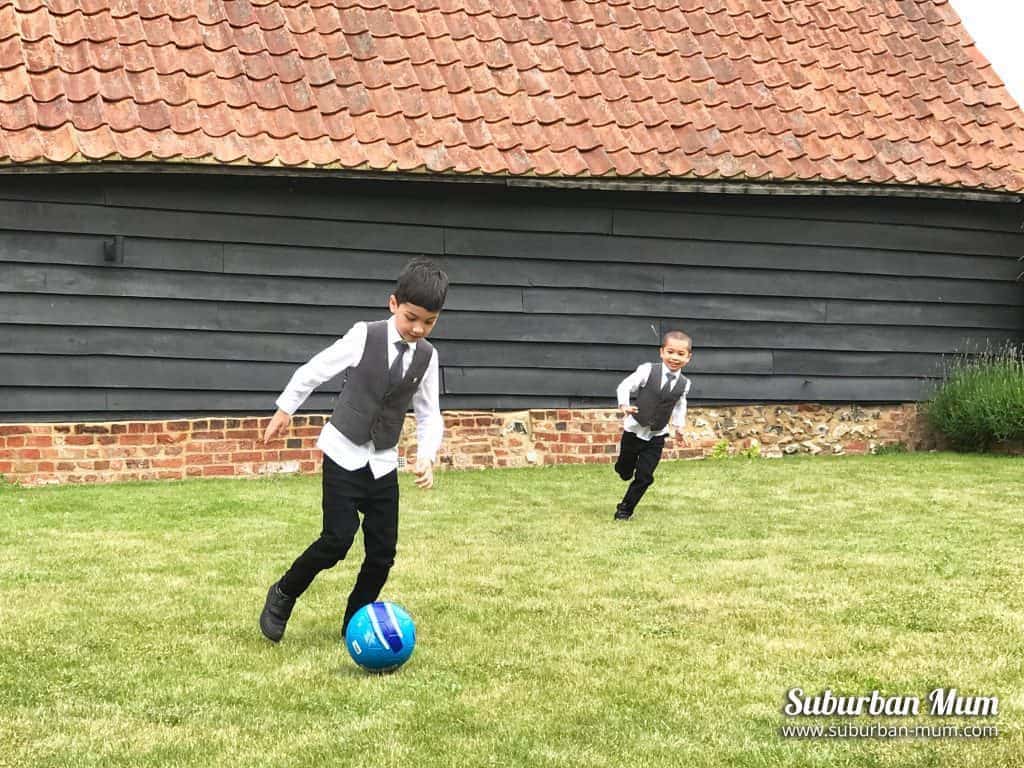 I'm sharing weekly photos of the boys to celebrate their childhood and linking up to the Living Arrows linky
You are the bows from which your children as living arrows are sent forth
Khalil Gibran