What a week! The boys are officially on their summer holidays and we can all relax a bit. This week's photos are from Saturday. We popped down to see Mr H's nan who lives in Hove and took her out for a walk along the beachfront and stopped off for some fish and chips along the way.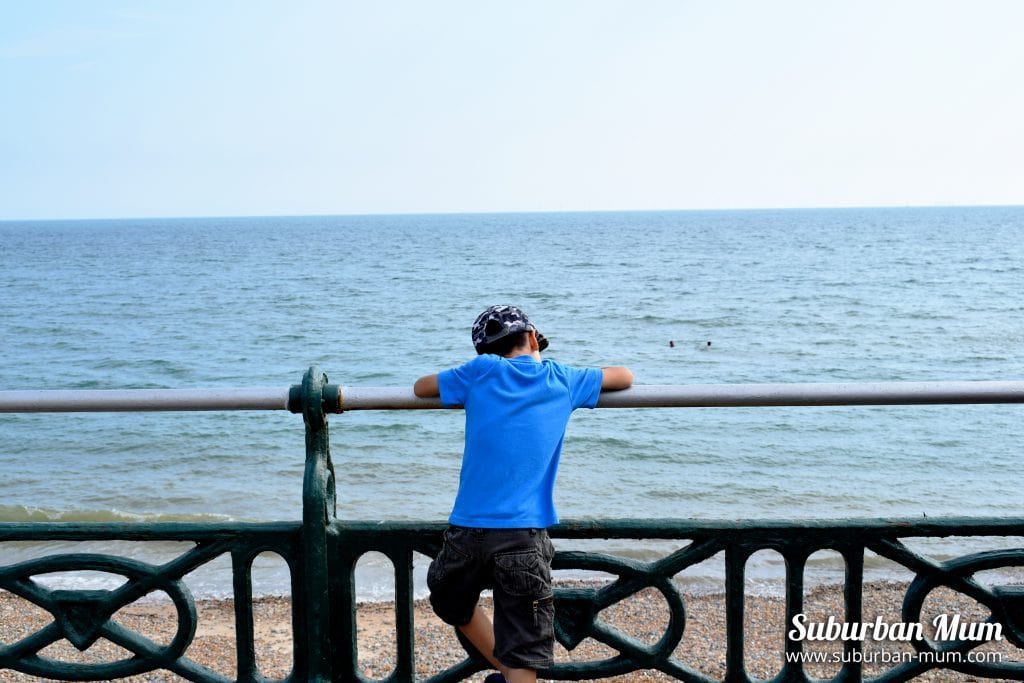 The boys had fun collecting shells and we all dipped our toes in the sea. It was a lovely day weatherwise too, sunny but with a nice breeze.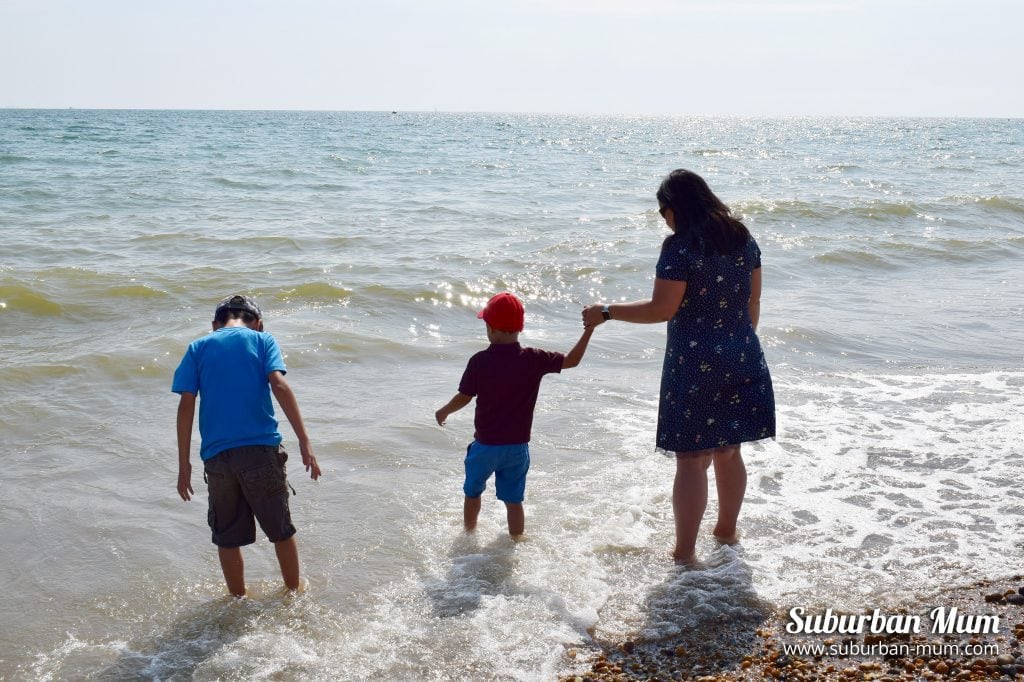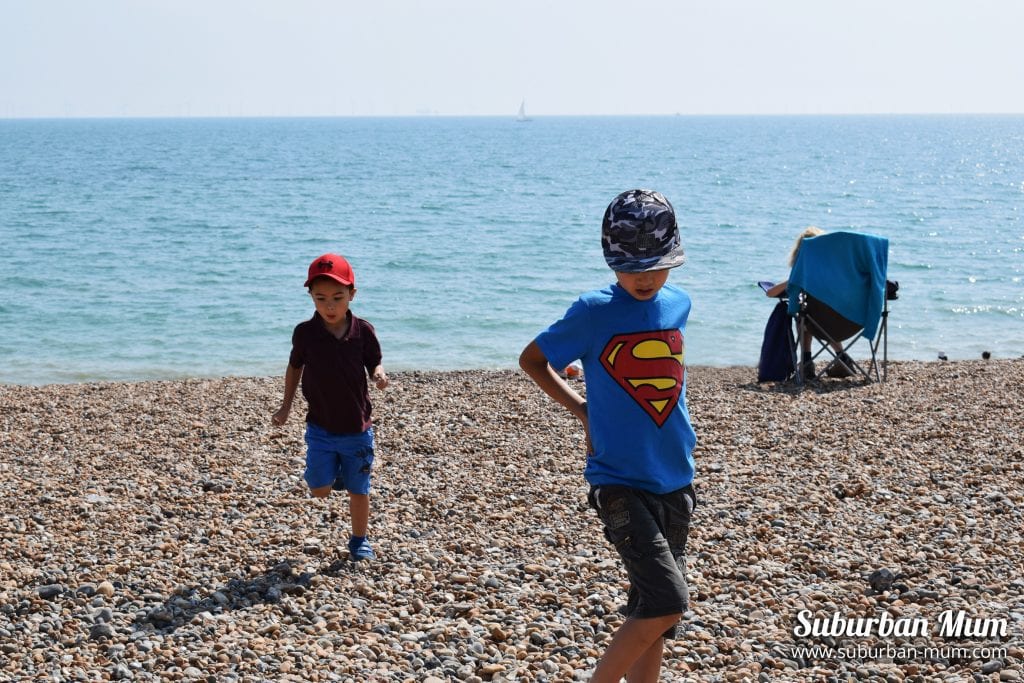 What a great way to kick-start the summer holidays too. We're flying out to Spain next week and we all cannot wait for more beach fun.
I'm sharing weekly photos of the boys to celebrate their childhood and linking up to the Living Arrows linky
You are the bows from which your children as living arrows are sent forth
Khalil Gibran