This week's photos are from Saturday; I was travelling to Manchester for my first ever Blog On so Mr H decided that he and the boys would accompany me to Euston Station so they could see the trains.
M was mega jealous that I was going on a Virgin Train as he is desperate to go on one. I promised that we would take him on one soon.
We grabbed a bite to eat from LEON at the station; I love that they offer a healthy alternative to fast food and it tastes good too! If you've never been, I recommend the Chicken Satay Box of the Lamb Kofte wrap – both are delicious!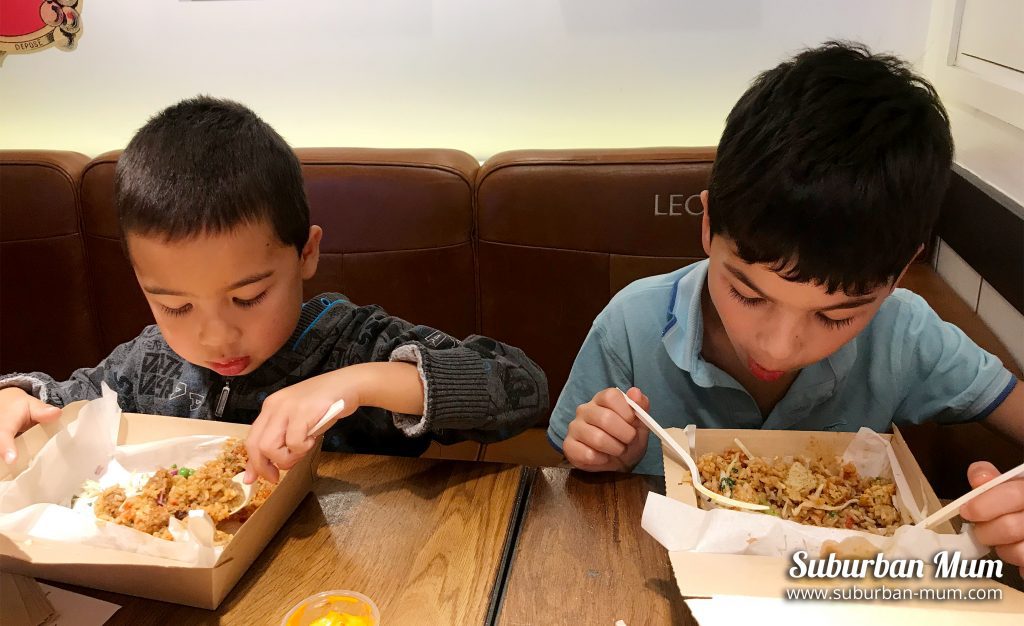 The boys saw me off on the train and then spent the rest of the afternoon at The British Museum. E's topic this term is about Vikings, so Mr H took them there so he could do some research. He sent me the following photos while I was on the train.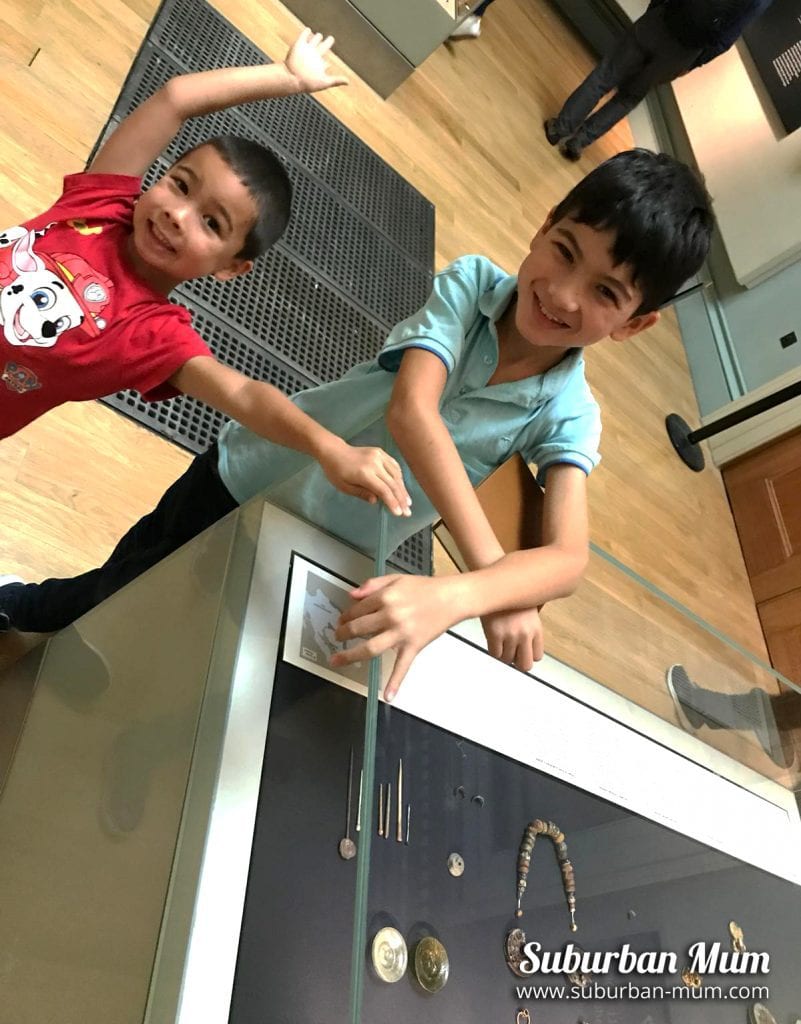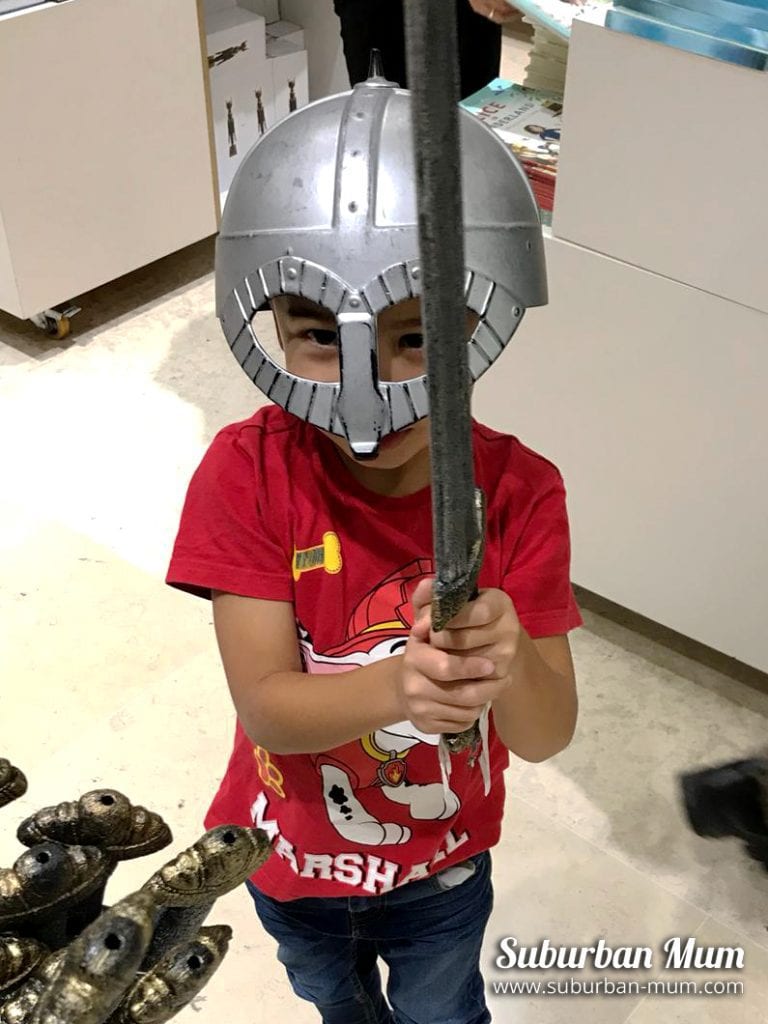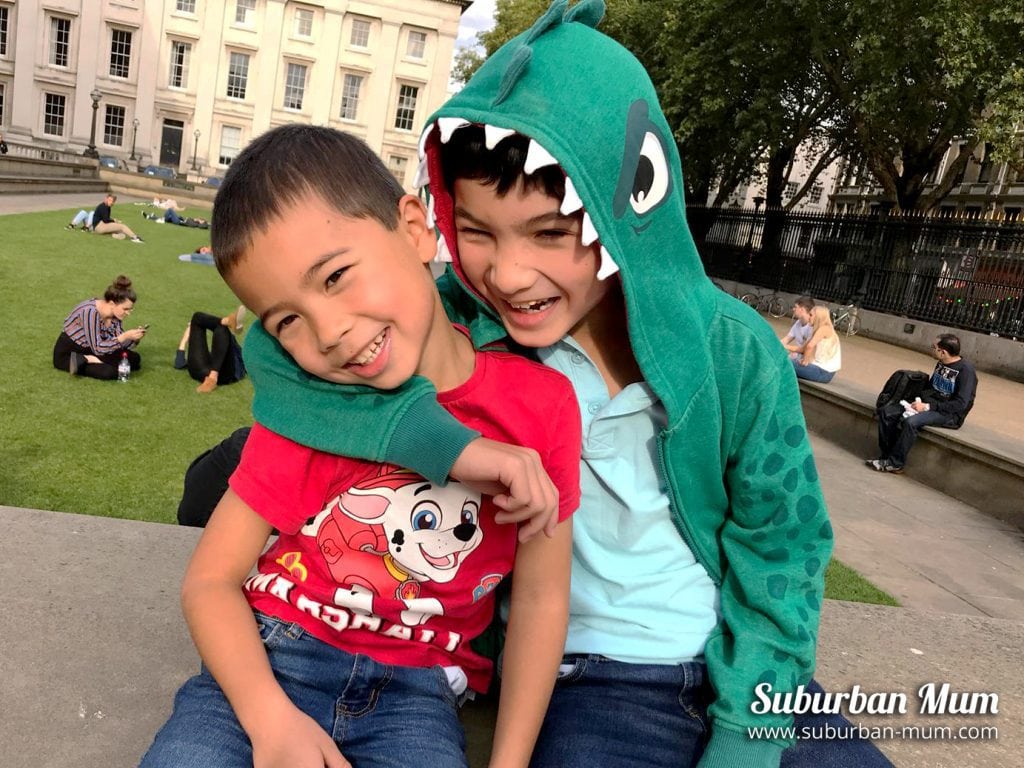 From what I can tell, they had a fun boy's weekend and ended their day with a takeaway from our local Chinese/chip shop!
I'm sharing weekly photos of the boys to celebrate their childhood and linking up to the Living Arrows linky
You are the bows from which your children as living arrows are sent forth
Khalil Gibran