Last week was a bit of a funny week. M was still running a fever on Sunday night so we kept him home again on Monday just to make sure he was definitely 100% before going back to school.
E's paediatric appointment finally came around on Tuesday where we saw the specialist. We had an in-depth chat about what we think triggers his abdominal pains (a mixture of gas buildup and constipation) and we're continuing with Movicol for the foreseeable future as well as keeping up with making sure he gets his fibre intake and drinks enough water. We'll be going back to see her again 6 months time.
I'm hopeful that now we know the signs and doing what we can to prevent it, E won't have another episode and end up in hospital again.
We ended up going to see the in-laws on Saturday and we went out for a buffet dinner. The boys love places like this where they get to try a bit of everything. M was in his element and ate SO much!
He was so full he ended up falling asleep on the way home and slept right the way through until Sunday morning!
On Sunday, we popped to a friends house for Sunday lunch. It was sleeting and snowing on our journey there so the drive was a bit testing!
It was nice to have a good catch up though as we'd not seen them in ages. Why do the weekends always go so quickly?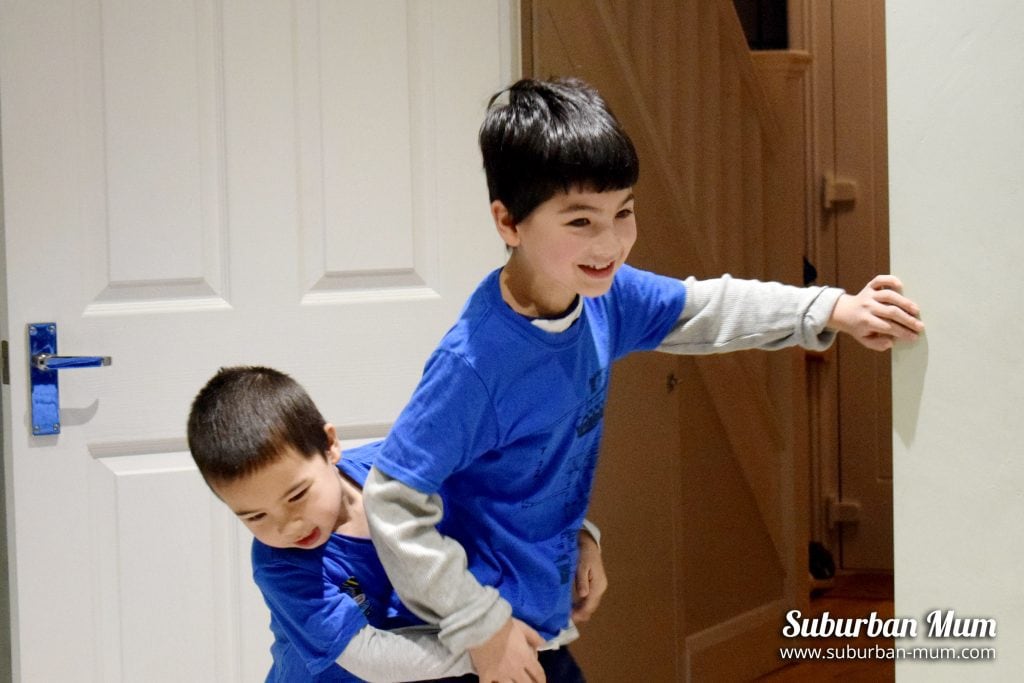 You are the bows from which your children as living arrows are sent forth
Khalil Gibran