I don't know about you, but having worked from home for the last 18 months or so I am really missing the ease of just popping out on my lunch break to grab a sandwich. These days I struggle with deciding what to make for lunch as it's become a bit of a chore.
I'm all about finding easy lunch ideas that don't take too long to make yet also taste good so today I am going to share with you 3 easy lunch ideas using cooked chicken.
3 easy lunch ideas using cooked chicken
Cooked chicken is readily available in most supermarkets and is relatively inexpensive. They're ideal for making quick lunches as they can be used in a number of ways. I picked up a packet of Moy Park 3 Skin On Roast Chicken Breast Fillets from my weekly Ocado shop.
Lunch idea 1 – Chicken & Sweetcorn Bagels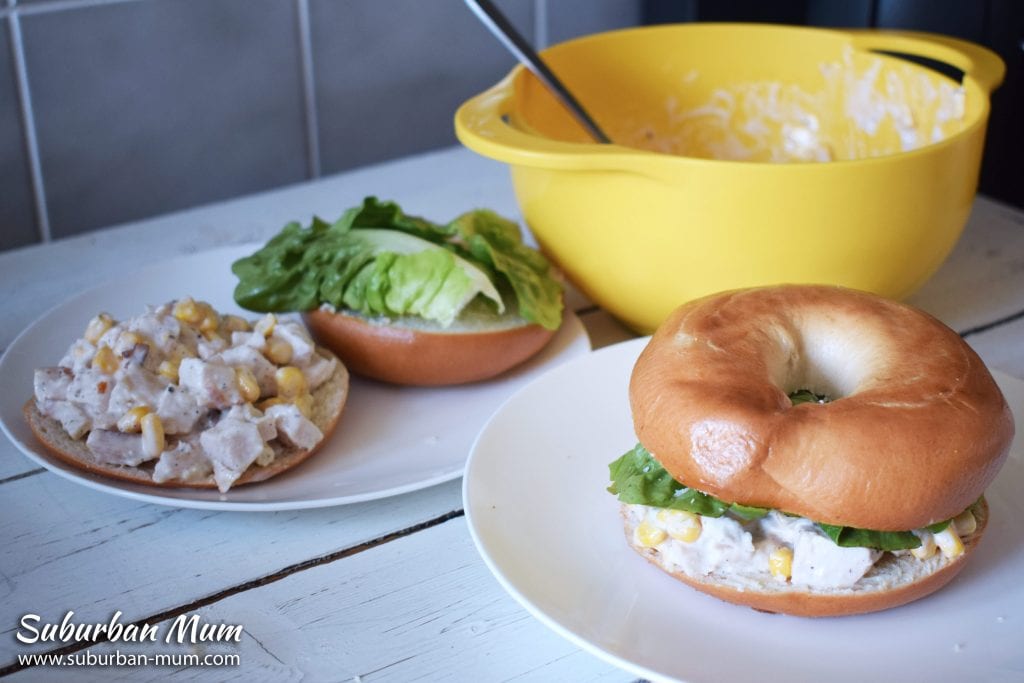 You will need (serves 2):
2 bagels
2 Cooked Chicken breasts, chopped
2 tablespoons mayonnaise
3 tablespoons of sweetcorn
Grind of Pepper
Lettuce
Add the chopped up chicken into a bowl along with the mayonnaise, sweetcorn. Add the grind of pepper and mix
Slice open the bagels and top with the chicken and sweetcorn
Top with some lettuce and serve
Lunch idea 2 – Chicken Caesar Salad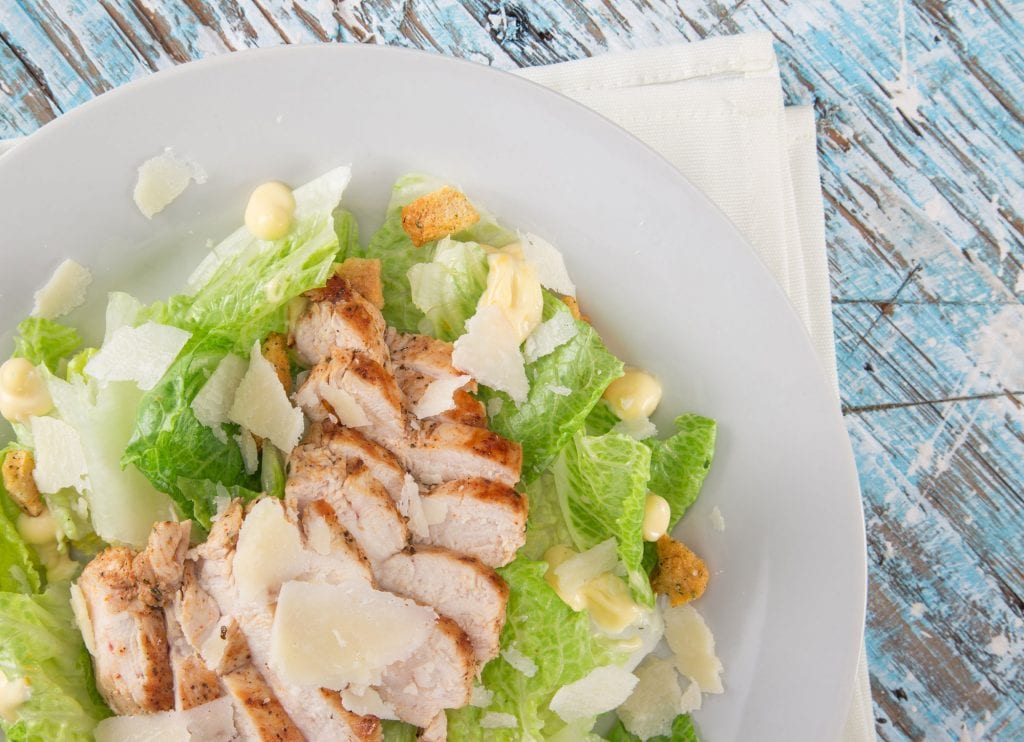 Perfect for a hot summer's day or when you don't fancy cooking because it's too hot!
You will need (serves 2):
2 Cooked Chicken breasts, sliced
Cos or Romaine Lettuce
Handful of Croutons
Parmesan shavings
Caesar Dressing
Wash and tear the Cos or Romaine lettuce into a bowl
Add the sliced chicken, croutons and parmesan shavings
Drizzle the Caesar dressing on top and serve
Lunch idea 3 – Toasted Chicken Wrap
If you've watched a lot of TikTok during lockdown then you will no doubt have seen the TikTok wrap videos. There are many different combinations but this Toasted Chicken Wrap is one of my favourites.
You will need (serves 1):
Tortilla Wrap
1 Cooked Chicken breast, sliced
Lettuce
Grated Cheese
Red onion sliced
Sweet Chilli Sauce
Pop the wrap onto a chopping board and cut from the centre of the wrap to the edge
Fill each quarter of your wrap with the chicken, lettuce, onion and the grated cheese
Add the sweet chilli sauce on top of the chicken quarter and fold the wrap into a triangle
Toast each side on a heated frying pan for a few minutes until the cheese is melted and serve
If you're after some more chicken meal inspiration take a look at this post for 10 easy ways to cook dinners using pre-cooked chicken from My Nourished Home.
You might also like: