As Bostik Bloggers this month we were sent a box of Easter based crafts. After deliberating over what to make, the boys decided they wanted to use the polystyrene eggs, so we made some Easter Chicks! I thought I would share how we made our own Easter chicks as it is a super simple Easter craft for kids to with adults or independently.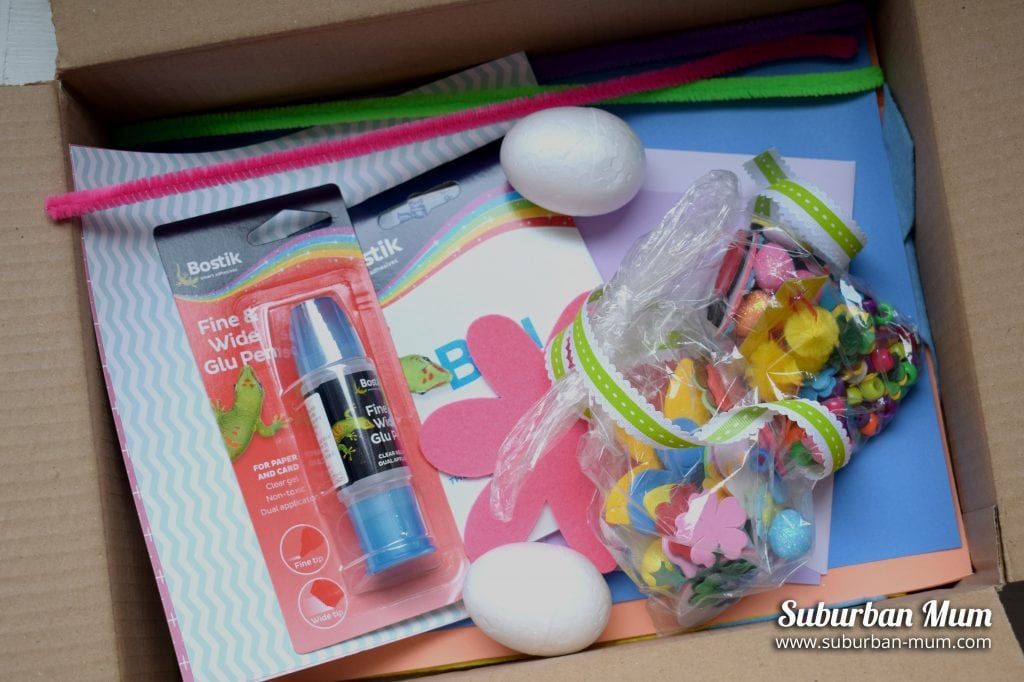 How to make your own Easter Chicks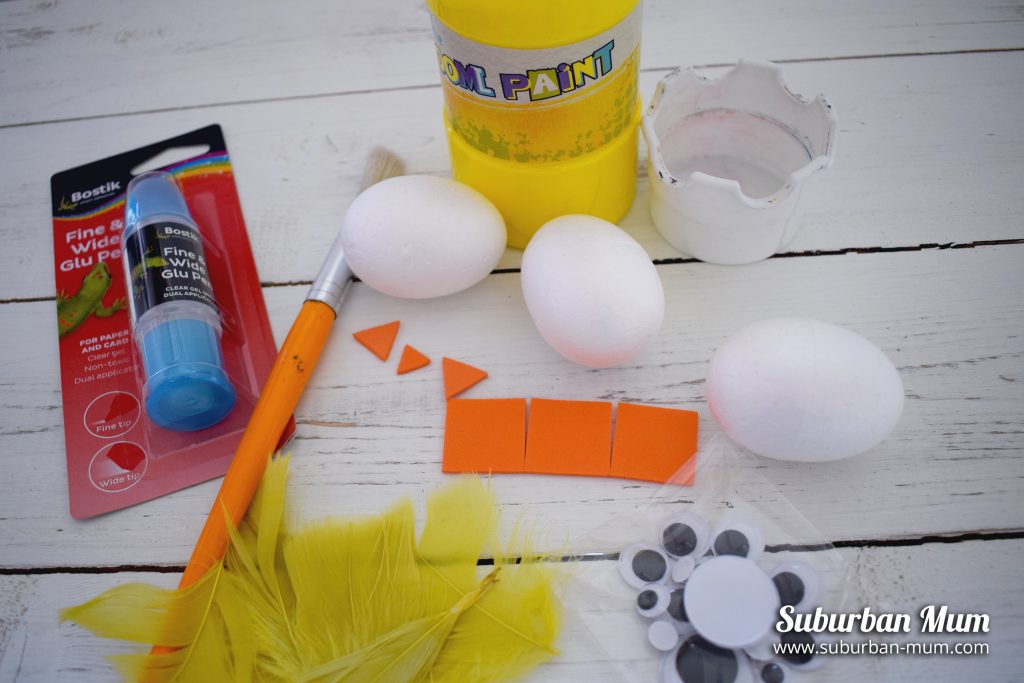 You will need:
Polystyrene eggs
Yellow paint and paintbrush
Googly eyes
Yellow feathers
Orange foam or card
Glue or glue dots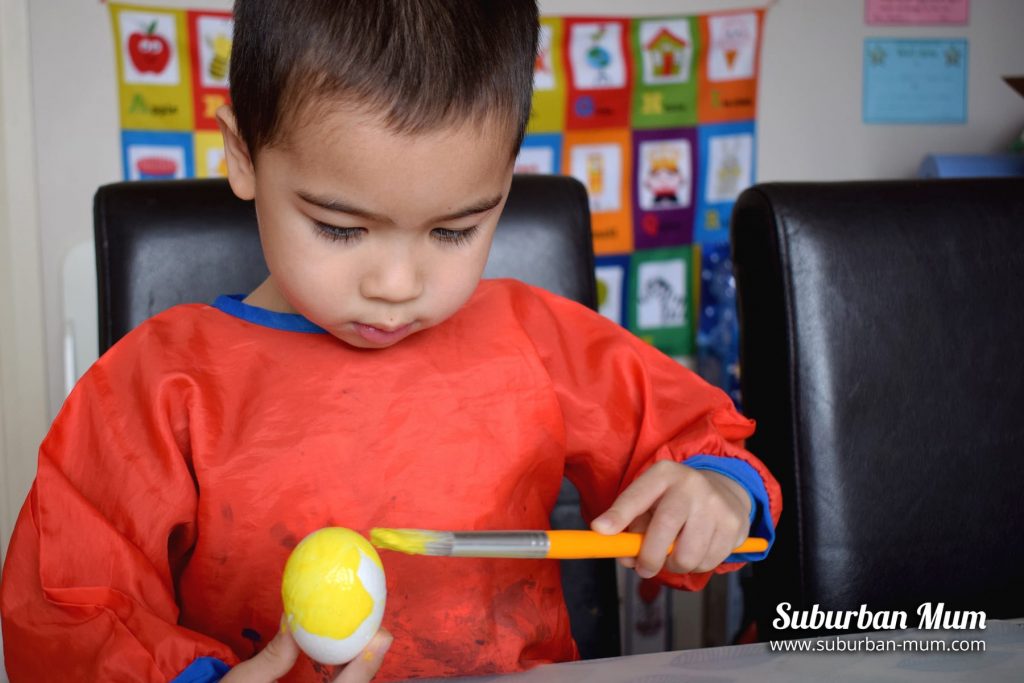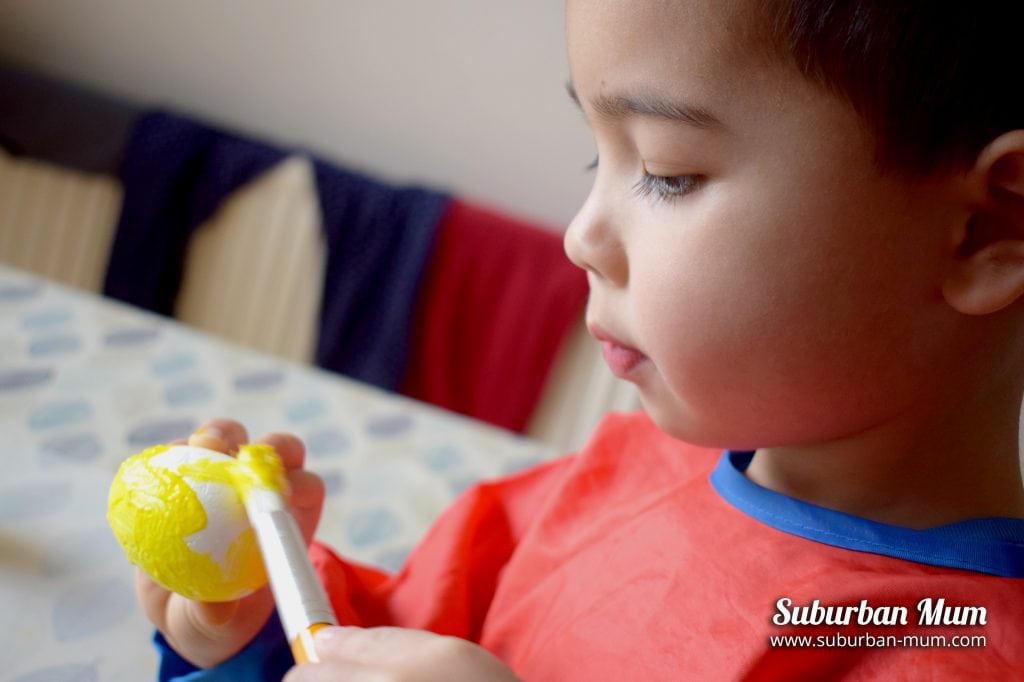 1.Start off by painting the polystyrene eggs with the yellow paint and leave to dry.
2. Once the paint is dry use glue to stick the googly eyes on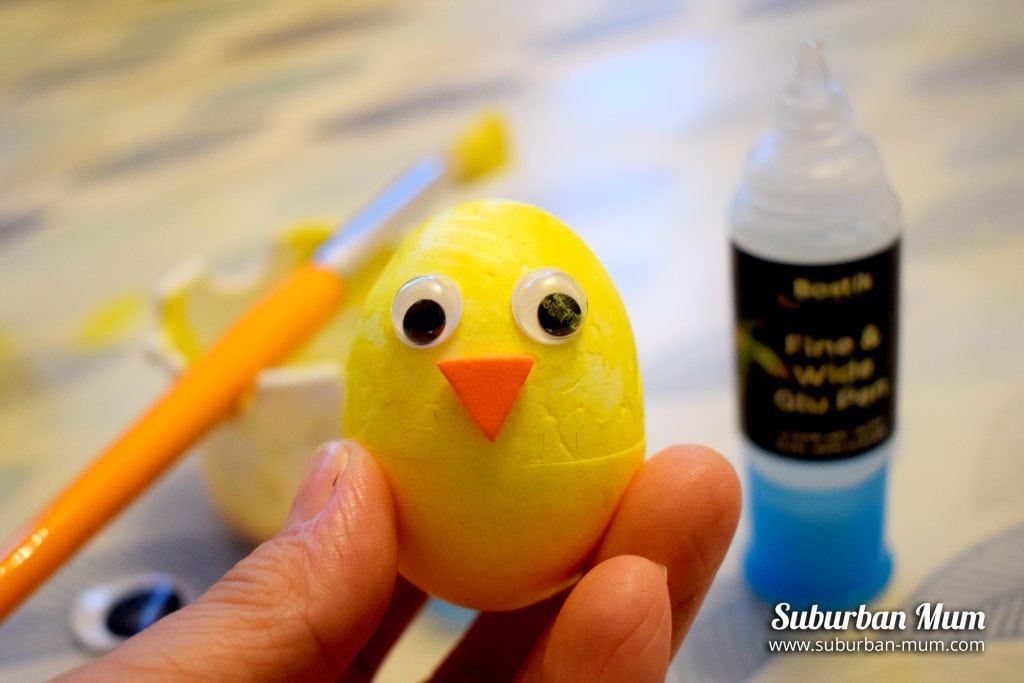 3. Using orange foam or card, cut out a triangle for the beak and glue onto the egg.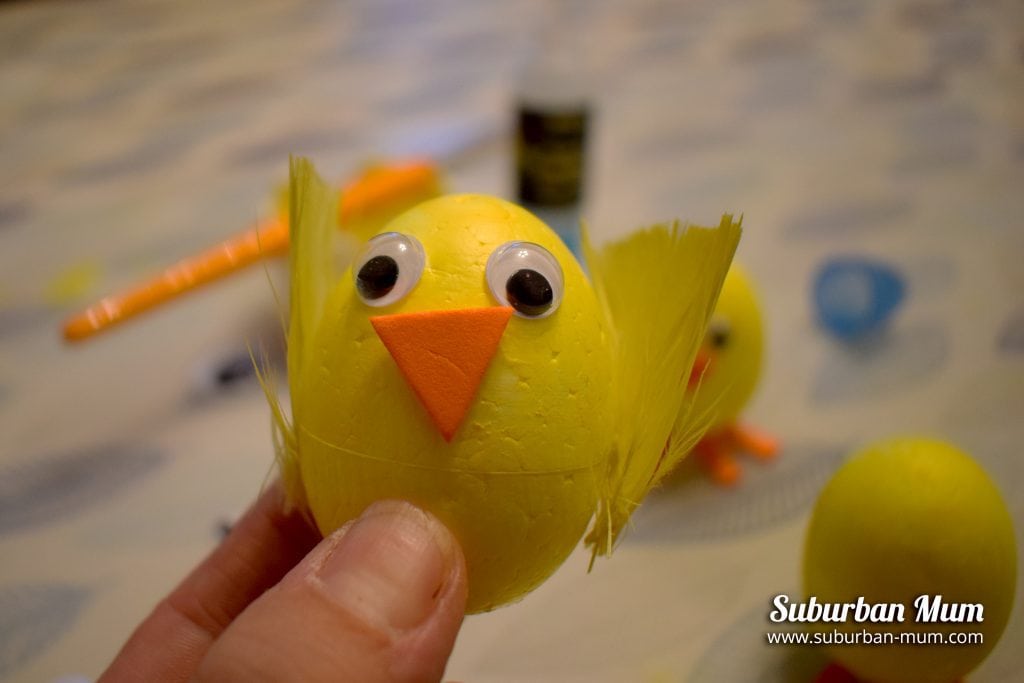 4. Next stick the feathers on either side of the egg. We found it easier to use glue dots for this rather than glue.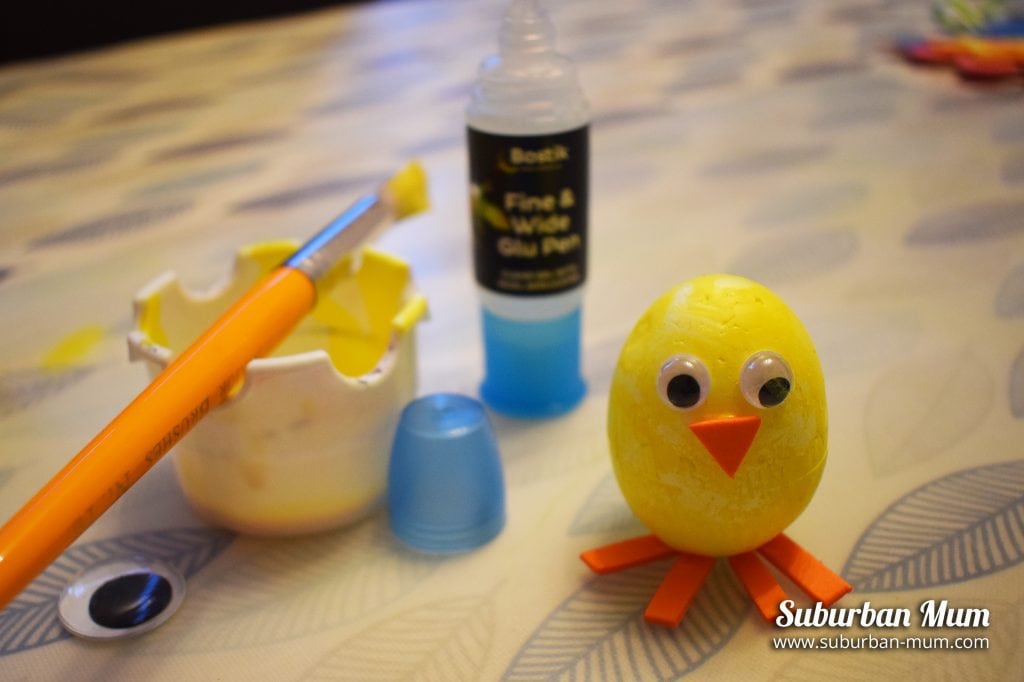 5. Using the orange card or foam, cut out small rectangular strips for the chick's feet and glue to the bottom of the egg.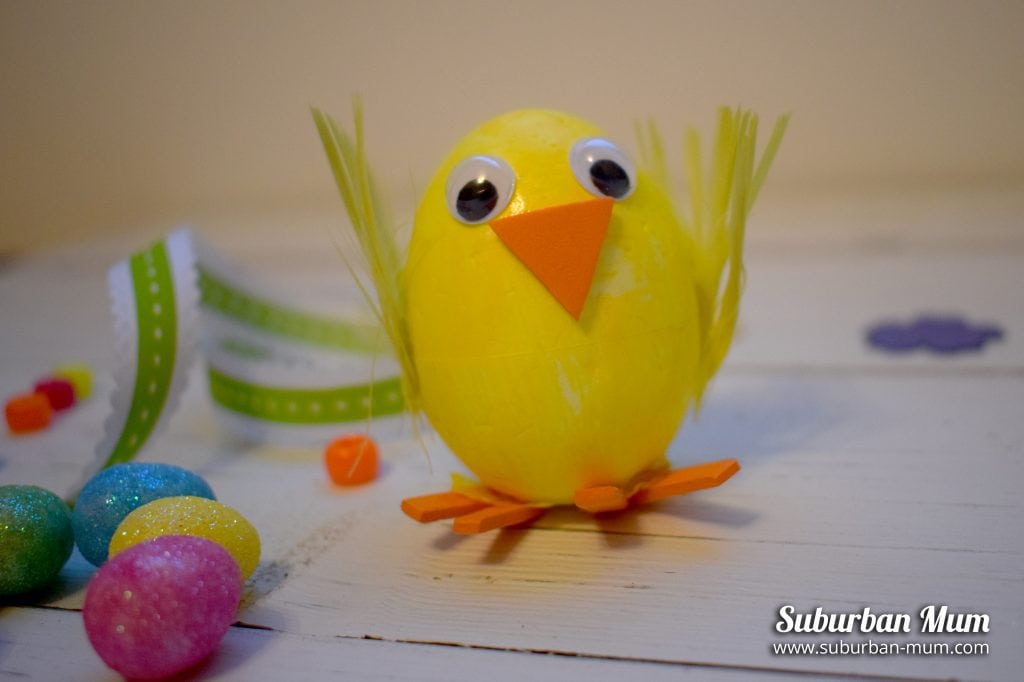 6. Leave to dry – and you have one Easter Chick ready for Easter!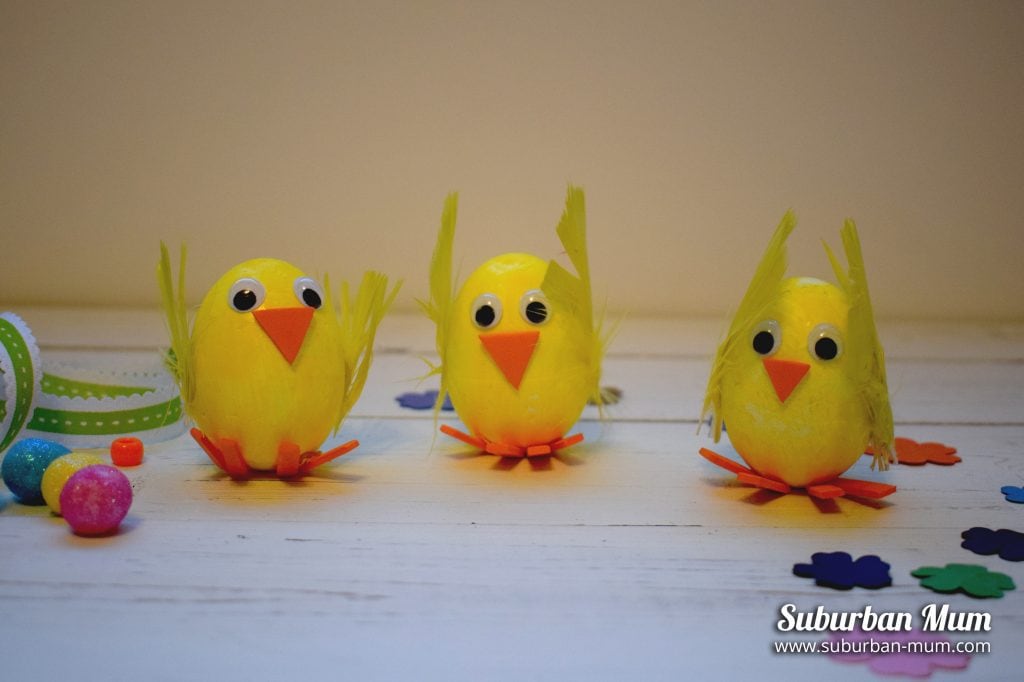 I hope you enjoyed this easy Eater craft to so with kids. Check out my Craft Corner for more kids easy Easter crafts that are easy and fun to do for kids of all ages.
Pin it for later:
*We were sent a box of crafts from Bostik in order to create these items.
You might also like: