Many of us are conscious of the effects of how our actions can affect the environment, so sustainability has never been more important. Luckily, thanks to smart technology that's available today, we're able to all do our part.
In an attempt to make our home more sustainable and to save us money, we have been testing out Hive Smart Lighting recently to make the electric devices in our home easier to manage.
About Hive At Home
If you've not heard about Hive before, they are an award-winning provider of smart products that make managing your home easier and more efficient than ever before. With the Hive system, you can switch on and automate things like lights, plug switches and heating via an app on your smartphone.
Setting up our Smart Lights system
As we've not used Hive products before, we were sent the Hive Starter Pack, which came with a Hive Hub, two dimmable light bulbs, a motion sensor and a smart plug. I found it really easy to set up and had the system up and running within 15-20 minutes. All instructions were clear to follow, and there are also step-by-step instructions via the app to follow.
The Hub is plugged into and connected to your existing internet router. All Hive devices run off the central hub so you can control lights, heating and other Hive connected devices from the Hive app on your smartphone.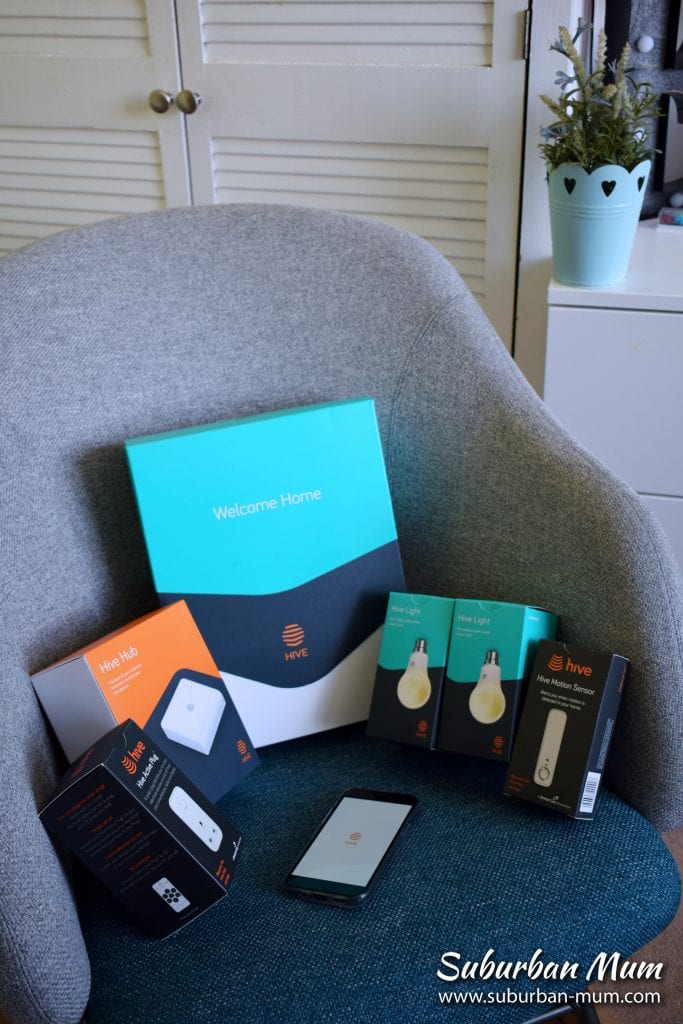 How Hive Smart Lighting works
We chose to have one of the smart lightbulbs in our bedroom and use the other on our upstairs landing alongside the motion sensor.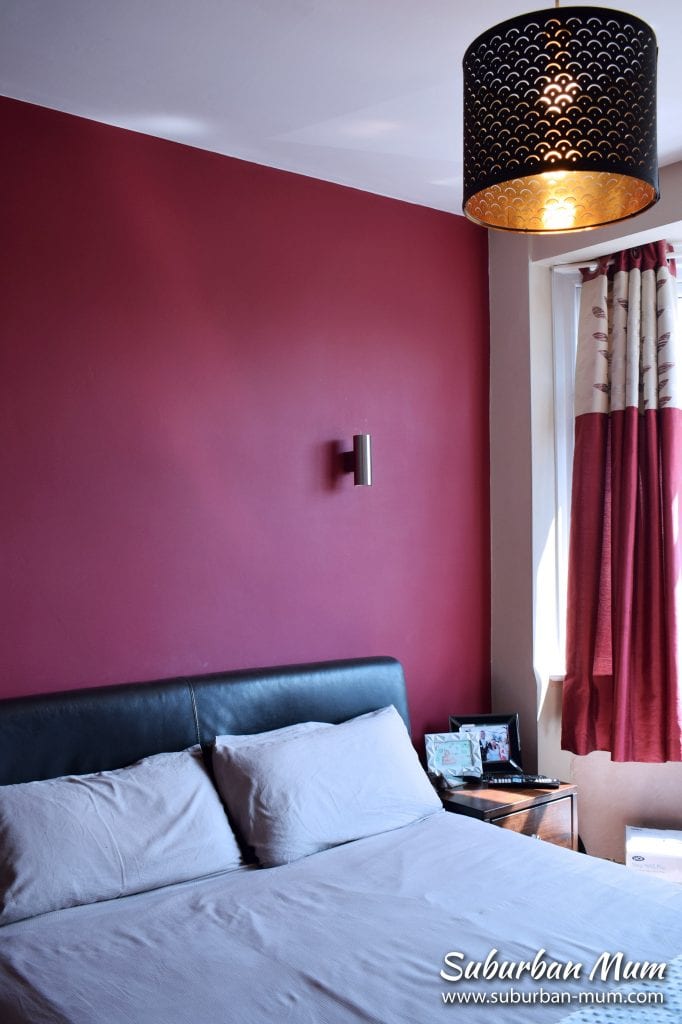 Our boys wake up during the night to pop to the toilet, and we usually leave our landing light on at night for this. However, with the Hive Smart Lights system, I can schedule the landing light to come on when the motion sensor detects movement without the need for the light to be on all night, saving energy and money at the same time.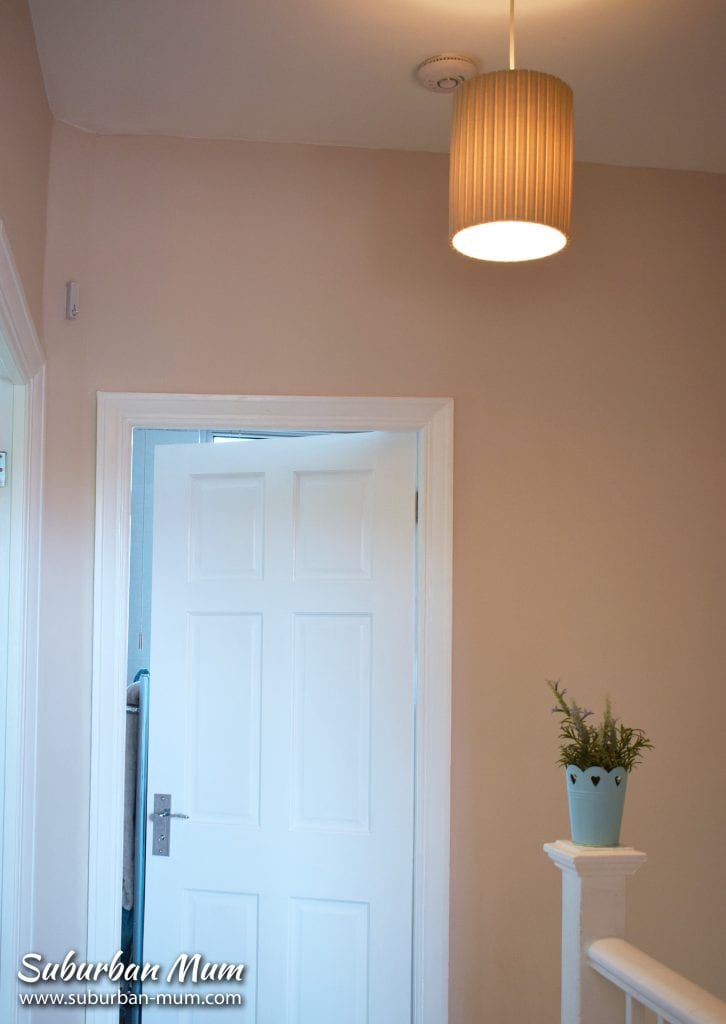 You can manually pop in the times you want the light to come on and off via the sensor through the Hive app. For ease, there is a function where you can set it to be active when it is dark outside, which is really convenient. You can also dim the lights via the app, which is a great touch, as I can dim these right down in the evening and avoid the bright light fully waking the boys when they head to the bathroom at night.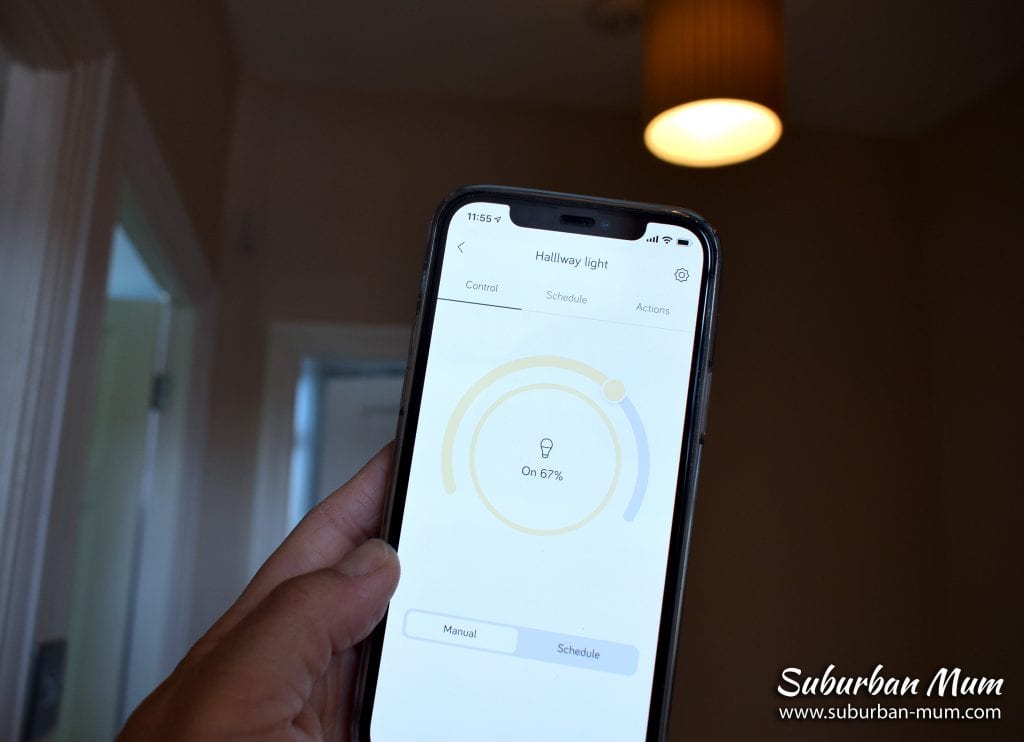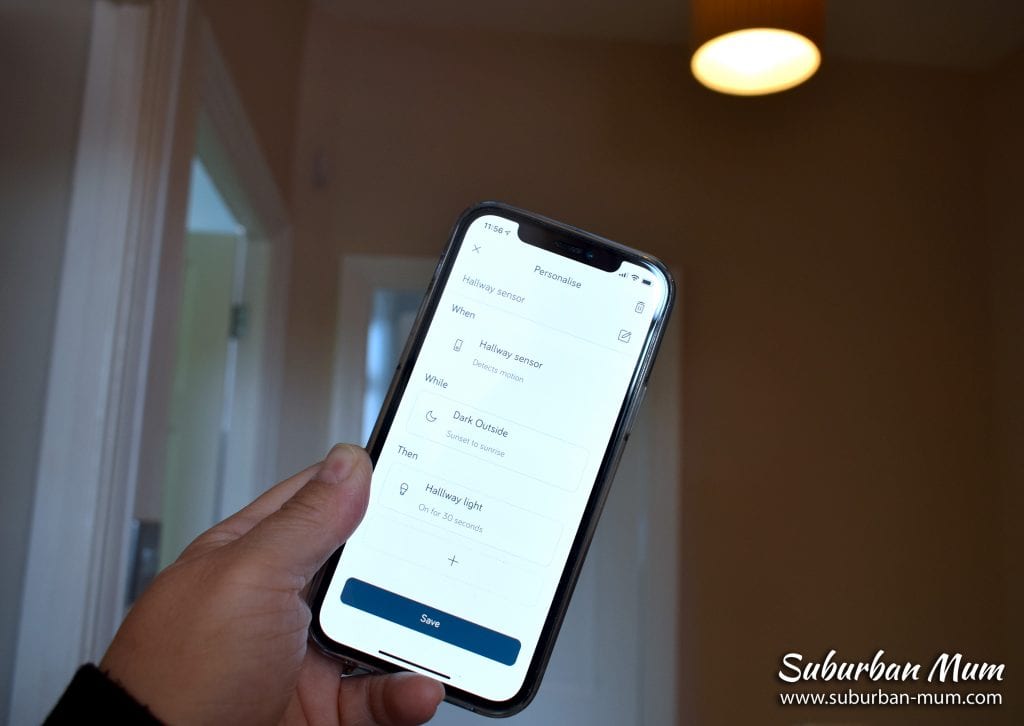 The Hive Smart Lights system can also be seamlessly integrated with your Amazon Alexa and Google home, so you can switch your lights on and off just by activating them with your voice. When we're not at home or on holiday, we can make use of Hive's Mimic mode which turns lights on and off to make it look as though you are at home, giving you peace of mind.
How can Smart Technology be sustainable?
More energy efficient – Hive Smart Light bulbs are 80% more energy efficient than standard lightbulbs and are rated A+. There are coloured lightbulbs available too which is great for kids and handy for when you are working late as you can make use of the blue and red light to increase efficiency.
No wasting electricity – lights only come on when needed or with motion sensors. The Hive app makes it easy to control devices and create an individual schedule for each.
We have been really impressed with our Hive setup so far and would be interested in looking into having Hive Heating installed next as this can reduce energy wastage. I really like the idea of being able to pop the heating on while we're out, so we come home to a warm house!
Smart Technology in the home is really worth considering to become more energy-efficient and not have energy go to waste. With Hive, you can add window and door sensors for security, radiator valves so you can only heat rooms that need it and active plugs to allow you to switch things on and off wherever you might be. Being able to automate lights is just the start for us, and in time, we will be looking to fully switch over to Smart Technology so that our home is as sustainable as it can be.