We're no strangers to Meccano; the boys love anything that involves building. It can be quite fiddly but its great for developing their motor skills and improving their concentration.
We were recently sent the Meccano 10-in-1 Rally Racer Set to add to their existing collection.
Meccano 10-in-1 Rally Racer Set
The Rally Racer set has 159 individual pieces, a Meccablock motor two tools and an instruction leaflet. From experience, we knew the build would be made straightforward by splitting the parts into sections, so we started off doing this first.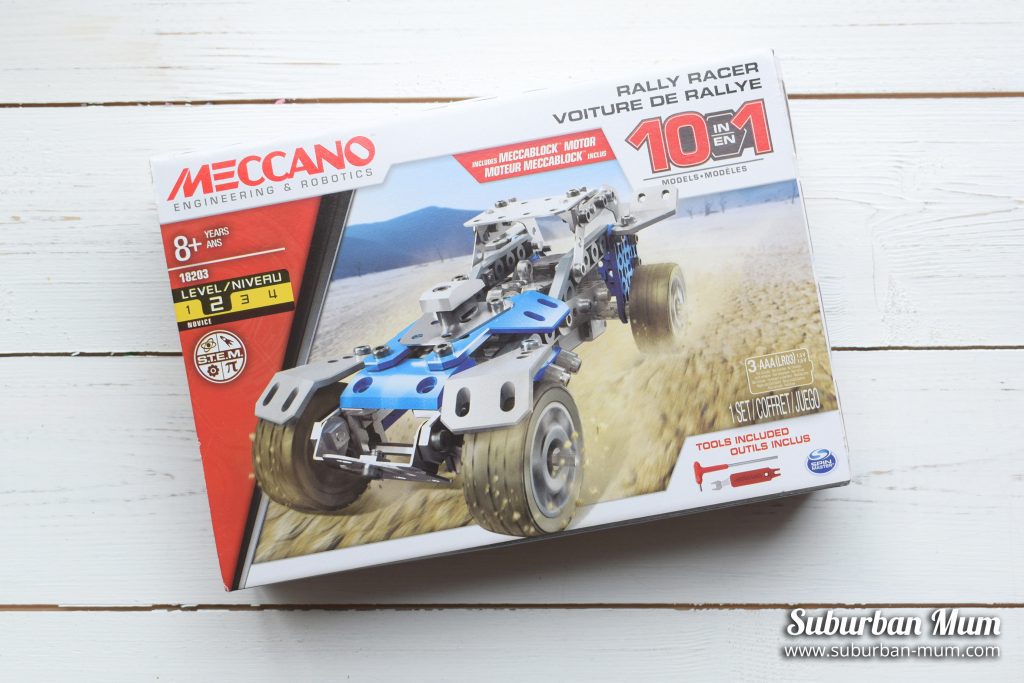 If you want to make use of the Meccablock motor, you'll need 3 x AAA batteries which aren't included in the set. You can build any of the sets without adding batteries. It just means you'll have to move the racer along yourself rather than relying on the motor.
Top tip: You should put these in at the start of the build. Otherwise, it becomes quite fiddly to do this afterwards.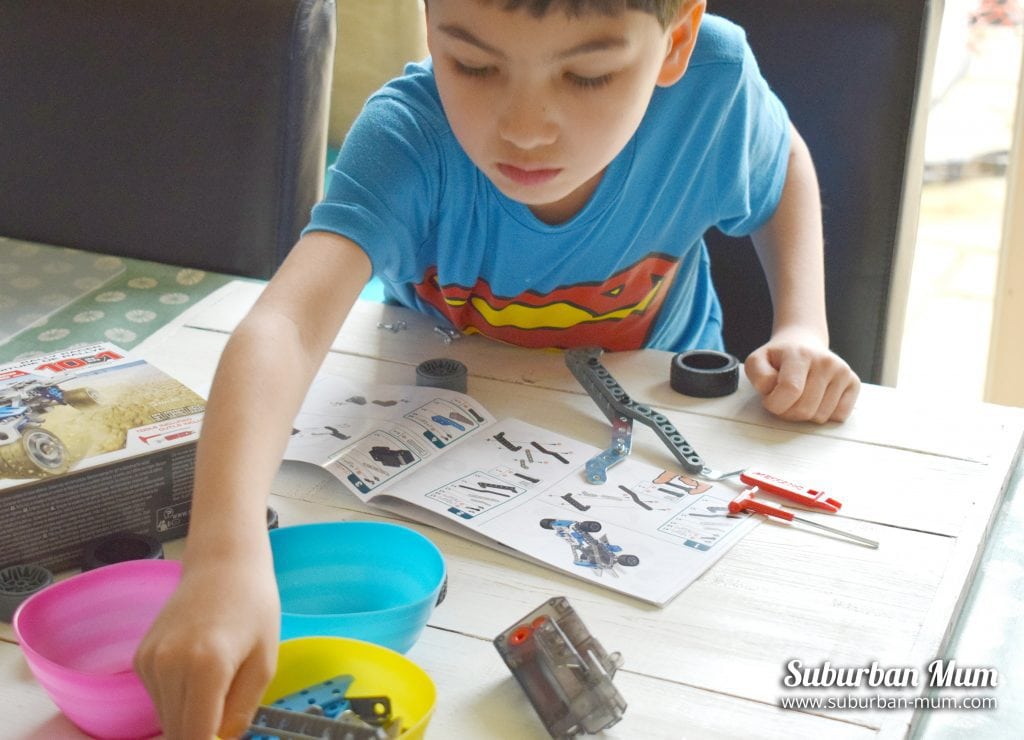 There are 10 different designs you can choose to construct from the leaflet. Once E chose his design we made a start. This set is recommended for children aged 8+ and whilst E (who's 8 in May) started off the build, he did require help as some of the bolts were tricky to put onto the screws and he'd put some bits on the wrong way round in parts too.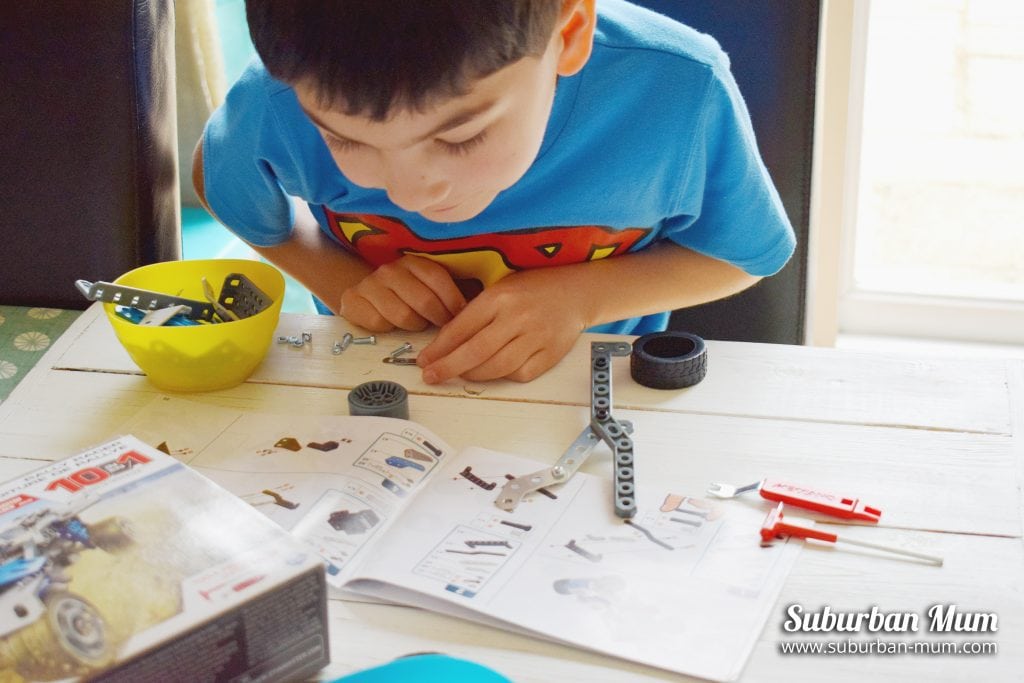 The Rally Racer took around an hour to complete and is sturdy and looks great. The addition of the Meccablock motor brings the set to life and enables the racer both forwards or backwards.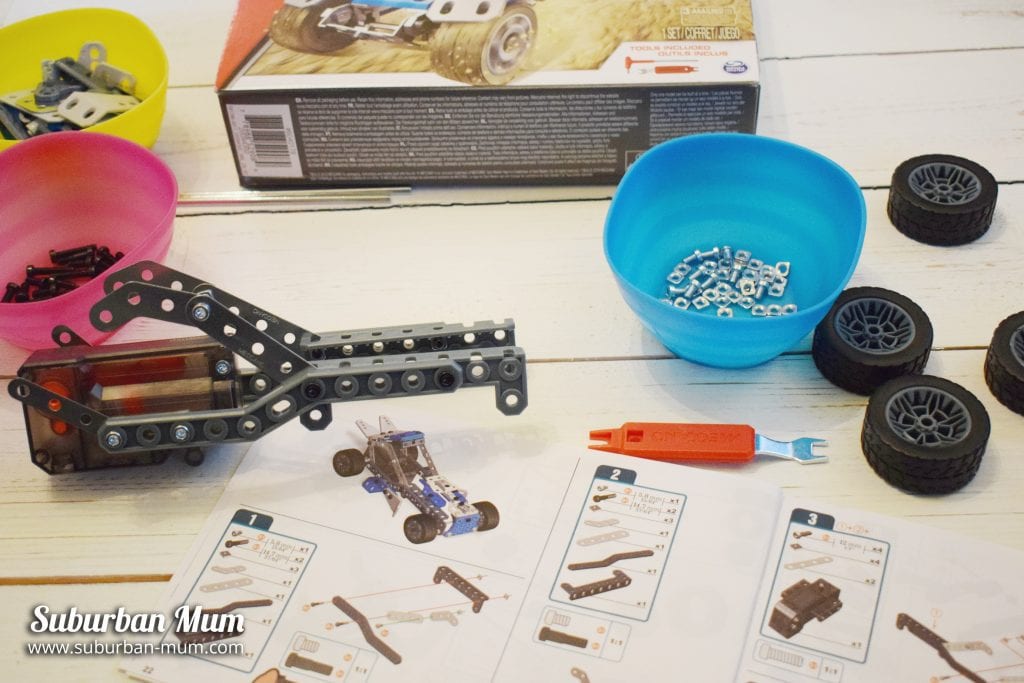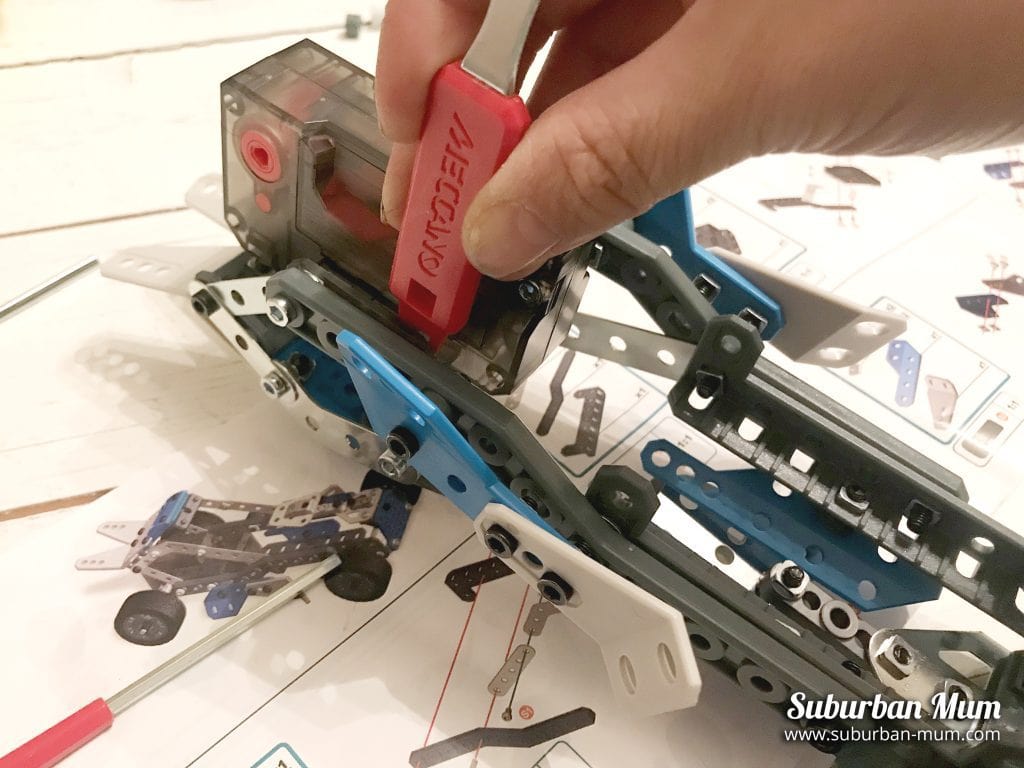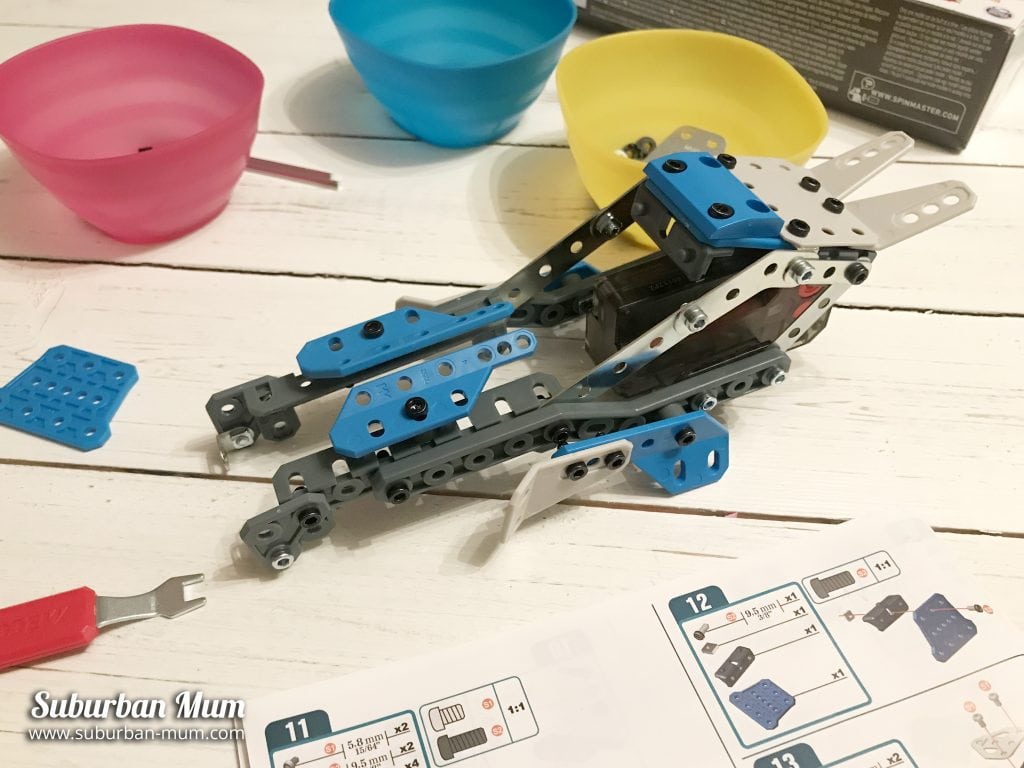 We love the fact that there are nine other styles of racers to try out, so you don't have to stick to just one and can rebuild over and over.
All-in-all the Meccano 10-in-1 Rally Racer is a fantastic S.T.E.M toy (Science, Technology, Engineering and Maths) and really helps improve their skills in these areas.
The Meccano 10-in-1 Rally Racer retails at £19.99 and is available in most toy stores and Amazon.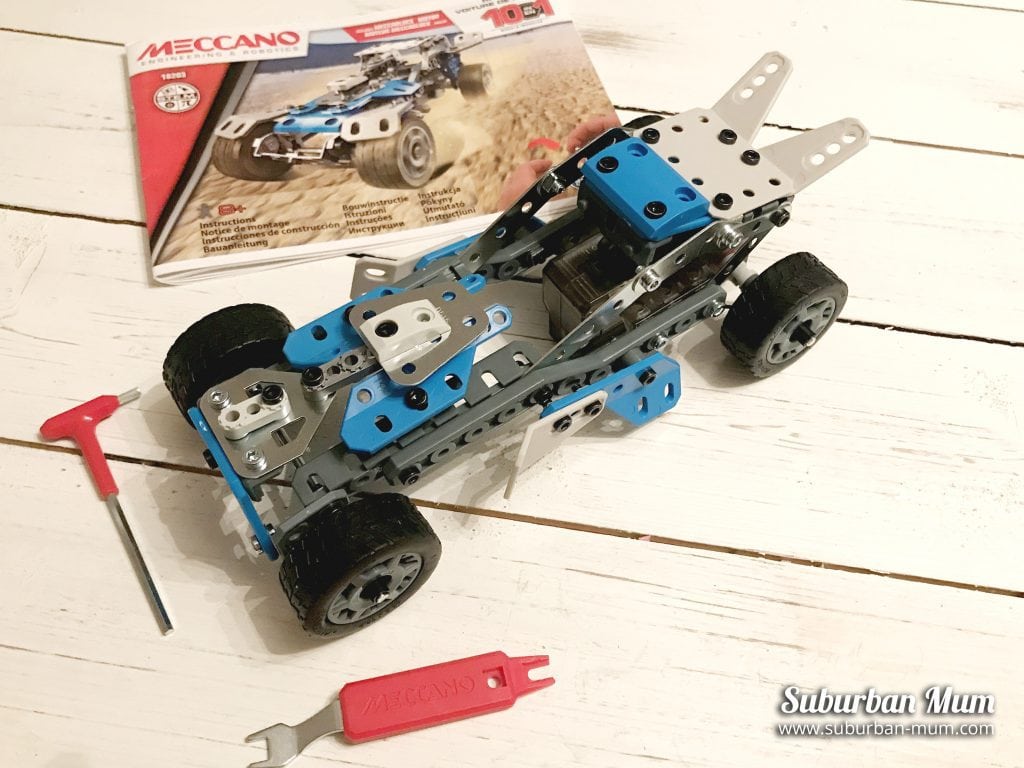 *We were set the Meccano 10-in-1 Rally Racer for the purpose of this review. This post contains Affiliate links.