Keeping older kids active over the school holidays is no mean feat! I have one almost teen who would love nothing more than just to game all day which makes my 10-year-old want to do the same. I miss those days when they would happily go on a day out and enjoy running around – no screens in sight. It's not that they don't enjoy the outdoors – they can spend hours in the garden playing games. It's getting them out there in the first place.
We were sent the Messi Foldable Football Goal just in time for the Easter holidays, meaning the boys had something new to master and keep them busy.
Messi Foldable Football Goal
The foldable football goal is part of the Messi Training System, a range of products designed to improve your football skills – from improving your speed and reflexes to accuracy when shooting and scoring goals so that you can train just like Lionel Messi.
The Messi Foldable Football Goal comes with one large foldable football goal as well as one small Messi ball and a pump. The goal is easy to fold and click into place; both my boys did this easily. The set also includes 4 grass holders to keep the goal in place.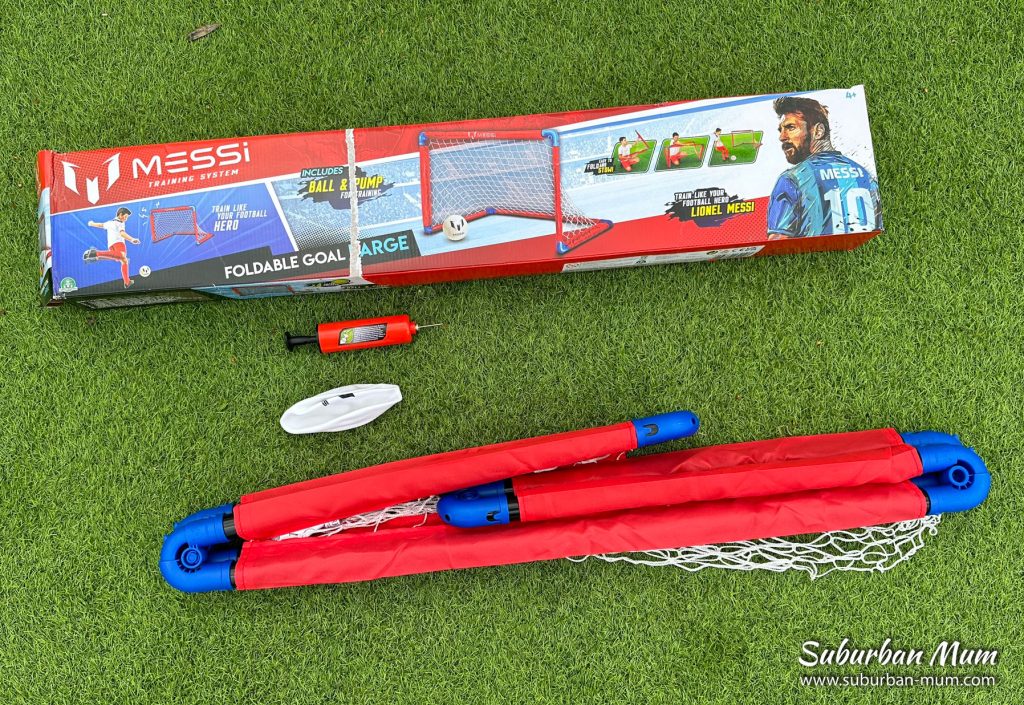 The goal measures 90cm wide and 61cm high, so it is smaller than what they are used to. However, this is intentional so that you can practise your shooting to improve accuracy. It's also worth mentioning that the ball it comes with is also not a full-size football. Again, it's a lot smaller – so that you can work on honing your shooting skills.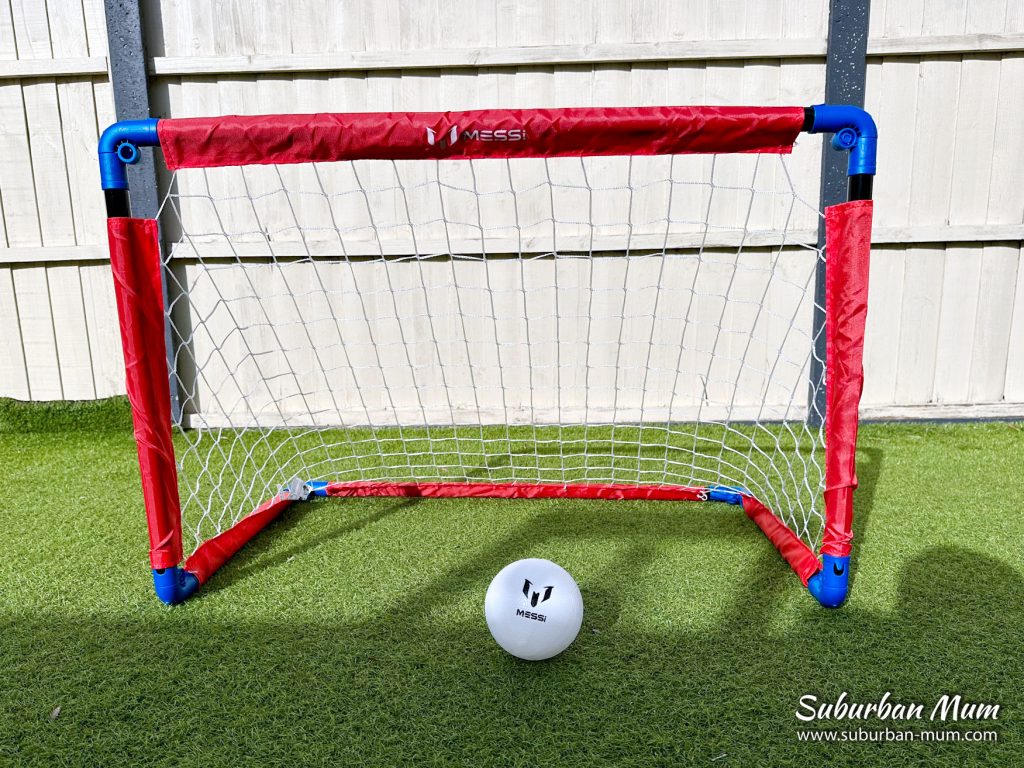 The boys enjoyed practising their football skills with this – it is definitely harder than it looks to try and score a goal with a smaller goal and ball!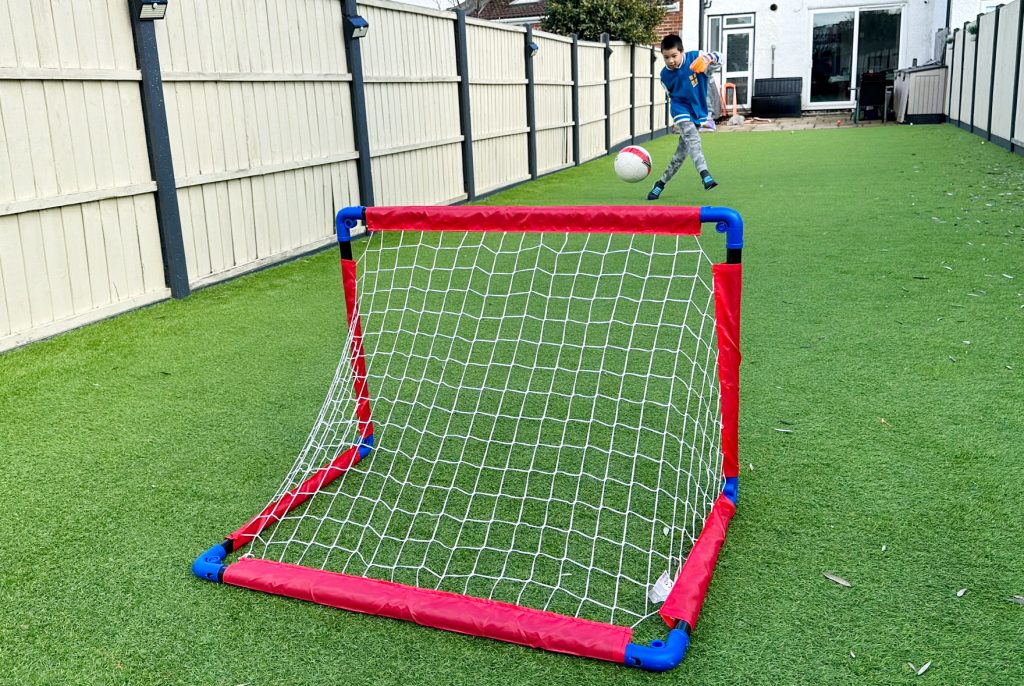 I love the fact the goal is foldable, making it easy to store away when not in use. It is also lightweight so you can effortlessly pack it up  and take it to the park or to a friend's house.
The Messi Foldable Football Goal retails at £36 and can be purchased from Argos.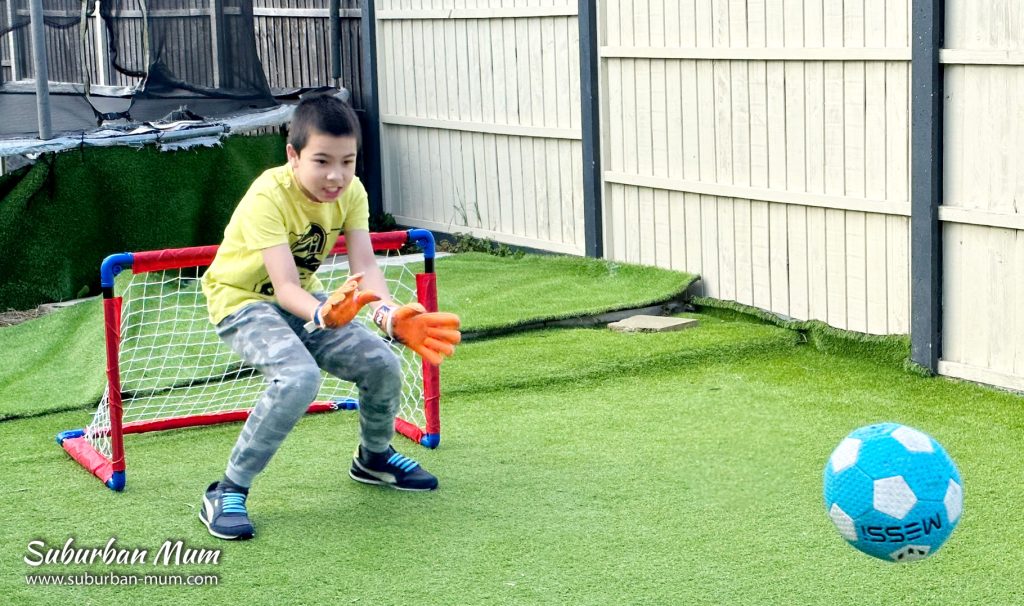 You might also like: