It feels like the boys have only just started back at school but half-term is already just around the corner in just a couple of week's time and that means its almost Halloween! As much as I love the summer and being able to go out and about it can be rather hectic. Autumn seems to be a good excuse to kick back a little, enjoy the crisp mornings and the sound of leaves crunching when you're outside. I love the warmth of the colours this time of year and being able to cosy up in front of the fire.
Halloween is something the boys really look forward to more and more as they get older. They love dressing up and going out trick or treating with their friends – who doesn't love the chance to consume their body weight in sweets? Every year I buy a big tub of Swizzels in preparation for the trick or treaters that come knocking on our door too and invariably, we end up eating a fair few of them before Halloween even swings round. We all have our favourites, I have always been a big fan of Parma Violets and Love Hearts – it reminds me of my childhood as I was absolutely addicted to them whereas E loves the lollypops and M is a fan of the Refreshers and Fizzers.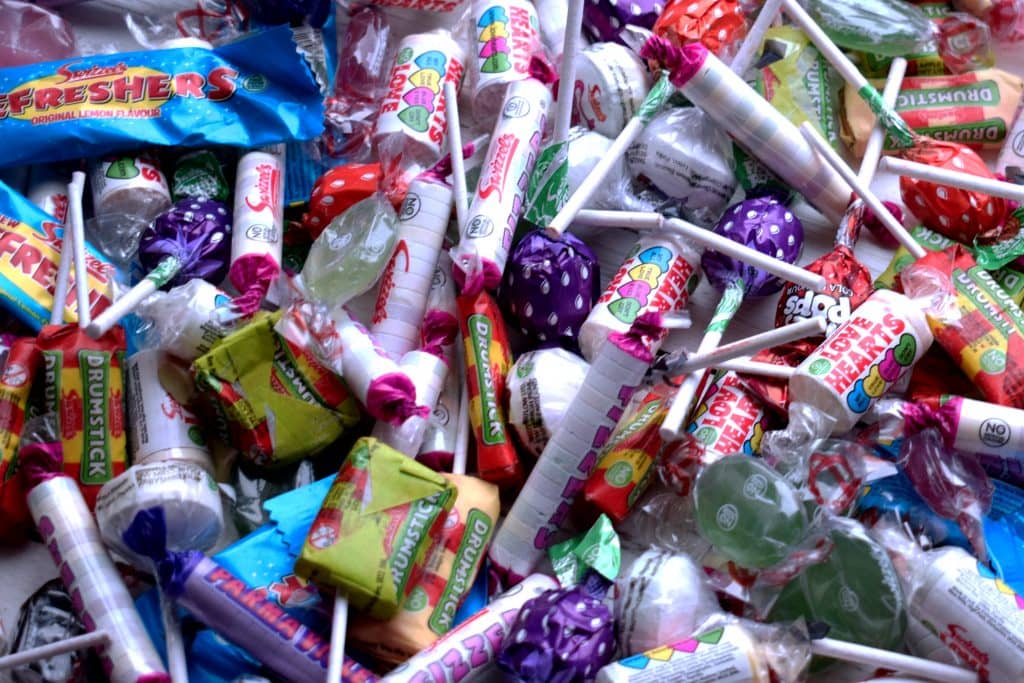 We were really pleased to have been sent a huge 3kg Variety Pack from the Swizzels team – more than enough for us to hand out sweets to trick or treaters and have some leftover. We decided to bake some cupcakes and to make some Monster Halloween cupcakes by decorating them with Swizzels. I prepped the cupcakes in advance, using orange cupcake cases. I then iced them with green and blue icing so that they were ready to decorate with Swizzels.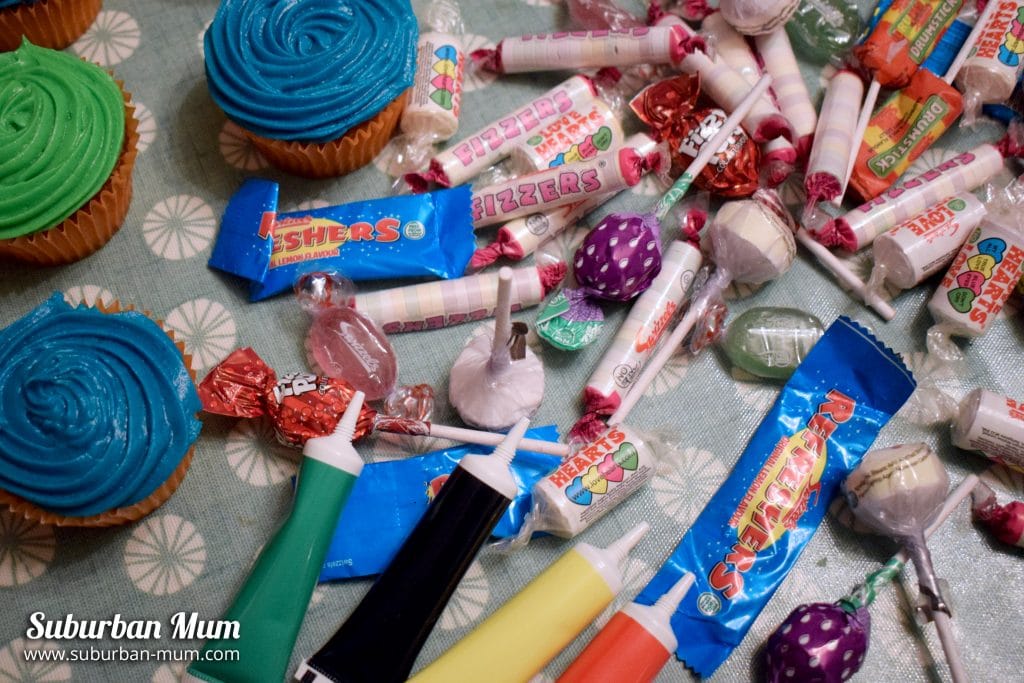 For decorating the Monster Halloween Cupcakes we used
Swizzels Variety Mix
Colour writing icing (available in most supermarkets)
The boys couldn't wait to get stuck in to make their own monster creations. They used Love Hearts, Boiled Sweets, Fizzers, Refreshers, Drumsticks – the list went on and they finished off their creations with the Colour writing icing to add in features like eyes, mouths, eyebrows and hair.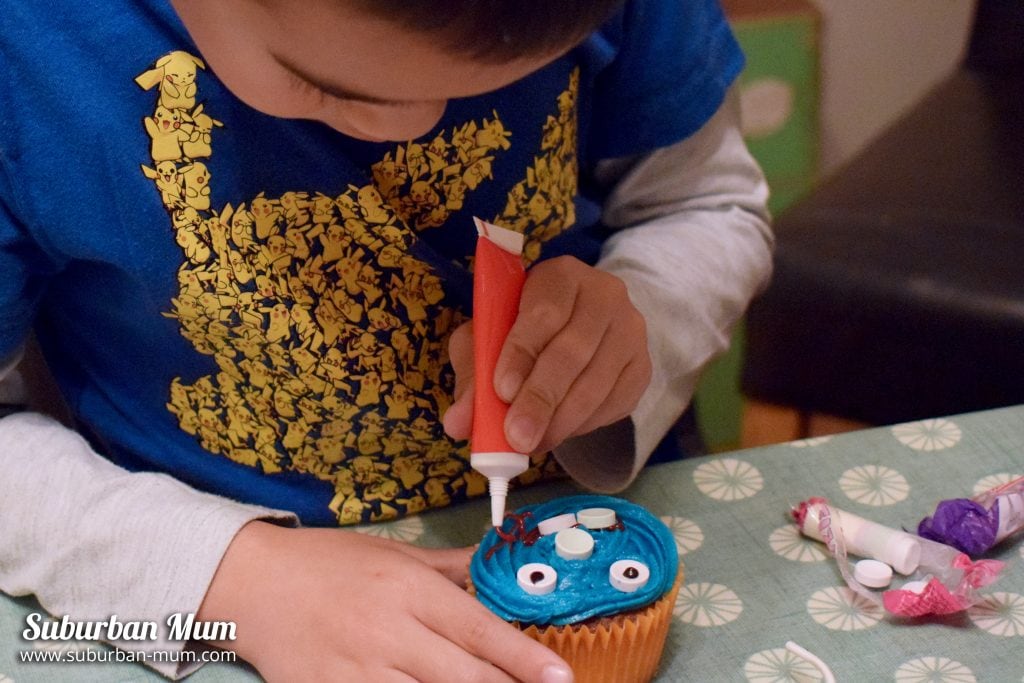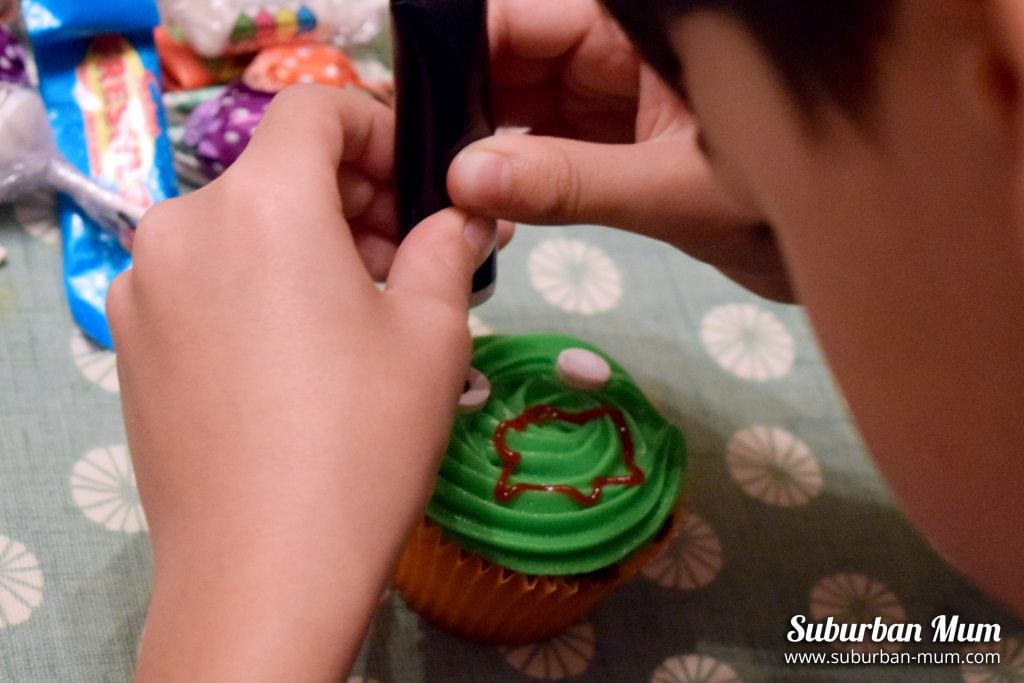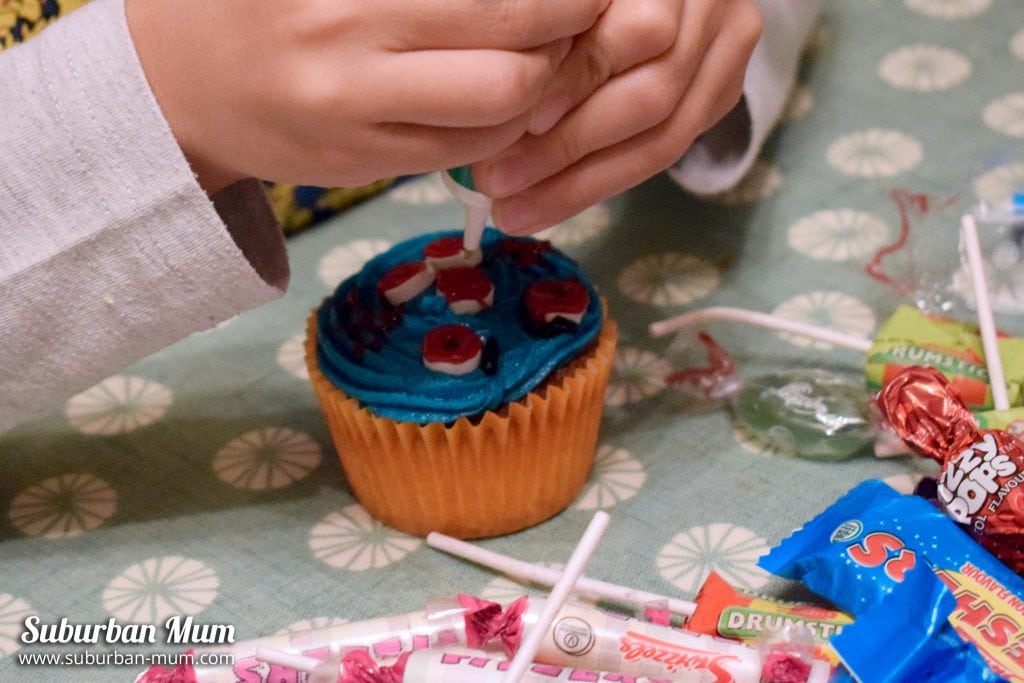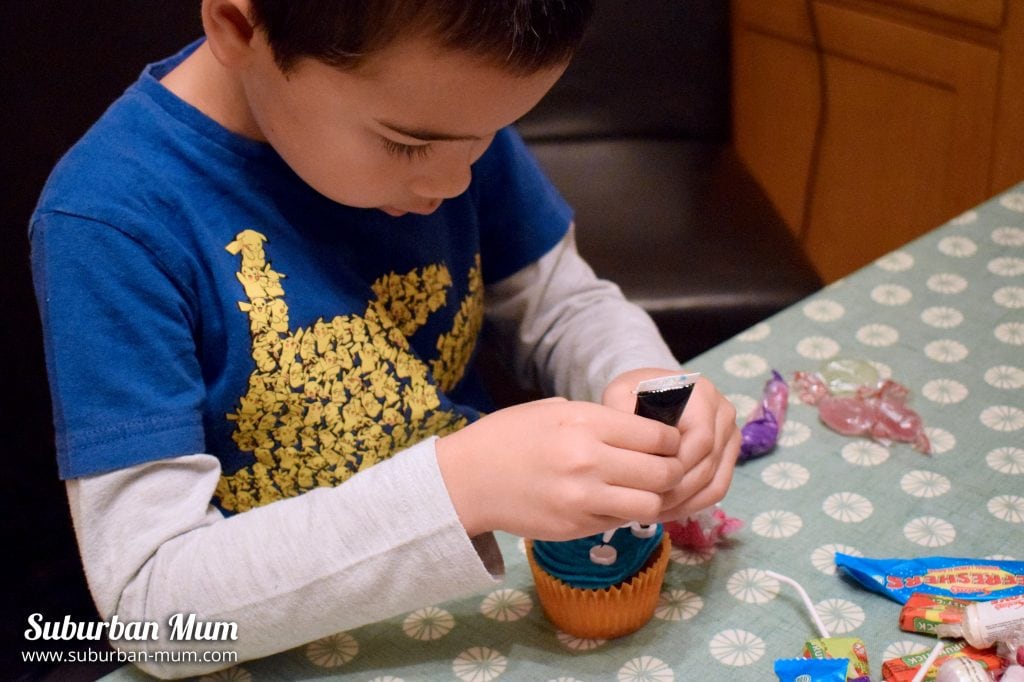 Decorating cupcakes with Swizzels is a really fun activity that you could all do together over half-term. With Halloween coming up at the end of the month, you could have a go at creating your own Monsters Halloween cupcakes with Swizzels too. You can even buy ready-made iced cupcakes if you're short on time for baking and just decorate those with Swizzels.
Swizzels have a huge variety of sweets to choose from, they also launched a Halloween range too, making them ideal for trick or treating!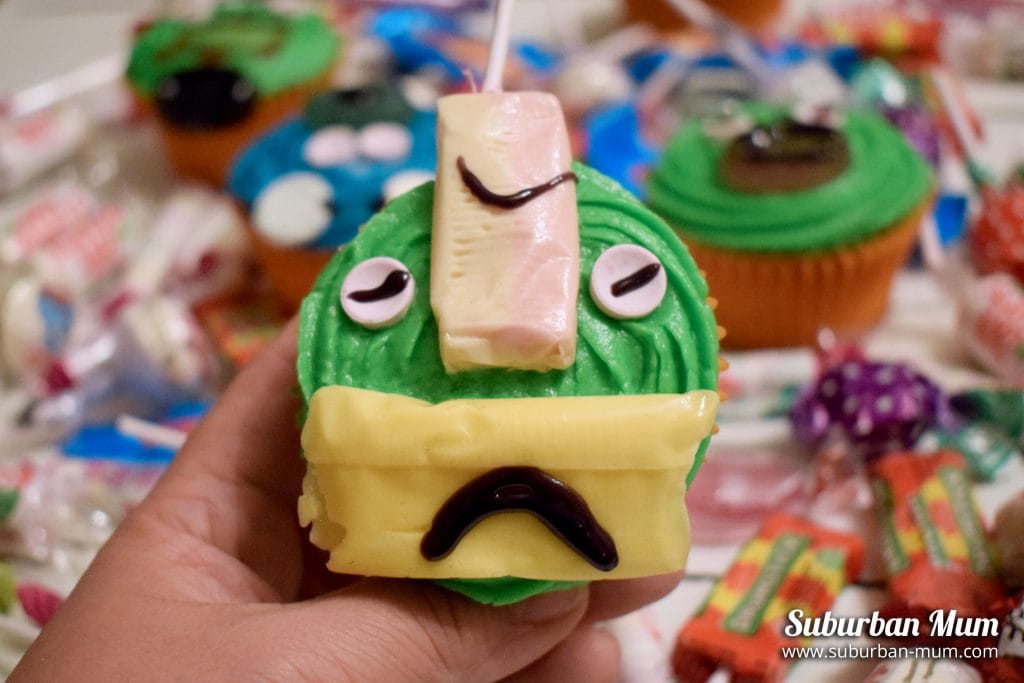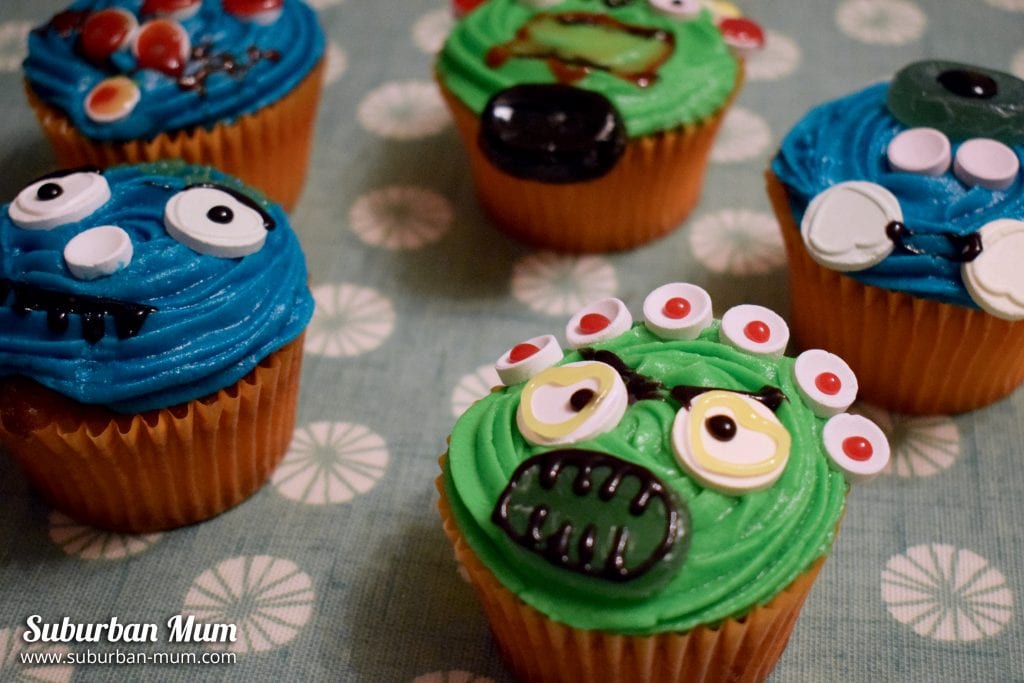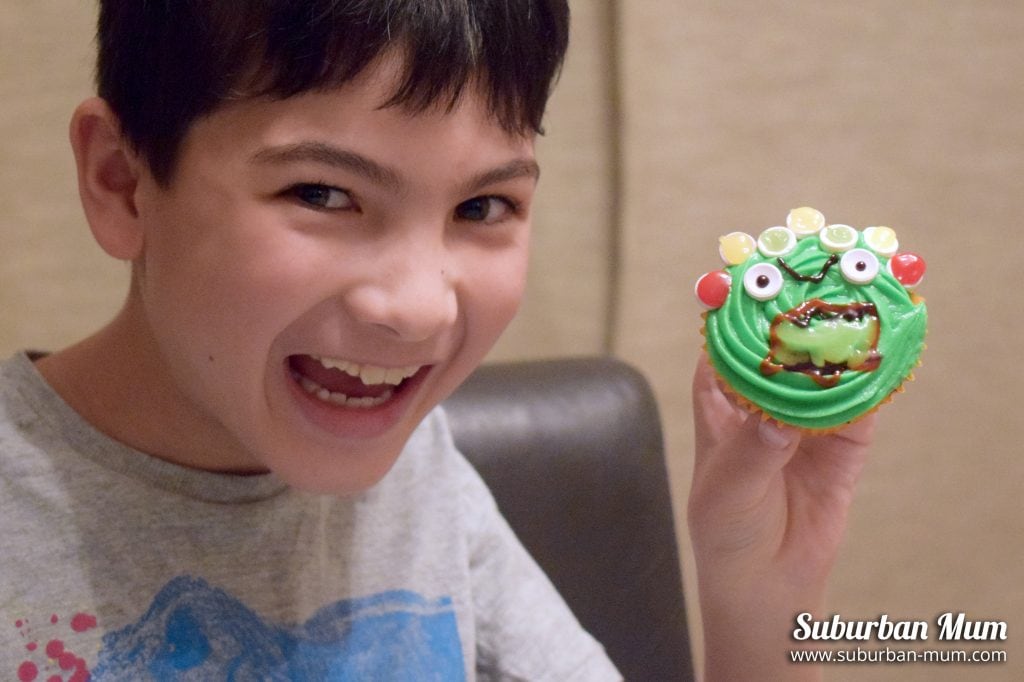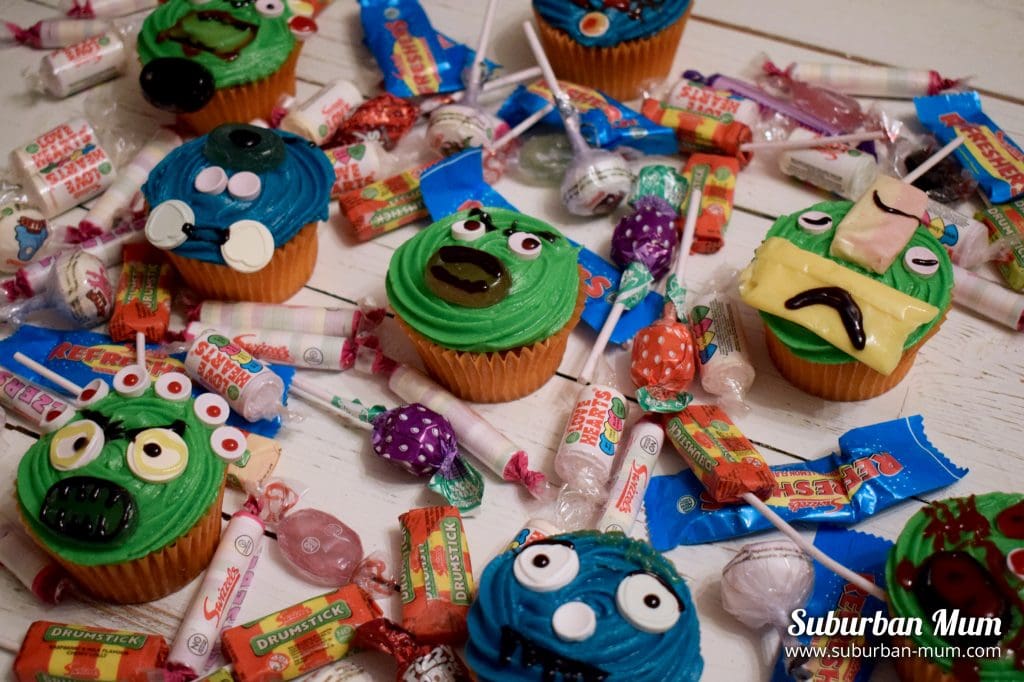 Pin it for later: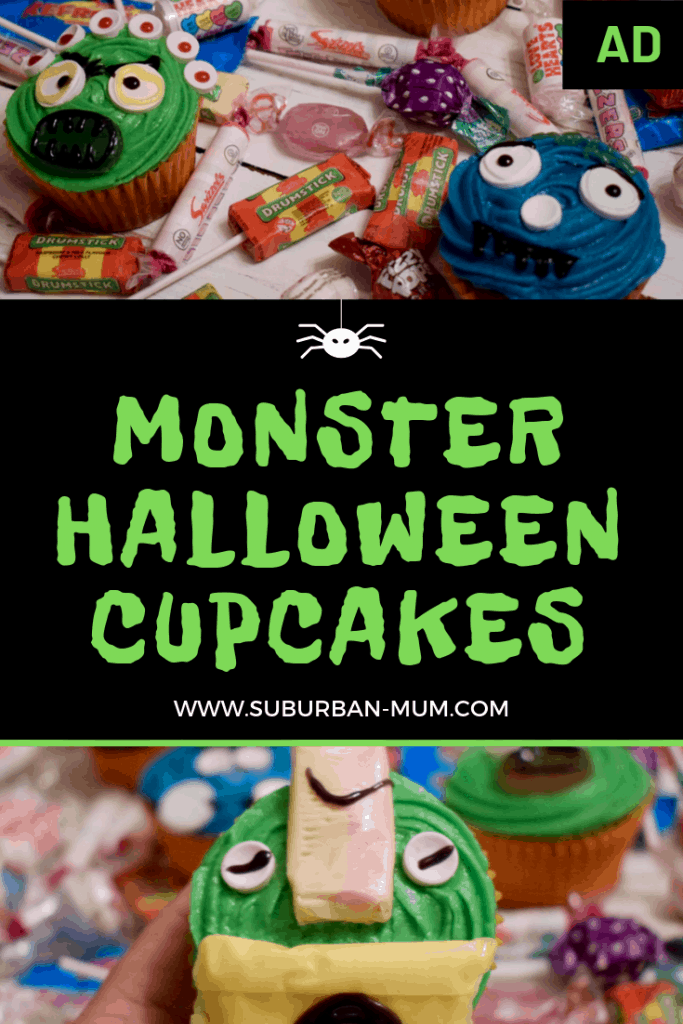 You might also like: